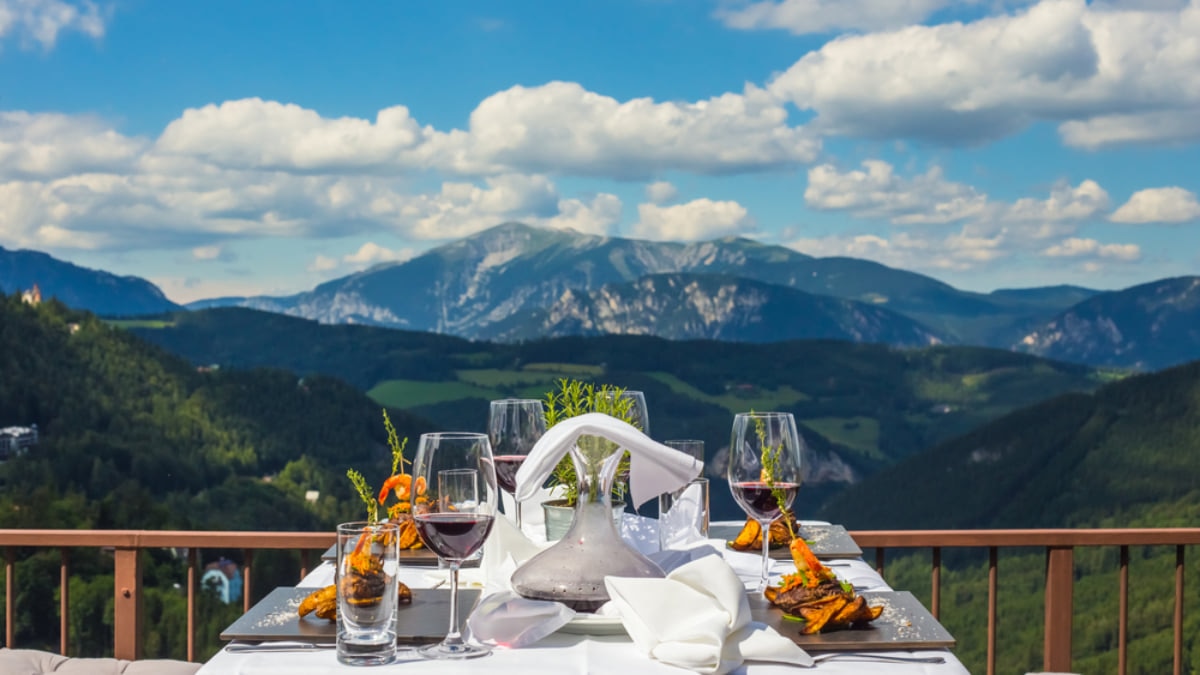 The Top Foods You Need to Try When Visiting Austria
Austria is known for having some of the most beautiful landscape in Europe along with a treasure trove of historic buildings and cultural sites. Not usually known so much for its food, the cuisine of Austria is usually a pleasant surprise for those traveling around the country. Here are some of the foods you need to try when traveling around Austria.
table of contents
[x] close
The Top Foods You Need to Try When Visiting Austria
Wiener Schnitzel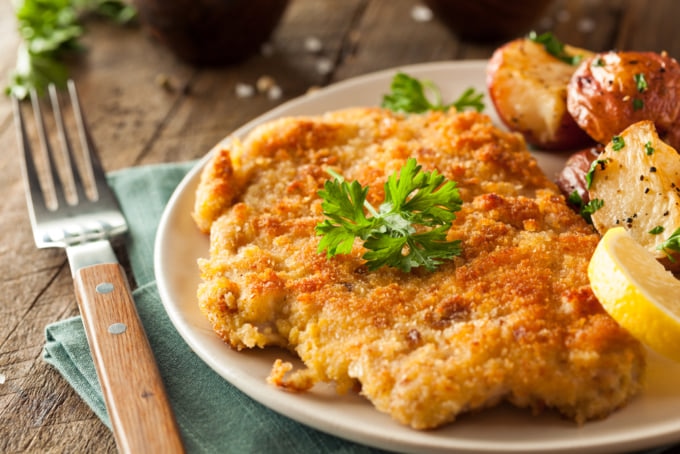 Photo by Brent Hofacker/Shutterstock
Coated in breadcrumbs and deep-fried in oil, it's not really much of a surprise that schnitzels taste amazing. You'll find similar dishes all over the continent but most people don't realize that this European staple hails from the Austrian city of Vienna. While outside the country you'll often see it made with pork, a true Wiener schnitzel as you'll find it in Austria is made from veal. The cuts of meat are pounded until thin, coated in flour then egg and finally breadcrumbs and deep fried until golden brown. You'll often find them served with salad to try and offset the unhealthy factor of the dish.
Sausages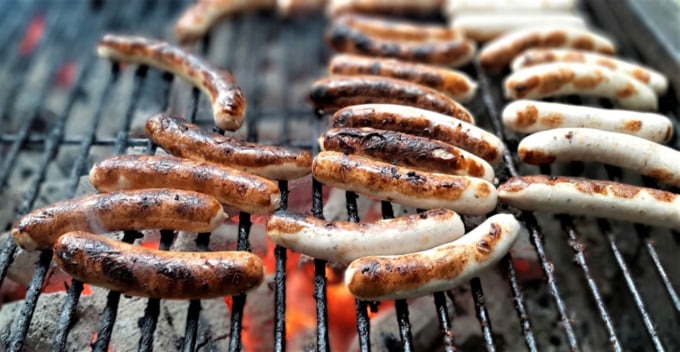 Photo by Helena Zezulkova/Shutterstock
Much like their neighbors of Germany, sausages are a key part of the Austrian diet, which extend much further than the classic 'Vienna sausages' the city is usually known for outside of Austria. Some other creations to try while in the city include käsekrainer, filled with cheese and leberkäse, a kind of pressed meat that usually works its way into sandwiches. You'll find them all sold fast food style at sausage stands all over the capital.
Strudel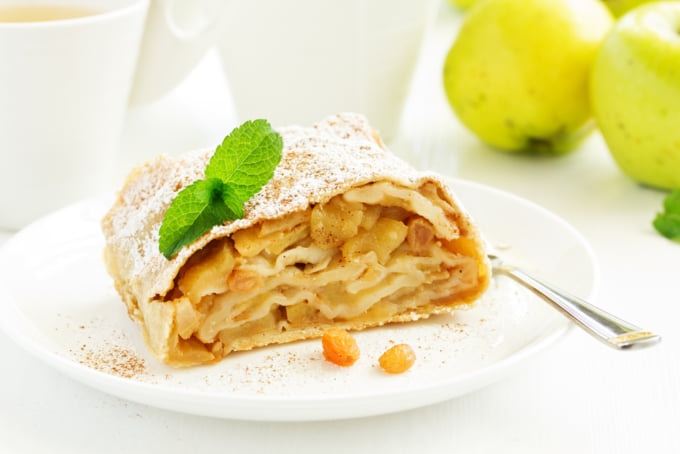 Photo by Lesya Dolyuk/Shutterstock
Austria is famous in particular for its deserts, a paradise for the sweet tooth, you'll find places serving studel all over the country. These delightful bites of pastry are usually stuffed with a sweet apple filling, cooked until flakey on the outside.
Sachertorte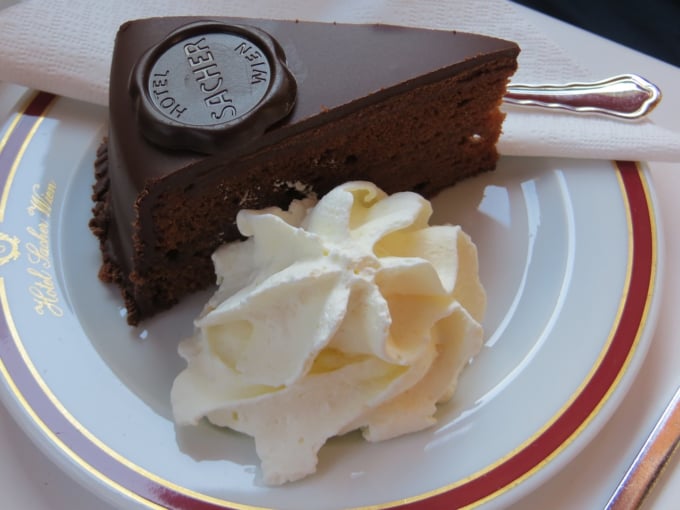 One to rival even the studel in terms of fame in Austria, the Sachertorte is often seen as the national dessert of Austria. Created by Franz Sacher in 1832, it helped propel Hotel Sacher to fame and eventually become one of the city's culinary symbols. The cake is similar to a regular chocolate cake, with a thin layer of apricot jam on the top and enclosed in dark chocolate icing. Although you'll find it served at numerous places around the city, if you're only going to one place to try the classic cake then make it Hotel Sacher.
Goulash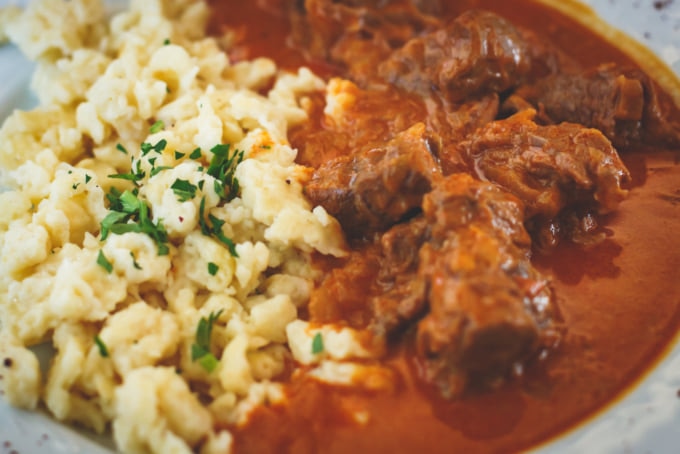 Photo by Tsuguliev/Shutterstock
While it might be known as a Hungarian dish, goulash also made its way into Austria during the days of the Austro-Hungarian Empire. Since then it's been a staple addition at restaurants all over the country.
Kaiserschmarrn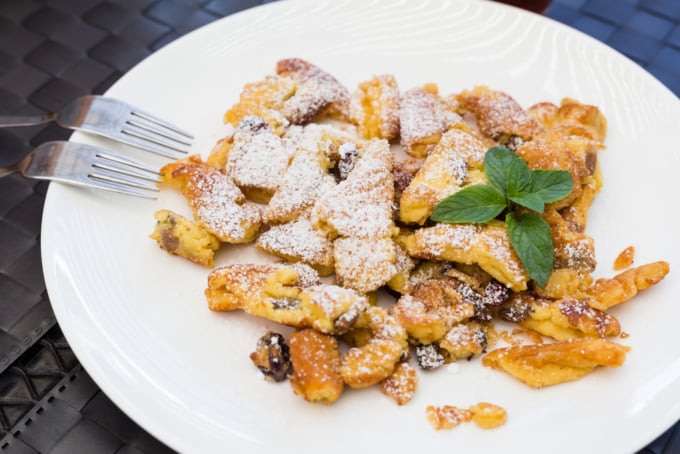 Photo by patpitchaya/Shutterstock
Having desert twice in Austria is no big deal, with so many sweet treats to try, you'll probably be indulging in such a practice anyway. Another pudding you can't miss out on is kaiserschmarrn, a dish consisting of chopped up pancakes served with apple sauce and a good sprinkling of icing sugar.
Conclusion
It might not be a food, but traveling to Vienna and not heading to a coffee house at some point would be almost a crime. Vienna is famous for its coffee institutes, especially for 'Vienna coffee' coffee topped with whipped cream which you'll find a number of variants there. While Italy and France might claim fame for their caffeinated brews, Vienna is home to some of the most original coffee creations around Europe, you'll find much more than just the famous whipped cream coffee here.