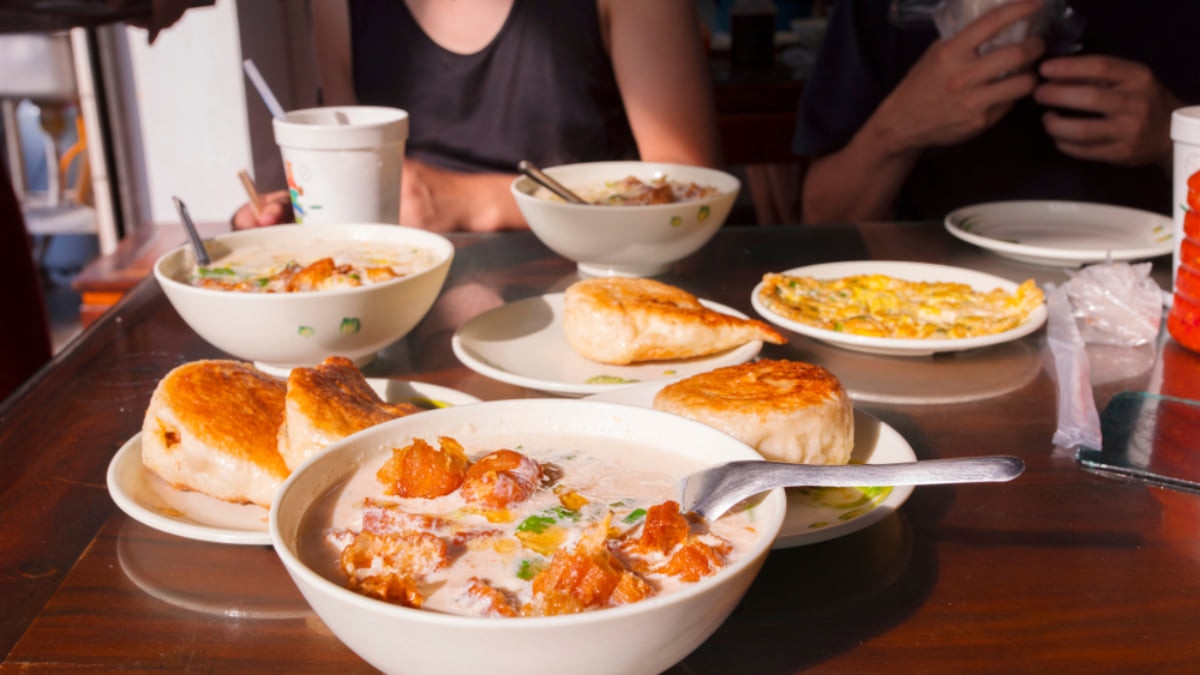 Photo by wu hsiung/Shutterstock
Taiwanese Breakfast Shops You've Got to Try While in Taipei
Taiwanese breakfast is more than just a meal, it's an experience you just can't miss out on while visiting the island. Across Taipei you'll find stores grilling and baking breakfast foods from the early hours of the morning all over the city, almost every street is bound to have one, or three. Skip the unappetizing hotel buffet breakfast and head to the streets for one meal you won't want to skip.
table of contents
[x] close
Taiwanese Breakfast Shops You've Got to Try While in Taipei
Fu Hang Soy Milk
Once a beloved local joint that sailed well under the radar of tourism, thanks to the Michelin guide and CNN, Fu Hang is probably the most famous breakfast shop in the city. Queues here start early, anytime from 7 AM you'll probably have to wait a while, with peak times such as 9 AM on a weekend day seeing up to an hour wait. The store opens bright and early at 5:30 AM, so if you really want to try Fu Hang without the wait then get there as early as you can. Whether it's worth the wait and effort depends how you value your time, but no one can deny their breakfast items are delicious and cooked to perfection. Fu Hang was popular mostly for their soy milk based foods, usually a bit more creamy compared to the average place.

With the huge amount of breakfast stores across the streets of Taipei, there's no shortage of alternatives that are just as good however. If you don't feel the need to try the most famous then head to one of these other places.
Yong He Dou Jiang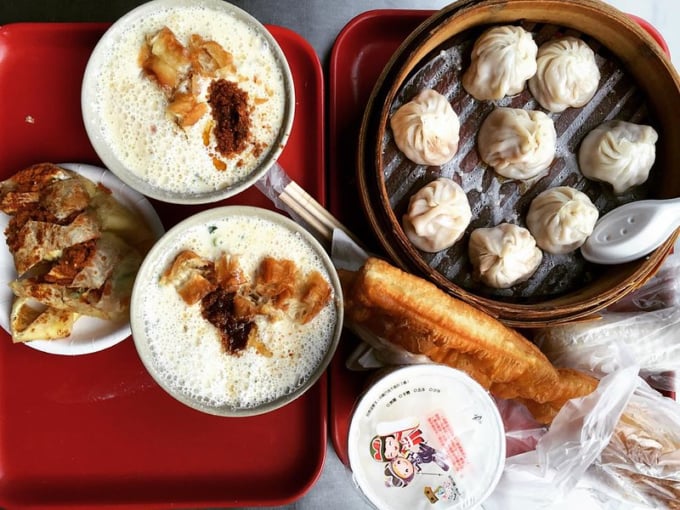 With stores all over the city, Yong He Dou Jiang is a pretty staple choice if you're not willing to experiment with a random family-run shop. All Yong He Dou Jiangs are not created equally however, so it can often depending on the location you're at. For the best, head to the original shop that started it all in Yong He District. Note it's called World Soybean Milk Magnate not Yong He Dou Jiang anymore.

If you're not sure what breakfast foods to order here are some staple eats. Shaobing youtiao is a baked bread stuffed with a deep fried breadstick, it's carbageddon, but you're on holiday so it's allowed. If you want something healthier order it with egg inside instead. Luobogao (fried raddish cake) is another popular addition along with danbing, a Taiwanese egg pancake which you can usually choose to fill with other additions. Make sure to get some soy milk on the side, try both the sweet and savory versions.

The great thing about Yong He Dou Jiang however, is that it's open 24 hours. Actually, snacking on these carb-filled treats is a popular pastime for local university students after having a few drinks.


Da Xin Men (大心門手感料理)
There's no English name for this local breakfast joint, but this is the place to go if you're a fan of the Taiwanese danbing, and let's face it chances are you will be. Da Xin Men is the place to go for them, they have all kinds of fillings and flavored wraps here, offering much more than standard danbings which are usually just cheese and egg or maybe some bacon.
Dinyuan Soy Milk
Another popular breakfast joint, Dinyuan often sees throngs of Japanese tourists, thanks to numerous guide books and travel shows featuring the age-old store. Queues are manageable however and usually much shorter than Fu Hang. You'll find most of the classics to pair with your soy milk here, shaobings, danbings and stuffed rice balls.
Conclusion
It's well worth making the extra journey to head to one of these places to try your first Taiwanese breakfast spread while in Taiwan. However with so many shops all over the city, after you've been to one of the best, it's also great to just try some of the random shops you might pass by. There are a number of breakfast joints that locals swear by that tourists have never heard of, just like Fu Hang once was before international media got there. Generally if the name ends in 豆漿 (Dou Jiang), there's a 99% chance it will be a breakfast store.