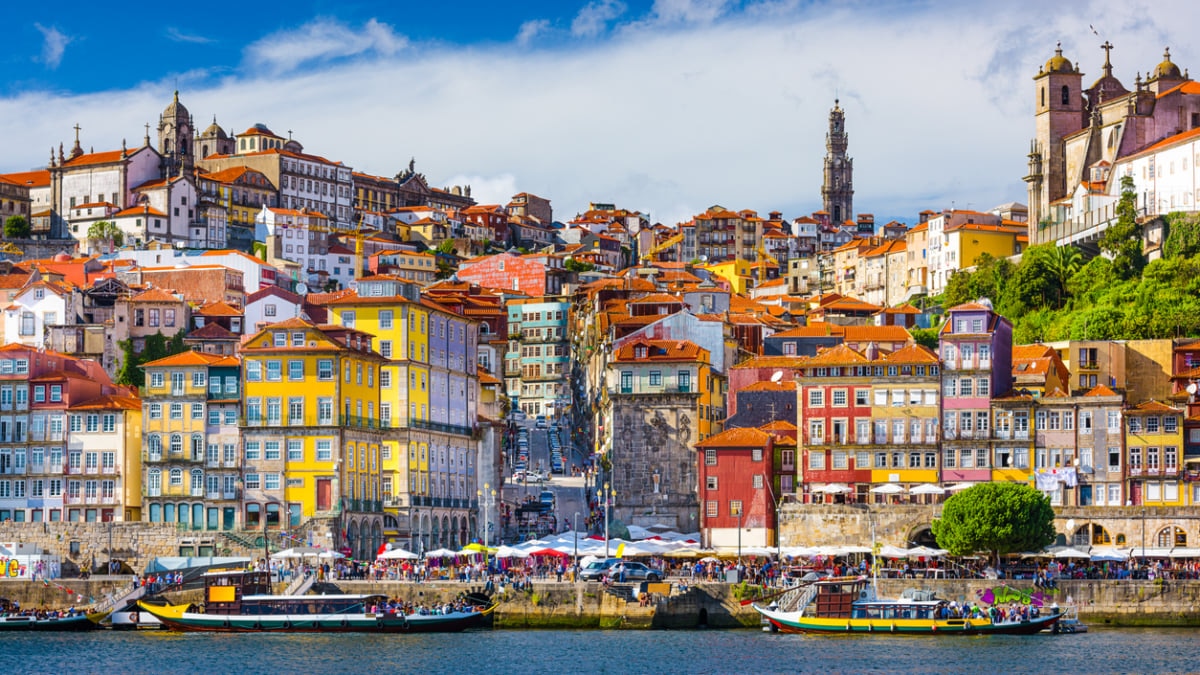 The Best Restaurants in Porto for a Traditional Meal
Cured meats, the freshest of seafood, comfort eats, and copious amounts of wine signify the gastronomy of Porto. The world-famous Portuguese city is still an underrated gem of the culinary world, rewarding those adventurous enough to try the local dishes with myriad flavors and tastes. The people of Porto take pride in their local ingredients and traditional cooking practices. So, while there are several options to indulge in more international preparations in Porto, the real satisfaction is in experimenting with the regional cuisine that never fails to impress.
table of contents
[x] close
The Best Restaurants in Porto for a Traditional Meal
ODE Porto Wine House
ODE Porto Wine House is an adorable and cozy restaurant situated near river Douro that serves delectable Portuguese food with an emphasis on service and creating a warm and inviting environment. The bare stone walls give the restaurant an authentic countryside aura. However, the food is anything but rustic, with each plate turning out to be a mini edible work of art. Go with one of their three tasting menus that include duck, cod, and other in-season recipes, and make sure you opt for wine pairings for a memorable time.
Address: Largo do Terreiro 7, 4050-603 Porto
Brick Clérigos
Subtle hipster-ism at its peak, Brick Clérigos is a tiny space packed with a lot of attitude and vibrancy. The restaurant has only one communal table, so be ready to sit next to and mingle with strangers. The decor is eccentric, with pots and pans hanging from the ceiling, whereas the food is as colorful and brilliant as the concept of this novel eatery. Salads, cheese and meat boards, sandwiches, and wraps, Brick Clérigos, is the place to go when wanting to grab a quick bite, pretty enough to make all your Instagram followers jealous.
Address: Campo dos Mártires da Pátria 103, 4050-367 Porto
Flor Dos Congregados
As one of the oldest restaurants in Porto, Flor Dos Cangregados has now been serving guests for close to two centuries. Located near the center of the city, but hidden in a quiet street, the pastoral ambiance of the restaurant has a romantic allure to it, especially in the evening. Over time, Flor Dos Congregados has become a favorite with tourists, leading to the menu featuring more popular eats. Still, the trick to enjoying the perfect meal here is to either go with the specials listed on the blackboard or order the Terylene, a slow-cooked pork sandwich that goes remarkably well with the house wine.
Address: Tv. dos Congregados 11, 4000-440 Porto
MUU Steakhouse
A ten-table exclusive restaurant, it's best to make a reservation before heading over to MUU for a meal. The interior of the restaurant is a mix between industrial and dreamy, but seamlessly work in tandem to further accentuate the limited, yet delicious menu. The quintessential place to visit in Porto for meat lovers, pick up the tomahawk or the rib eye premium, pair it with a side of oven rice, and finish up with the in-house apple tart, tarte de maçã, for a tummy satisfying feast.
Address: Rua do Almada 149A, 4050-037 Porto
Tapabento
As the name suggests, Tapabento is a "restaurant and tapas bar" situated near the S. Bento train station. A charming little space, service is always with a smile, and the staff speaks a handful of different languages, making it easier for tourists to order. The restaurant stays closed on Mondays and opens in the evening on Tuesdays when you can indulge in their masterpieces that highlight Porto's love for seafood. From fish soup and wild shrimp sautéed in garlic to razor clams and the classic Portuguese codfish, all make for a delightful eating experience.
Address: R. da Madeira 222, 4000-069 Porto
Mistu
A combination of fine-dining food in an elegant yet casual setting, Mistu impresses with its dedication to plating only the very best of ingredients. The marble top tables, impeccable service, and a lingering romantic vibe give the restaurant a pleasant and appealing aura. Under the tutelage of chef Rui Mingatos, Mistu offers food that highlights world cuisine but with a strong Portuguese influence. The tuna ceviche is a must, as are the octopus, tiger prawns, and the risotto. The restaurant encourages ordering a few dishes and then sharing them, resulting in a livelier and fun social outing for guests.
Address: R. do Comércio do Porto 161, 4050-430 Porto
Taberna de Santo António
Another winning establishment that cooks traditional Portuguese classics with a changing specials menu daily. The vibe inside the restaurant is that of a typical family-run restaurant with an old TV in one corner, and the walls adorned with art, guitars, and a synthesizer. The food has a comforting homely taste to it, and it's best to ask the hands-on owners to recommend something if you're not sure about what to order. The desserts are especially tasty here, so leave some space for the mouth-watering chocolate mousse in the end.
Address: R. das Virtudes 32, 4050-630 Porto
Adega Vila Mea
Run by the Santos family in one of the oldest streets of Porto, Rua dos Caldeireiros, Adega Vila Mea is an eatery that dates back a century. However, the Santos' have had it for just over 40 years, during which time Carla Santos has won the heart of locals and tourists with her home-cooked recipes. Typically, busy during lunch and dinner time, eating here is like being invited into the home of the Santos family. The food, packed with robust Portuguese flavors, is bold, rich, and utterly delicious. The servings are large, making Adega Vila Mea a great place to go with friends and share portions of cozido à Portuguesa, the best traditional Portuguese stew in town, oven-baked octopus, and veal.
Address: Rua dos Caldeireiros 62, Porto
Taberna Folias de Baco
With no reservations or groups of over six allowed, Folias de Baco is a hot seat in Porto that few are lucky to experience every day. An intimate space, the tavern whips up tasty dishes based on ingredients procured from producers all over the Douro Valley. The wine list, also focusing on local wines, is equally exclusive. The cash-only restaurant offers a vegetarian and non-vegetarian tasting menu, as well as a-la-carte options. Among the must-haves are the pork blood sausage, codfish salad, and a plate of Douro sourced smoked hams. For something unique, have their late harvest wine, which they say is like "drinking a dessert."
Address: Rua dos Caldeireiros 136, Porto
Conclusion
Porto's culinary charm is in relishing meals at its small homegrown family-run restaurants. Here, gourmands get to appreciate authentic plates of food and often have the opportunity to interact with the owners to better understand the passion behind Porto's undying love for cooking.