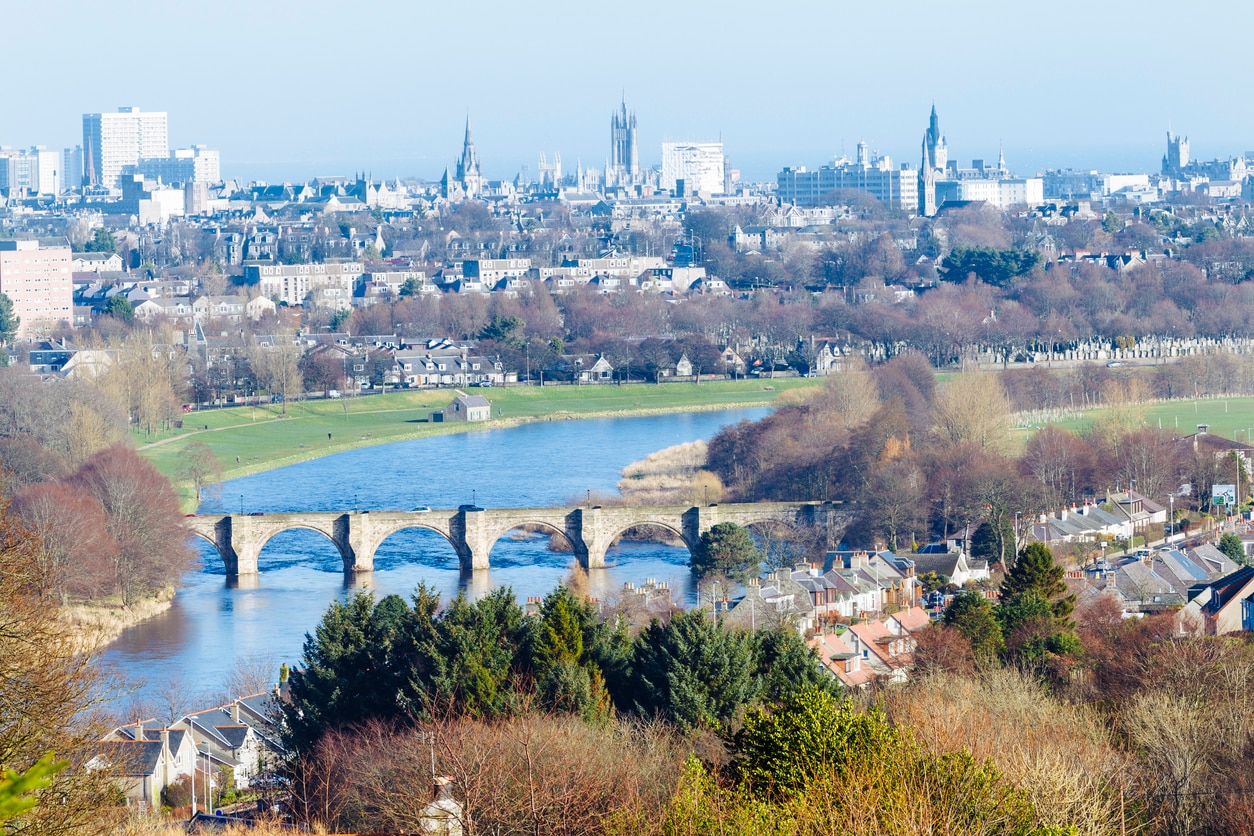 The Top 10 Things to Do in Aberdeen, Scotland
Aberdeen is a port city that lies in the northeast end of Scotland. The city especially important because the Dee and Don rivers meet the North Sea here. With an area of 163 sq. km, Aberdeen is also home to quite a large international population because of the petroleum industry here. Here are the top ten places that are worth visiting while in Aberdeen:
table of contents
[x] close
The Top 10 Things to Do in Aberdeen, Scotland
1. Balmoral Castle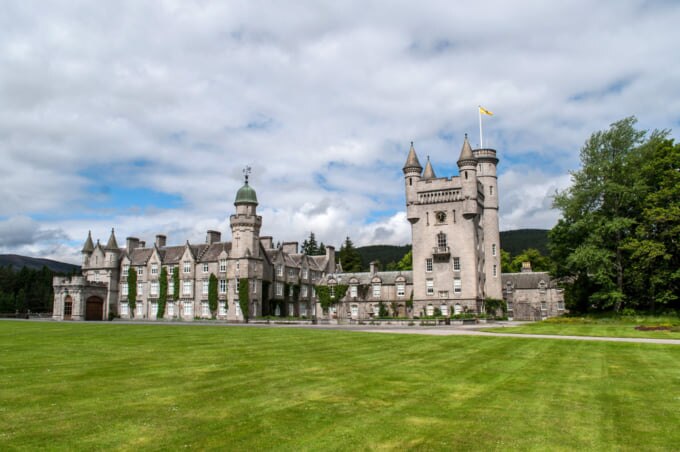 Photo by Jan Zabrodsky/shutterstock.com
A perfect show of how the royalty lived in those days and even now. The estate about one and a half centuries old and is symbolic of the Royal Household of UK as it was first purchased fir Queen Victoria by Prince Albert. The main reason behind the purchase of such a magnificent monument and its later reconstructions and renovations have been the scenic highlands and the beauty of the Scottish Highlands. Since that time castle has been passed over the successors of the Royal Households and now it is open for the public to get a glimpse of how the Royalty lived.
Name:Balmoral Castle
Address:Balmoral Estates, Ballater AB35 5TB, UK
Related Site:https://www.balmoralcastle.com/
2. Craigievar Castle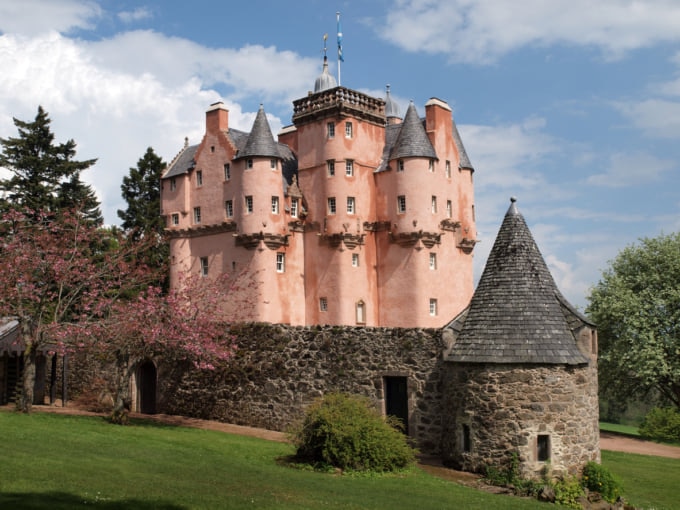 Did you always wanted to see the pink castle in which Cinderella lived and the one which is the backdrop of all the epic fairy-tales? Well this is the one that has been the inspiration behind all those lovely dreamy castles? As you explore the castle you can come across an amazing collection of artworks, artifacts and weapons that will take you back in time. In fact the castle has not been tampered with much as much of the lights also remain the same beyond the ground floor. Walking through those legendary garden and trails through the dense woodlands will make characters like Red Riding Hood and Rapunzel come alive before you.
Name:Craigievar Castle
Address:Craigievar, Alford AB33 8JF, UK
Related Site:https://www.nts.org.uk/Visit/Craigievar/
3. Aberdeen Maritime Museum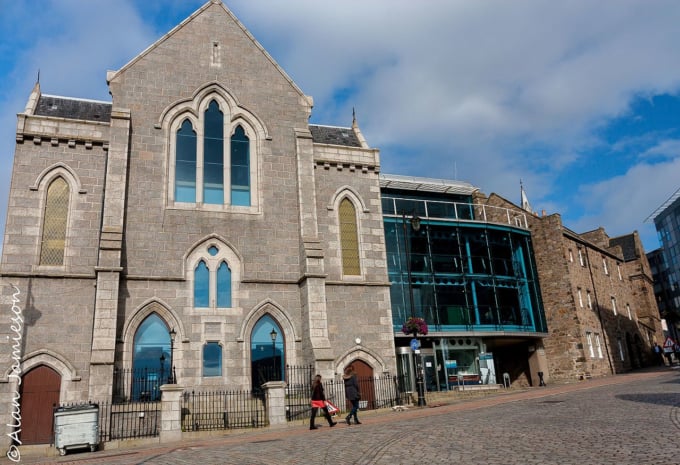 Photo by commons.wikimedia.org
Aberdeen shared a very personal bond with the sea. Dating back to 1593, Aberdeen Maritime Museum is home to unique collection of Aberdeen's history related to Shipbuilding, fast sailing ships, fishing and all about what the Port seen had seen in history. In fact the museum takes pride in being the only place in UK that has displays of North Sea Oil and Gas Industry. In fact it is not just the display but the exhibitions and events that the Museum keeps organizing all year round. You can also enjoy wonderful view of the busy harbor.
Name:Aberdeen Maritime Museum
Address:Shiprow, Aberdeen AB11 5BY UK
Related Site:http://www.aagm.co.uk/Visit/AberdeenMaritimeMuseum/amm-overview.aspx
4. The Tolbooth, Aberdeen
This is one of the most relevant remnants of the seventeenth century Scotland and stands as a Museum today to tell the tale of the era gone by. It served as a prison in those days as a way of dealing with rising crime. You can come face to face with the local history and how prisoner where dealt with then. Passing through the cells in which nothing has changed to maintain the feel of the place is an eerie experience. This being a sober place of visit you do not have provision for food and even the restrooms. So one go accordingly.
Name:The Tolbooth, Aberdeen
Address:Castle St, Aberdeen AB11 5BQ, UK
Related Site:http://www.aagm.co.uk/Visit/TheTolboothMuseum/ttm-overview.aspx
5. Satrosphere Science Centre
This makes you relate to science on a completely different level. Situated in the cheerful beach of Scotland, visiting this Science Centre is all about fun ways of learning and discovery. This is an active place with a lot of things and activities like exhibitions, workshops and fairs happening all the time. All aspects of science are dealt with respect of understanding nature and earth. In fact they even organize birthday parties for kids that make it for fun and learning all at once. The way to pave way for learning that should never stop!
Name:Satrosphere Science Centre
Address:179 Constitution St, Aberdeen AB24 5TU, UK
Related Site:http://aberdeensciencecentre.org/
6. Gordon Highlanders Museum
This museum tells a fine tale of the Scottish Regiment in it full glory as it has been over the past two hundred years. This magnificent yet warm building was once home to the famous Scottish Artist Sir George Ried. There are a lot of events happening all the year round to keep up the spirit of having something new to share with its visitors. The Museum takes pride in welcoming its visitors in a warm and friendly manner because of which it is a great destination of spending an entire with family over here. Do not miss the wonderful lunch here which is a favorite among the locals out here!
Name:Gordon Highlanders Museum
Address:St. Luke's, Viewfield Road, Aberdeen AB15 7XH, UK
Related Site:http://www.gordonhighlanders.com/
7. University of Zoology Aberdeen Museum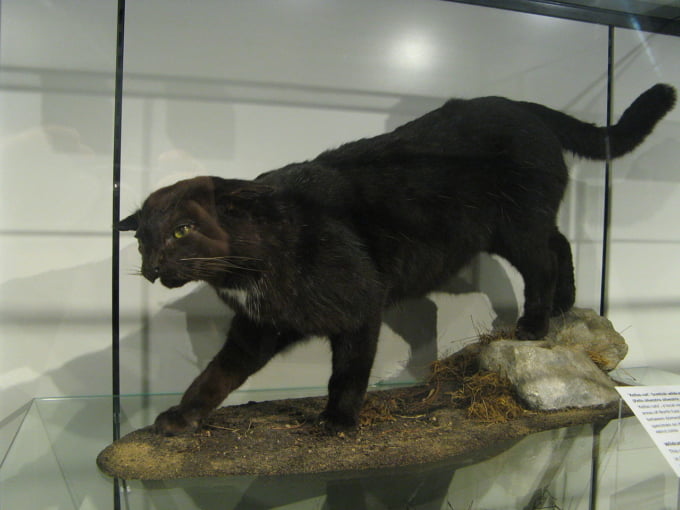 Photo by commons.wikimedia.org
This is a University and Museum all packed in one that offers the holistic approach to the subject. Students from all over the world come here to avail the various courses offered here. The museum has some of the well preserved skeleton structures of animals that are studied in order to understand them better. One of the most remarkable is the mummified structure of an Egyptian cat. Apart from that various workshops and exhibitions are held for the people to know more about the museum and its collection. Online courses are also available for interested students.
Name:University of Zoology Aberdeen Museum
Address:Tillydrone Ave, Aberdeen AB24 2TZ, UK
Related Site:https://www.abdn.ac.uk/museums/exhibitions/zoology-museum.php
8. St. Machar's Cathedral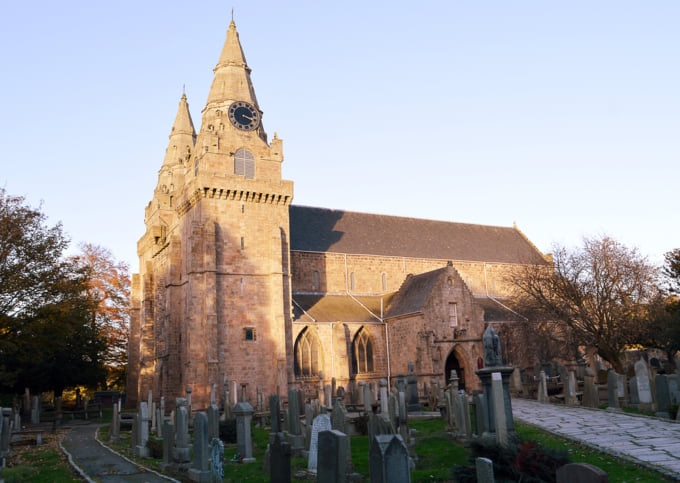 Photo by douglasmack/shutterstock.com
Named after the Celtic Saint, St. Machar was a disciple of St. Columba. The cathedral has been named after him as a way of honoring him. Drowned in mystery the cathedral as seen a lot since the time of its establishment. There are a lot of questions clogging the minds of the tourists which have been duly answered here. There are different sections in the cathedral, each of which has their own story to share. Come and unravel the mystery of this very historic monument that stands as the pride of Aberdeen today.
Name:St. Machar's Cathedral
Address:18 The Chanonry, Aberdeen AB24 1RQ, UK
Related Site:http://www.stmachar.com/
9. King's Museum
This is the place attracts people from all walks of life and only thing they share is the thirst for knowledge. King Museum lies in the center of Scotland and it was established as the King's College in 1727 and has lately been transformed in to museum. The best part about the place is that it is not a museum that simply has the exhibits and displays hung over the walls. The display are changed regularly keeping up with the theme of the lectures that the museum takes up for catering to a broader section of audience.
Name:King's Museum
Address:University of Aberdeen, Old Aberdeen Town House, High St, Aberdeen AB24 3EN, UK
Related Site:https://www.abdn.ac.uk/museums/exhibitions/kings-museum.php
10. Cruickshank Botanical Garden
Come and explore the beauty of nature with varied plants, shrubs, garden and trees. The Garden is beautifully landscaped with water and rock garden and exotic variety of plants that grow here. It is sheer bliss to see wonderful greenery with a splash of colors everywhere. Some of the plants here have been labelled as being of national importance. There is no denying the fact that plants play a vital role in all aspects of life and this is a way of becoming sensitive towards it. Definitely a relaxing way to spend the day.
Name:Cruickshank Botanical Garden
Address:St Machar Dr, Aberdeen AB24 3UU, UK
Related Site:https://www.abdn.ac.uk/botanic-garden/
◎ Closing
Aberdeen, in all its glory has a variety of destinations to offer to its tourists. You can take your pick depending upon your tastes. With a wonderful blend of educational and fun trips, gorgeous beaches and lovely buildings this is definitely a place to be in at any time of the year!