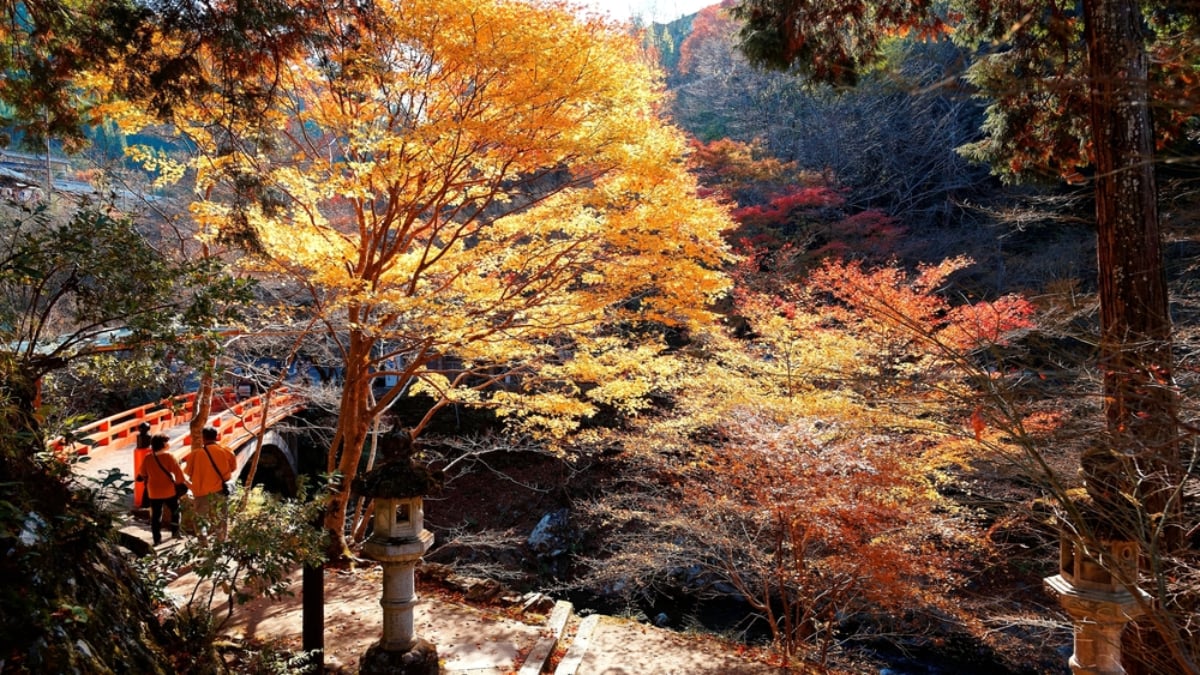 Photo by CHEN MIN CHUN/Shutterstock
A Guide to the 5 Best Hiking Trails in and Around Tokyo
While most of the natural scenery of cities is restricted to sprawling urban parks, there are a few excellent hiking trails hidden within Tokyo. A city renown for urbanization, it's also well known that the mountainous areas around Tokyo are ready to provide a respite from the concrete jungle. These hiking trails are all within or accessible from Tokyo by train, and there are trail lengths and challenges suitable for all, even beginners and kids. Get ready to tackle the best hikes the Tokyo area has to offer.
table of contents
[x] close
A Guide to the 5 Best Hiking Trails in and Around Tokyo
Mount Takao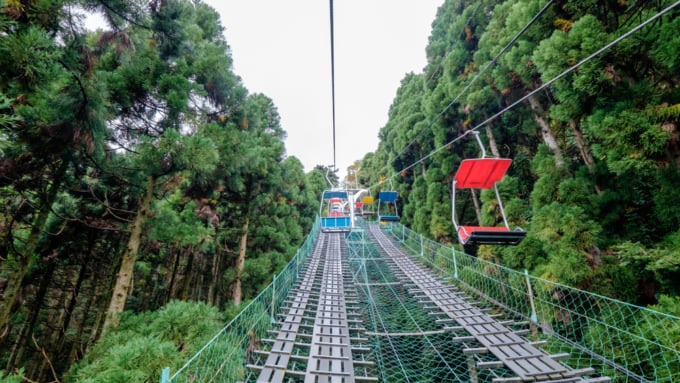 Photo by Wan Kum Seong/Shutterstock
For its beautiful temple and breathtaking scenery, not to mention easy access from central Tokyo, Mount Takao is hard to beat. To make it an easy day out, take the chairlift about halfway to the top - it's admittedly more scenic that walking, which will take you along a steep, wide, cemented path and not much else. Along the upper levels, there's a cafe, vending machines and even a monkey park. The climb to the top from here takes about 30 minutes or so. While the summit offers beautiful views of the surrounding valleys and cities, it's the ancient Yakuou-in, an Buddhist temple reportedly established in 744, that is the highlight of the climb. Mount Takao is located in Hachijoji, Tokyo on the Keio New Line.
Mount Mitake
Photo by MADSOLAR/Shutterstock
Slightly more rugged and remote than Mount Takao, Mount Mitake offers even more in the way of natural splendor. The mountain is located directly west of Tokyo, in a clustered range that included Mount Kumotori and Mount Mito. Take the Mitake Tozan Cable Car from the Mikage Shrine area to the halfway point if you're short on time, otherwise take the scenic route, a gentle, sloping trail through mature cedar forests and historic trail markers. Around the upper levels, there are snack bars, restaurants, shrines and a charming mountain village that offers traditional lodgings for those who are so inclined.

On Mount Mitake, perseverance pays off - those who are willing can reach the Nanayo Falls, Ayahiro Falls and the mossy rock garden. A sprawling trail connects Mount Mitake to neighboring Mount Hinode for an additional challenge. Mount Mitake is located in Saitama Prefecture, and can be accessed from central Tokyo via the Chuo Line.
Tamakyuryo Natural Park (Takahata Fudoson Kongoji Temple)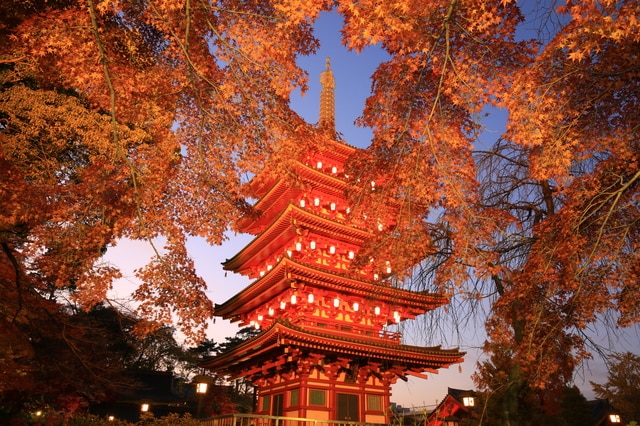 The modest but pleasant Tamakyuryo Natural Park is a great choice for families. The climb takes about thirty minutes, and along the way, hikers can count the 88 jizo statues designed to emulate the Shikoku Pilgrimage Route. Jizo statues are benevolent symbols meant to guide travelers, and they are also the guardians of lost children. Tamakyuruyo Natural Park is located with the grounds of Takahata Fudoson Kongoji, a beautiful, historic temple with sprawling grounds, a koi pond and an enormous five-story pagoda. Find this hidden gem near Takahatafudo Station on the Keio Line.
Mount Tsukuba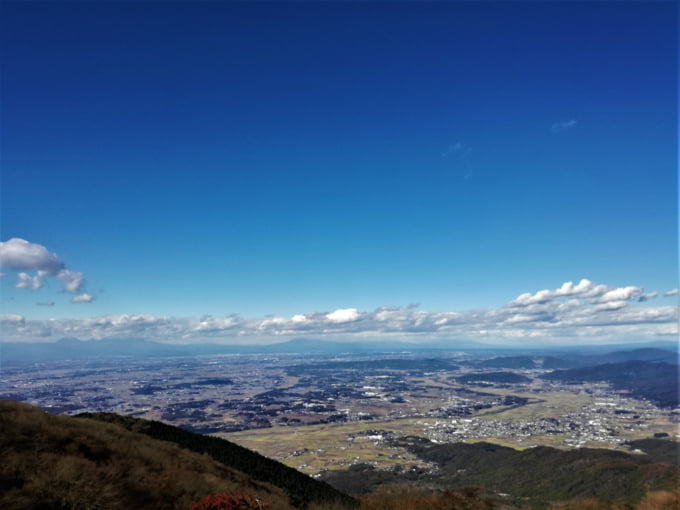 Photo by Scenes from Japan/Shutterstock
The hiking trail at Mount Tsukuba is easy to tackle, with a gentle slope and easy trails. The trailhead is by no means easy to access as it's a bit far from Tsukuba Station, but this area is nevertheless popular with all levels of hikers. The twin peaks of the mountain gained a reputation as a lover's charm, and now the mountain and shrines are dedicated to happy couples and successful marriages. Visit the historic Tsukubasan Shrine and take the Tsukuba Kanko Railway Cable Car to the upper trails and viewing platforms. Mount Tsukuba is located in Ibaraki Prefecture, but can be accessed from Tokyo via the Tsukuba Express from Kitasenju Station, a suburban hub on the Chiyoda and Hibiya Lines.
Mount Hiwada and Moroyama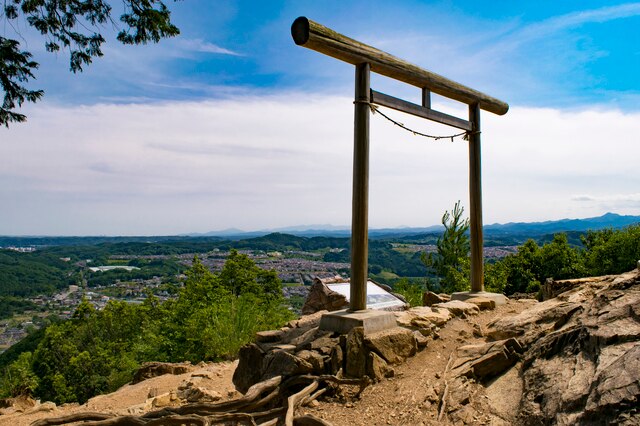 Located near Koma Station on the Seibu-Chichibu Line, Mount Hiwada is a gently sloping mountain and hiking area popular with locals. The mountain may be small, but it's high enough to offer some good view points of west Tokyo. Northwest of Mount Hiwada is the Moroyama Hiking Area, a long, challenging trail through the mountains that connects to the Sukariyama and lower Yugate hiking areas. Before hitting the trails, be sure to check out the historic Komago Old House in the foothills of Mount Hiwada, a traditional Japanese home turned museum which once belonged to the wealthy Arai family.
In Conclusion
As people discover more and more about the benefits of 'forest bathing' and the restorative power of nature, Japan's hiking trails and natural parks seem to get busier every year. Those who already enjoy the benefits of the outdoors but can't give up the conveniences of city life will love these hiking trails just a stone's throw from central Tokyo.