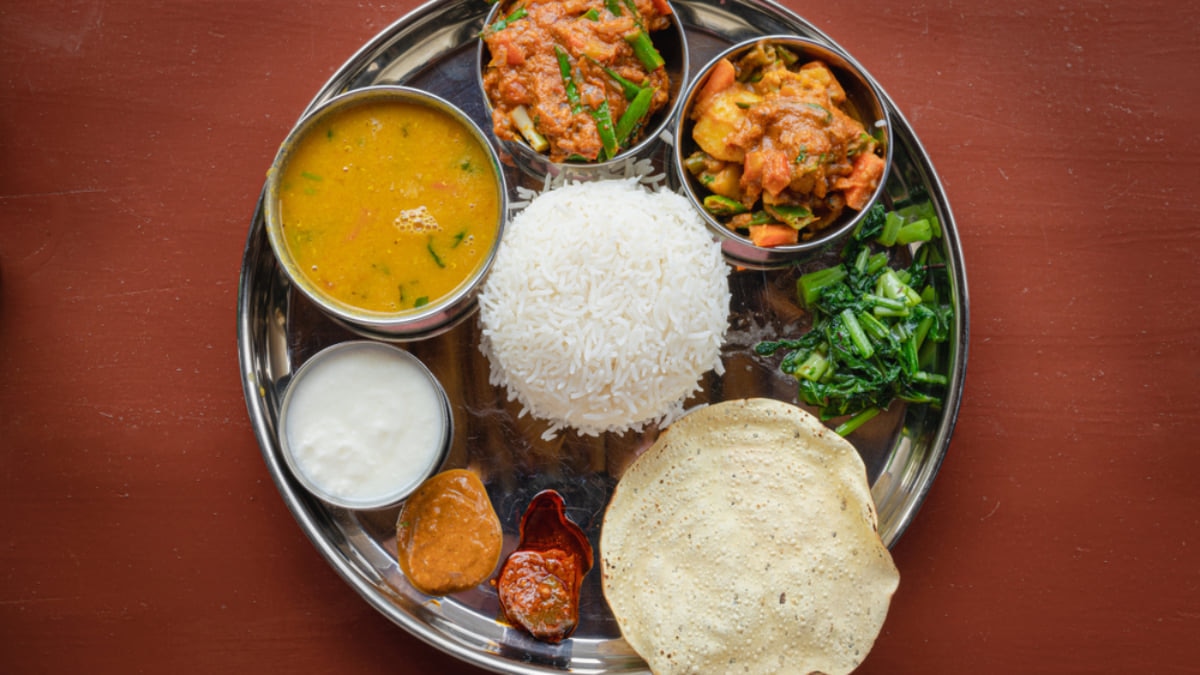 Photo by Nickolas warner/Shutterstock
6 Foods You Need to Try in Nepal
Nepal's vibrant cuisine is influenced both by its many ethnic groups dotted around the country and its Asian neighbors, namely India, China, Thailand and Tibet. Using curries and spices from Indian cuisine, delicious noodle dishes from China and other influences from a range of different sources, the food in Nepal is a culinary journey that visitors should never miss out on. Here are some of the dishes you need to try when in Nepal.
table of contents
[x] close
Momo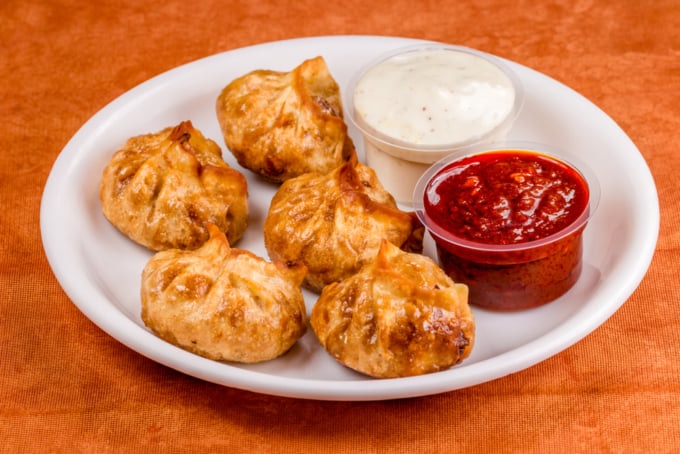 Photo by deepak bishnoi/Shutterstock
While it might be Tibetan in origin, Nepal has long since made these delicious pockets of joy their own food. Dumplings are found all over Asia but momos are often a foreigner favorite, whether its the spicy, meaty filling or the mouth-watering chili and tomato sauce they're served with, these little bites are intensely flavorsome. Just try not to order too many, it can be hard to stop once you start eating them.
Thukpa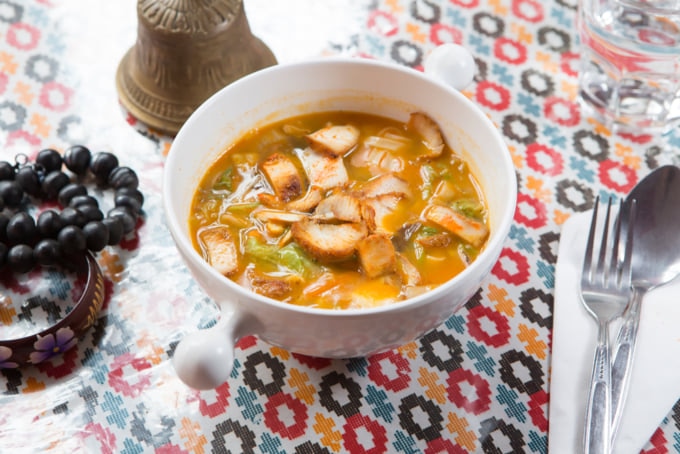 Nepal's version of chicken noodle soup, thukpa is the perfect comforter in the winter months, especially if you're high up in the mountains. Common in both Tibet and Nepal, the local version here tends to have a healthy helping of curry powder to it that gives it a welcome kick of flavor.
Dal Bhat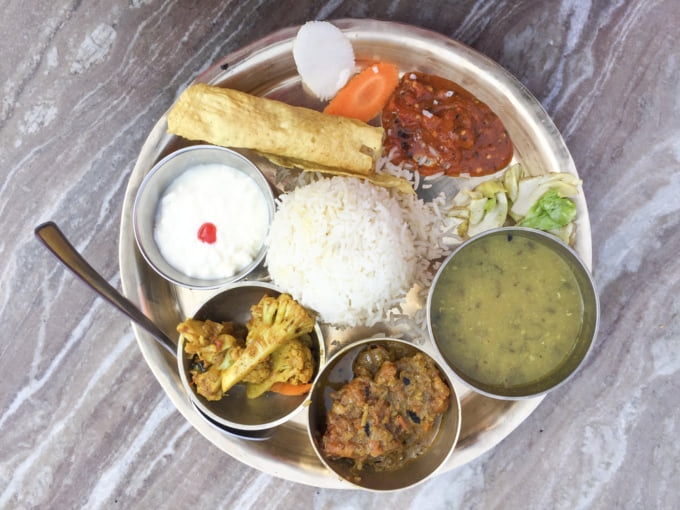 Photo by Muslianshah Masrie/Shutterstock
The unofficial national dish of Nepal, dal bhat is eaten by locals almost everyday at any time. Literally meaning 'lentil and rice', this delicious set will usually also come with pickles and seasonable vegetables on the side and sometimes with a curry. As most restaurants and places around Nepal will vary in flavor, type of lentils and curries served with the dish, enjoying this delicious set meal never gets tiring. Locals will usually have dal bhat for both lunch and dinner and even breakfast.
Chow Mein
Photo by Nabaraj Regmi/Shutterstock
This classic overseas Chinese dish might not exactly scream Nepal, but its popularity here just shows the influence of Chinese cuisine in the country. Nepalese chow mein along with momos are some of the most common fast food options in the country. These stir fried noodles are often made with water buffalo meat which is common in the region but can also be made with chicken.
Choila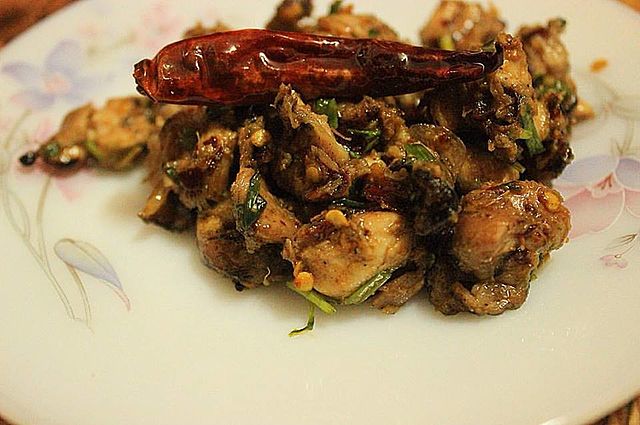 A staple food of the Newar ethnic group, choila is made from water buffalo meat that's marinated in spices and then grilled, often on open flames. You'll often find it in traditional restaurants all over the capital, but be warned, most serve this dish with a very generous addition of chilies, if your spice tolerance is low, you'll need some yogurt or milk on hand.
Kwati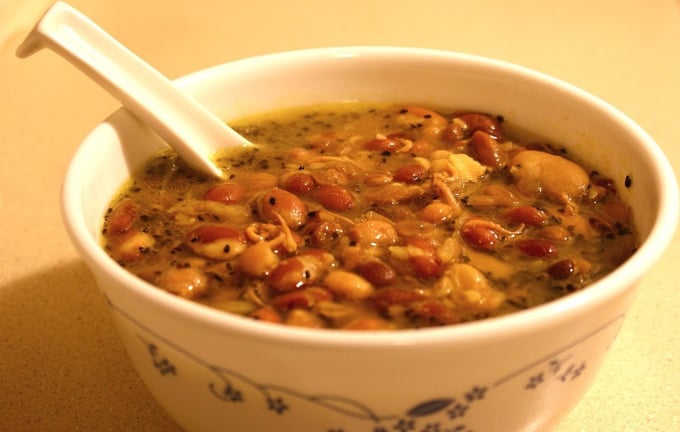 Another comforting soup dish, kwati is the local favorite food for those feeling a little under the weather. Usually made with a mix of nine different beans, they're covered in water and left for a few days so that they sprout, which gives it a number of healthy properties. Luckily it tastes just as good too, the beans are given a flavorsome addition of spices and meat. The dish is normally eaten on Raksha Bandhan, a festival celebrated in Nepal and parts on India.
Conclusion
With Nepal usually known for its incredible scenery and historic buildings, its cuisine is often a low priority for those visiting the country, opting to eat for convenience at tourist-centered restaurants. It's a shame as Nepal has some delicious eats if you're willing to put a little effort in to look for them.