Manchester:A Fabulous City Considered to Be the Greatest City in the World and the World's First Industrial City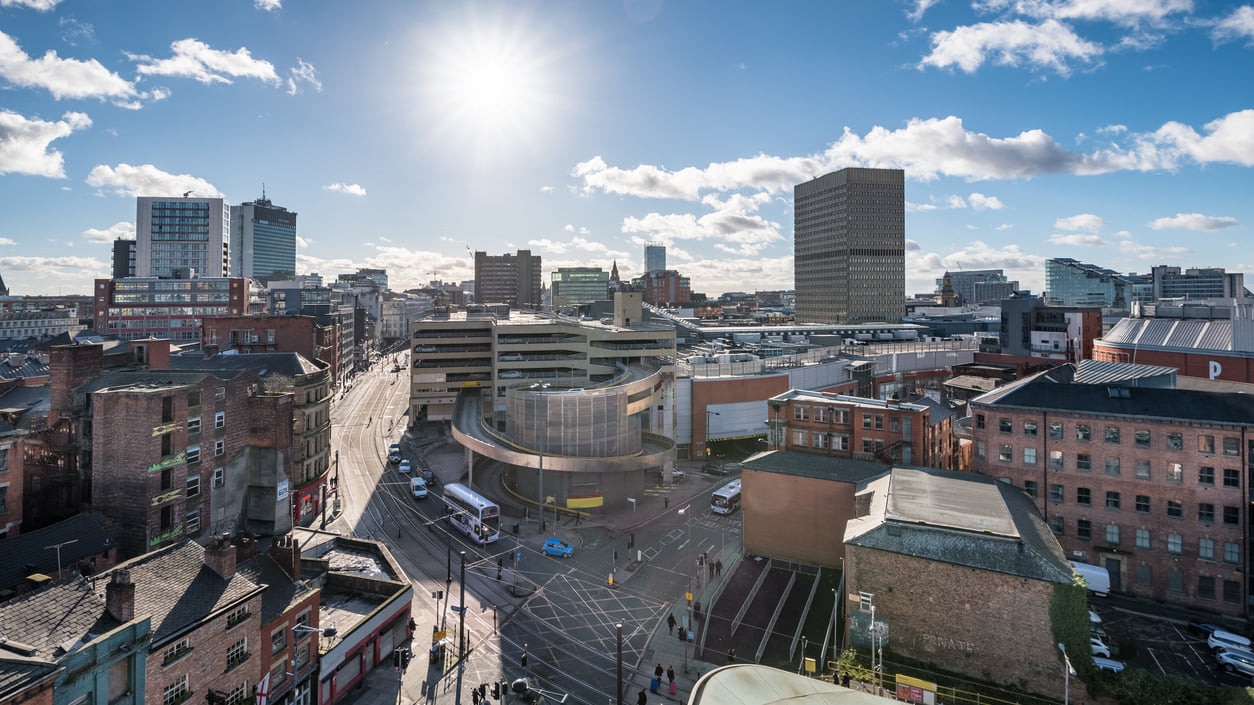 Manchester (United Kingdom) is a fabulous city and the locals believe it is the greatest city in the world. It has a rich blend of history and culture which tourist praise Manchester for. From its galleries to art centres, there are so many sightseeing opportunities that will have you occupied. These are some of the places you should give a try when you visit Manchester:
[x] close
Manchester:A Fabulous City Considered to Be the Greatest City in the World and the World's First Industrial City:table of contents
1. Museum of Science & Industry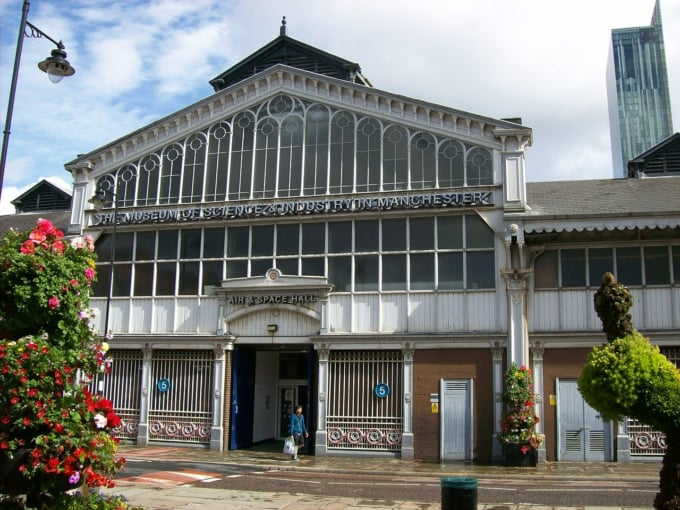 Photo by commons.wikimedia.org
Museum of science & industry in Manchester is one of the reasons why Manchester is considered to be the world's first industrial city. The world's oldest surviving passenger railway station is housed at this museum dating back to 1830. It is also a great place for sightseeing the world's first railway warehouse. The museum provides a great channel for tourists to learn more about the men and women who were part of the revolution. There are amazing objects to see too especially from the daily demonstrations that bring world-class collections of textile and industrial machinery. Since admission is free, there is no reason to miss out on this enlightening experience.

Name:Museum of Science & Industry
Address:Liverpool Road | Castlefield, Manchester M3 4FP, England
Related Site:https://www.msimanchester.org.uk/
2. The John Rylands Library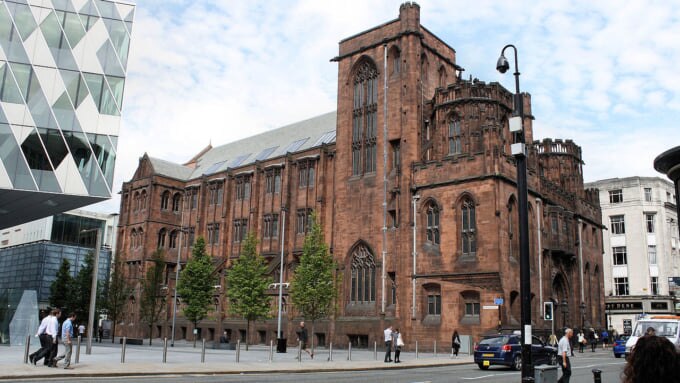 Photo by commons.wikimedia.org
The John Rylands Library has some of the world's rare manuscripts and books. It was named after a wealthy local businessman from Manchester. The Victorian architectural design of the library makes it seem like something out of a Harry Potter movie. Most tourists just come for sightseeing the design and old books rather than have a read. There are also exhibitions that are held from time to time so you would be lucky to find one. The staff is very friendly and is ready to answer any questions. Since the museum is only open at noon Mondays and Sundays, it is best to schedule a sightseeing visit then. Entrance is also free of charge.
Name:The John Rylands Library
Address:150 Deansgate, Manchester M3 3EH, England
Related Site:http://www.library.manchester.ac.uk/rylands/
3. Etihad Stadium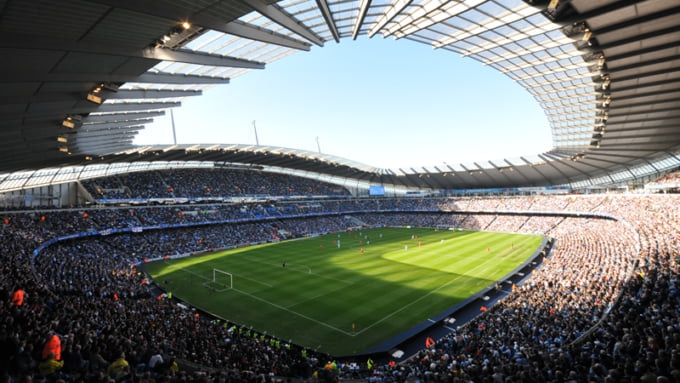 Photo by commons.wikimedia.org
Etihad Stadium is home to the famous Manchester city football club. Tourists get great sightseeing opportunities of the unique memorabilia and interactive displays that help discover what makes the Manchester city that is today. This helps them explore the heritage of the place. Tourists are allowed to visit the press room and even sit and experience what it is like when press conferences are conducted. There is also access to the warm-up room where one can sit on the player's seat and experience the feeling before entering the massive tunnel where players cross to get to the field.
Name:Etihad Stadium
Address:Ashton New Road | Etihad Campus, Manchester M11 3FF, England
Related Site:https://www.mancity.com/
4. The Manchester Museum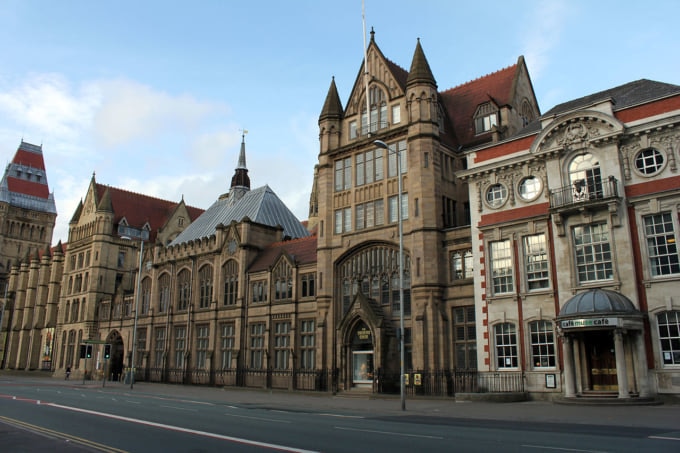 Photo by commons.wikimedia.org
The Manchester Museum is one of the most diverse museums around Manchester. It has an array of treasures from many cultures and the natural world. The museum is known to host some very interesting collection including the T.rex and fossils from prehistoric creatures, live reptiles and amphibians, and some artefacts from Egypt. Some hands-on exhibits are provided by the staff during the weekdays and should not be missed. The rock collection is also very interesting even some displays claiming to be rock specimens from the moon. This is the best place in Manchester to get the latest intel on science, culture and the arts.

Name:The Manchester Museum
Address:The University Of Manchester, Oxford Rd, Manchester M13 9PL England
Related Site:http://www.museum.manchester.ac.uk/
5. Manchester Art Gallery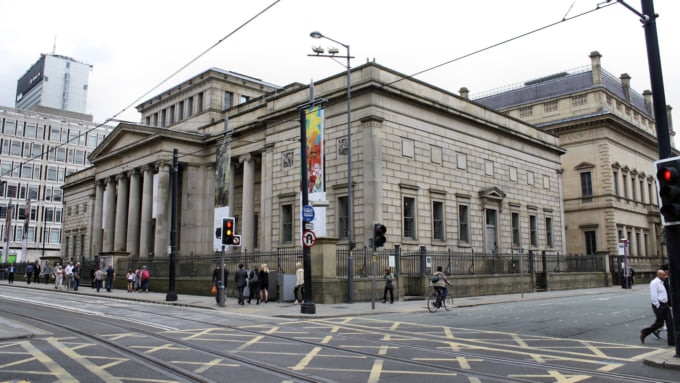 Manchester Art Gallery is the perfect place to find some electric collections of diverse art from different eras. From modern ceramics to costumes and Pre-Raphaelite paintings, the gallery is ideal for sightseeing some contemporary art while in Manchester. The collections are however updated regularly making it interesting to discover something new every time. Two free tours are usually offered during the day by the welcoming staff. There is a café and a souvenir shop on site if interested. Entrance is free but donations are welcome for the running of this beautiful artistic heaven.

Name:Manchester Art Gallery
Address:Mosley Street, Manchester M2 3JL, England
Related Site:http://manchesterartgallery.org/
6. Manchester Town Hall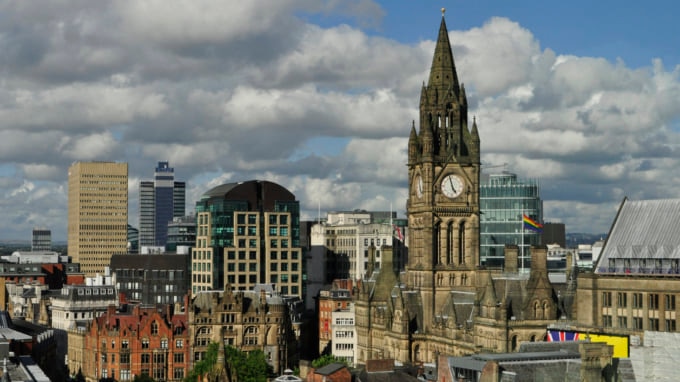 Manchester Town Hall was designed by Alfred Waterhouse featuring a neo-gothic style. It has been in existence since 1887. The building is what dominates Albert Square. The building has so much history such as having the statue of Agricola who was the founder of the original fort of Mamuciam where Manchester began. It stands out because of its Victorian architecture. The venue is great for functions and major meetings. That is why it has served as a house of Parliament. The place is set for renovation to restore it to its former glory.

Name:Manchester Town Hall
Address:Lloyd Street | Albert Square, Manchester City Council, Manchester M60 2LA, England
Related Site:http://www.manchester.gov.uk/townhall
7. Manchester Cathedral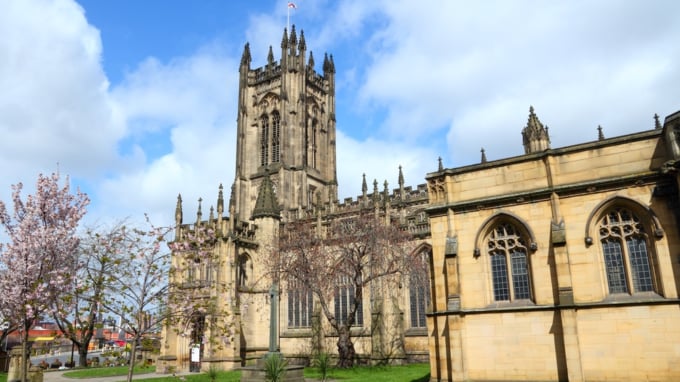 Photo by Tupungato/shutterstock.com
Manchester Cathedral has been soaring in Manchester for over 1000 years. It was only a small church that gained its name as a cathedral in the year 1847. It may not be as eye-catching from the outside but is very beautiful on the inside. It has lovely stained glass windows which are not so ancient and woody carved architecture. The angel stone within the church is the oldest artefact that graces the cathedral grounds. It dates back to the 9th century. Entrance is free but photography is charged at 1 pound for a permit.

Name:Manchester Cathedral
Address:Victoria Street | Off Deansgate, Manchester M3 1SX, England
Related Site:http://www.manchestercathedral.org/
8. Manchester Arena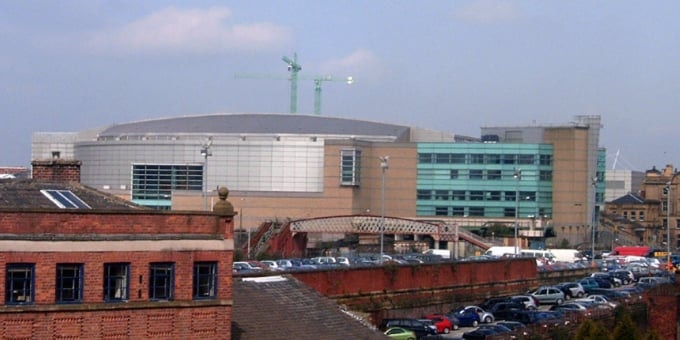 Manchester Arena is under the management of SMG Europe and is one of the busiest venues in the world. It has made Manchester a celebrity heaven since it opened its doors in 1955. Some of the biggest names in the entertainment industry have been hosted at this arena. Most tourists enjoy sightseeing to get a chance to rub shoulders with some A-list celebrities or watch some great performances. In addition to live music, the arena has been privileged to host some great sporting events such as the Commonwealth games back in 2002.

Name:Manchester Arena
Address:1 Victoria Station, Manchester M3 1WY, England
Related Site:http://www.manchester-arena.com/
9. People's History Museum
The people's history museum shares the chronicles of the people living in Manchester. It covers their lives and works for over 100 years. The museum is a real hive of information about the social history of this great city. There are interesting displays that can interest anyone of any age. The bookshop will distract the little ones as the adults get indulged in the artefacts and displays. There is even an area for the minority groups such as the LGBT community that will enlighten more about the role of Manchester and its fight for equality.

Name:People's History Museum
Address:New Ct St, Spinningfields, Manchester M3 3ER England
Related Site:http://www.phm.org.uk/
10. Museum of Transport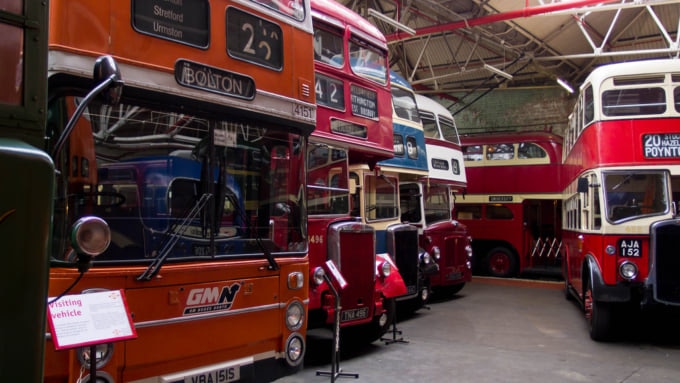 Museum of transport is the ideal place for sightseeing some of Manchester oldest means of transport from horse-drawn vehicles to a prototype of the Metrolink tram. There are other many vintage buses that can be found at this museum and one is allowed to board and look around. The place is a real treasure that takes you back in time especially when you experience how the old folk of Manchester maneuvered around in these vehicles. The kids are not left out; they can color some coloring books of buses. There is a shop within the museum that also has a nice collection of miniatures. Entrance is charged at 4 pounds per adult and half for students and seniors. Everyone under 16 years gets free entry.


Name:Museum of Transport
Address:Boyle Street | Cheetham, Manchester M8 8UW, England
Related Site:http://www.gmts.co.uk/
◎ Closing
Being the driving force of the Northern powerhouse, Manchester is emerging as a fast-growing economy and a rival to London. With its cultural diversity and host to a lot of historical background on the United Kingdom, Manchester has slowly gained fame to tourists worldwide. If you are looking for a place that lets you dine, drink and dance yourself into happy oblivion, Manchester should be top on the list.