The World's Most Instagrammable Art Museums You Need to Check Out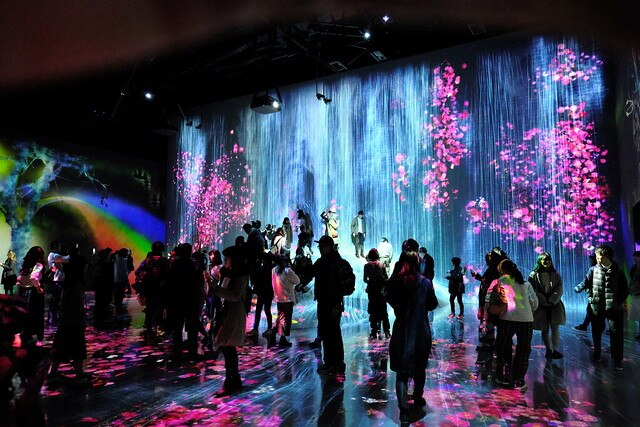 Driven by the need for vibrant aesthetics, museum goers these days look for color and symmetry to capture the picture-perfect moments worth filling your Instagram feeds. Art has shifted from being enjoyed mostly by an elitist consumer, but serves millennials to garner likes on their social media posts. The rise in contemporary artists and integration of state-of-the-art technologies exhibited in museums nowadays make for some perfect spots you don't want to miss. Here are our top picks for the most Instagrammable museums all around the world.
[x] close
The World's Most Instagrammable Art Museums You Need to Check Out:table of contents
TeamLab Museum, Tokyo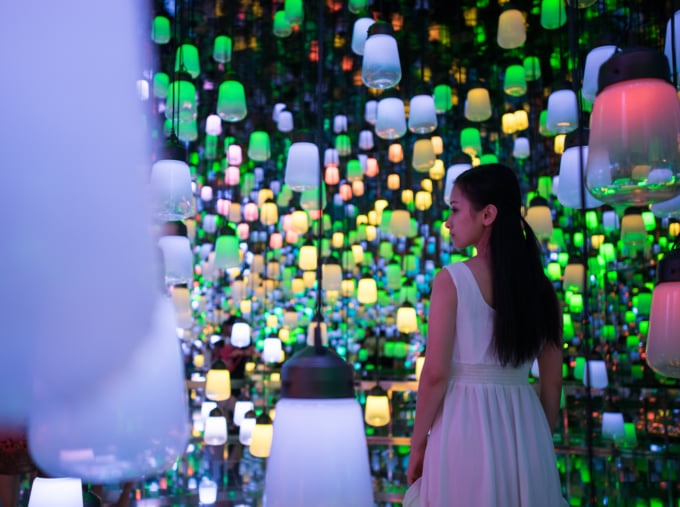 Photo by Tao Jiang/Shuttershock
Renowned as the world's first digital art museum, the TeamLab Museum is unquestionably nothing like you'll have ever seen before. Birthed by a group of Tokyo-based talented geniuses comprised of artists and scientists, the TeamLab collective finally opened doors to two permanent museums in Tokyo. TeamLab Borderless in Odaiba and TeamLab Planets in Toyosu were constructed after gaining international recognition with their pop ups around the world such as those in Singapore, Dubai and Italy.

Visitors will enter a vastly complex, three-dimensional space with unparalleled digital objects of art that are fully immersive and interactive - guaranteed to create an experience that will stimulate all your senses. You've most likely seen snippets of this museum floating around your Instagram feed as it's been visited by the biggest names in the entertainment industry such as Justin Bieber, The Weeknd, Bella Hadid, Miranda Kerr and many more.
Address:
TeamLab Borderless
Odaiba Palette Town, 1 Chome−3−8, Aomi, Koto City, Tokyo
TeamLab Planets
6 Chome-1-16 Toyosu, Koto City, Tokyo
URL: https://www.teamlab.art/
Museum of Modern Art, New York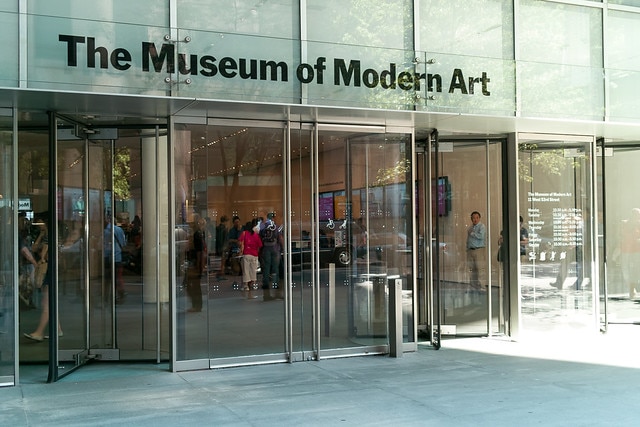 Although they are currently under renovation until October 2019, The Museum of Modern Art or commonly regarded as MoMA holds the largest collection of contemporary art with over 150,000 pieces of artwork, making it one of the most influential museums in the world. The pinnacle of MoMA is their collection of Van Gogh's most iconic work of his lifetime - Starry Night along with pieces from legends such as Dali, Warhol and Picasso. With a renovation and expansion along the way, MoMA plans on adding a 40,000-square-feet of gallery space, designed to allow the museum to show off significantly more art in new, eye-catching ways.
Address: 11 West 53rd Street, New York, N.Y. 10019
URL: https://www.moma.org/
The Broad, Los Angeles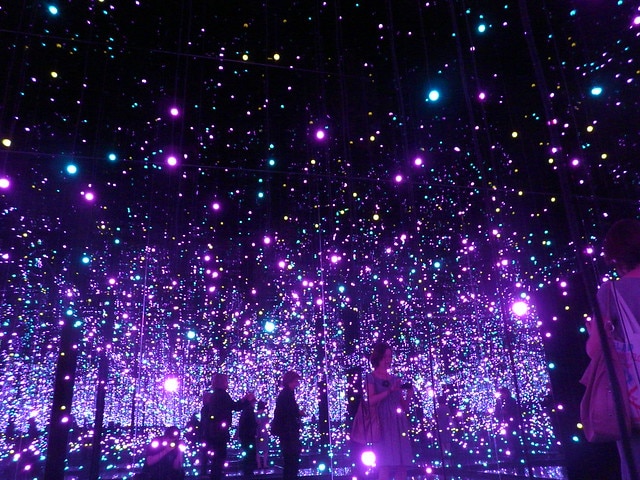 Established recently in 2015, The Broad has rapidly gained a spotlight among museums in the United States. Their permanent collection boasts some of the biggest names and the most iconic pieces from contemporary artists such as Jeff Koons, Barbara Kruger and Roy Lichtenstein among others. Matching the general vibe of Downtown Los Angeles, the artwork exhibited here is upbeat, vivid and exciting - a recipe that is sure to add a pop of life to your Instagram feed. One of the main attractions of this museum is the Yayoi Kusama 'Infinity Room' that displays thousands of dazzling blinking lights. On top of that, the best part is that admission for the permanent collection is completely free.
Address: 221 S Grand Ave, Los Angeles, CA 90012, USA
URL: https://www.thebroad.org/
Museu Inhotim, Brazil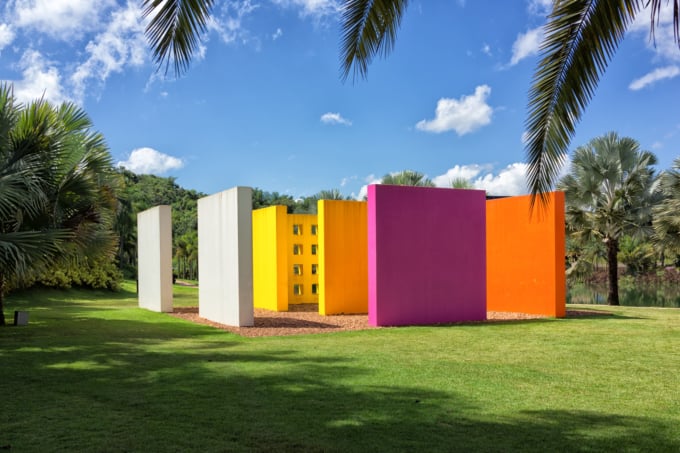 Photo by Otávio Nogueira/Wikipedia
If you are traveling to the south of the globe, Museu Intohim in Brazil offers an extensive outdoor installation that breathtakingly blends into the tropical landscape setting. Visitors are invited to stroll through gardens, forest landscapes and rural settings, roaming among lakes, trails, mountains and valleys, actively experiencing the space to comprehensively view world class art from icons such as Olafur Eliasson and Yayoi Kusama. Apart from the extensive contemporary art collection, the museum has a remarkable botanical collection containing rare species from across the globe. It doesn't get much more photogenic than the harmony of art and nature. If you are planning a visit, try to schedule for a Wednesday because admission is free.
Address: R. B, 20 - Fazenda Inhotim, Brumadinho - MG, 35460-000, Brazil
URL: https://www.inhotim.org.br/en/
Musée National d'Art Moderne, France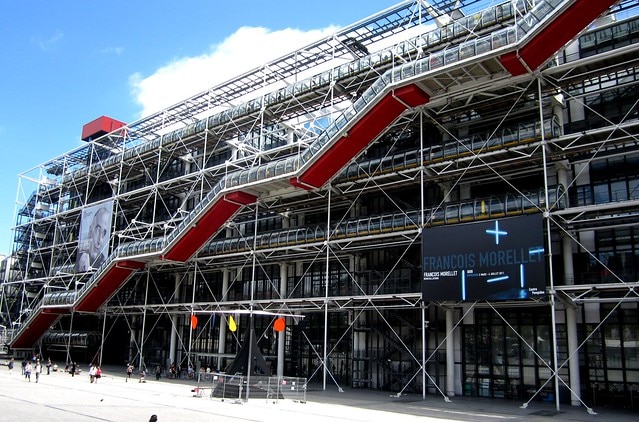 Although European art might be synonymous with classical and renaissance art, nowadays Europe has embraced contemporary art more and more each day. In fact, the Musée National d'Art Moderne or the national museum for modern art of France housed in Centre Pompidou is among one of the most visited art museums in the world and one of the largest for modern and contemporary art. The museum boasts a vast range of collections that are categorized into multiple sections including the modern, photography, design, new media collections and many others that exhibits famed artists such as Henri Matisse, Yves Klein and Man Ray.
Address: Place Georges-Pompidou, 75004 Paris, France
URL: https://www.centrepompidou.fr/en
Museum Macan, Jakarta
South East Asia's vibrant and emerging modern art scene finally receives a well-deserved residency in Jakarta's first ever contemporary art museum - Museum Macan. 'Macan' with its literal meaning of tiger in Indonesian symbolizes the brightly burning intensity in the country's art progress. Since it opened its doors in late 2017, Museum Macan has garnered thousands of visitors worldwide with their world class exhibitions from Yayoi Kusama and Ai Wei Wei. The facility has indeed unprecedentedly gained a remark as one of the most aesthetics museums in South East Asia.
Address: AKR Tower, Level M, Jl. Panjang No. 5, Kebon Jeruk, Jakarta Barat
URL: https://www.museummacan.org/
Conclusion
The constantly growing modern art scene has indeed provided some incredibly Instagrammable moments (or should we say 'immersive experiences'), and has steadily taken over the world. As social media becomes an essential element in our daily life, galleries and museums have continue to progress such as incorporating development of technology that leads to immersive experiences and irreversibly change in the way we interact with art. Among all the flickering colorful lights, projection mapping, vivid paintings and installations - these museums will definitely lift up your Instagram game.