Rockhampton : Experience Australia in All Its Glory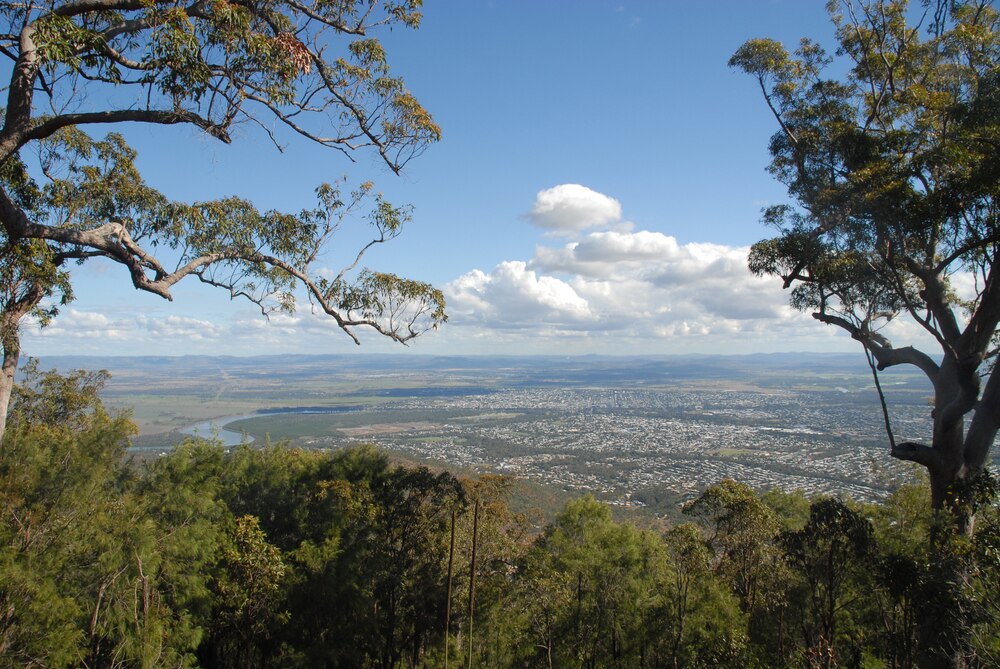 Photo by Alexander Jung/shutterstock.com
Rockhampton, also fondly known as Rocky by the locals, this is a wonderful destination to explore, enjoy and experience the thrill it has to offer. Situated in the Central Queensland in Australia, this place happily maintains the perfect balance between it urbane culture and the beautiful richness of the natural geological setting. Rockhampton overlooks the Fritzoy River and is majorly known for its production of beef. Let's have a look at ten best places that will ensure you have a gala time exploring all things good about this lovely destination:
[x] close
Rockhampton : Experience Australia in All Its Glory:table of contents
1. Capricorn Caves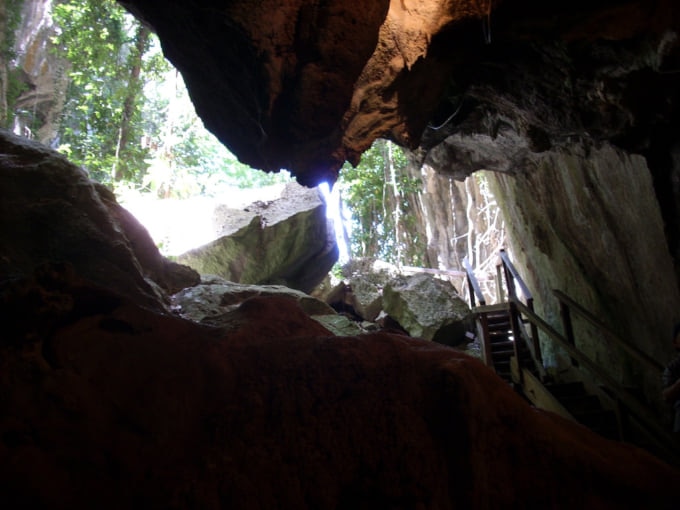 This is where civilization and world-class adventure comes together for a grand experience. These caves are situated in the midst of the very dry rainforest and the backdrop will never give in to the amenities that await you there. These caves let you know about the era gone by and today they are open for exploration. In fact, apart from tours, school programs and adventures which are the obvious things this place has to offer, they also conduct weddings and other private functions in the lap of serene beauty all around. Provisions for the stay are also there in the most luxurious manner.
Name:Capricorn Caves
Address:30 Olsens Caves Rd, The Caves QLD 4702, Australia
Related Site:http://capricorncaves.com.au/
2. Mount Archer National Park
This spectacular destination awaits you about 9 km from the main Rockhampton City Centre. Here you can experience the legend of Aboriginals and at the same time, you are also expected to respect their traditions while exploring the diversity that this place has to offer. It will not be hard to see a merry colorful cockatoo happily feasting on a fruit-laden tree. The place is known for dry rainforest and sharp valleys. You can trek to the highest point that you can manage and enjoy the most spectacular view of Rockhampton city.
Name:Mount Archer National Park
Address:Pilbeam Dr, Mount Archer QLD 4701, Australia
Related Site:https://www.npsr.qld.gov.au/parks/mount-archer/about.html
3. Archer Park Rail Museum
The exotic heritage of Queensland gets a fair display at the Archer Park Rail Museum. This place harbors the collection and compilation of various notes and facts that have great historical relevance. There is also a proper library that all the literature pertaining to the place and everything related to it. One can get their hands on the technical books, general books and those that have the train timetable and rules that have been followed since the time trains have come into use here. Strong measures are being taken up here in order to digitize the place so as to maintain and preserve all the important documents, photographs and other manuscripts.
Name:Archer Park Rail Museum
Address:51-87 Denison St, Rockhampton City QLD 4700, Australia
Related Site:http://www.qldrailheritage.com/archerpark/
4. Rockhampton Heritage Village
One could call it the most cheerful spot of Rockhampton that not just preserves but also cherishes the glory of the good old days. With all the modernity we forget the restful place in which life used to go on in the earlier times. This is where you can see the vintage vehicles and machinery, old timber clutter camps, blacksmiths and their traditional ways of work that will transport you to the ways of the old world. There is also a wide range of domesticated farm animals that will make the kids shriek with sheer delight.
Name:Rockhampton Heritage Village
Adress:Boundary Rd, Parkhurst QLD 4702, Australia
Related Site:https://www.rockhamptonregion.qld.gov.au/FacilitiesRecreation/Heritage-Village
5. Mount Etna Caves National Park
These dense limestone decorative caves have been preserved and well protected for more than one reason. Not just they are a natural geographic feature that must be preserved for today as well as for posterity but it also forms the natural habitat for Australia's 80% population of bent-wing bats and also the very vulnerable ghost bats. This is the reason that the caves are generally during the breeding season of the bats. The reason being that these bats are easily disturbed by the presence of humans. It is for this reason that camping is not allowed here. One can picnic around the place explore the very picturesque mountains.
Name:Mount Etna Caves National Park
Address:Camoo Caves Rd, The Caves QLD 4702, Australia
Related Site:https://www.npsr.qld.gov.au/parks/mount-etna-caves/about.html
6. Keppel Bay Islands National Park
Come here for some of the most scenic beaches that have been preserved in their most natural form. The descendants of the Woppaburra people who are also known as the Keppel Islanders would be happy to welcome you and they see no shame in asking you to respect the beauty and the serenity of this pristine island country. These are not party hangout beaches, rather these are those serene beaches that flaunt their clear waters, clean white sand, high and dramatic cliffs and varied plant culture.
Name:Keppel Bay Islands National Park
Address:The Keppels QLD 4700, Australia
Related Site:http://www.nprsr.qld.gov.au/parks/keppel-bay-islands/
7. Kershaw Botanical Garden
This is where all people of Rockhampton love to hang out. Be it kids, elderly, youngsters and those with families. This is a botanical and hence there is no dearth of a wide variety of trees, shrubs and all kinds of plants. The place gets extra brownie points for the beautiful waterfall that cascades in the midst of the park. There are walking paths for those who wish to explore the area on foot and also the camping area that ensures that you have a fabulous time with friends and family.
Name:Kershaw Botanical Garden
Address:Moores Creek Rd, Park Avenue QLD 4701, Australia
Related Site:https://www.rockhamptonregion.qld.gov.au/FacilitiesRecreation/Parks-Gardens-and-Recreation/Kershaw-Gardens
8. Rockhampton Botanic Gardens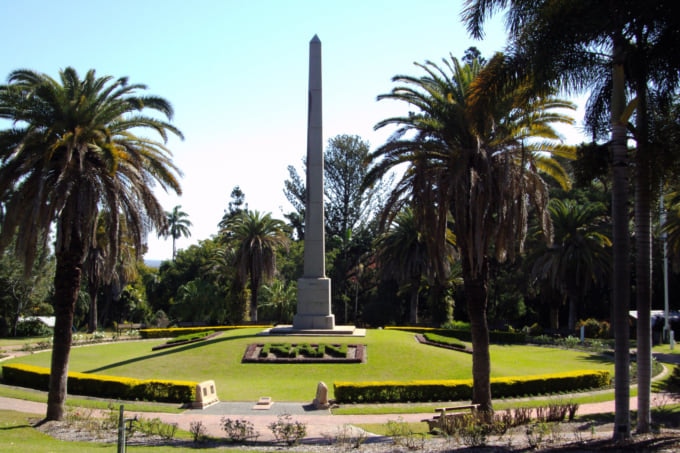 If you are a plant and nature lover you will definitely love the feel of the place. But other than that also this place is much loved among kids, youngsters as well as the elderly who are attracted by the sheer tranquility of the place. The gardens have been divided into various zones. There is the outer garden, the upper garden and the lower garden. All these have been meticulously paved and grown for maintaining the various species of plants. There is a zoo as well that makes it double the fun for kids here.
Name:Rockhampton Botanic Gardens
Address:100 Spencer St, West Rockhampton QLD 4700, Australia
Related Site : https://www.rockhamptonregion.qld.gov.au/FacilitiesRecreation/Parks-Gardens-and-Recreation/Rockhampton-Botanic-Gardens
9. Rockhampton Art Gallery
For the quest of promoting Australian as well as international art, Rockhampton Art Gallery has played a pivotal role. A lot of work and effort has gone into promoting the works of contemporary Australian artists as well as those with International fame to their credit. The works displayed at the gallery is also symbolic of the Art and Heritage of Central Queensland. They have many interactive sessions and workshops to create awareness about it as well as special programs that involve kids to help them find expression of their creativity in art.
Name:Rockhampton Art Gallery
Address:62 Victoria Parade, Rockhampton City QLD 4700, Australia
Related Site:https://www.rockhamptonartgallery.com.au/Home
10. Rockhampton Zoo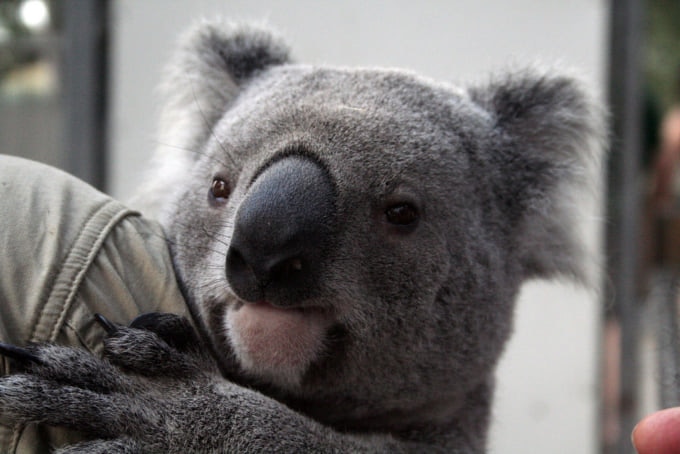 One of the best things that kids love is a date with the animals. And when in Rockhampton this is something that you simply cannot miss. Sure you know that it is the kangaroos that you have in abundance in Australia, but this zoo with its range of well-kept animals is also a delight to watch and ensures a day filled with fun and frolic. A wide range of animals like Asian small-clawed otters, crocodiles, chimpanzees, koalas are all fun to watch and will make your kids talk about then for many days to come.
Name:Rockhampton Zoo
Address:93 Spencer St, The Range QLD 4700, Australia
Related Site:https://www.rockhamptonregion.qld.gov.au/FacilitiesRecreation/Rockhampton-Zoo
◎ Closing
With all the diverse places to visit and fun to experience Rockhampton is definitely a great place for a holiday. Apart from it, it is the hospitality of Australia and the culture will ensure that you are going to have a fun time and have a memorable stay. So get packing for lovely "Rocky" holiday.