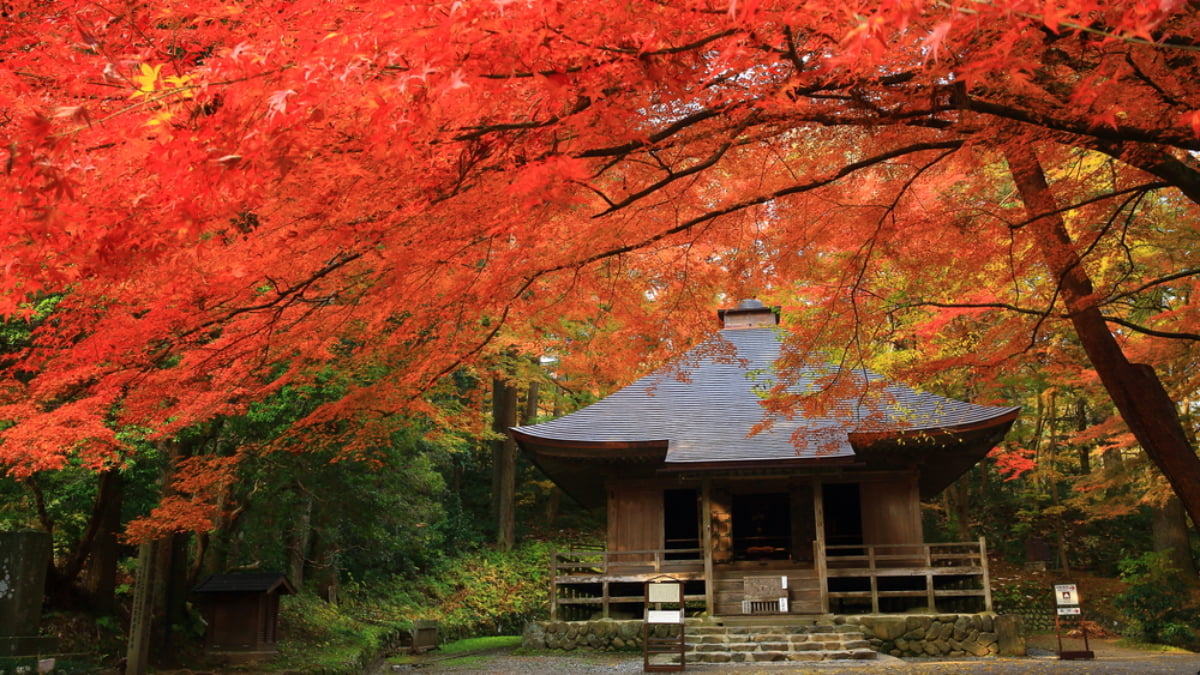 Photo by yspbqh14/Shutterstock
Incredible Day Trips to Take from Sendai, Japan's Northern Capital
At the heart of Japan's northern region of Tohoku, Sendai is the perfect base for exploring this beautiful area that's usually left out of most itineraries of people visiting the country. Linked up by the shinkansen, Japan's bullet train system, getting around North Japan is easy and quick from Sendai. If you're renting a car, it's even easier to explore this incredible wilderness.
table of contents
[x] close
Incredible Day Trips to Take from Sendai, Japan's Northern Capital
Yamadera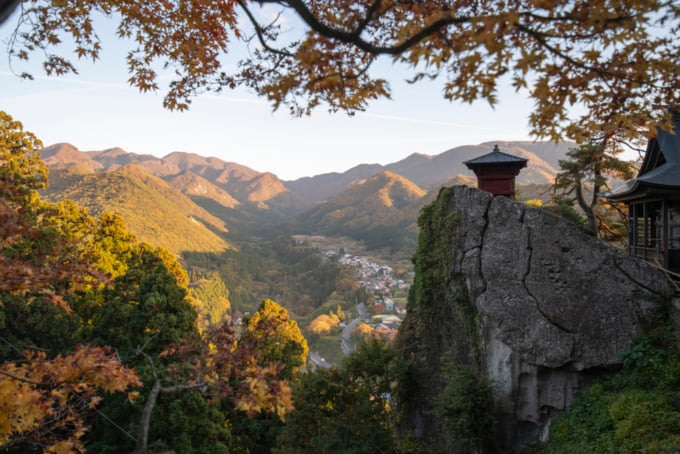 Photo by Teerasak Chinnasot/Shutterstock
Nestled in the mountains of neighboring Yamagata Prefecture, Yamadera translates literally as 'mountain temple' and is one of the most incredible cultural sites in the country. Perched on the top of a mountain with beautiful views into the valley below and surrounding peaks, Risshaku Temple has been a pilgrimage spot for devote Buddhists for centuries, thought to date back as far as 860 AD. Apart from the temple itself, the town of Yamadera is in a beautiful valley location and is worth spending some time looking around and exploring.
Getting to Yamadera from Sendai
Taking a day trip to Yamadera from Sendai is easy, especially by train. The JR Senzan Line travels regularly throughout the day between Sendai and Yamagata City, passing through the town of Yamadera along the way. From Yamadera Station, it's a short ten minute walk to the foot of the mountain, and a relatively easy 30-minute climb to the temple at the top. The path is mainly made of stairs and climbs up relatively steeply, but is still an easy climb for most people.
Matsushima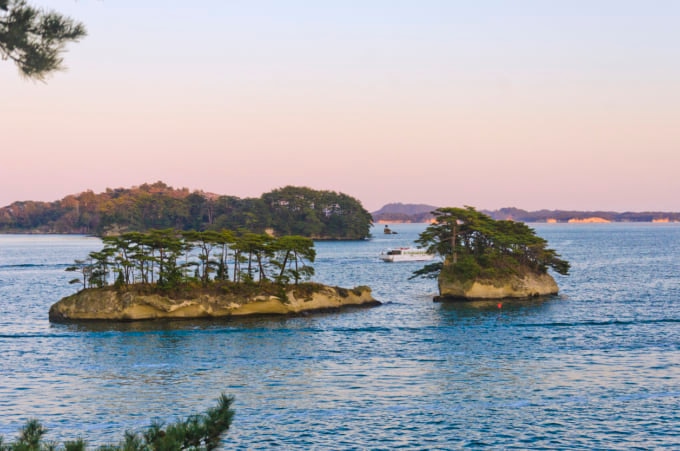 Known as one of 'Japan's Three Great Views' Matsushima is an incredible stretch of tiny islands covered in pine trees off the coast near Sendai. With a total of around 200 small pine-covered islands dotted around Matsushima Bay, the area provides some stunning scenic spots from viewpoints along the coast. However this beautiful area is best explored by taking a cruise along the numerous islands, of which you'll find frequent departures throughout the day. Most cruises last between 30 minutes and an hour, winding round most of the islands and some of the outlying area.
Getting to Matsushima Bay from Sendai
One of the easiest places to get to from Sendai, take the JR Senseki Line to Matsushima Kaigan Station, which takes about 40 minutes. To see the scenery best you can hop on a sightseeing boat from Marubun Matsushima Kisen pier. Note that Matsushima Station on the JR Tohoku Line is actually a little further away and less convenient to get to the scenic area around the bay and national park.
Kakunodate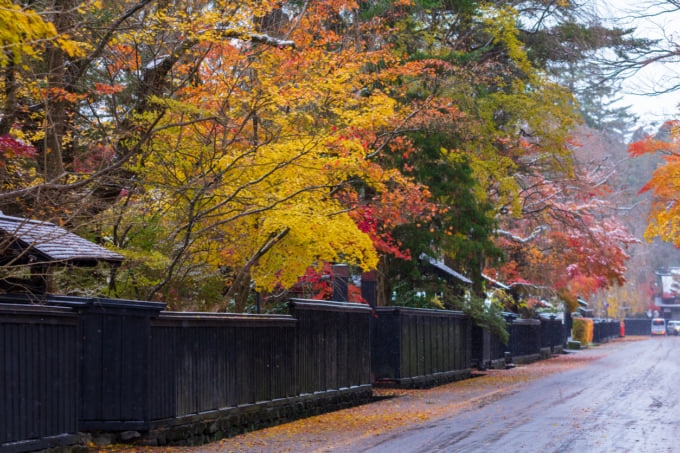 Kakunodate has an incredible history as one of Japan's famous 'Samurai towns', and its samurai residences are some of the best preserved in Japan. The samurai district is a short walk from Kakunodate Station on the shinkansen line, making it a no brainer if you're in Tohoku with some time to spare. Despite its easy-to-reach location, Kakunodate isn't really that known amongst foreign tourists and is rarely ever crowded. The town is particularly picturesque during the autumn leaf season around the end October to mid November and in the spring when the cherry blossoms cover the area in pretty pink flowers.
How to Get to Kakunodate from Sendai
Getting to Kakunodate from Sendai by train couldn't be easier, it takes under two hours by bullet train to the town, the samurai district is about a ten-minute walk away. By car takes a while longer, usually just over three hours, but there are a few places you can stop along the way. Consider making a slight detour to Hanamaki Onsen or Nyuto Onsen for some relaxing hot springs, or stop off at Morioka for lunch or dinner. As the shinkansen passes through Morioka, it's also a good idea to stop off on the way by train here too. Morioka is famous for its 'three great noodle dishes' which can be found all over the city, including in the station itself.
Hiraizumi
The UNESCO World Heritage Site of Hiraizumi is an incredible group of ancient buildings and temples from a long forgotten period of Japan's history. Once the northern capital of Japan, rivaling that of Kyoto, Hiraizumi was a flourishing city in the 12th century. Unfortunately much of the ancient city was razed to the ground towards the end of the century, however some impressive buildings and temples remain.

Nestled in the forests and foothills of the mountains, the atmosphere of the ancient city of Hiraizumi is something to behold. Like much of Tohoku, despite its easy-to-reach location, it isn't such a popular tourist destination and outside of the autumn leaf season and national holidays, it's hardly that busy.
Located further north in Iwate Prefecture, Hiraizumi is easy to reach by the shinkansen station at Ichinoseki which takes about 20 to 30 minutes. From there it's just one stop along the regular Tohoku Line and either a bus ride from Hiraizumi Station, or a twenty minute walk to the most famous temple of Chusonji. You can also buy a day ticket for the bus which allows you to loop around the temples and historic sites.
Getting Around Tohoku via Sendai
The easiest way to explore Tohoku is by renting a car and driving to different destinations from Sendai. Trains and buses can be infrequent to many places and sometimes services are cancelled during heavy snow or bad weather in the winter months. A car allows for much more freedom in choosing where to stop or where to go, often there will be incredible scenic spots or unique places along the way that can be worth breaking up the journey with. If you can't rent a car however, make sure to check train schedules before making a trip somewhere so that you won't have to wait at the station for long periods of time.

Train fares in Japan can quickly add up to an expensive trip, however there are a number of rail passes offered by Japan Railways that can save a huge amount on transportation fees. If you're planning to take some longer train journeys from Sendai, it's well worth it to buy one of the passes. If you're travelling around other places in Japan, the JR Pass (covering all of the country) is highly recommended. Otherwise if you're mainly sticking just to Tohoku, there is the JR East Tohoku Area Pass.
If you are sticking to rail transport rather than renting a car, further out places are easily doable from Sendai as day trips. While it can take four to five hours for example to drive to Aomori from Sendai, the shinkansen takes passengers to Shin-Aomori Station in just over an hour and a half.