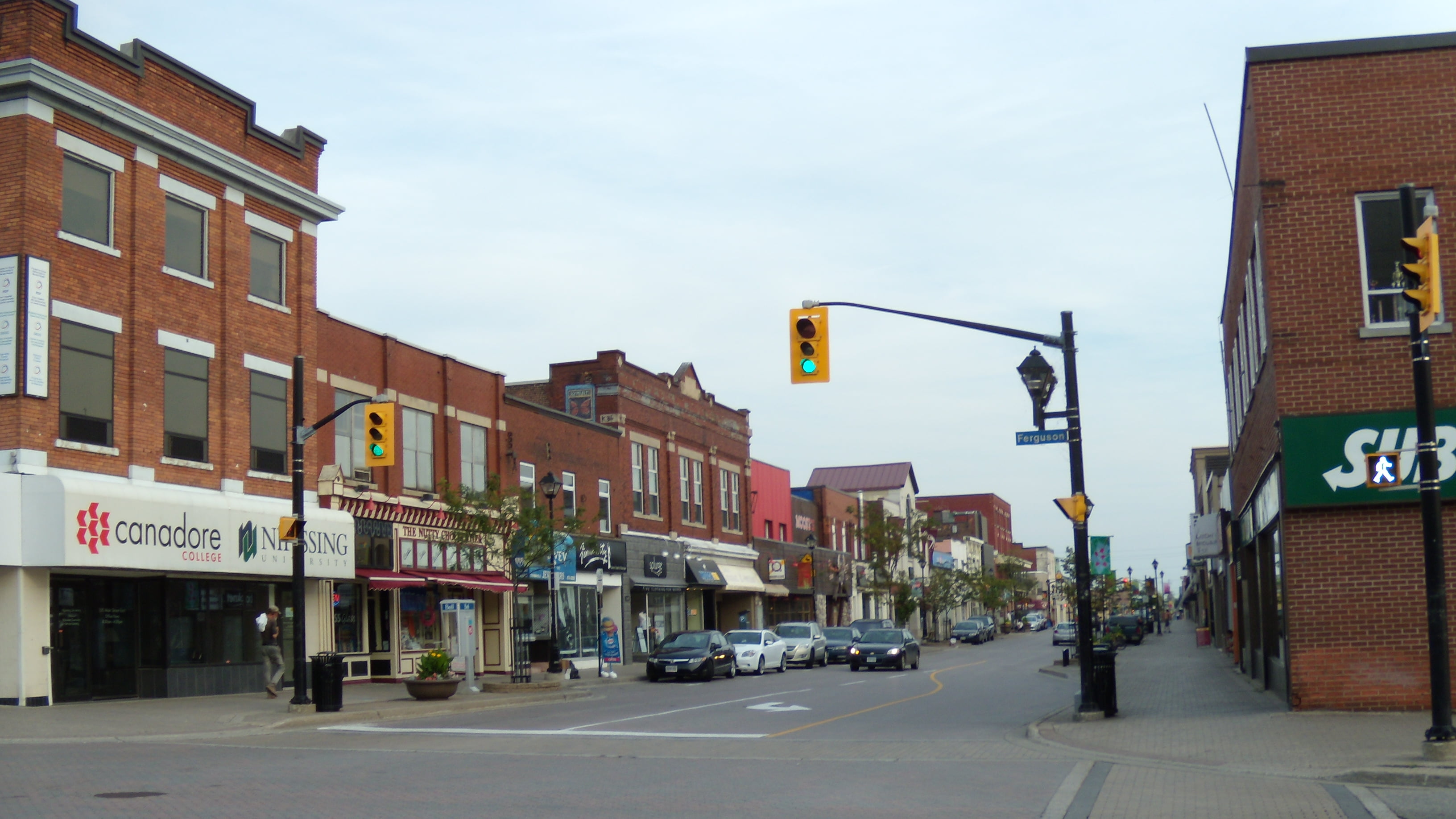 North Bay : Experience the Thrill, Fun, Sun, Culture and Heart-Warming Hospitality All in One Package
North Bay, strategically and conveniently placed at one of the most loved spots in Canada that would be frightfully wrong to give it a miss while vacationing in the city or close to it. The place becomes transformed magically during the winter and summer months with different activities to offer. Let's take a look at ten places that you must visit here to make your travel easy and more informed:
table of contents
[x] close
North Bay : Experience the Thrill, Fun, Sun, Culture and Heart-Warming Hospitality All in One Package
1. Marten River Provincial Park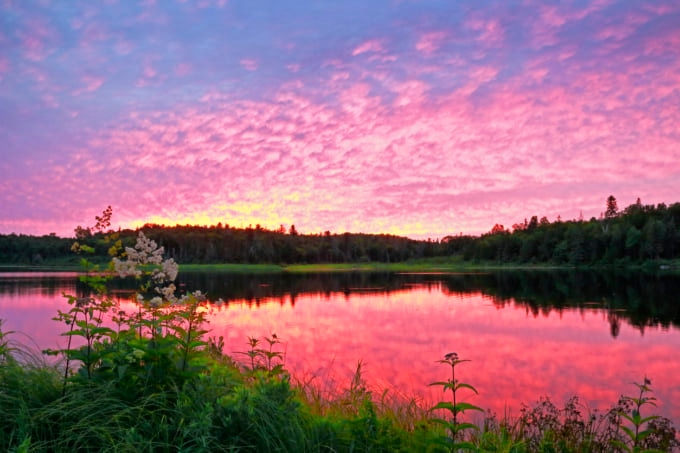 It will certainly be a new experience to relax at the three river beaches at this River Park other than loads of activities that it has to offer. The logging camp here will take you to back to the nineteenth century of how things used to be done at that time. This park is basically used as a camping ground by those fishing, canoeing, camping, hiking or simply boating through the lake. It would take you back in time to have a logger's lunch of beans and watching the antics of chainsaw carvers.
Name:Marten River Provincial Park
Address:2860 ON-11, Marten River, ON P0H 1T0, Canada
Related Site:https://www.ontarioparks.com/park/martenriver
2. Discovery North Bay Museum
All places take pride in their past that has shaped their present today. Discovery North Bay Museum is a wonderful display of the past glory of the place and its cultural values and ideas. The Museum is generally buzzing with activity that keeps the residents and the locals involved in an interactive manner. This is an excellent way to experience the Northern hospitality for which it has been known always. It is through enriching historical displays, archives and educational programs the rich history of the place is brought to fore.
Name:Discovery North Bay Museum
Address:100 Ferguson St, North Bay, ON P1B 1W8, Canada
Related Site:http://www.discoverynorthbay.com/
3. Laurier Woods Conservation Area
This is a wonderful way to spend the day in natural settings and also becoming aware of the steps that are being taken by the authorities to promote, protect and conserve nature. There are a lot of programs going on here and all are aimed towards conservation of renewable natural resources, making provisions for clean drinking water. Then there are walking trails that will take you through the midst of nature for a rejuvenating and refreshing experience. A wonderful place to come out with your kids and sit by the lake and have a memorable time.
Name:Laurier Woods Conservation Area
Address:Orange Trail, North Bay, ON P1A 3Z5, Canada
Related Site:http://www.nbmca.on.ca/
4. Trout Lake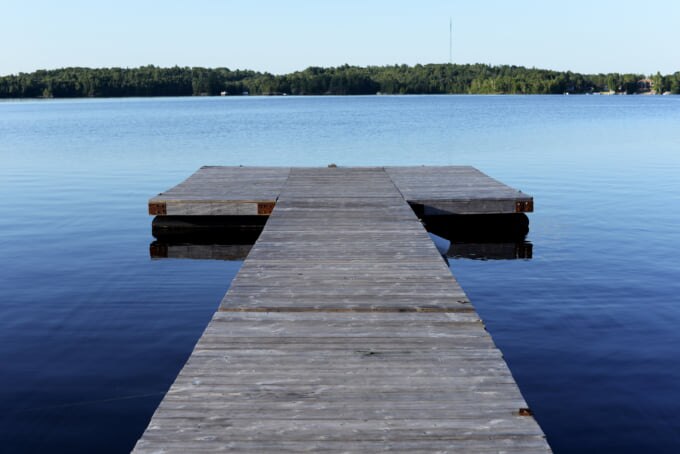 North Bay is all about loads of nature and fishing and boating and skiing and water skiing and camping and much more. The list is almost never-ending. So if you are outdoorsy types this is just the right spot for you. Lake Trout is a smaller version of Lake Nipissing but definitely ensure more fun in terms of camping around and catching fish with family and friends. You can experience the thrill of having fish at the end of the line when the lake is rightly called the Trout Lake.
Name:Trout Lake
Address:Ontario, Canada
Related Site:https://www.lakelubbers.com/trout-lake-2211/
5. Widdifield Forest Provincial Park
This is a forest in the real spirit of the term because there are no fancy services available in the area. All you can do is exploring, hiking, camping and hunting, and fishing. Doesn't that sound really primitive? Well that's the beauty of the place that has been kept intact by least possible interfering with nature. The place looks complete magical at the time of winter with deep snow sitting on everything. The soil is rich and fertile that grows yellow birch, sugar maple and eastern hemlock.
Name:Widdifield Forest Provincial Park
Address:North Bay, ON P1B 8G2, Canada
Related Site:https://www.ontarioparks.com/park/widdifieldforest
6. The Cove
This one of the quiet and calm beaches of the North Bay that is meant for relaxing in the natural surroundings. In case you fancy a swim the waters are perfectly safe for it. There are lifeguards as well on the spot so in case you have kids who wish to go for a swim you can let them without about the safety. Other activities are fishing as the beach is one of the coastlines of the Trout Lake. You must come here if it is peace that you seek and not too much noise and activity.
Name:The Cove
Address:Lakeside Dr, North Bay, ON P1A 4H3, Canada
Related Site:http://www.cityofnorthbay.ca/living/recreation/beaches/
7. Kinsmen Trail
A perfect holiday is a time well spent while exploring a new place. North Bay wins brownie-points for it has a lot offer in terms of natural settings like hiking, picnics, bird watching, boating, canoeing and lot more. Kinsmen Trail is another feather on the cap of North Bay when you get to interact with nature. This is great trail for walking, running or simply exploring the wonderful landscape of the place. The place is also partly accessible for those using the wheelchair. There is a waterfront, forest, grassy meadows and a lot more that you can walk along this trail.
Name:Kinsmen Trail
Address:Kinsmen Way, North Bay, ON P1B 8W7, Canada
Related Site:http://www.ontariotrails.on.ca/trails/view/kinsmen-trail
8. Callander Bay Heritage Museum and Alex Dufresne Gallery
This Museum and Gallery is very instrumental in terms of preserving a lot of history of the place. This was once the home of Dr. Allan Roy Dafoe. There are in all eight rooms in this building that house things related to the sisters and that of the Doctor. Other important things displayed in the gallery are those that talk about the shipping, logging and textile industry of the place. Added to this the gallery also hosts exhibitions by creative local talents. Alex Dufresne was himself a barber and collector of fine artifacts and was the one who was responsible for the setting up of the museum in 1981.
Name:Callander Bay Heritage Museum and Alex Dufresne Gallery
Address:107 Lansdowne St E, Callander, ON P0H 1H0, Canada
Related Site:http://www.mycallander.ca/museum
9. Pro-Cathedral of the Assumption
This is one of those places in North Bay that most loved and revered by the people of North Bay. Other than the imposing and impressive architecture of place it is the faith that people have in the church that drives them here. One is bound to feel tranquil and serene with the beautiful setting in which is scared monument lies. Apart from all this the regular teachings and preaching of the institution harbors all people during the tough times of their lives.
Name:Pro-Cathedral of the Assumption
Address:480 McIntyre St W, North Bay, ON P1B 2Z4, Canada
Related Site:http://procathedral.ca/
10. Lee Park
Photo by commons.wikimedia.org
This is a perfect fun spot that you must not miss out on when travelling with kids. It is located very much in the downtown and has a little slope within the park premises that becomes a fun thing with snow in winters. There are rides suitable for kids of all ages and when the snow gives way to walking trails it becomes a hot spot for runner and walkers. The place has basic amenities like water and restrooms. You could also choose a little private space for yourself and keep an eye at the kids while they enjoy their share of fun.
Name:Lee Park
Address:800 Memorial Dr, North Bay, ON P1A 1T6, Canada
◎ Closing
North Bay has a lot of fun, frolic, adventure and thrill of offer to both its residents as well as the tourists. Added to all this, it is the Northern hospitality that will make your trip a memorable one. North Bay is known for its friendliness and amiability which is reflected in its overall ambiance.