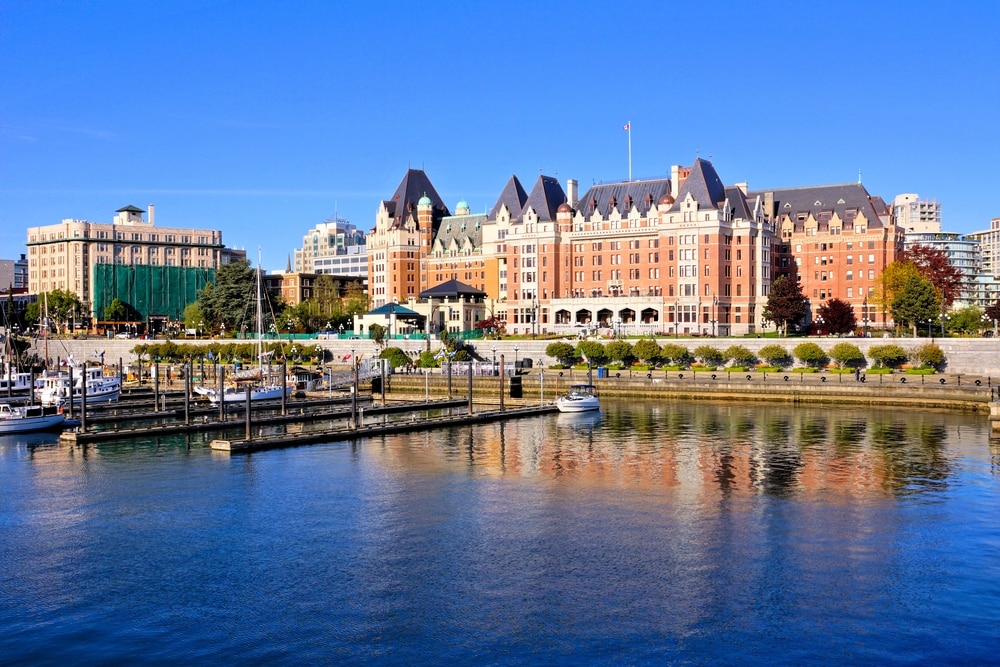 Photo by JeniFoto/shutterstock.com
Victoria : Canada's Garden City
Longing for some beauty and relaxation? Victoria is a great place to combine the soothing calmness and having fun. The city is the capital city of British Columbia in Canada. Victoria is located on the southern part of Vancouver island by Canada's Pacific Coast. The city was named after the Queen of the United Kingdom: Queen Victoria. This city was first settled by the British in 1814 and it has become one of the oldest cities in the Pacific northwest. Victoria is known as the The Garden City an is a very popular tourist destination. What should you visit in Victoria? Well definitely begin with these!
table of contents
[x] close
1. Butchart Gardens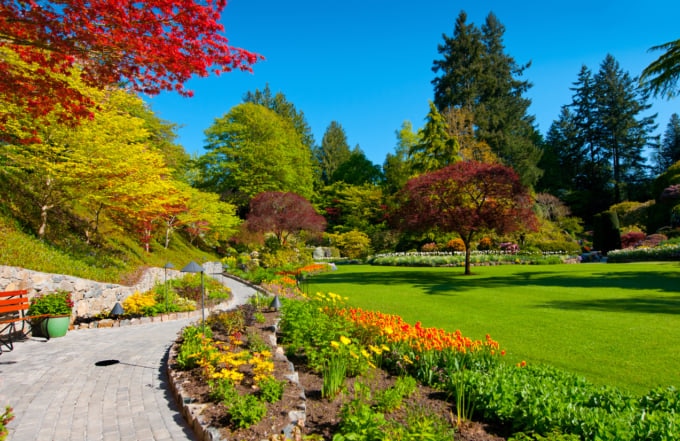 Located in Brentwood Bay the Butchart Garden is a very attractive location is Victoria. Attracting over one million tourists yearly the garden combines beauty, pleasure and relaxation. People can admire the beauty of the twenty two hectare area while walking among the colorful flowers and plants. The pleasure of walking will bring calmness in this quiet environment or you can enjoy the view sitting on a bench. The well known Butchart Gardens are botanical gardens which provide restaurants and occasional entertainment to visitors.
Name:Butchart Gardens  
Address:800 Benvenuto Ave, Brentwood Bay, BC V8M 1J8, Canada
Related Site:https://www.butchartgardens.com/
2. Royal British Columbia Museum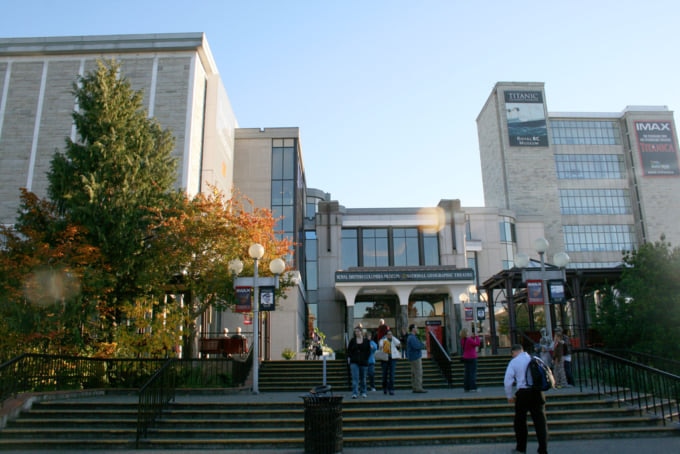 The Royal British Columbia Museum was founded in 1886 and is a multifunctional museum. Visitors can admire many collections and exhibitions in many areas. The museum aims to represent and teach about natural history as well as human history through their exhibitions. People won't find the lack of the British Columbia Provincial Archives either because the museum has it all. Visitors will be blown away by the natural wonders in the museum such as dinosaurs and many other mind blowing exhibitions. AN IMAX theater is featured in the museum for continuous fun!
Name:Royal British Columbia Museum  
Address:675 Belleville St, Victoria, BC V8W 9W2, Canada
Related SIte:https://www.royalbcmuseum.bc.ca/
3. Beacon Hill Park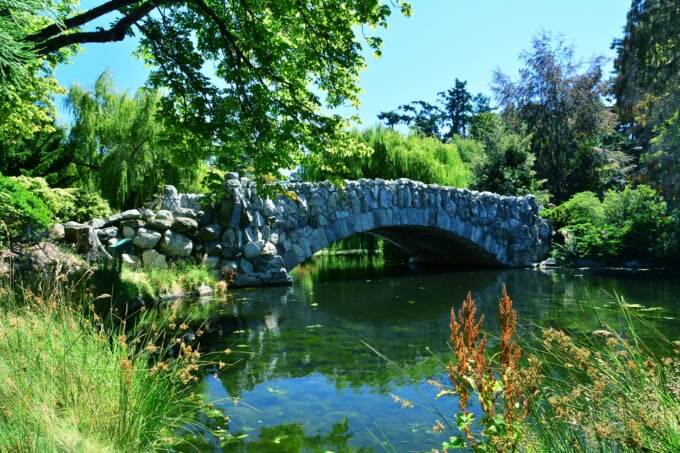 What a great way to spend your free day! The Beacon Hill Park is located along the shore of Juan de Fuca Strait and lays on a seventy five hectare territory giving enough space to everyone to spend the day as they wish. The park is a Victorian style park with many trees to walk among or play hide and seek. Gardens with beautiful landscapes are featured throughout the park where people can sit down in the grass and relax. You can run around the pond that is in the park or admire the peacocks that come across your way.
Name:Beacon Hill Park
Address:100 Cook St, Victoria, BC V8V, Canada
Related Site:http://www.beaconhillpark.com/
4. Craigdarroch Castle
Who said that only Europe has beautiful castles? Canada's castle in Victoria is just as enchanting as any European castle, if not more. The historic Victorian castle is a Scottish Baronial mansion which became a National Historical site. The landmark was built by Robert Dunsmuir in a Victorian style between the years of 1887 and 1890. People can tour this Victorian castle and can be taken back in time by the beautifully furnished rooms and through the history of the house.
Name:Craigdarroch Castle
Address:1050 Joan Crescent, Victoria, BC V8S 3L5, Canada
Related Site:https://thecastle.ca/
5. British Columbia Parliament Buildings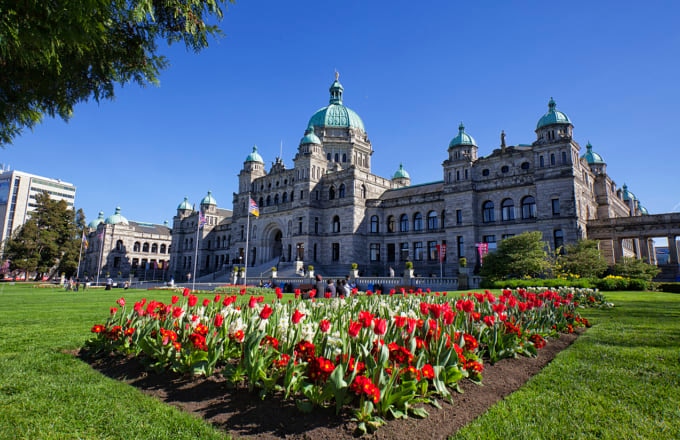 Home to the Legislative Assembly of British Columbia the British Columbia Parliament Building is a must see landmark while visiting Victoria. The building is especially famous for it's diverse architectural style featuring Renaissance Revival and Baroque Revival architectural styles with a little bit of Romanesque Revival architecture. The ornamented building attracts many tourists who can take part in guided tours and tour the beautiful building. During the tour visitors will obtain interesting informations and can admire artworks in the building.
Name:British Columbia Parliament Buildings  
Address:501 Belleville St, Victoria, BC V8V 2L8, Canada
Related Site:https://www.leg.bc.ca/
6. Victoria Bug Zoo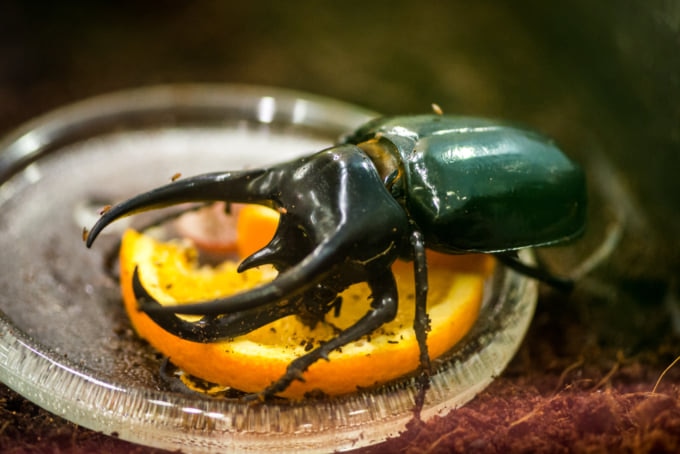 You have probably seen many zoos before but this one is not like the others. The outstanding Victoria Bug Zoo is a mini zoo made up by two rooms located right in downtown Victoria. In the family friendly zoo all of your group members will have a great time while looking at interesting collections of never seen bugs. The zoo showcases many live tropical insects that are from all over the world. After touring the Victoria Bug Zoo, since it is located in downtown, it is a great idea to walk around the beautiful center of Victoria and soak in the atmosphere.
Name:Victoria Bug Zoo
Address:631 Courtney St, Victoria, BC V8W, Canada
Related Site:http://www.victoriabugzoo.ca/
7. Miniature World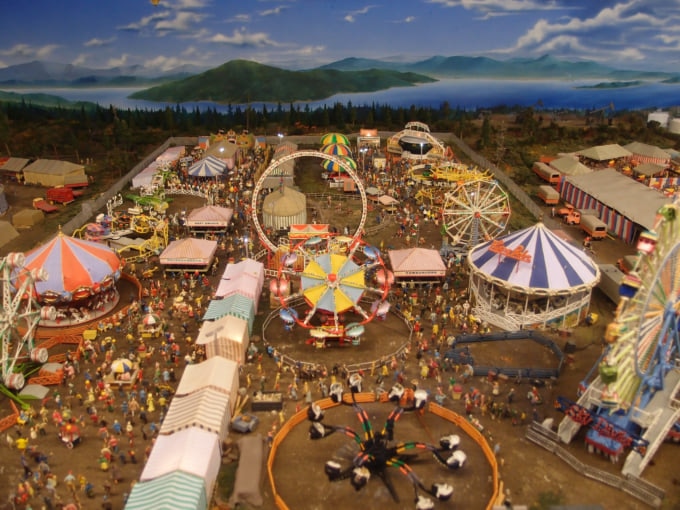 If you ever wondered how would it be to be a giant then here is your chance to be one. Visiting the miniature world will be a unique experience for every visitor. People will be amazed by the small worlds which represent multiple things, many among historical eras and events. In the jaw dropping Miniature World history comes alive right in front of the visitor's very eyes. The unbelievably realistic fictional words feature themed miniature dioramas that are incredible to watch.
Name:Miniature World  
Address:649 Humboldt St, Victoria, BC V8W 1A7, Canada
Related Site:https://miniatureworld.com/
8. Government House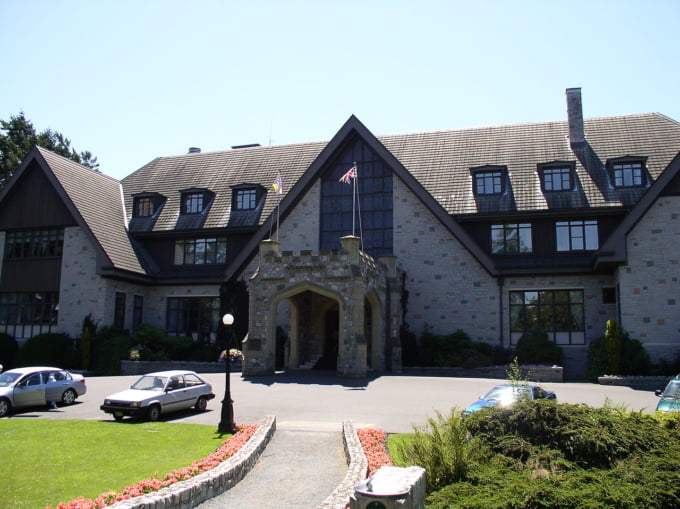 Photo by commons.wikimedia.org
Located right in the heart of Rockland, Victoria the Government House is a perfect destination to learn more about Victoria and even Canada. The ceremonial home of the British Columbians receives interested tourists for tours. Visitors will catch a glimpse into the role of the Lieutenant Governor and will obtain a better understanding of the historic site of the government house. The thirty six acre estate and the house was founded in 1865 and is still serving as the official residence of the Lieutenant Governor.
Name:Government House
Address:1401 Rockland Ave, Victoria, BC V8S 1V9, Canada
Related Site:http://ltgov.bc.ca/
9. Fisherman's Wharf Park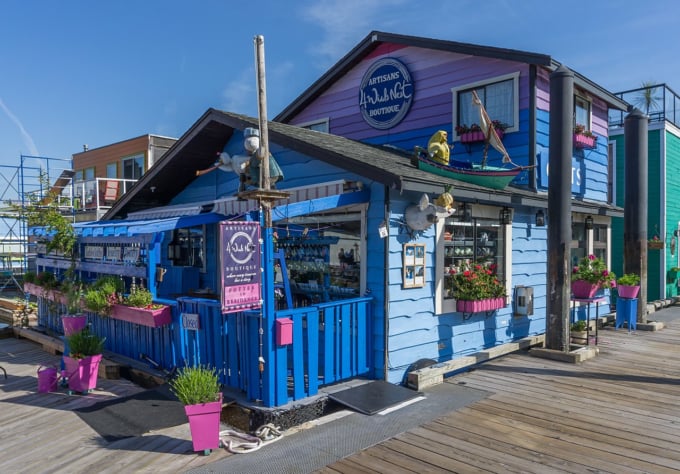 Photo by commons.wikimedia.org
A wharf is a great place to see the sun set or rise but it is also perfect to spend the day while having fun in the sun. The Fisherman's Wharf in Victoria provides many opportunities to see into marine life or a fisherman's life. Walking along the wharf visitors will see seals hanging out in the water and they can witness other interesting marine life events while staying at the pier. The floating wharf features many kiosks to wonder into and has many shops for shopping and of course delicious food to choose from.
Name:Fisherman's Wharf Park
Address:12 Erie St, Victoria, BC V8V 4X5, Canada
Related Site:http://fishermanswharfvictoria.com/
10. Emily Carr House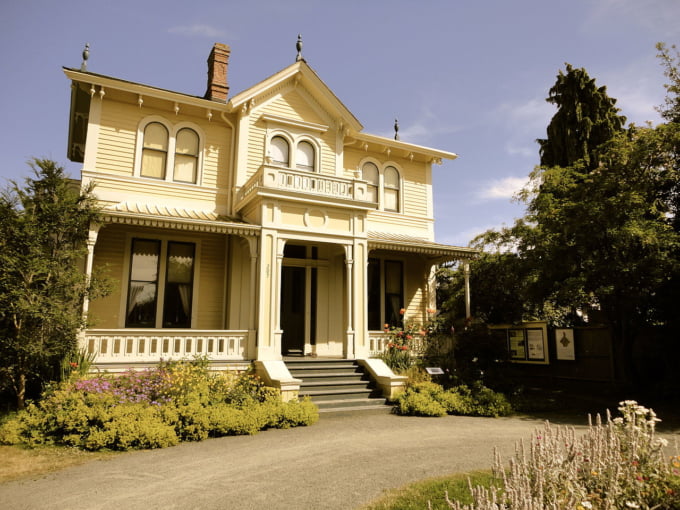 Photo by commons.wikimedia.org
A famous spot to visit in the city of Victoria is a well known person's house. The house that is a museum today used to be the house of a popular Canadian painter Emily Carr. Visitors will see where the painter spent her days as a child and will catch a glimpse into her life through touring the house. The Emily Carr House became a National Historic Site honoring the painter and her artwork. During the tour visitors will see art exhibitions and how the house influenced the painter's work. The beautiful garden can be toured as well after seeing the house.
Name:Emily Carr House
Address:207 Government St, Victoria, BC V8V 2K8, Canada
Related Site:https://www.emilycarr.com/
◎ Closing
These are just a few locations that are worth a visit in Victoria, however there are thousands and thousands more to see and experience in this area. Victoria has became a very popular spot for any trip or any occasion and that is because of the beauty and the variety of things that can be seen and done. It is especially full of beautiful architectures and very interesting building and many gardens of parks to choose from. Canada excels in food too and it can all be eaten in Victoria. This vacation spot is definitely a unique place where everyone will enjoy themselves.