Guatemala City : City with a Great Past and Glorious Present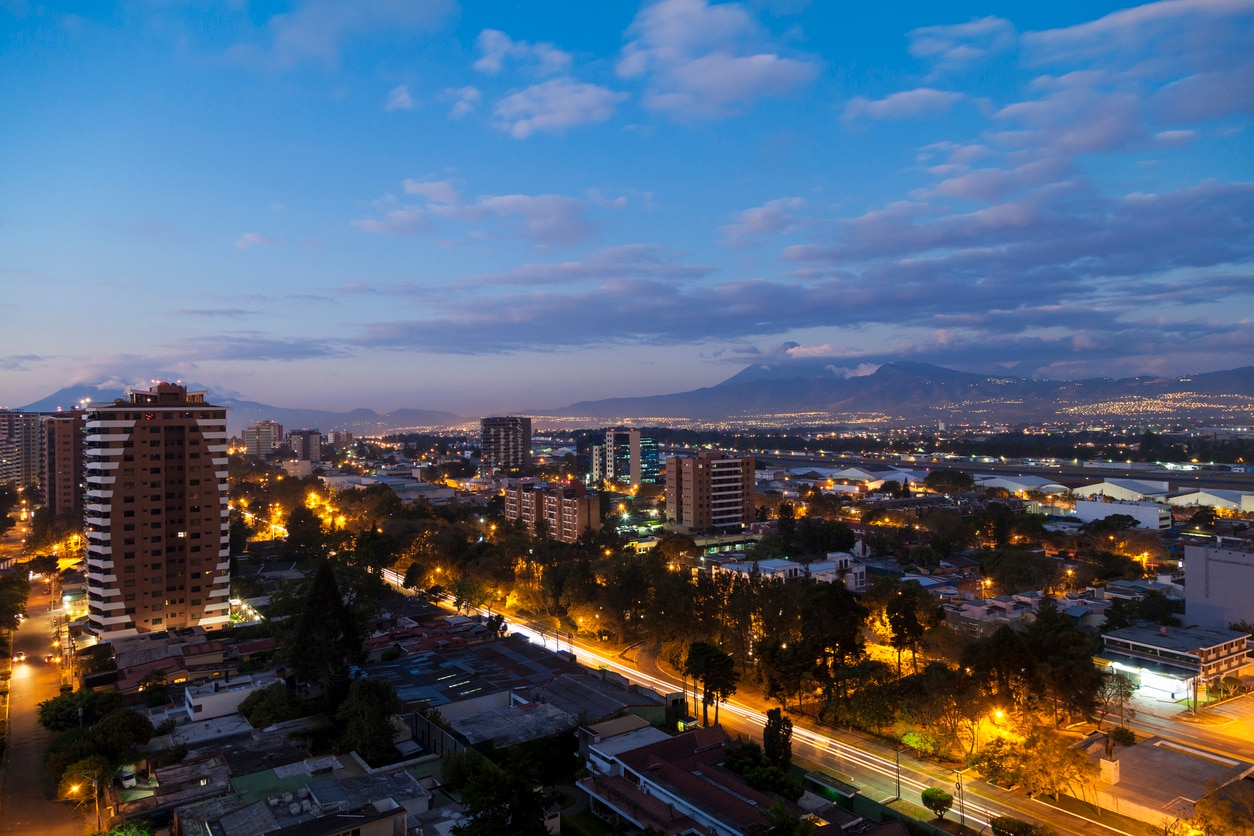 Whatever it is that incites you to take up a holiday, be it food, history, sightseeing, climate, culture, exploration, Guatemala City has it all set for you on a platter. The place takes pride in it Mayan History and then there is food that will take you to a gastronomic paradise. Here is the list of 10 places that one must visit when in Guatemala City:
[x] close
Guatemala City : City with a Great Past and Glorious Present:table of contents
1. National Palace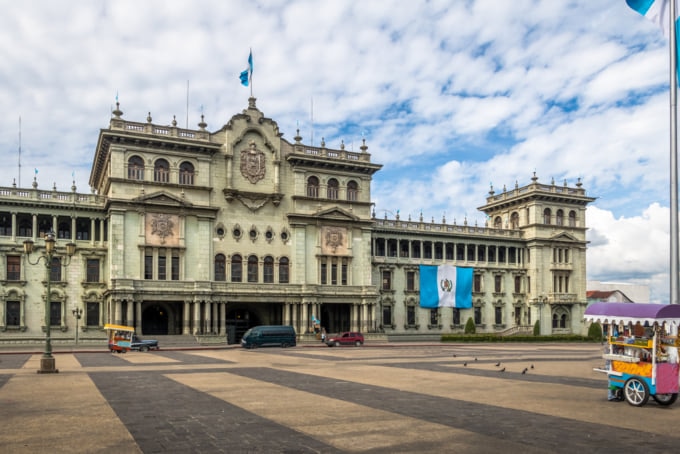 Photo by Diego Grandi/shutterstock.com
There is no better to start exploring the place than to have a look at its history. It gives an idea of what the place has been like in the past because that definitely influences the present day culture and thought-process of the place and its people. You ought to start your visit to Guatemala City with the National Palace, which is a great architectural and historical marvel. It was earlier known as Palacio Nacional or the National Palace and today it is the seat of the Government. It was opened in the year 1943 when the dictatorship of the then President Jorge Ubico.
Name:National Palace
Address:6A Calle, Ciudad de Guatemala, Guatemala
Related Site:http://www.guatemalaontheweb.com/places-to-go/guatemala-city/museums-in-guatemala-city/nationals-palace/
2. La Aurora Zoo
This is well kept zoo that would be a pleasant trip for the family. The collection of animals here is quite vast and varied. There are species that are native to Asia, Africa and Central America. A section of the zoo has been dedicated to animals especially from the Guatemalan forests. In fact it would be interesting to know that the Guatemalans have a special spot for the Jaguars and even consider them to be the Gods. The Zoo is fast developing and soon enough they are even planning to have Penguins on its premises. Lip-smacking food is easily available at affordable rates within the zoo.
Name:La Aurora Zoo
Address:Finca La Aurora, 5A Calle, Guatemala 01013, Guatemala
Related Site:http://www.aurorazoo.org.gt/
3. Instituo de Recreacion de Los Trabajadores
Fun is never-ending here at his upbeat amusement park that you enjoy in Guatemala City. There are fun rides, loads of excitement, thrill and numerous activities to indulge in here. The Park was inaugurated in 1976 and since then it has been the hotspot of the locals as well as the tourists who love to come here and have a great time. Apart from rides, there is music, theatre, café, souvenirs shops and lots more. There a few rides that would give you an adrenaline rush but it is pure fun and loads of memories to make.
Name:Instituo de Recreacion de Los Trabajadores
Address:Guatemala City, Guatemala
Related Site:http://irtra.org.gt/parques/?parque=petapa
4. Museo Popol Vuh
This Museum houses one of the largest collection of Mayan in the world. This is a private and non-profit set up that works by its own funds and external donations. It is famous for its pre-Columbian art and also the colonial art that represents the Mayan Culture. There is a vast collection of stone and sculptures from the Preclassic period and also the ones that have been brought in from the coast and the nearby highland regions. The star attractions are the ceramic vases and bowls that have been preserved from the Mayan times.
Name:Museo Popol Vuh
Address:Universidad Francisco Marroquín, 6A Calle, Guatemala
Related Site:http://popolvuh.ufm.edu/index.php/P%C3%A1gina_Principal
5. Mercado Central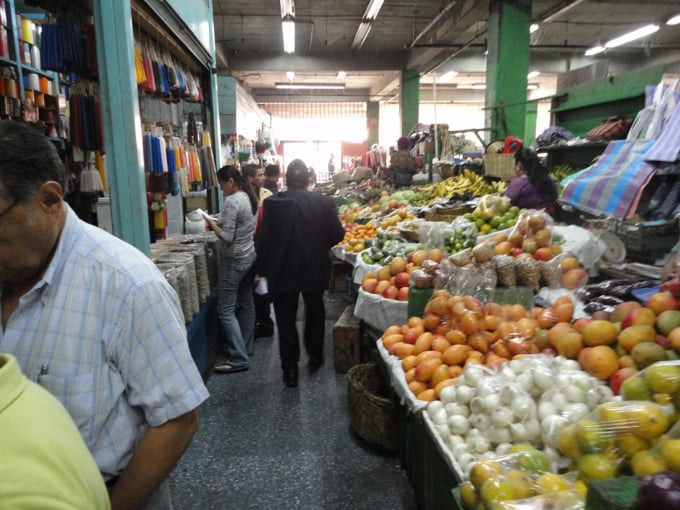 This is the place that mostly flocked by locals and tourists alike. In fact one can say that this is the place to experience real Guatemala City and the very spirit of it. This is lively and a vibrant place that will ensure that you will have your bags full when you leave it. It has everything, right from the fresh produce from the farms, to great Guatemalan food, to casual clothing, locals craft and handicrafts. You can simply not miss checking out the place when you are in Guatemala and do not blame us if you come back for excess baggage that you will have to carry all the way back home!
Name:Mercado Central
Address:8 Calle, Guatemala
Related Site:http://www.mercadosdeguatemala.com/
6. Museo Miraflores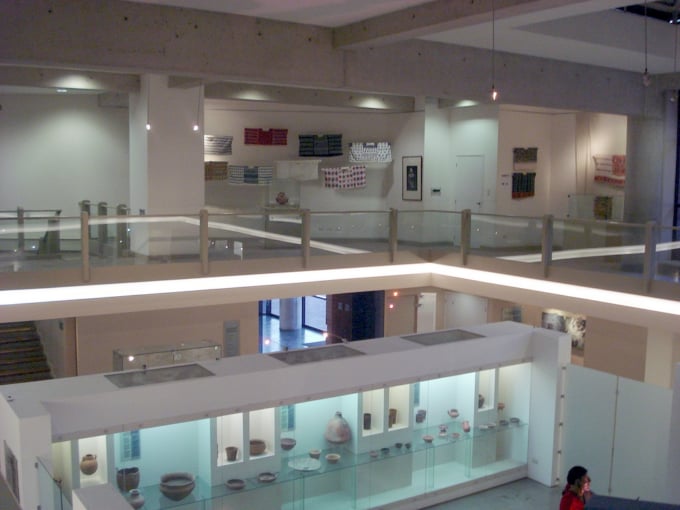 Photo by commons.wikimedia.org
There is lots of history that the place has to share with those to choose to know more about it. The facts and archaeological findings that are displayed give a lot of insight into the development of the Mayan Civilization and the way it is perceived today. Extensive research has gone into the study of the excavations from various parts of the valley and that has helped a great deal in understanding the lives, ethnic beliefs and various cultural aspects of the people who lived in those times. Today the place is buzzing with loads of activity that adds to the charm of the place.
Name:Museo Miraflores
Address:7 Calle 21-55, Ciudad de Guatemala 01011, Guatemala
Related Site:http://www.museomiraflores.org.gt/#1
7. Jardin Botanico
An absolute delight for any plant and garden lover, this place is doing its own honest bit about creating awareness about the environment and how plants and insects play their indispensable role in it. This is a botanical garden alright! But that does not mean that you just walk in here and look around and walk around. The place is worth going if it is active learning that you are really interested in. Other than talking about plants, the place also holds culinary contests, workshops for children to sensitize them toward the nature that they are surrounded with.
Name:Jardin Botanico
Address:Avenida La Reforma, 0-63, Guatemala 01000, Guatemala
Related Site:http://c3.usac.edu.gt/jardinbotanico.usac.edu.gt/public_html/
8. The Children's Museum of Guatemala
There is so much for kids to learn, explore, participate and enjoy here at the Children's Museum of Guatemala. There is so much stress on simulated learning and exploration that it is a sheer delight to see the kids so engrossed in their surroundings. Hand-on and personal attention is given to kids which is what makes them so engrossed in what they see around. They learn about the simple but important phenomenon like earthquakes, electricity and environment. There is even a grocery store here that sell all farm products and it is the kids who get to do the shopping after learning about barn animals. Very innovative indeed!
Name:The Children's Museum of Guatemala
Address:5a. Calle 10-00, Guatemala 01009, Guatemala
Related Site:https://travelexperta.com/2014/12/kids-museum-museo-de-los-ninos-guatemala-city-guatemala.html
9. Casa Mima
Have you ever wondered what it would be like if you just walk into the era gone by and see for yourself how the people in those times lived? Most of what we know about those places are just folktales about those kinds of sprawling houses and the exotic lives that the owners of such houses. But now you can simply step into such a house that has kept alive such lifestyles of the people from the 18th and 19th century. From tableware to linen to kitchens to exotic baths all has been preserved in the same old fashion for the present and future generation to remember and cherish.
Name:Casa Mima
Address:Guatemala City, Guatemala
Related Site:http://www.casamima.org/
10. Guatemala City Railway Museum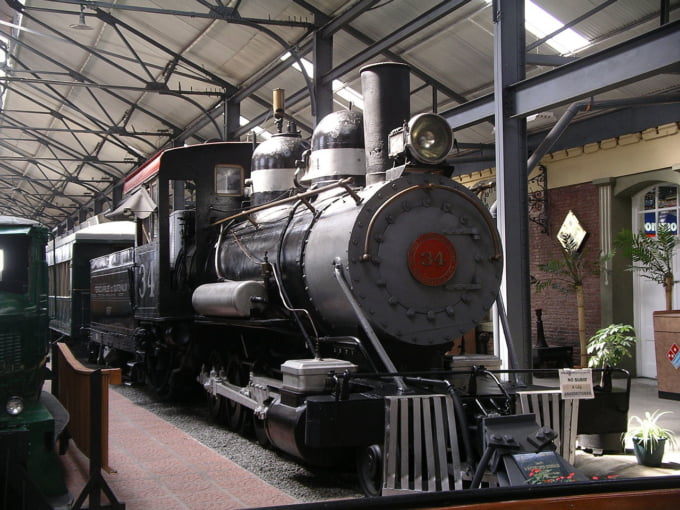 Photo by commons.wikimedia.org
Railroads are a very prominent and milestone development as far as the industrial development of that particular place is concerned. It tells a lot about the progress of the place and that same holds true for Guatemala City as well. The need to have a museum for the railway was felt in Guatemala during the period when the slack in its development was felt. With the coming of the industrial revolution when major changes were made in this field then the need was felt to preserve the iconic pieces that would mark the beginning of this important aspect of civilization here.
Name:Guatemala City Railway Museum
Address:9A Avenida 18-03, Ciudad de Guatemala, Guatemala
Related Site:http://www.museofegua.com/
◎ Closing
With such a mix of places for exploration, Guatemala City no doubt comes as a complete package for attracting tourists from all over the world. Its great and eventful history and glorious Mayan past is something that would appeal all. With amusement parks, zoos and museums for kids, even the younger lot will be kept well occupied and at the same time learn a great deal about this place.