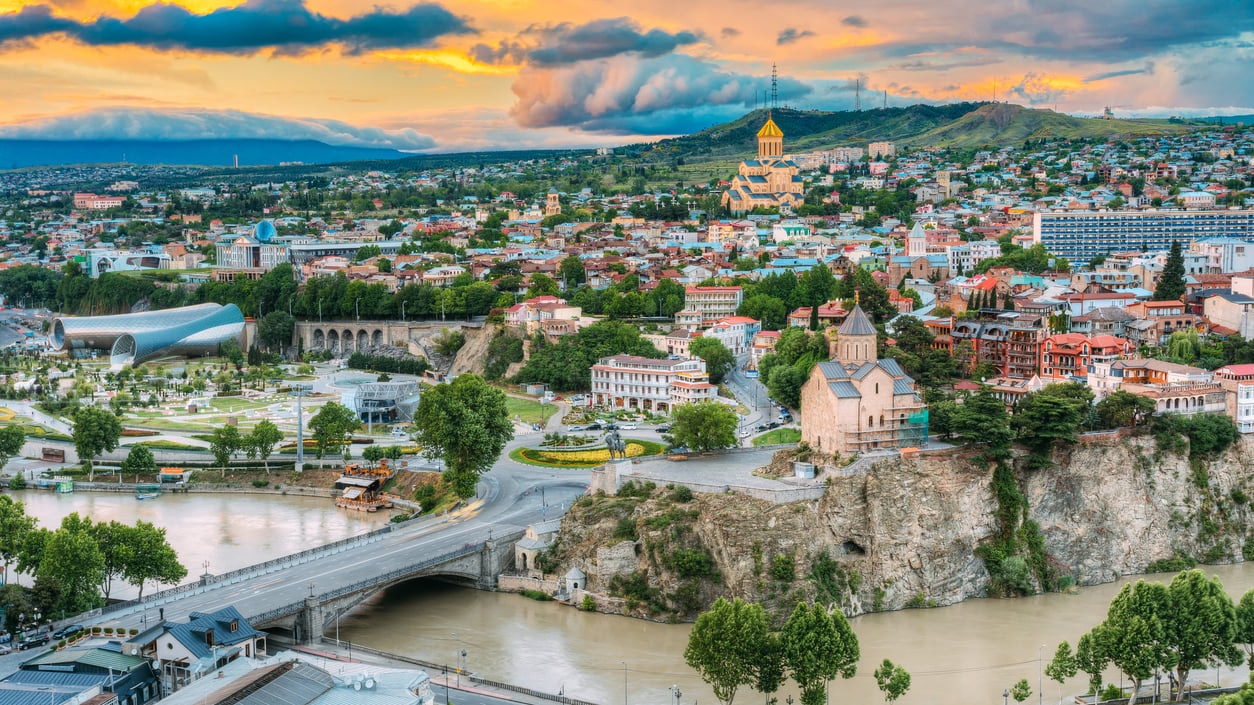 10 Things to Do in Georgia's Beautiful City of Tbilisi
Tbilisi is the capital of the stunning country of Georgia and is known for its wealth of incredible architectural sites and rustic atmosphere. The cobbled streets in the old town, its fascinating history and the ornate churches make it one of the most beautiful cities in Europe. The city itself is sat in a picturesque location inside a river valley surrounded by greenery and nature. Alongside its historic buildings you'll find a recent modern and contemporary influence and quaint cafes all over the town making it the perfect weekend getaway. Here are the top 10 things to do when visiting the city of Tbilisi:
table of contents
[x] close
10 Things to Do in Georgia's Beautiful City of Tbilisi
1. Jvari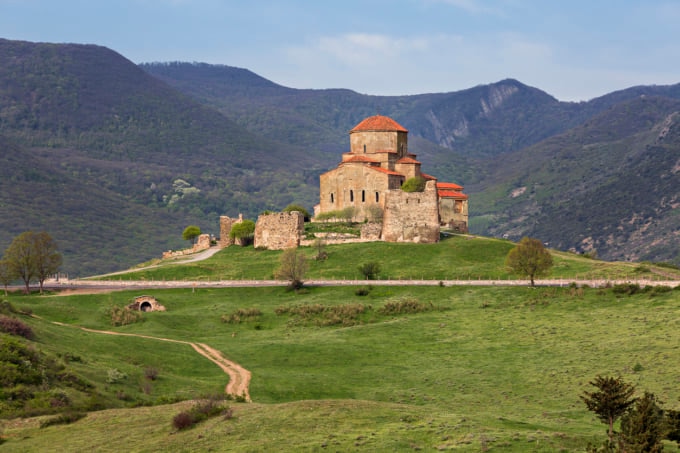 A beautiful monastery perched on the top of a dramatic hill, this UNESCO heritage site dates back as far as the 6th century. An important Georgian Orthodox monastery, it's one of the most significant historical structures in the country and stands at the confluence of the Mtkvari and Aragvi rivers overlooking the historic Kingdom of Iberia. Around the building you'll find a beautiful domed tetraconch along with a four-apse church. Many of the sculptures here are influenced by Hellenistic and Sasanian design decorating its facade.
Name:Jvari
Address:Jvari Monastery of Mtskheta, Tbilisi, Georgia
Related Site:https://georgiaabout.com/2014/05/15/jvari-monastery/
2. Svetitskhoveli Cathedral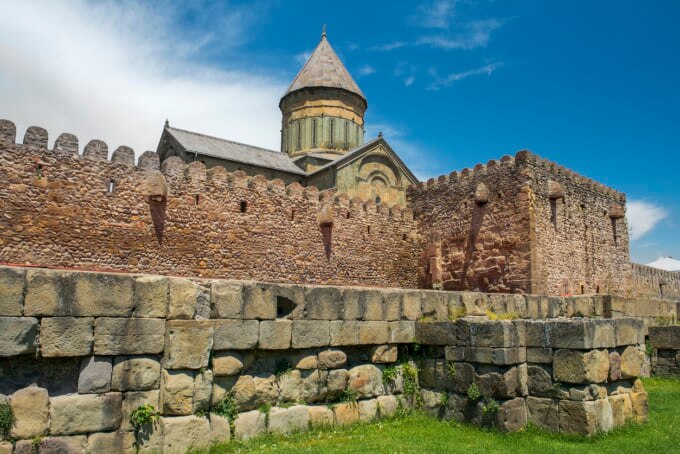 The Georgian Orthodox cathedral is an exquisite and ornate structure dating back to the 11th century. The church is adorned with beautiful stones both inside and outside with colorful pillars and gorgeous frescoes. It's situated at the confluence of Aragvi and Mtkvari Rivers and the cathedral was built by Arsukidze. A highly symbolic church, Svetitskhoveli is based off Jerusalem's Chapel of Holy Sepulchre.
Name:Svetitskhoveli Cathedral
Address:Narekvavi-Mtskheta-Railway Station, Mtskheta, Tbilisi, Georgia
Related Site:https://georgiaabout.com/2012/08/08/about-sights-svetitskhoveli-the-life-giving-pillar-cathedral/
3. Anchiskhati Basilica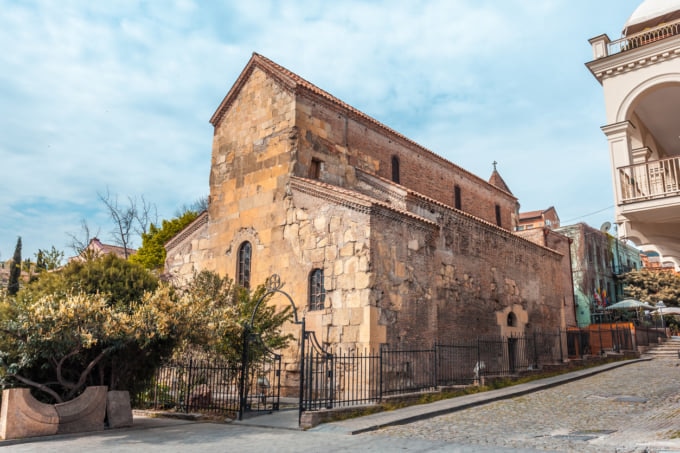 The church is the oldest surviving church in Tbilisi and is a Georgian Orthodox church that was established in the 6th century. The church was built by King Gorgasali's son Dachi and has survived the wrath of time, still looking just as beautiful. The three nave basilica shows weathered frescoes and walls of big stone blocks. The three-span basilica is divided by two abutments that forms the horseshoe shaped conches, it was initially constructed with yellow tuff stone and later restored with brick.
Name:Anchiskhati Basilica
Address:11 Loane Shavteli, Tbilisi, Georgia
Related Site:https://www.inyourpocket.com/tbilisi/Anchiskhati-Basilica_112667v
4. Georgian National Museum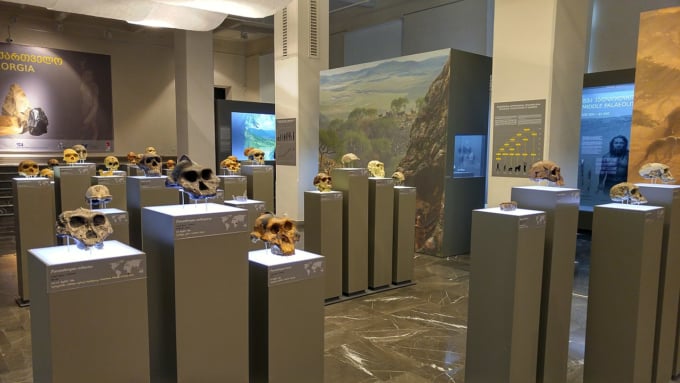 Photo by commons.wikimedia.org
The Georgian National Museum was established in the year 2004 and is dedicated towards preserving the rich culture and heritage of the country. It's one of the most significant places to visit with lots of information about the history and heritage. The 3-story building represents classic Georgian architectural style and has a total of 13 museums unified there. It has a large collection from a wide period of time and epochs along with samples from Caucasian national culture and the Bronze Age.
Name:Georgian National Museum
Address:3/10 Shota Rustaveli Ave, Tbilisi 0105, Georgia
Related Site:http://museum.ge/?lang_id=ENG
5. Metekhi Cathedral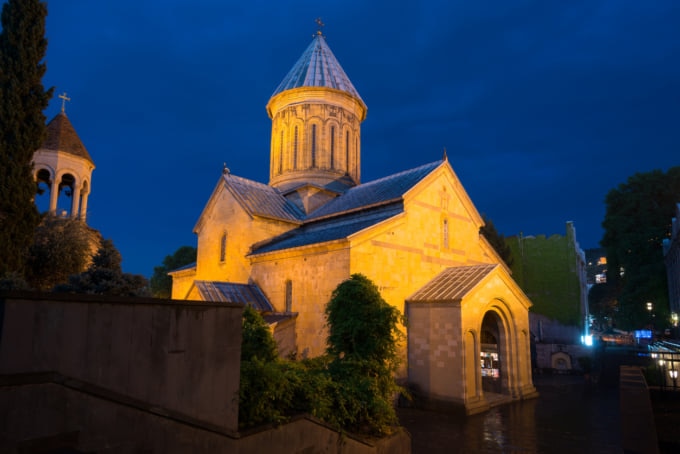 The Metekhi Cathedral reflects the elegance of Georgian architecture, located on the left bank of the River Mtkvari. It's perched on a cliff plateau, built by Vakhtang Gorgasali to resemble the Virgin Mary's tomb in Gethsemane Garden, Jerusalem. There are a lot of historical facts associated with the church that makes it prominent and significant as an architectural structure. It has a dome that was built in the 17th century and has been renovated many types post attacks.
Name:Metekhi Cathedral
Address:Metekhi St, Tbilisi, Georgia
Related Site:http://www.georgianholidays.com/sights/churches-in-tbilisi/metechi-church
6. Holy Trinity Cathedral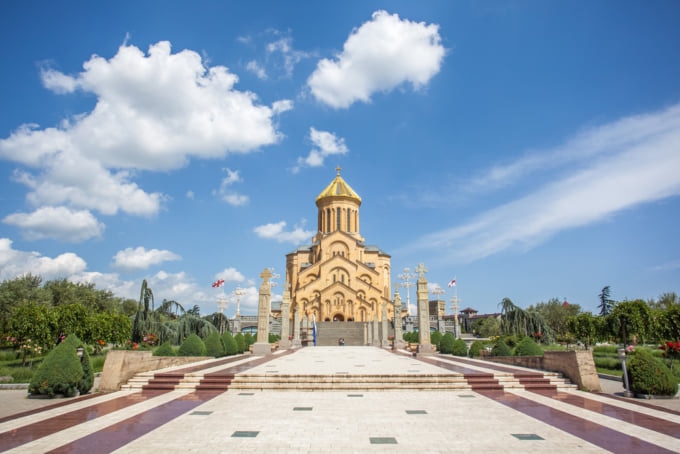 Photo by k_samurkas/shutterstock.com
The Holy Trinity Cathedral is one of the Georgian Orthodox churches that was constructed between 1995 and 2004 and currently is the third tallest Eastern Orthodox cathedral. It's also known as Sameba Cathedral owing to its architectural style and is perched on the Elia Hill lying on the left bank of the Kura River. It shows the brilliance of Georgian style architecture that has a cruciform plan, a prominent dome surrounded by tall gilded gold crosses.
Name:Holy Trinity Cathedral
Address:Tbilisi St., Tbilisi Cathedral, Georgia
Related Site:https://www.reinisfischer.com/sameba-holy-trinity-cathedral-tbilisi
7. Narikala Fortress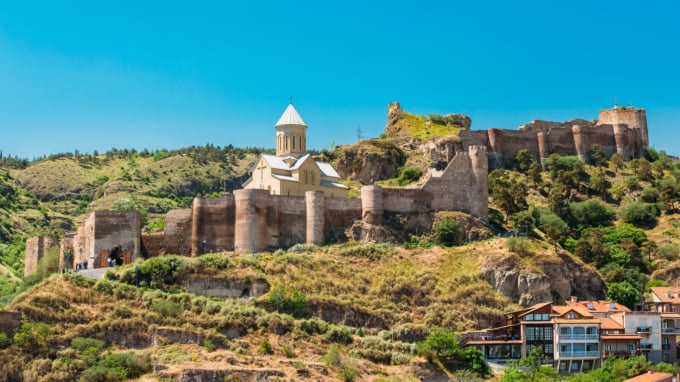 The Narikala Fortress is an ancient citadel overlooking the city on a hill and is divided into two walled sections beautifully divided by Sulfur baths and botanical gardens. The fort dates back to 4th century and owing to its stunning architecture, has since gained fame. Some part of the fort was damaged in 16th and 17th century and also in the earthquake of 1827. You'll also get breathtaking views over the city from several viewpoints.
Name:Narikala Fortress
Address:Narikala Hill, Tbilisi, Georgia
Related Site:https://georgiaabout.com/2012/06/28/about-sights-narikala-fortress/
8. Tbilisi Funicular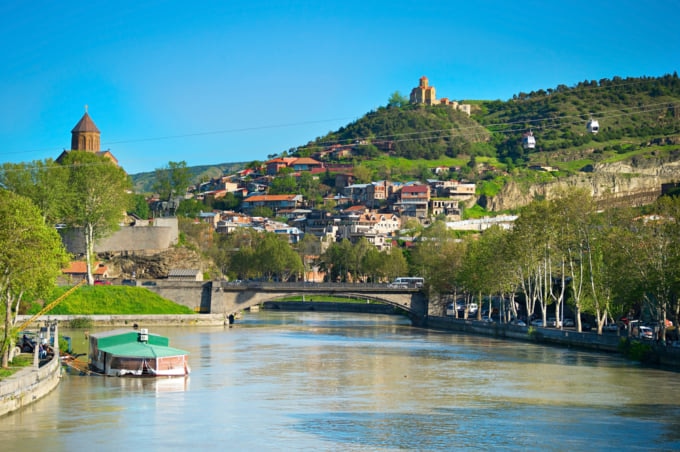 Photo by joyfull/shutterstock.com
One of the most entertaining activities to participate in while in Tbilisi is traveling up the incredible funicular. The ride up to Mt. Mtatsminda and the view from top is simply breathtaking, offering panoramic views all across the city. It's a great way to reach the beautiful Mtasminda Park located on the hill there and you'll find a number of amazing cafes and restaurants perfect for relaxing and chilling with friends there.
Name:Tbilisi Funicular
Address:Daniel Chonqadze St, Across Vilnius Square, Tbilisi, Georgia
Related Site:https://www.inyourpocket.com/tbilisi/Funicular_112654v
9. Tbilisi Open Air Museum Ethnography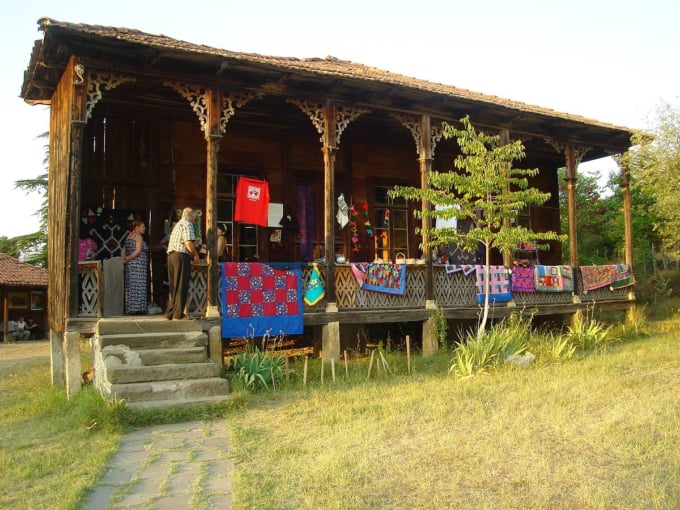 The open air museum showcases the beautiful folk architecture and a wide range of exquisite traditional craft-work from various parts across Georgia. The museum was founded by Georgian Ethnographer Giorgi Chitaia in 1966. It's a historical village that is spread across a sprawling area of around eleven different zones. There are around 70 buildings that house more than 8000 items.
Name:Tbilisi Open Air Museum Ethnography
Address:A1, Tortile Road, 0162, Tbilisi, Georgia
Related Site:http://museum.ge/index.php?lang_id=ENG&sec_id=46
Conclusion
Tbilisi is a medieval city with a unique and beautiful charm that you'll quickly discover while walking the quaint cobbled streets and narrow alleys. The city features gorgeous architecture at every turn with its stunning baroque churches and old stone houses. Although the beauty of the city is unmatched in the region, it's highly underrated, often missing from travelers lists visiting Eastern Europe.