5 Underrated African Destinations You Need to Add to Your Bucket List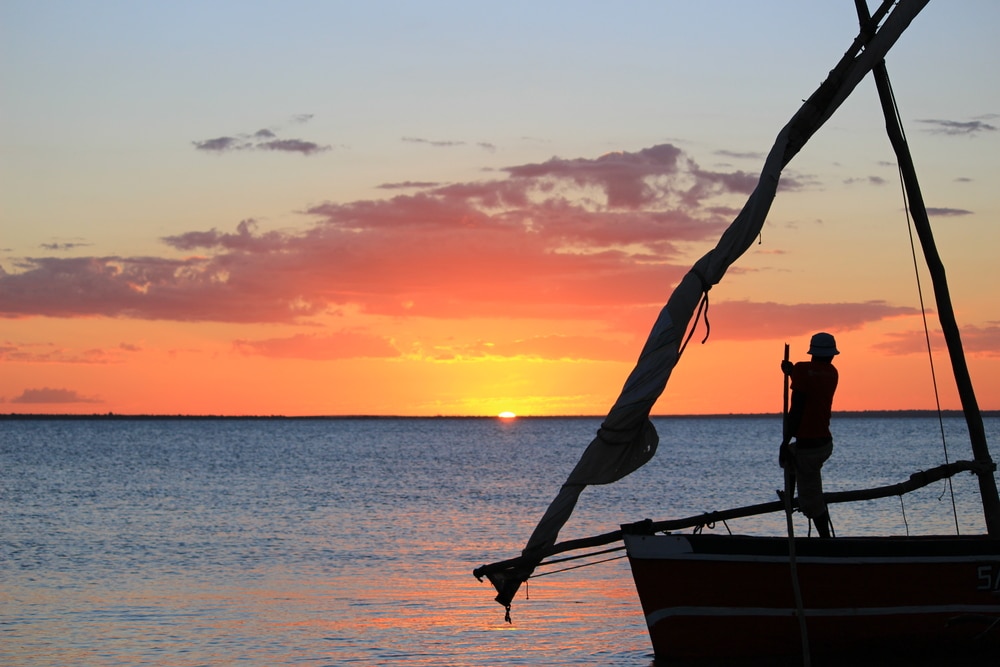 Photo by Carlos A Antunes/Shutterstock
Most tourists visiting Africa tend to flock towards either Kenya, Egypt, South Africa, Botswana or Morocco, but this massive continent has so many other spectacular destinations that will take you to a whole new level of adventure and discovery. From the world's largest waterfall in Zimbabwe to the untouched golden sand beaches of Mozambique, here are five places in Africa to explore before the inevitable masses of tourists get there.
[x] close
5 Underrated African Destinations You Need to Add to Your Bucket List:table of contents
Uganda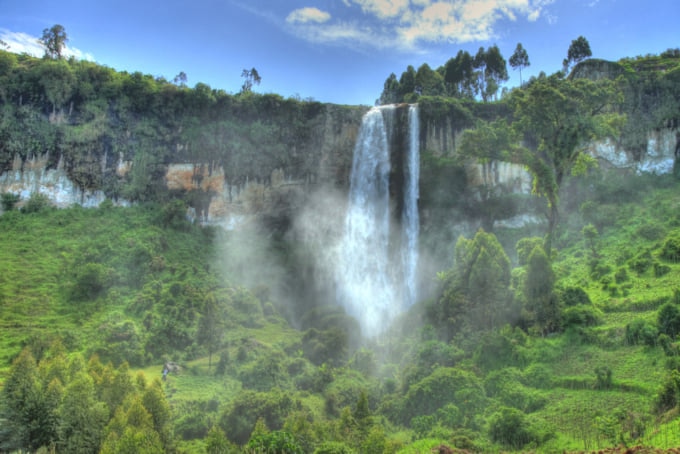 Photo by Sam Dcruz/Shutterstock
Several of the most famous explorers of the late 19th and early 20th century were so moved by the beauty and diversity found in Uganda, that they took to referring to it as 'the Pearl of Africa'. However, it was Winston Churchill who truly popularized the phrase which is still used to describe this magnificent country today. Home to dense, green forests, vast, sun-drenched savannas, majestic waterfalls and glimmering lakes, Uganda is the perfect location to experience the raw, untouched beauty of Africa's unique nature.

Highlights include wildlife viewing as you cruise along the river Nile and game drives through one of the ten national parks found in the country. Along with exploring the exceptionally scenic Rwenzori mountains - a world heritage site replete with breathtaking waterfalls, glaciers, rivers and exotic flora and the opportunity to track mountain gorillas in the Bwindi Impenetrable Forest National Park. An activity which helps support these endangered mammals which can only be found in Uganda, Rwanda and the Democratic Republic of Congo.
Ethiopia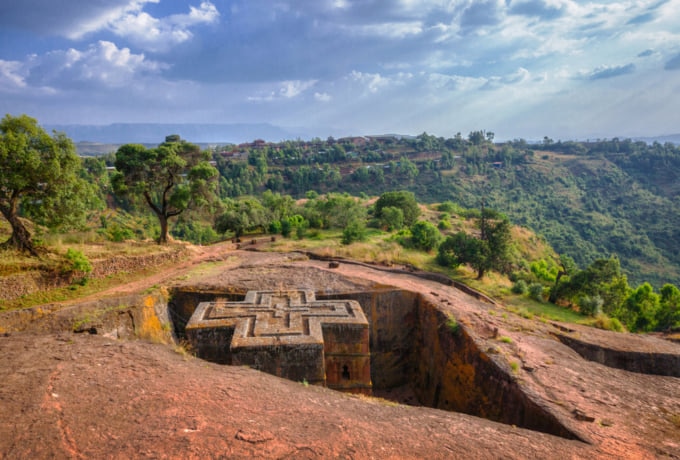 Photo by Yury Birukov/Shutterstock
The only country in Africa to have never been colonized, Ethiopia is one of the most historically and culturally-fascinating places you can visit in Africa. Here you can visit the holy town of Lalibela, home to 11 absolutely incredible churches intricately carved out of a single rock sometime in the 13th century. If you're of a particularly adventurous nature, perhaps a visit to one of the hottest and lowest places on earth, the danakil depression - also known as the gateway to hell, with its surreal and alien-like landscape will be well worth your time.

Ethiopia is also a wonderful destination for coffee lovers. Here you can take things a step further by attending a traditional coffee ceremony right in the birthplace of coffee and coffee culture. After you're done sipping all that good coffee, perhaps consider a little trek through the Semien Mountains. A great way to experience nature in a world heritage site, where if you're lucky enough, you just might catch a glimpse of some incredibly rare and amazing species of wildlife such as the Abyssinian wolf and the walia ibex.
Mozambique
Photo by BueOrange Studio/Shutterstock
Named by the Portuguese who colonized it in the early 16th century, this splendid African country offers plenty of opportunities to experience the unspoiled beauty of nature. With a 2470 km coastline that runs along the warm, inviting waters of the Indian ocean, there is no shortage of unforgettable seaside experiences to be had here. Whether it's swimming with wild dolphins at Ponta do Ouro, snorkeling in the warm, turquoise waters of the Quirimbas Archipelago, unbelievable diving experiences in the pristine waters of the Bazaruto Archipelago, or simply island hopping from one uninhabited island paradise to the next.

However, Mozambique is so much more than just a beautiful beach destination, here you can also explore 16th century colonial forts, chapels and other architectural marvels found in the old capital of Portuguese East Africa (now a UNESCO World Heritage Site) - the crescent shaped Ilha de Mocambique. Or perhaps spend a few days viewing African game in one of the countries 12 national parks or reserves.
Madagascar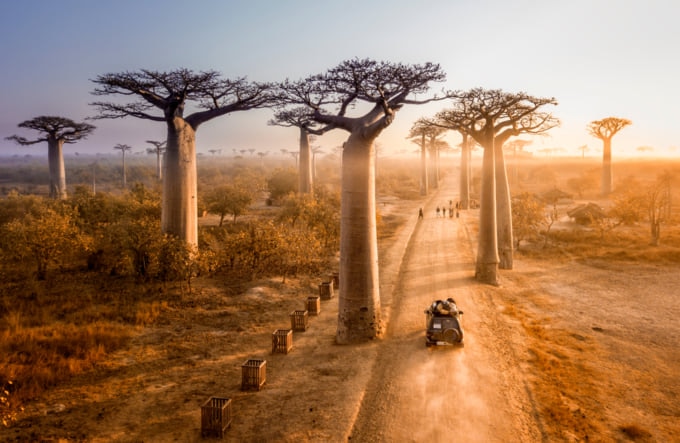 Despite its unique abundance of mesmerizing and unique flora, fauna and natural sites, and a globally popular Dreamworks Animation named after it, this incredible island country still sees a surprisingly few number of tourists. All the more reason why you should make it your next African destination. From capturing travel magazine worthy scenery shots in the Avenue of Baobabs located in the western lying Menabe region, to watching lemurs in the Ranomafana national park, or swimming with whale sharks at Nosy Be - 'the Island of Perfumes', there is plenty to do here for lovers of nature. Whether it be on land, by the sea or beneath the water, Madagascar has it covered.
Zimbabwe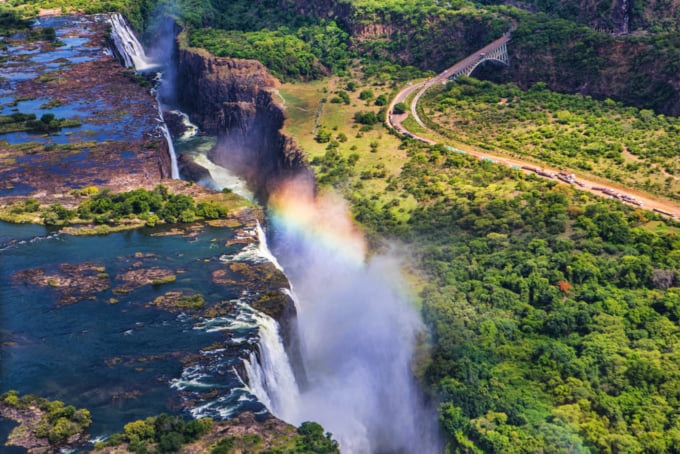 Photo by Eva Mont/Shutterstock
Often described as 'the biggest curtain of falling water in the world', Victoria Falls just might be the ultimate experience for anyone visiting this southern African country. Whether viewed from the sky, standing right on the edge, or while bungee jumping down, the sheer magnitude, beauty and strength of these falls will leave you nothing short of electrified. Located not too far from the Victoria Falls is another Zimbabwean highlight, the Hwange National Park. Home to one of the largest herds of elephants in the whole of Africa and richer in wildlife than any other park in the country, a game drive through this park guarantees lots of exciting and unforgettable wildlife sightings.

Zimbabwe is also a great destination if you're looking to fill your time with more low-key activities. Perhaps the most notable is a visit to see the ancient structures of the Great Zimbabwe Ruins. These impressive architectural feats are sure to leave a lasting impression, and make your stay in Zimbabwe all the more memorable.
Conclusion
With its diversity of cultures and landscapes, and a massive surface area, second only to Asia, there is so much to see and explore on the continent of Africa. However, for a truly authentic and memorable experience, perhaps it's best to get off the beaten track and consider a trip to some of the less explored places abundant here, in the very birthplace of humanity.