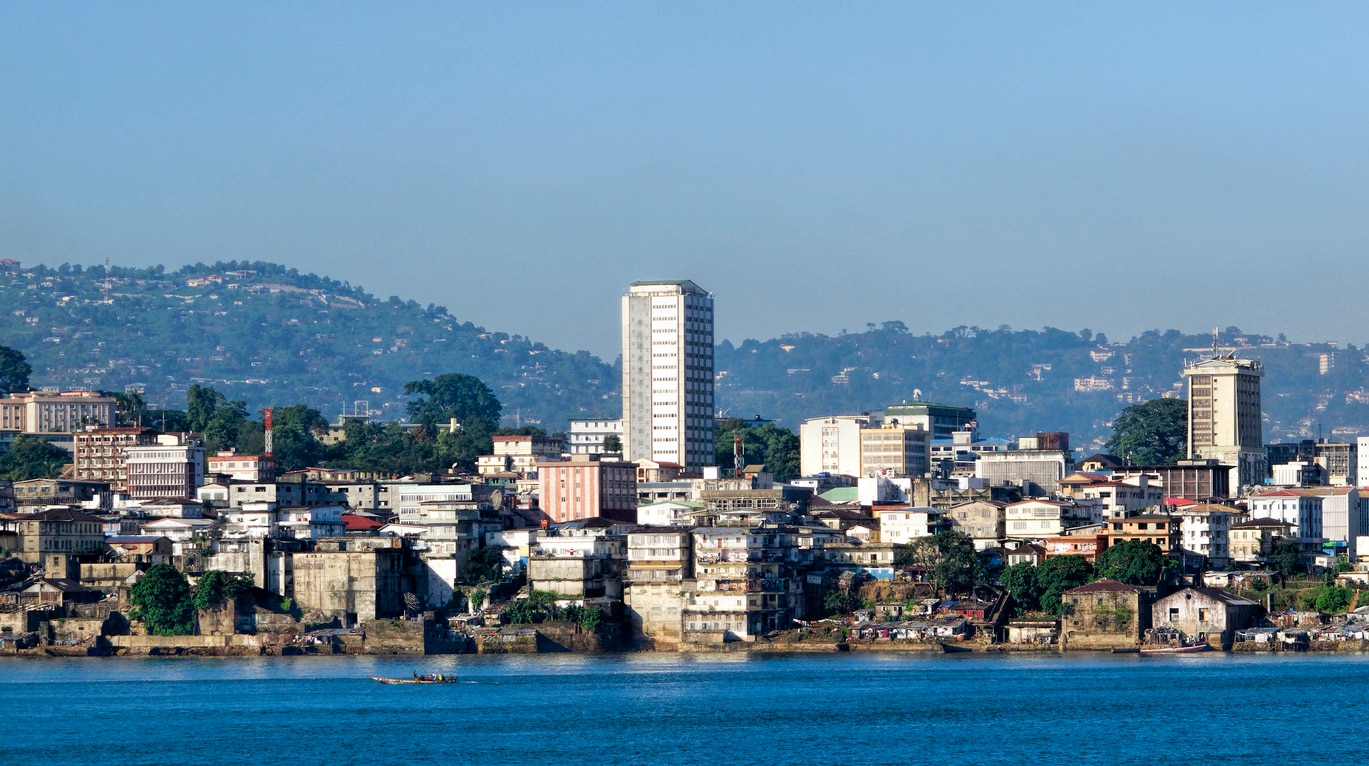 Freetown : A City of a Great Importance for the Western Region of Sierra Leone and It faces an Amazing Natural Harbor
Freetown is an awesome city and the capital city of Sierra Leone. Freetown is a city of great importance for the Western region and it faces an amazing natural harbor. Making a tour to Freetown you will get impressed by its natural beauties and splendid sightseeing and will get worthy experiences.
table of contents
[x] close
Freetown : A City of a Great Importance for the Western Region of Sierra Leone and It faces an Amazing Natural Harbor
1. River Number Two Beach
If you want to get in a very peaceful area in Freetown, but you do not want to be far from the city, then River Number Two Beach is an ideal choice for you. This is a great location with clean and quiet area. For getting to this sightseeing you will need to take a vehicle or a boat. Both ways are perfect for enjoying the beauty of the surrounding areas of Freetown. To make your tour in this sightseeing complete, make sure to try food and the beer that are served there.
Name:River Number Two Beach
Address:Freetown, Sierra Leone
2. Tacugama Chimpanzee Sanctuary
Tacugama Chimpanzee Sanctuary is a great spot in Freetown ideal for visiting with your kids. This sightseeing is absolutely an amazing spot in Freetown, because it is unique and interesting. Not only the area is nice and pleasant for visiting, but also the staff is very informing and helpful. So they will not leave you with questions, when you need some help. In short, if you are an animal lover, make sure to visit this sightseeing while you are in Freetown. We promise that this will be of the most favorite days spent in Freetown.
Name:Tacugama Chimpanzee Sanctuary
Address:Freetown, Sierra Leone
Related Site:http://www.tacugama.com/
3. Lumley Beach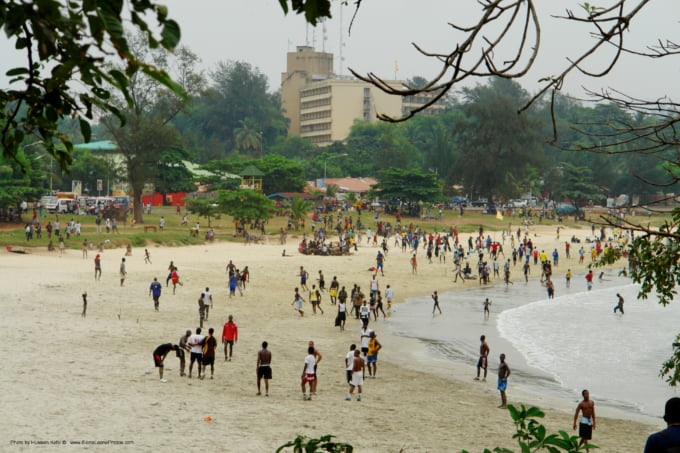 Photo by commons.wikimedia.org
Freetown is full of amazing spots and wonderful sightseeing and Lumley Beach is definitely one of them. The beach is located in a very nice place; the area is clean and pleasant, as well. There are numbers of restaurants lined along the beach and they offer variety of food, suitable for any taste of any customer. The visitors like this part of Freetown, for that it is beautiful and tasty at the same time, since it will impress you not only by the amazing view and scenery, but also with the delicious products.
Name:Lumley Beach
Address:Lumley Beach Road, Freetown, Sierra Leone
4. Cotton Tree
Cotton Tree is one of the most interesting sightseeing in Freetown. At the first sight it seems that there is nothing special in this spot, since it looks ordinary and simple. In reality, this is one of the most visited areas in Freetown, due to the stunning scenery that becomes noticeable when you approach the tree. Besides, it has a very long history, because it has been standing for 500 years. Not it is like a home to hundreds of bats that fly around the tree every time you pass it by.
Name:Cotton Tree
Address:32 Walpole St, Freetown, Sierra Leone
Related Site:http://www.wondermondo.com/Countries/Af/SierraLeone/Freetown/CottonTree.htm
5. National Railway Museum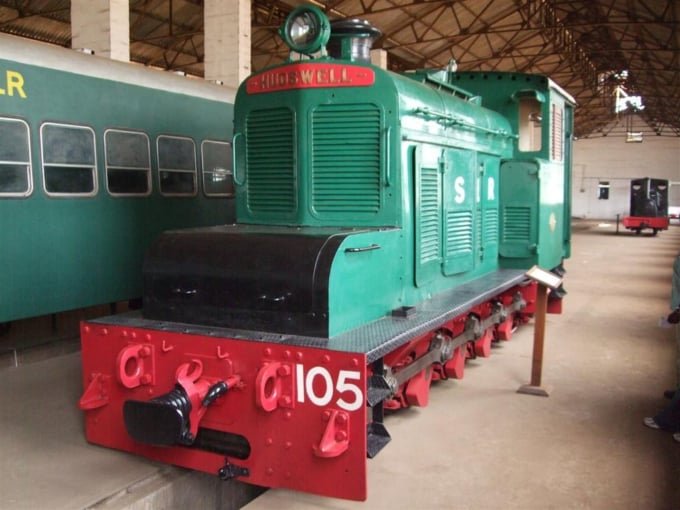 Now we are in a very interesting spot of Freetown, which is National Railway Museum. This museum is an important heritage for the town and it includes a lot in it. If you want to not only enjoy the area and the inside items of this sightseeing, you had better take a guide, special in his profession. The latter will tell you the necessary and the interesting parts of the history Freetown's railway. The spot will also look interesting to kids, especially if they are fond of trains.
Name:National Railway Museum
Address:Cline Town, Freetown, Sierra Leone
6. John Obey Beach
Choose a fine day from your days spending in Freetown and take your direction to John Obey Beach to spend the greatest day of your tour. This area is very popular not only for the Freetown travelers, but also for the locals. Have some fun in this sightseeing of Freetown enjoying the sun and the clean and pleasant atmosphere of the area. The area is calm and relaxing and there is also some food offered to the visitors. Thus, you will have a great day and will also taste the delicious food of Freetown.
Name:John Obey Beach
Address:Freetown, Sierra Leone
7. Bunce Island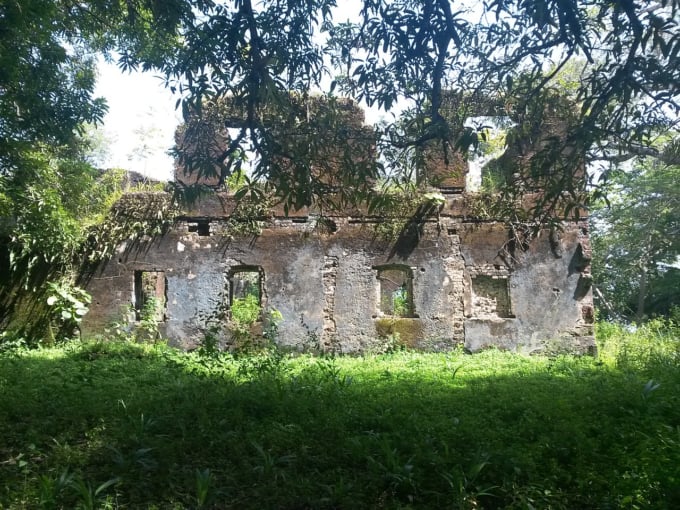 Photo by commons.wikimedia.org
Bunce Island is an interesting and quite spot very popular among the tourists of Freetown. You have a very great chance to spend one of the best days ever. For this, you need to organize your day in this sightseeing properly. First of all, you can have your trip by using he boat offered by the locals. In this way you can move from one resort to another and also enjoy the magnificent beauty of the area. And then, be aware that this sightseeing is super awesome in the evening and it would be ideal to have a walk around on the island.
Name:Bunce Island
Address:Freetown, Sierra Leone

8. Aberdeen
To get acquainted with the other natural wonder of Freetown, take a tour to Aberdeen, one of the most amazing spots in Freetown. To make your trip complete and highly pleasant, visit this spot with your family members and have a great day. Due to the splendid views and the good water, you will have a pleasant time spent in this sightseeing and will get high expectations. The place is well maintained and it is taken care properly. So it never lacks of visitors and tourists and it is busy from morning till night.
Name:Aberdeen
Address:Freetown, Sierra Leone

9. Sierra Leone National Museum
Sierra Leone National Museum is not only a place of interest for Freetown and its inhabitants. This spot is a must see attraction for every visitor, since it has a very important meaning for Freetown and the locals. The spot is near the Cotton Tree and it requires some fee for every visitor. However, this is worth the visit. Due to the informative guide that you will be offered in this sightseeing, you will get to know about the two different buildings that show the different stages of the history of Freetown. The sightseeing includes a gallery and lots of items for getting an image about the history of Freetown.
Name:Sierra Leone National Museum
Address:Siaka Stevens St, Freetown, Sierra Leone
Related Site:http://www.sierraleoneheritage.org/museum/
◎ Closing
Making a tour to Freetown you do not even need to care about the time that you will spend there. Freetown is so amazing in its own way and sometimes there is even no need for planning the sightseeing that you are going to visit there. This is because everything is wonderful and impressive in Freetown.