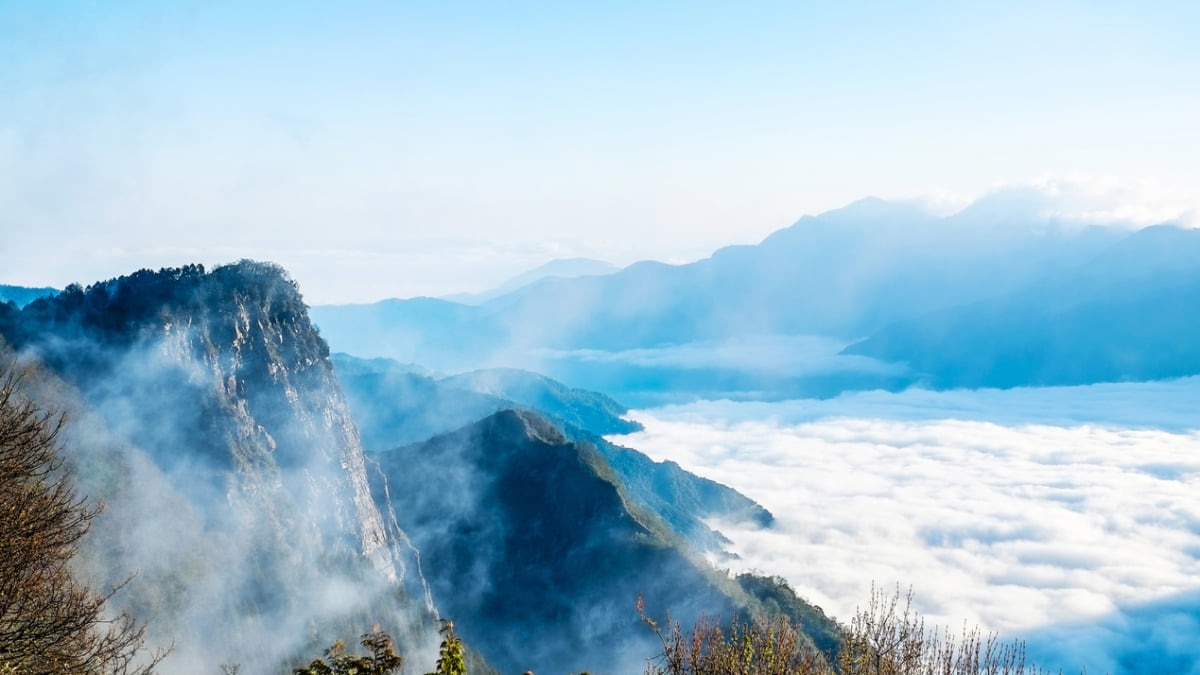 The Top 9 Beautiful National Parks to Visit in Taiwan
Taiwan offers some of the most incredible landscape in Asia, with much of the center of the island covered in jagged mountains and towering forests. Even in the center of Taipei, Taiwan's capital city, nature trails and hikes are only a short 20 minute drive away. These are some of the most beautiful scenic areas and best national parks to visit while in Taiwan.
table of contents
[x] close
The Top 9 Beautiful National Parks to Visit in Taiwan
East Rift Valley National Scenic Area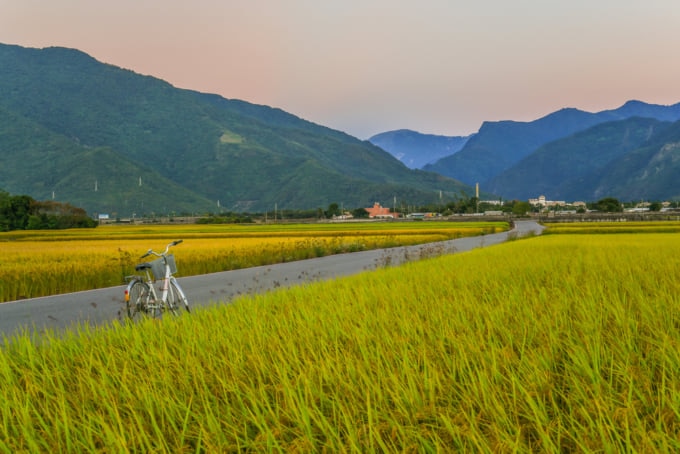 Photo by weniliou/Shutterstock
Taiwan's East Rift Valley or Huadong Valley is a beautiful stretch of colorful hills and fields wedged between two impressive mountain ranges, Yushan and the central mountains to the west and the Coastal Mountain Range to the east. The valley extends from Taitung to Hualien, two of the major cities along the lesser explored east coast of Taiwan.

Due to the relatively flat area around the roads that traverse through the East Rift Valley, it's a popular area to explore by cycling. The railway between Hualien and Taitung also goes through the valley, making it perfect to use when you're tired from cycling. There are even dedicated trains that have carriages for bike storage along this route, making it highly convenient for cyclists. If you're just looking at cycling a small section, get off at Chishang Station and cycle to Guanshan on the dedicated bike path.
Address: No.46, Gaotai Rd., Luye Township, Taitung County (Luye Visitor Center)
Taroko Gorge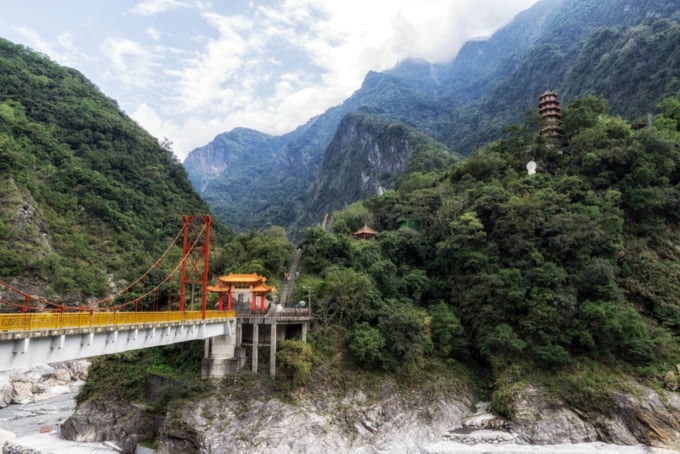 Photo by aaron choi/Shutterstock
One of Taiwan's most famous national parks for a good reason, Taroko Gorge is full of incredible dramatic gorge scenery and towering mountains. Long a homeland for the native Taiwanese aboriginals,

From cliffs towering over the Pacific Ocean to the dramatic gorges and narrow valleys in land, Taroko is packed with incredible mountain scenery. Along with cultural sites and temples such as the stunning Eternal Spring Shrine.

See some of the beautiful sights, trails and things to do around Taroko Gorge here.
Getting to Taroko Gorge
Taroko Gorge is easily accessed by bus or day tour from Hualien City on the east coast.

Note that while you can explore the national park yourself by car or scooter, the roads around Taroko Gorge are quite narrow and winding which can be difficult to navigate for those not used to it.
Taroko Visitor Center Address: 291 Fushi St, Xiulin Townshop, Hualien County
Yangmingshan National Park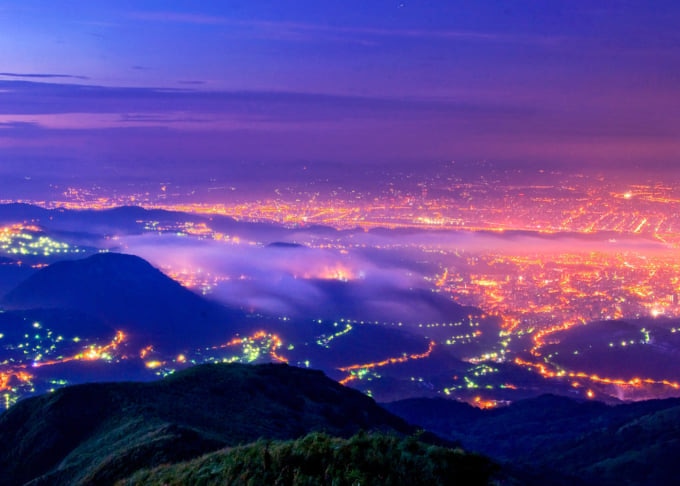 With much of the park overflowing into Taipei city, Yangmingshan is one of the easiest parks to reach and explore in Taiwan. Despite most of the mountains in the park being fairly low compared to those you'll find in central Taiwan, there's still plenty of beautiful scenery here. With Taiwan's largest city sitting next to the park, not only is it easy to get there but often you'll find viewpoints with stunning vistas over Taipei City.
Getting to Yangmingshan
It's just a quick ride on a public bus from the center of Taipei. Bus 260 stops at multiple places in Taipei including Taipei Main Station and travels through Yangmingshan ending at Yangmingshan Bus Terminal. From there it's a short walk to popular places like Yangmingshan Flower Clock, Datun Falls, Yangmingshan Chungshan Hall and the tourism center.
Alishan National Scenic Area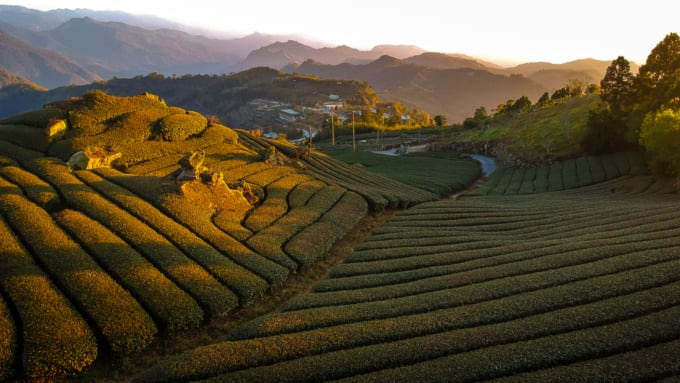 Photo by Helen Rose Gabriel/Shutterstock
Particularly famous for the 'high mountain oolong tea' grown along sloping valleys throughout the national park, Alishan is one of Taiwan's most popular nature getaways.

It's also a popular spot for viewing cherry blossoms in the spring, usually starting around early March, there's plenty of places around the park for viewing the beautiful pink flowers.
Getting to Alishan
The easiest way to get to Alishan is to take one of the buses departing from Chiayi Station or Chiayi HSR Station, which goes directly to the park. The road can be quite winding however and can be nauseating for those who get easily car sick.

The Alishan Forest Railway goes from Chiayi up as far as Shizilu Station, which is still quite far from the main park area and will require a bus for the last leg. It also stops at Fenchihu along the way, a picturesque mountainside town that's worth a stop.
Alishan Chukou Visitor Center: No.51, Checheng, Chukou Village, Fanlu Township, Chiayi County
Open from 08:00-17:00


Shei-pa National Park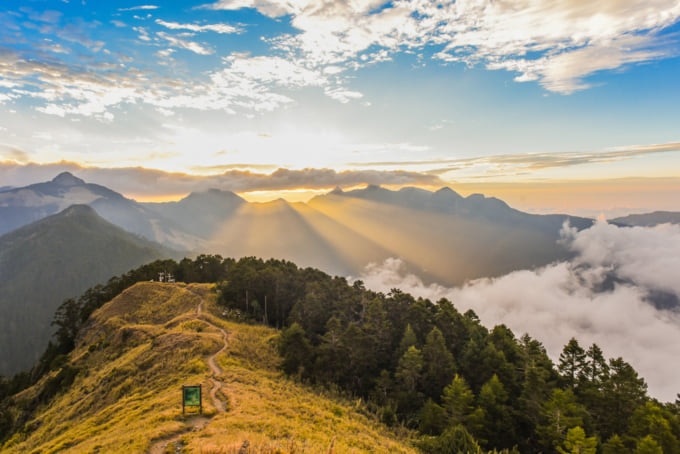 Photo by weniliou/Shutterstock
Home to Taiwan's second largest mountain, Xueshan or Snow Mountain, Shei-Pa National Park is a short journey into the central mountains from Taichung, Taiwan's second largest city. Many of the high-altitude peaks here get snow regularly in the winter, a rarity for most of Taiwan, which gave the mountain it's name.


Shei-Pa National Park - Wuling Visitor Center Address: No.4, Wuling Rd., Heping Dist., Taichung City
Penghu National Scenic Area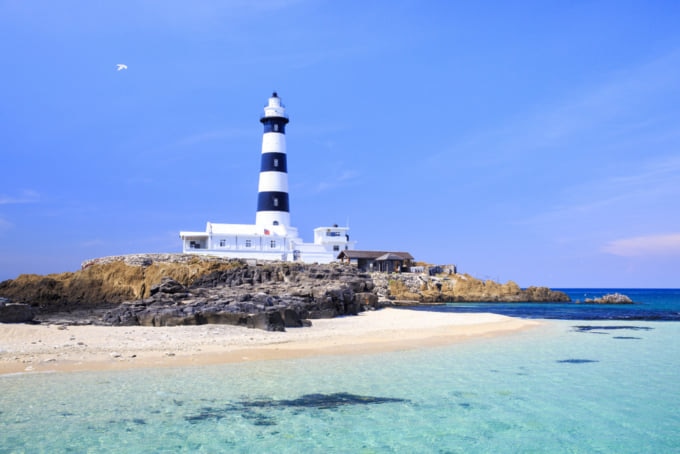 Photo by Top Photo Corporation/Shutterstock
Some of the most beautiful coral and snorkeling spots in East Asia, the islands of Penghu or the Pescadores Islands is an archipelago of around 90 small islands towards the southwest of Taiwan.

While South Penghu Marine National Park which covers the southern islands of Penghu is the only part designated a national park, the national scenic area covers almost the whole area of Penghu. The most beautiful coral reefs are found in the southern islands that are protected from fishing and other industrial activities.
Getting to Penghu
There are regular flights from the capital city, Taipei to the main island. The route to Penghu goes from Songshan Airport in the center of the city rather than the international airport in Taoyuan, which can take a little while to get to. If you're traveling elsewhere in the island, you can also take a flight from Chiayi, Tainan, Kaohsiung or Kinmen.

From Jiayi's Budai Harbor it takes just 1.5 hours by ferry to get to Magong Harbor on the main island. It's also usually much cheaper than taking a flight from Taipei or Kaohsiung.
Kenting National Park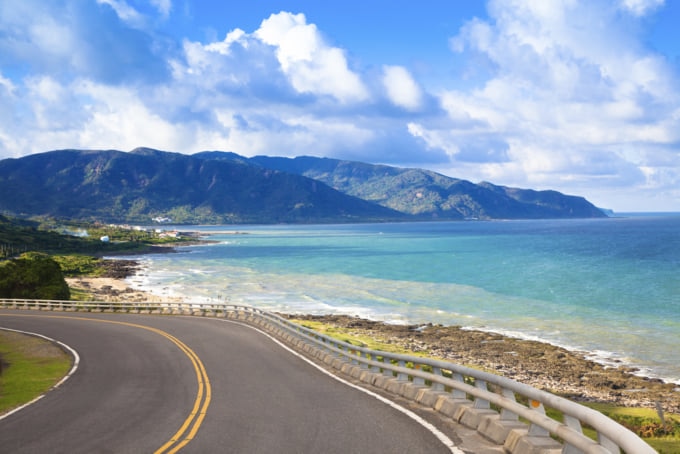 Photo by Tom Wang/Shutterstock
Taiwan's first national park is perfect for those looking for a side of beautiful beaches on their hiking routes. Kenting National Park covers the southern tip of Taiwan in Pingtung County mainly spanning stunning coastal scenery.
Kenting National Park Visitor Center Address: No. 596, Kending Road, Hengchun Township, Pingtung County
Shoushan National Nature Park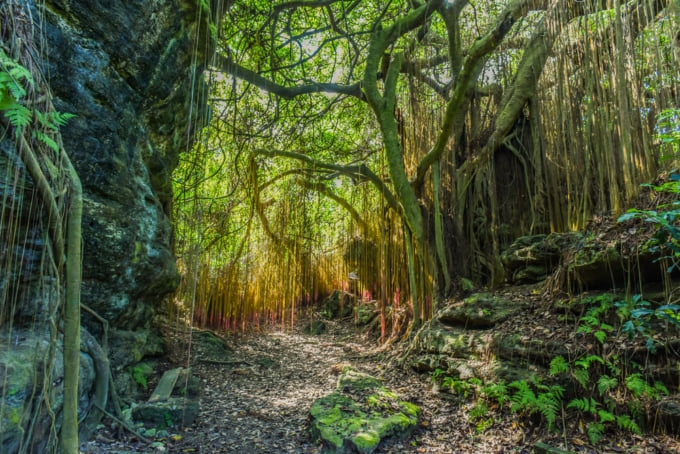 Photo by weniliou/Shutterstock
A series of nature trails around Shou Mountain which towers over the southern city of Kaohsiung and the coast, Shoushan features some mystical ancient forests and glimmering caves to explore. It's also famous as a place to see the Formosan macaques, a natives species of monkey found all over the park and other places in Taiwan.
Yushan National Park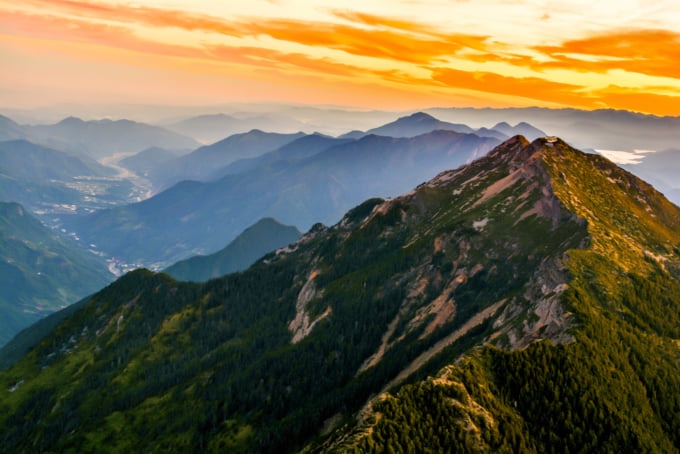 Photo by Kriangkrai Thitimakorn/Shutterstock
Surrounding Yushan or Jade Mountain, the highest peak in Taiwan and also East Asia at 3,952 meters, Yushan National Park is an unexplored and undeveloped wilderness compared to most parks in Taiwan. Climbing Yushan requires a permit and is not for the faint-hearted, usually done over two days. If you're looking for a challenge however Yushan is one of the best places to tackle while in Taiwan.
If you're not an experienced or confident climber but are really keen on tackling Jade Mountain, it's possible to book a hiking tour with an experienced guide. Most tours are for two nights, with one night spent nearby the park and the second night spend at a mountain lodge in Yushan National Park.
Yushan National Park Visitor Center Address (Tataka): No. 118, Taiping Rd., Tungfu Tsuen, Shinyi Shiang, Nantou County
Opening Hours: Daily 9:00AM-4:30PM