Stuttgart : The Capital of Baden-Wurttemberg State, with Vine Filled Hills and Birth Town of the Motor Industry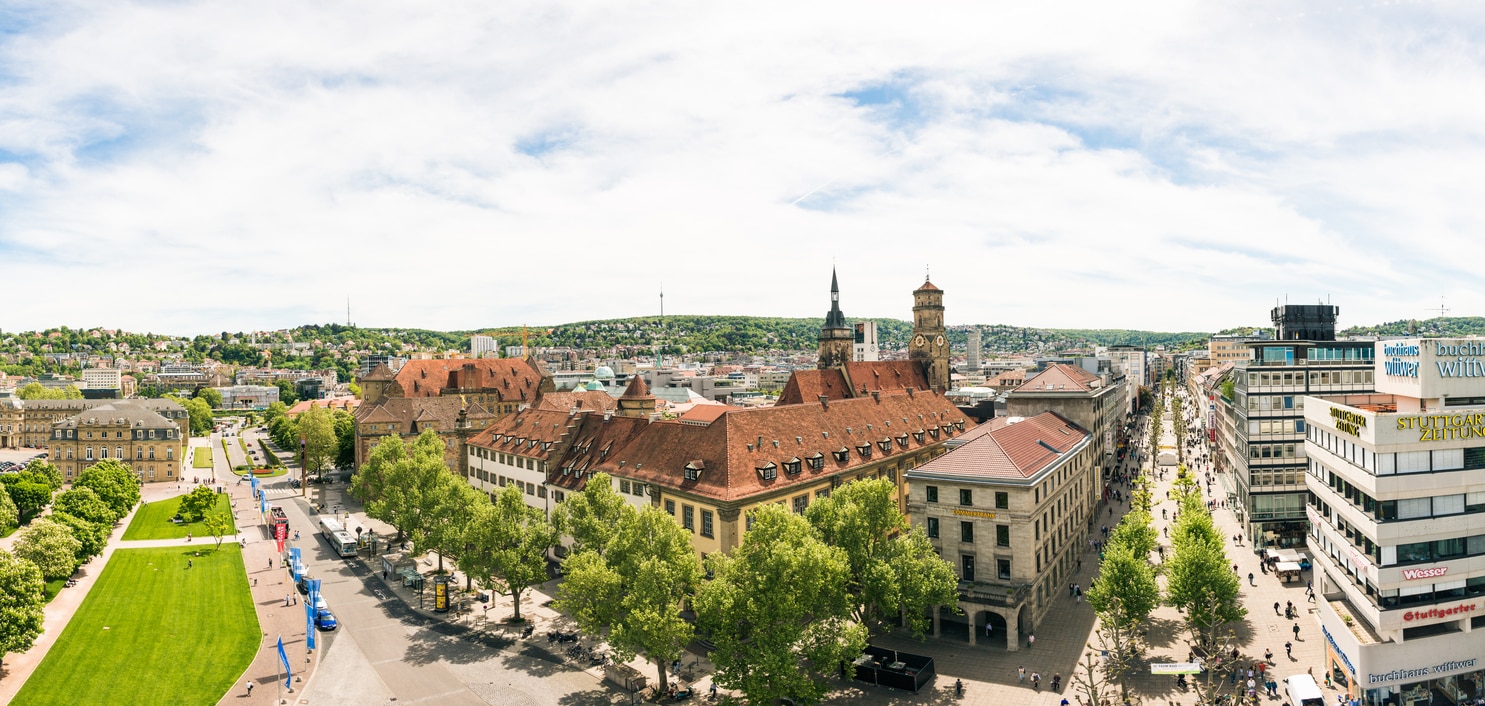 Stuttgart city is located on one of the fertile valleys of Nectar River. An old city, up and running since the sixth millennium, it definitely houses various historical landmarks worth sightseeing. The city is also meant for hiking expeditions thanks to the vine-clad hills. In this city, both the affluent and the commoners cohabit, either living or working towards their dreams. Below are some of the places worth sightseeing in the city of Stuttgart:
[x] close
Stuttgart : The Capital of Baden-Wurttemberg State, with Vine Filled Hills and Birth Town of the Motor Industry:table of contents
1. Staatsgalerie Stuttgart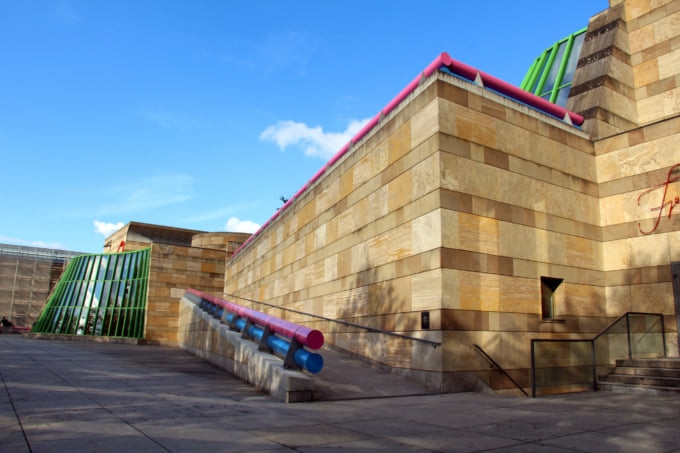 With its vast collection of fine artistic items, it comes as no surprise that this is one of Europe's most visited museums. This museum hosts an excellent collection of German paintings and Renaissance arts from the early 1900s. Works from prominent Italian and Dutch art masters between the fourteenth and nineteenth century are also housed here. The museum is made up of three buildings: the Alte Staatsgalerie with Classical age items, adjoined to James Stirling Neue Staatsgalerie having modern architecture, and the department of photographs, drawings and prints. Worth sightseeing is a circular foyer in the midst of three wings with transparent roofing.

Name : Staatsgalerie Stuttgart
Address : Konrad-Adenauer-Straße 30-32, 70173 Stuttgart, Germany
Related Site : https://www.staatsgalerie.de/
2. Mercedes Benz Museum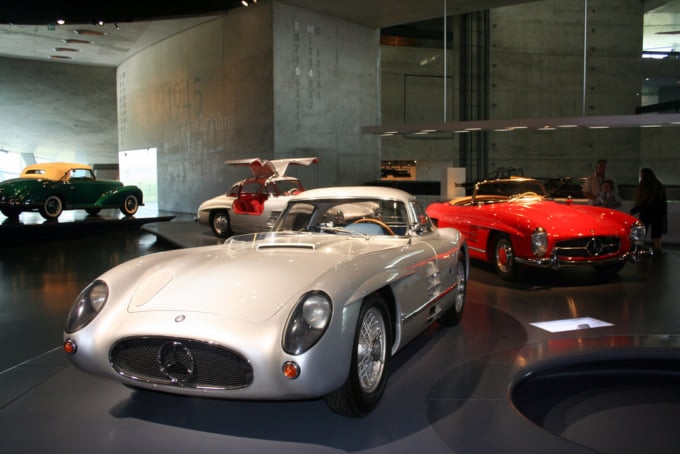 Photo by Joeke-Remkus de Vries
The automotive industry has its roots embedded in the city of Stuttgart.With its conception dating to 1887 when motor engine inventors Wilhelm Maybach and Gottlieb Daimler established their base of operations here. The Mercedes Benz Museum has plenty exhibits showing the evolution of motorized systems. Close to one hundred and fifty models, and still counting, developed by Mercedes are housed here. The museum can simply be deemed as eight floors of history on cars and engine, complete with audio guides. Close by are the Porsche Museum and the Untertuklemm engine factory.

Name : Mercedes Benz Museum
Address : Mercedesstraße 100, 70372 Stuttgart, Germany
Related Site : https://www.mercedes-benz.com/de/mercedes-benz/classic/museum/
3. Chinagarten Stuttgart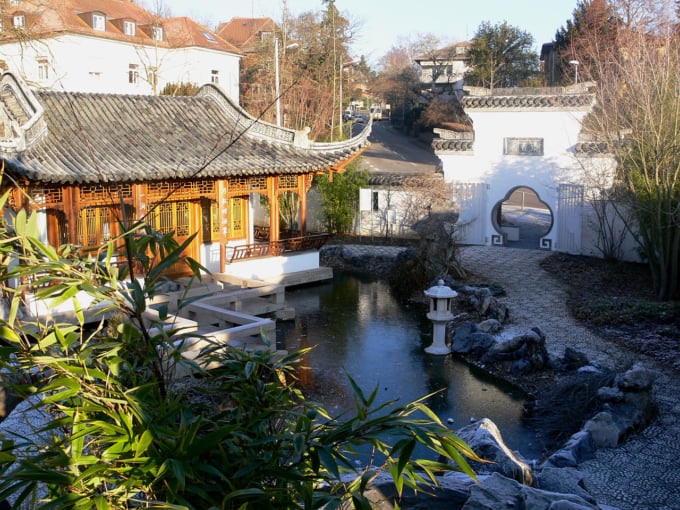 Photo by commons.wikimedia.org
The China Garten Stuttgart is located in the heart of the city. Unlike the hectic, eternally busy streets of Stuttgart, a garden is a place filled with serenity and beauty. It is a small garden having two houses and a pond, with the golden silence. The houses have their roofs raised, typical of Chinese temples.The garden is a great sightseeing platform for downtown Stuttgart. The walkway is paved with pebbles that are arranged beautifully into a yin and yang. The Chinese themed garden and a miniature waterfall add a countryside feel to the garden, taking one on a virtual journey away from the city.

Name : Chinagarten Stuttgart
Address : Panoramastraße 33, 70174 Stuttgart, Germany
Related Site : http://www.chinagarden-stuttgart.de/
4. Carl Zeiss Planetarium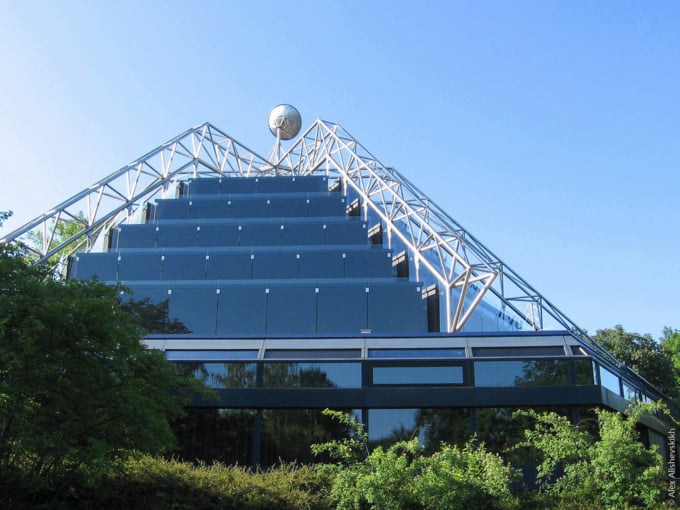 The city of Stuttgart pays its respects to the godfather of modern photography as well as astronomical sightseeing using the Carl Zeiss Planetarium. The outlook itself is worth a framed picture: a wide dome enclosed in a giant glass pyramid. Real-time instructionals of astronomy that focus on the night sky are on offer here. The night sky is displayed on the roofing of the dome, as a digital high definition presentation-tantamount to nighttime visit of space. The planetarium is one of the world's best places to affirm that space and various galaxies are beautiful makings of the universe.
Name : Carl Zeiss Planetarium
Address : Willy-Brandt-Straße 25, 70173 Stuttgart, Germany
Related Site : https://www.planetarium-stuttgart.de/startseite
5. Stuttgart State Museum of Natural History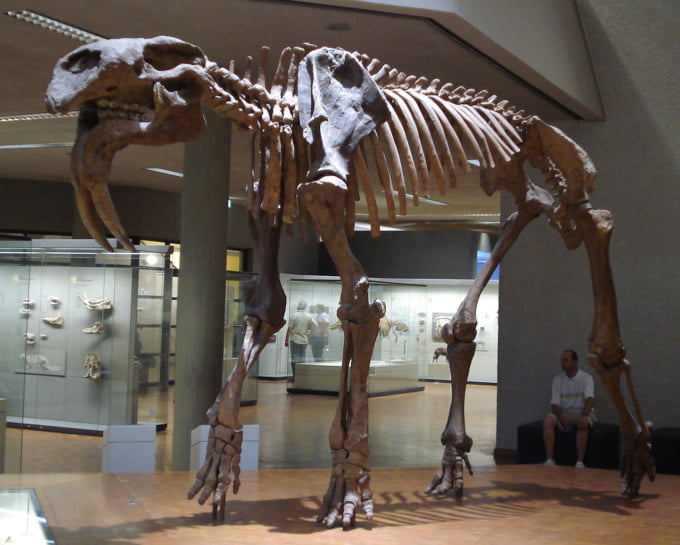 Photo by commons.wikimedia.org
Just a fifteen-minute walk from the city centre is another place to learn a great deal of Europe's history.This museum has its scope strictly on scientific exhibits. A lot of findings pointing towards the origin of the solar system, mankind's evolution and biology are found here. Fossils from dinosaurs and other ice age animals are also present here. For non-German speaking folk, audio guides are available. Kids will find this place to be an entertaining venue as there are sand pits and colouring booths. The main attraction in this place is the mammoth skeletal statue which has been precisely reconstructed.

Name : Stuttgart Museum of Natural History
Address : Rosenstein 1, 70191 Stuttgart, Germany
Related Site : http://www.naturkundemuseum-bw.de/home-en
6. Wilhelma Zoological and Botanical Garden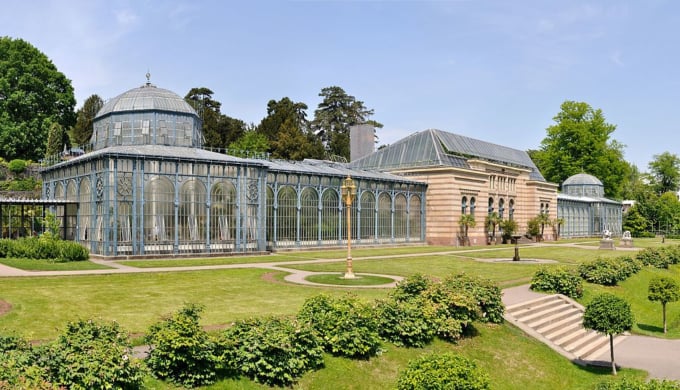 Photo by commons.wikimedia.org
Though the city has very little to offer in terms of wildlife sightseeing places, it ensures those available are of similar width to game park visits. This garden houses animals and plant species from various corners of the world, with themes captured in their background. Rainforests, desert and Australian jungle themed gardens house the various animal species. The lobby and foyers are designed beautifully using Moor styled architecture. Animal houses, ape houses and aquariums are commonplace here. Some of the animals present in this garden are leopards, polar bears, tigers, brown bears, tigers, penguins and lions.

Name : Wilhelma Zoological and Botanical Garden
Address : Wilhelma 13, 70376 Stuttgart, Germany
Related Site : http://www.wilhelma.de/nc/en/home.html
7. Oper Stuttgart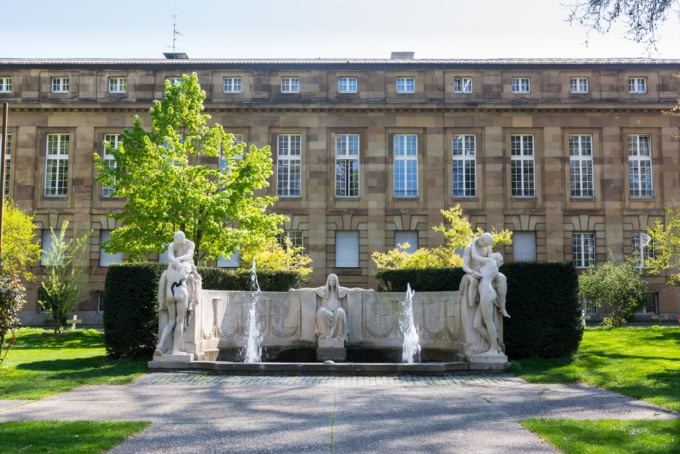 Photo by Hunter Bliss/shutterstock.com
Converting royal residence and its adjacent gardens into an opera theatre was indeed a great win for the common people. Elegant topiary is displayed in the garden, as well as a small lake, giving a small sightseeing excursion, prior to the shows on offer. The interior of this theatre is ornamental, exuding of palatial lifestyle. The acoustics in the theatre are awesome and ambient, giving one reason not to scrap for the front row seats. Some of history's great performers first played their compositions here such as the Don Giovanni and Boheme. The professional and adept Stuttgart Ballet are common performers here, giving a great ballerina performance everytime they hit the stage.

Name : Oper Stuttgart
Address : Oberer Schloßgarten 6, 70173 Stuttgart, Germany
Related Site : https://www.oper-stuttgart.com/
8. Schloss Solitude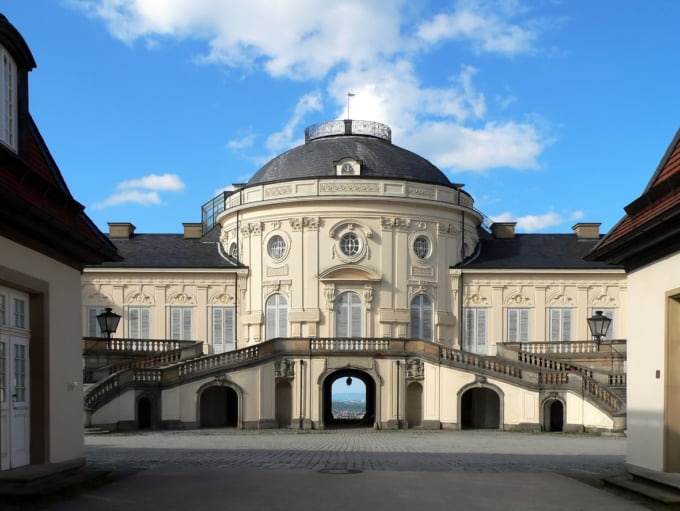 This is the preserved palatial home for Duke Karl Eugen. It has more to offer in terms of interior sightseeing. The spacious interior is designed with a mix of Neoclassical and Rococo styles. Domed roofs, painted plasters and paintings on the ceiling further add to this masterpiece building. The Solitude Allee is a beautifully designed walkway leading to Ludwigsburg with perfect sightseeing experience of the low lying area of Wittenberg. The gardens are also well maintained, making it a good place to smell natures fragrances.
Name : Schloss Solitude
Address : Solitude 1, 70197 Stuttgart, Germany
Related Site : http://www.schloss-solitude.de/
9. Kunstmuseum Stuttgart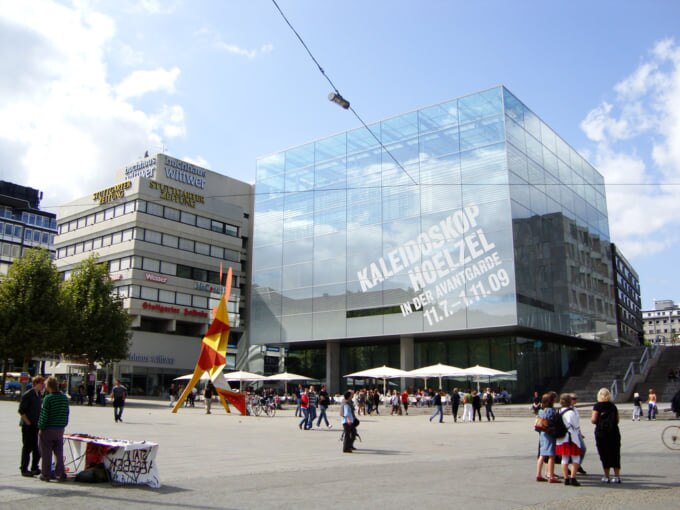 Stuttgart city may be more than ten millenniums old, but that is no indication that it is a city stuck in the past. The Kunstmuseum is a modern museum that houses contemporary pieces of art that have made a buzz in the recent past. The museum's design on its own is out of this world; limestone walls enclosed by a large glass cube. At night, the exterior is lit in classical illumination making a nighttime visit to the museum an urban sightseeing experience. The museum is home to displays from Diether Roth, Dix Otto and Willi.
Name : Kunstmuseum Stuttgart
Address : Kleiner Schloßplatz 1, 70173 Stuttgart, Germany
Related Site : https://www.kunstmuseum-stuttgart.de/
10. Schillerplatz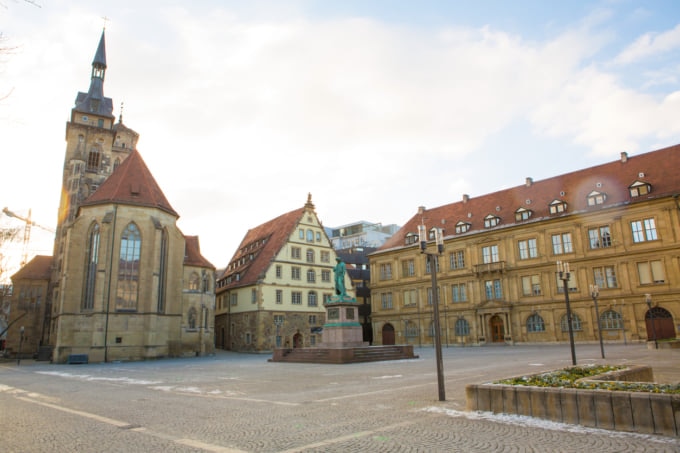 Stuttgart may be a city that is always modernizing and updating day by day but still opts to keep its old shell in mint condition. The Schillerplatz is an old town square having Schiller Friedrich's monument on its centre. The plaza is turned to a marketplace once a week, giving the perfect opportunity to pick souvenirs. The square is next to a neo gothic church and a castle. The streets also host Christmas Fairs on an annual basis, and it is worth a visit thanks to its all year round minimal foot traffic.
Name : Schillerplatz
Address : Am Fruchtkasten 3, 70173 Stuttgart, Germany
Related Site : https://www.stuttgart.de/item/show/138048
◎ Closing
As one of Europe's oldest cities, Stuttgart has a lot to offer for history enthusiasts and even invoke the dominant evocative side of people. There are also plenty of places overlooking the city, great for sightseeing and photography. There is various gardens housing wildlife from far and wide, worth a visit and with an experience similar to a game tour.