7 Things to Do in Okinawa's Capital City Naha
Normally seen as the gateway to Japan's islands of paradise, Naha is the capital of Okinawa with plenty of reasons to spend some time in the city itself. One of the major ports of the Ryukyu Kingdom, the town flourished through trade with Japan, China and other nearby countries, shaping and influencing the unique culture of Okinawa.

Instead of just waiting around at the airport, make sure to get out into the city and check out some of these amazing things to do while in Naha.
table of contents
[x] close
7 Things to Do in Okinawa's Capital City Naha
Eat the Best of Okinawan Food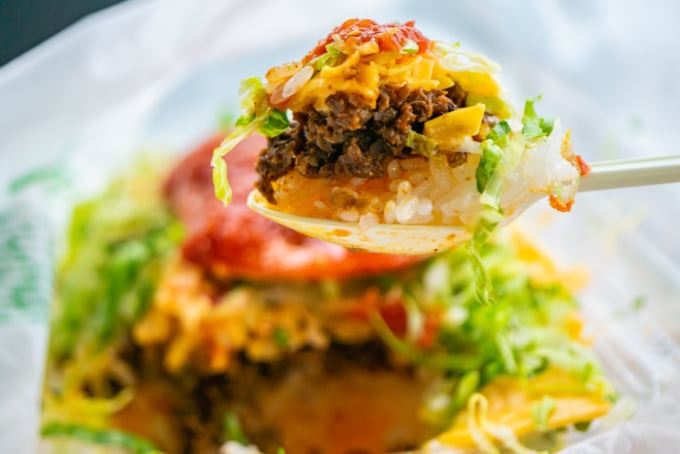 Although you'll find a variety of regional dishes, most of the famous dishes across Japan are fairly similar, sometimes just featuring slight differences with local produce famous around the area. Okinawa is one of the few exceptions however, with most of the archipelago's famous dishes differing vastly to what you'll find on the main islands of Japan.

As Okinawa was once a separate governing state known as the Ryukyu Kingdom for several hundreds of years, the food here has a strong influence from China, which the kingdom traded with heavily. This unique blend of Chinese and Japanese cuisine along with local island food has birthed a range of delicious dishes you won't find anywhere else in the world.

There's also a heavily influence from American cuisine due to Okinawa having the largest concentration of US army bases in Japan. Along with classic dishes from North America, Okinawa also has local creations such as the much loved taco rice.
Explore Kokusaidori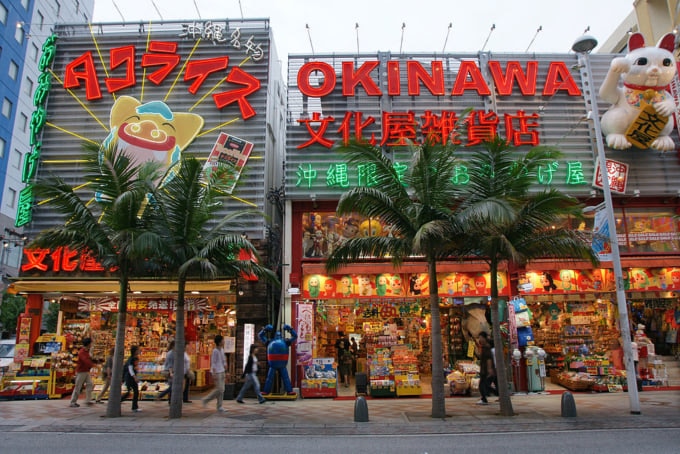 Photo by commons.wikimedia.org
The main street and center to Naha, Kokusaidori is full of restaurants, bars, shops and cafes, the first stop for most people exploring the city. If you're looking for somewhere to stay in Naha, there are plenty of hotels along Kokusaidori for all budgets.

For those looking for some souvenirs or places to shop in the capital, Kokusaidori is packed full of shops selling all kinds of trinkets, gifts along with department stores and market stalls.
Day Trip to Beautiful Islands near Naha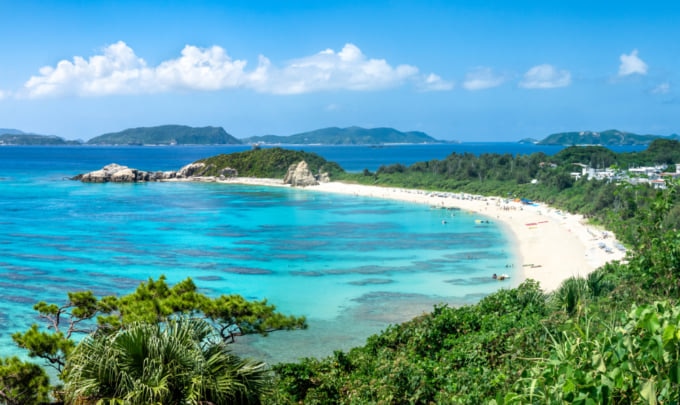 Some of Okinawa's most beautiful islands are just a short boat ride from Naha itself, meaning staying in the capital and taking day trips out to offshore islands is highly recommended. The Kerama Islands are easy to explore and get around, with regular ferries throughout the day leaving from Tomari Port in Naha to Zamami Port. From there it's easy to go island hopping to neighboring islands such as Tokashiki Island, Aka Island and Geruma Island.
Naminoue Shrine
Photo by Richie Chan/Shutterstock
Long a sacred spot for the local Ryukyuan religion, Naminoue Shrine is one of the most iconic buildings in Naha, known mostly for its beautiful setting. Perched on the side of a cliff at the edge of the city, the shrine is surrounded by picturesque turquoise ocean and Naminoue Beach, one of the most beautiful strips of sand around Naha.
Explore Okinawa's Main Island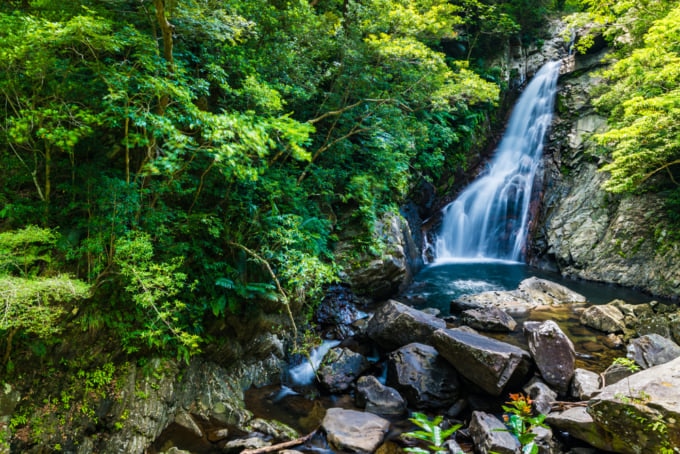 Photo by dreamsky/Shutterstock
Despite most tourists hopping through Naha to get to other islands in Okinawa, there's plenty to do on the main island of Okinawa itself.

While the south side is mostly dominated by the capital and urban areas, the north side of the island, Yanbaru National Park is a green paradise covered in subtropical forests and plenty of incredible wildlife. For those looking for more than just Okinawa's golden beaches and ocean, Yanbaru offers a side of Okinawa most tourists don't get to see.
Chilled Out Nightlife
For those looking for a more lively atmosphere towards the evening hours, you won't find much nightlife on the smaller outlying islands of Okinawa. For the best bars and nightlife around Okinawa, it's mostly centered around Naha and other towns on the main island. The major artery to the city, Kokusaidori is also full of restaurants and lively bars.
Umikaji Terrace Senagajima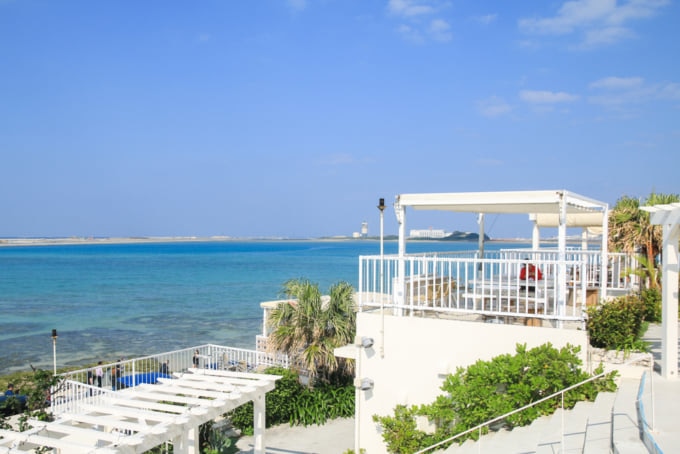 Photo by BYUNGSUK KO/Shutterstock
Inspired by the beautiful Greek cliffside village of Santorini, Umikaji Terrace Senagajima is a trendy complex of restaurants and shops on a small island jutting off the coast from Naha. Many of the restaurants and cafes also feature outside decks which provide beautiful views out over the ocean, offering some particularly stunning sunsets.

Located right next to Naha Airport, Umikaji Terrace is great for those who are just on a layover in Naha and want to relax outside of the airport for a few hours.