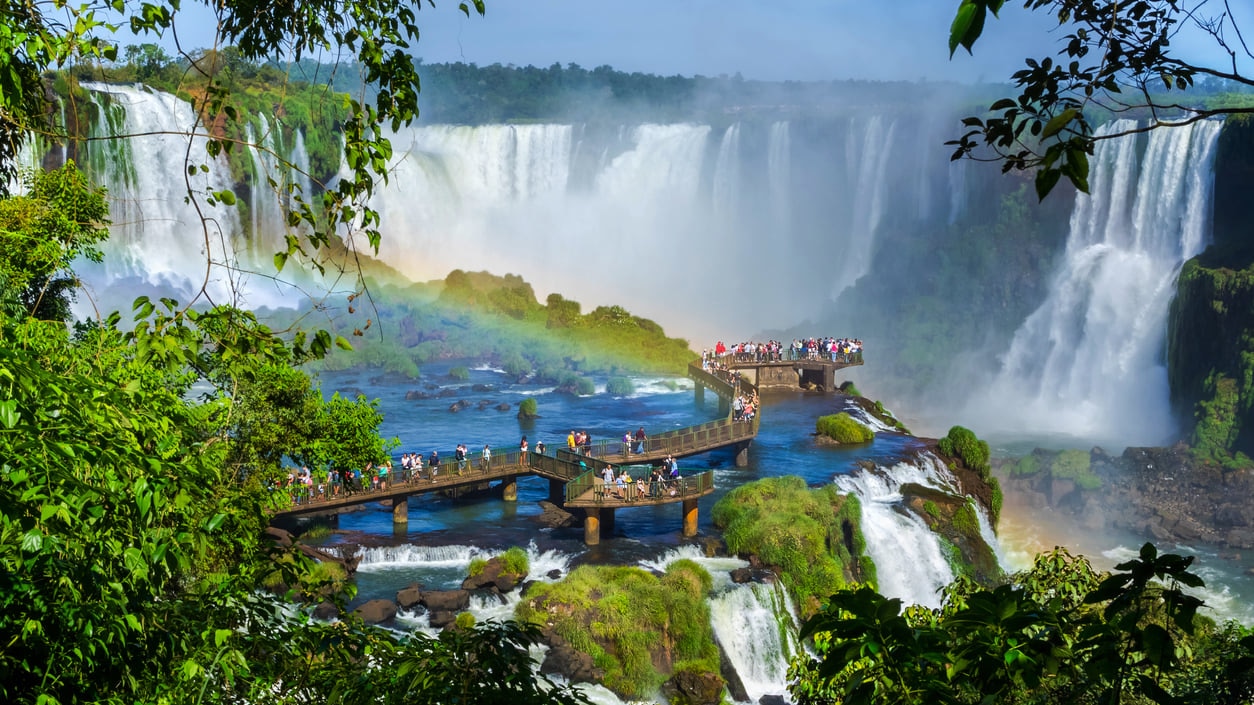 10 Things to Do in Foz do Iguacu: Parana's Most Picturesque City
Foz do Iguacu is a Brazilian city located in the state of Parana. It is famous for the Iguazu falls which are considered to be the world's largest waterfalls. Foz do Iguacu started gaining population during the dam construction after which many came to inhabit the area. Since then, the city has been constantly growing opening its borders to tourists who come to enjoy its natural wonders. Here are some of the best places to visit in Foz do Iguacu.
table of contents
[x] close
10 Things to Do in Foz do Iguacu: Parana's Most Picturesque City
1. Iguazu Falls
Iguazu Falls are a collection of 275 falls in raging cascades that can be viewed from three different locations which are Paraguay, Argentina, and Brazil. They offer a very beautiful panoramic view making it an interesting feature. These falls are the main highlight of any Foz do Iguacu tour and many tourists put it among their sightseeing activities. Another thing to note is that they are classified as one of the seven wonders of the world which is a must see. If you wish to get closer to the falls, there are trails for walking, boats and even helicopters depending on your budget.

Name : Iguazu Falls
Address : Rodovia BR 469 - Km18, Foz do Iguacu, State of Parana 85855-750, Brazil
Related Site : http://www.cataratasdoiguacu.com.br/parque-nacional-do-iguacu/cataratas-do-iguacu
2. Mosque of Omar Ibn Al-Khattab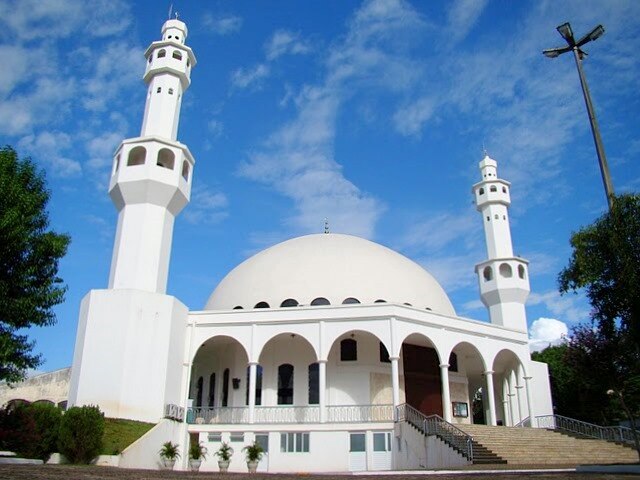 Mosque of Omar Ibn Al-Khattab has a very appealing appearance. The exterior not only captivates you but the interior offers the same beauty. The exterior has a dome and minarets that creates symmetrical harmony. The blue stained glass creates a great contrast with the snow white surrounding. Most of the Islamic faithfuls appreciate and honor the mosque as their place of worship. Despite the mosque being open for sightseeing, the women and men are expected to be in decent full-length clothing. For the women, they are given hijabs to cover their heads before entering. The men are not allowed to enter in shorts.
Name : Mosque of Omar Ibn Al-Khattab
Address : Rua Meca 599 | Jardim Central, Foz do Iguacu, State of Parana 85864-410, Brazil
Related Site : http://www.pmfi.pr.gov.br/
3. Iguacu National Park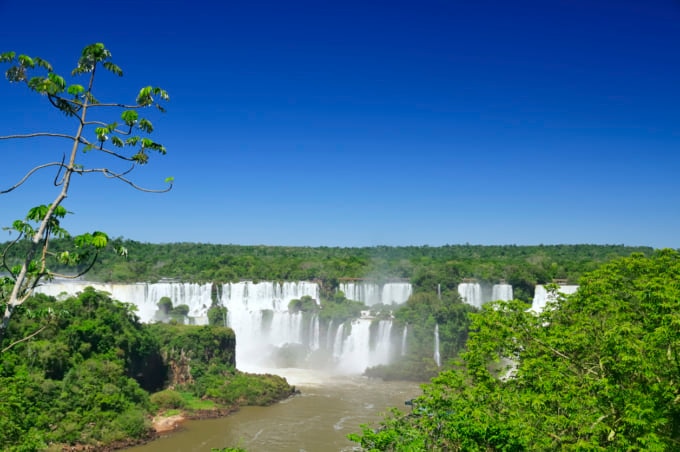 Iguacu National Park is a vast forested park in Foz do Iguacu where the Iguazu falls are found. This park is home to many species of flora and fauna hosting a great collection of birds tapirs, pumas among other forms of wildlife. The trek across the park gives you many opportunities to glance at the famous Iguazu falls from a distance. Climbing up the hilly areas is not as strenuous as one may think so the experience is worth it. There are some quatis that may be cumbersome as they are constantly looking for food so it is best to secure your bags well. Souvenirs are also cheaper at the park than any other place around the city.
Name : Iguacu National Park
Address : Paraná, Brazil
Related Site : http://www.cataratasdoiguacu.com.br/
4. Itaipu Hydroelectric Dam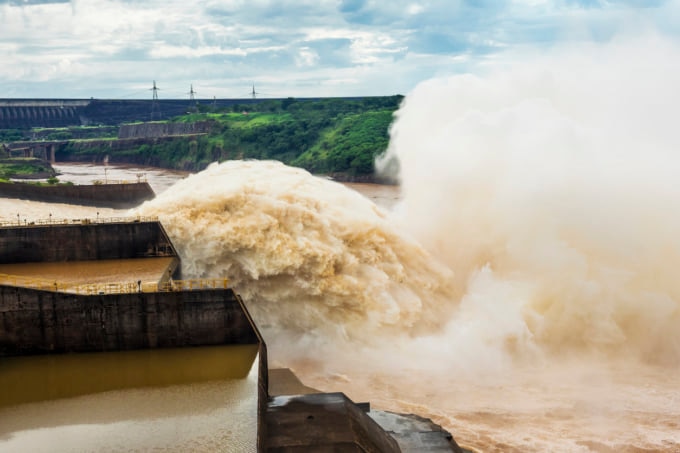 Itaipu Hydroelectric Dam is built on river Parana. It is the top of the 7 engineering wonders of modern power generation. Itaipu is also the largest power plant of its kind in the world. Not only is it large in dimensions and technical aspects, the dam has attracted numbers of tourists who come for sightseeing this science marvel. The special tour of the place involves a tour inside the interior of the plant together with boat trips that take place on the lake. There is a short documentary on the power plant for guests to watch before the tour.
Name : Itaipu Hydroelectric Dam
Address : Unnamed Road, Foz do Iguaçu, Parana, Brazil
Related Site : https://turismoitaipu.com.br/
5. Parque das Aves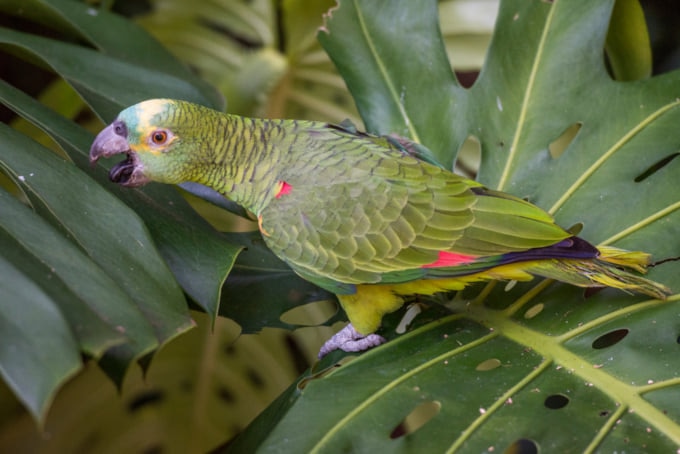 Photo by vitormarigo/shutterstock.com
The Parque das Aves is a sightseeing charm for the bird lover. This is the ideal place in Foz do Iguacu to get in contact with over 1300 birds belonging to over 140 different species. The park covers over 16.5 of lush rainforest which has been preserved to create a great habitat for the animals. The most interesting interaction is getting up close to the macaws and the toucan. The park will provide an unforgettable experience as some of these birds are hard to meet in the rainforest. Entrance is not highly priced making it a worthy visit.

Name : Parque das Aves
Address : Rodovia das Cataratas, 12450 | Right in front of the Iguazu National Park, Foz do Iguacu, State of Parana 85855-750, Brazil
Related Site : http://www.parquedasaves.com.br/pt.html
6. Ipora
Ipora is a great show that you get to enjoy at one of the most popular entertainment spots. The costumes used for the show are very unique and have a variety of cultural diversity. They incorporate great stage props that captivate the audience mixing Brazilian, Cuban and Mexican styles. As the show is cultural, you will enjoy 16 different dances from the performers. Most of the show packages usually come combined with free dinner and drinks. If you do not mind a drink before the show, a recommended favorite is the tequila ouro.

Name : Ipora
Address : Avenida das Cataratas 1749, Foz do Iguacu, State of Parana 85853-900, Brazil
Related Site : http://www.iporashow.com.br/
7. Buddhist Temple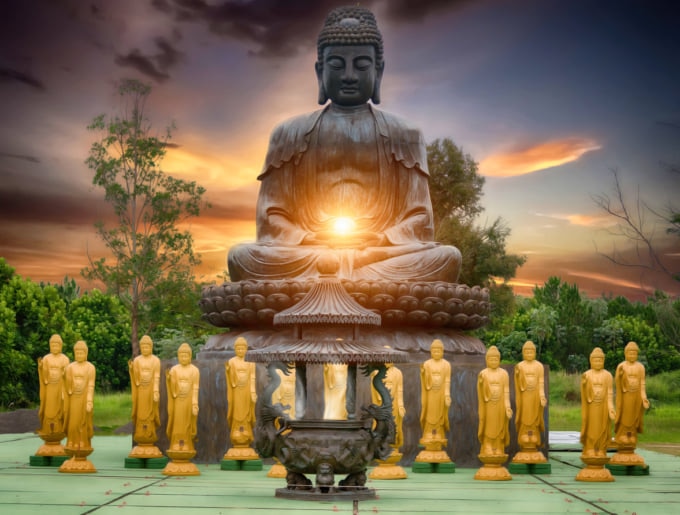 Buddhist Temple is not such a touristy place but still gets the attention of such an attraction. There are many Buddhist statues lined making them intriguing. From the temple, one can get amazing views of Foz do iguaçu and also Paraguay. The temple is open to all and will take you through the Buddhist culture covering their way of life and thought. The atmosphere is generally peaceful and you will feel it as soon as you get to the grounds. There are no entry charges to this amazing place.
Name : Buddhist Temple
Address : Rua Dr. Josivalter Vila Nova, 99, Foz do Iguacu, State of Parana 85867-504, Brazil
Related Site : https://www.visitefoz.com.br/es/puntos-turisticos/templo-budista-foz/
8. Astronomy Polo Casimiro Montenegro Filho
Astronomy Polo Casimiro Montenegro Filho is a great place to geek out while in Foz do Iguacu. The center is science-based and features a planetarium together with a museum. If you are crazy about science or space exploration, this will fill that thirst as it has models of various space crafts and the solar system that you can get to interact with. It also offers a perfect platform to learn more about the stars and constellations. There is a photo prop area where you can take amazing photos behind an astronaut body and carry it as a souvenir.
Name : Astronomy Polo Casimiro Montenegro Filho
Address :900, Avenida Tancredo Neves, 6731 - Jardim Itaipu, Foz do Iguaçu, Parana, Brazil
9. Ecomuseu de Itaipu
Ecomuseu de Itaipu is a small yet well-curated museum that holds some history about Foz do Iguacu. It houses a large historical record of the people and the region especially details on the Itaipu dam construction and things from that era. There are other rooms available with machinery and turbines that were used for the dam which is very educative. Entrance is charged at 12 reals although you can enjoy free admission on Saturdays. Since bags are not allowed, you will be allocated a locker to store your belongings.
Name : Ecomuseu de Itaipu
Address : Avenida Tancredo Neves 6001 | Itaipú, Foz do Iguacu, State of Parana 85867-000, Brazil
Related Site : https://www.turismoitaipu.com.br/pt/atracoes/ecomuseu
◎ Closing
From the scenic falls to the lush parks, Foz do Iguacu offers some of the most interesting natural wonders on the Brazilian soil. Tourists continuously flock to this city to get a taste of the pie that is Foz do Iguacu. If you are an eco-lover or a nature photographer, this is the perfect sightseeing destination to travel to as it offers some of the best of its kind.