Seoul: The Capital City of South Korea where History and Modernization Meet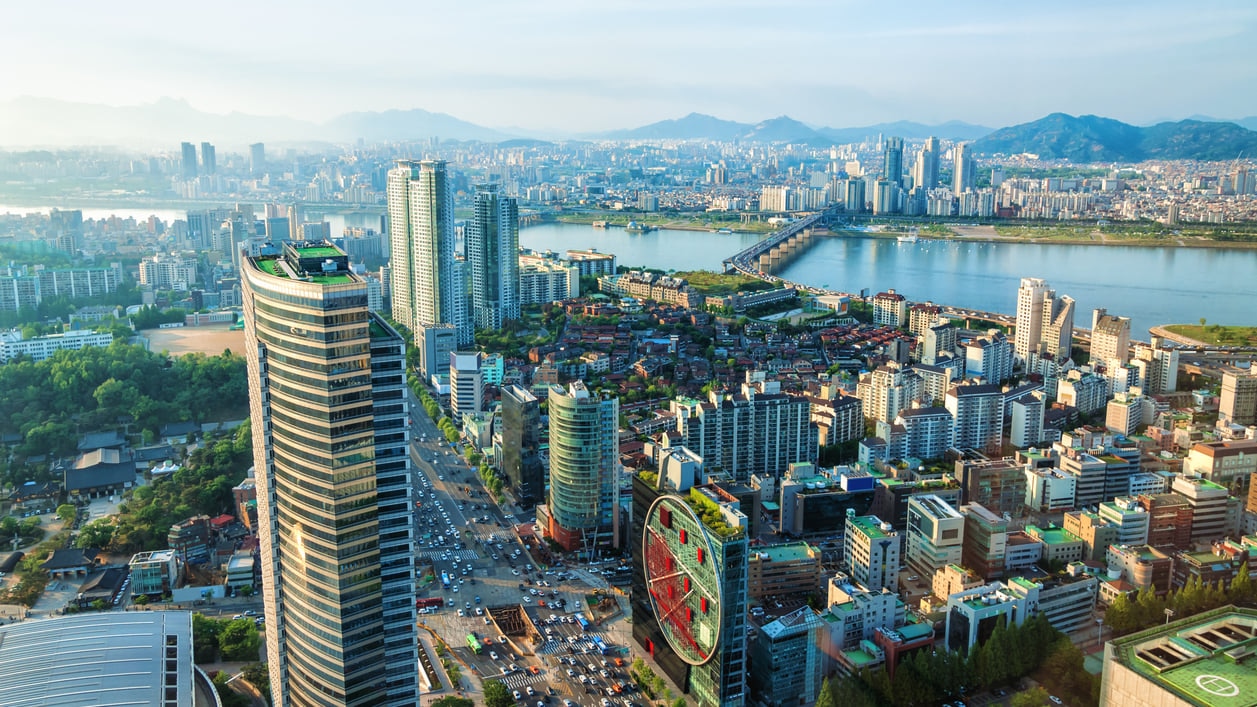 Seoul is the capital city of South Korea and the largest metropolis in the country, The city is not only rich in history and culture but also one of the most modernized in East Asia as seen by its towering structures and well-developed economy. In this article, we are going to take a peek at the wonder of Seoul by identifying ten of the best sightseeing destinations which can be found in the city.
[x] close
Seoul: The Capital City of South Korea where History and Modernization Meet:table of contents
1. Bukhansan National Park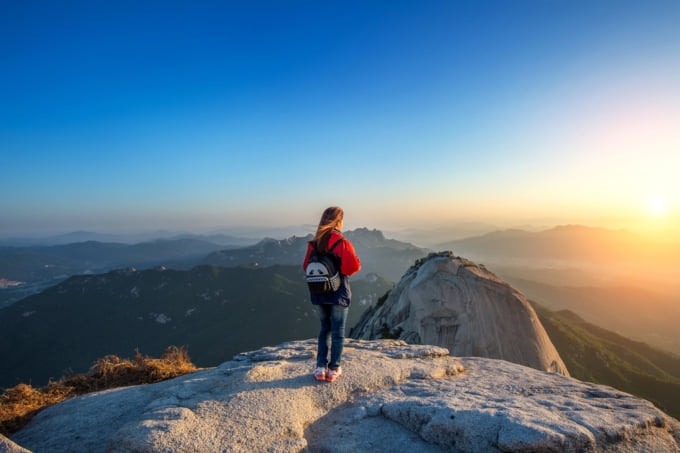 Photo by Guitar photographer/shutterstock.com
If you're looking to escape the modern metropolis and its bright flashing lights for a moment, there's no better places than Bukhansan National Park. A stone's throw away from the city this national park is full of vast forested areas, granite peaks and fascinating majestic temples. You can also get some stunning views over the city of Seoul from the mountains around the park such as Insubong which rises up over 800 meters above sea level. It's perfect for spending a day out of the city without really travelling to far away.
Name:Bukhansan National Park
Address:262 Bogukmun-ro, Jeongneung-dong, Seongbuk-gu, Seoul, South Korea
2. The War Memorial of Korea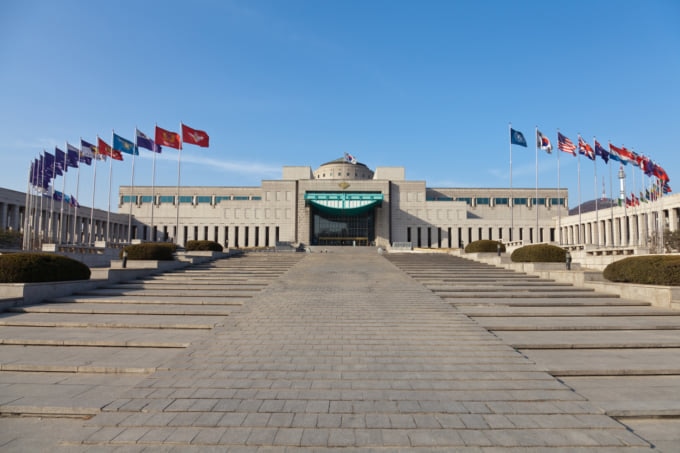 A war memorial built on the old site of the headquarters for the Korean army, it was constructed for the purpose of preventing another war and expressing hope to one day reunite North and South Korea. The memorial is more like a museum, exhibiting a large range of military items from various wars used by Korean and international forces, with around 13,000 items in total.
Name:The War Memorial of Korea
Address:29 Itaewon-ro, Namyeong-dong, Yongsan-gu, Seoul, South Korea
Related Site : https://www.warmemo.or.kr/LNG/main.do?lan=en
3. Dongdaemun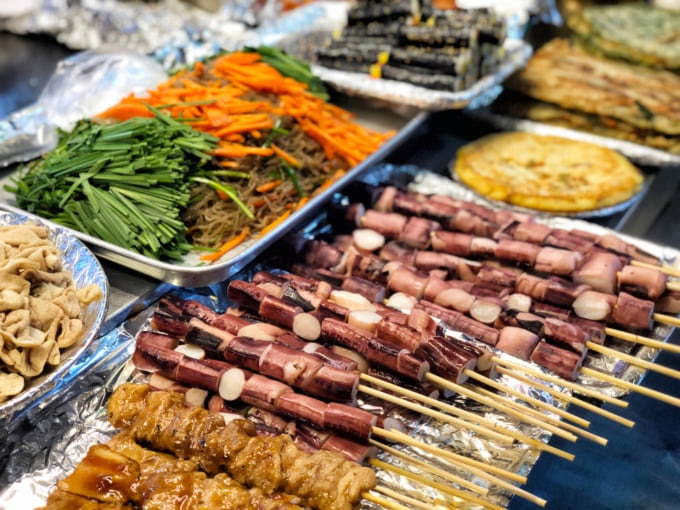 Photo by SAHACHATZ/shutterstock.com
Dongdaemun Market is an expansive commercial district in Seoul that consists of traditional markets and shopping centers selling a wide range of different items. It has been designated as a Special Tourism Zone in 2002 for its status as a famous shopping and sightseeing destination in Seoul. The market sells various types of goods but notably fabric and silks, shoes, clothes, and leather goods, among others. There are also food areas which specialize in Korean cuisine where you can try Korean snacks such as sundae and mandu.
Name:Dongdaemun
Address:Euljiro 6(yuk)-ga, Jung-gu, Seoul, South Korea
4. National Museum of Korea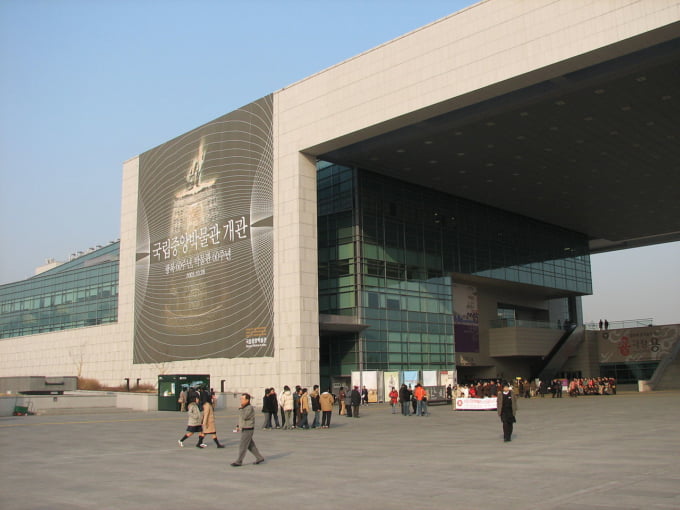 The National Museum of Korea is a museum in Seoul that showcases the rich history and art of Korea. Since its foundation in 1945, this flagship museum has become committed to various research and studies in the fields of history, archaeology, and art. The museum has been divided into three main floors with the ground floor containing gardens of indigenous plants, a collection of pagodas and parks. The first floor consists of the Prehistory and Ancient History Gallery. The second floor contains the Calligraphy and Painting Gallery. The third floor is comprised of the Sculpture and Crafts Gallery.
Name:National Museum of Korea
Address:137 Seobinggo-ro, Seobinggo-dong, Yongsan-gu, South Korea
Related Site:http://www.museum.go.kr/site/eng/home
5. Hangang Park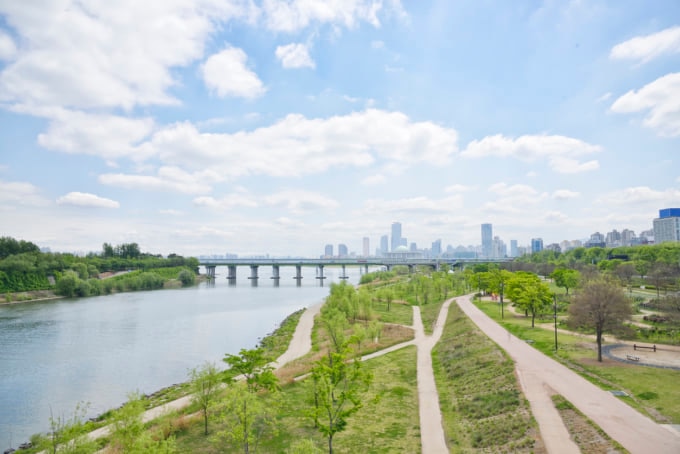 If like most people you've tired yourself out trying to see as much of the city as possible in a short time frame, you'll want to head to Hangang Park to spare a moment to relax and unwind. It's actually a series of several different parks that were built in the area between 1982 and 1986. Apart from just chilling out and enjoying a little greenery, there's a range of other activities such as skateboarding, hiking, biking and swimming.
Name:Hangang Park
Address:Seoul, South Korea
6. Changdeokgung Palace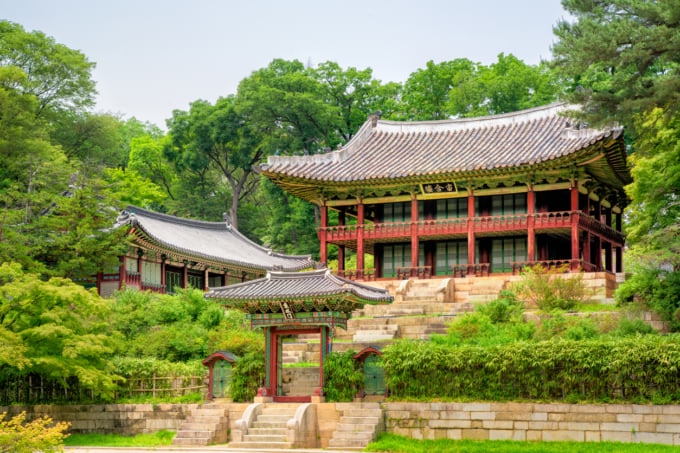 Changdeokgung Palace is one of several structures dubbed as the 'Five Grand palaces', built by various kings of the Joseon Dynasty. The palace is beautiful and a great representation of traditional Korean architecture. Make sure to check out some of the iconic structures of the palace such as Donwamun Gate, Geumcheongyo Bridge, Injeongjeon Hall and the Yeon-gyeongdang Residence.
Name:Changdeokgung Palace
Address:99 Yulgok-ro, Waryong-dong, Jongno-gu, Seoul, South Korea
Related Site:http://eng.cdg.go.kr/
7. Seoul Forest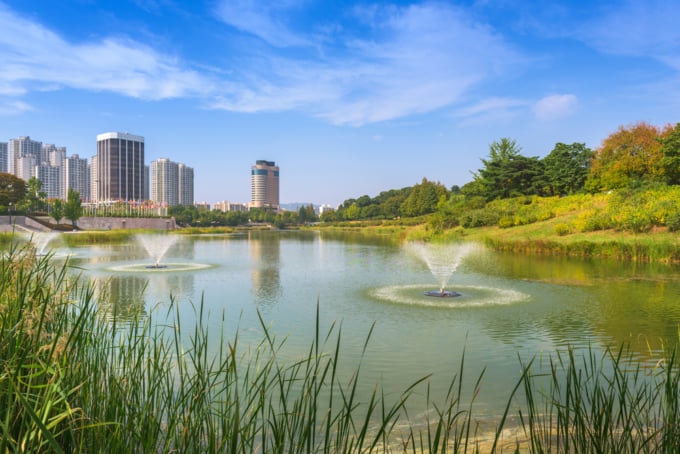 Photo by CJ Nattanai/shutterstock.com
Seoul Forest is another great place for getting a spot of fresh air when you are in Seoul. This large park contains over 400,000 trees and 100 different animals, once used as a royal hunting forest. Later on, it became the first water purification plant in the area in 1908. At present, the Seoul Forest has been transformed into an expansive park with a large amount of trees and a lake where tourists and locals can get a quick escape to nature.
Name:Seoul Forest
Address:273Ttukseom-ro, Seongsu 1(il)-ga 1(il)-dong, Seongdong-gu, Seoul South Korea
Related Site : http://seoulforest.or.kr/english
8. Gyeongbokgung Palace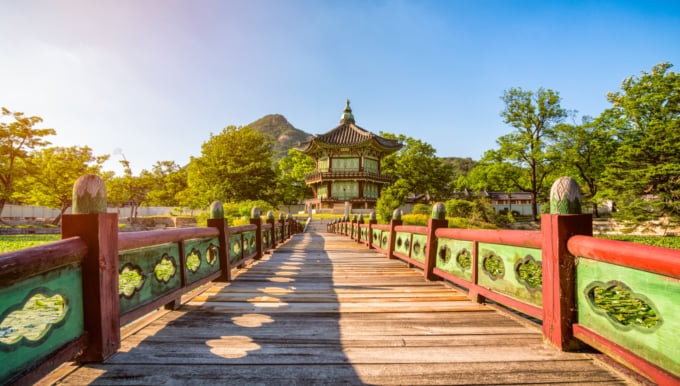 Gyeongbokgung Palace was built in 1395 during the Joseon dynasty and is one of the largest of the palaces dubbed as the "Five Grand Palaces." It served as the house of the Kings of the Joseon dynasty and also became the home of the government of Joseon. The palace has a rich history, having been burned during the Imjin War and destroyed by Imperial Japan in the early 20th century. It's one of the most beautiful palaces in the country after finishing restoration work and currently contains the National Folk Museum and the National Palace Museum of Korea.
Name:Gyeongbokgung Palace
Address:161 Sajik-ro, Sejongno, Jongno-gu, Seoul, South Korea
Related Site : http://www.royalpalace.go.kr:8080/html/eng_gbg/main/main.jsp
9. N Seoul Tower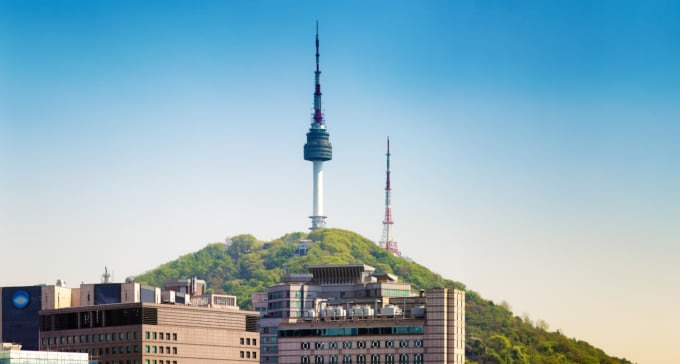 The N Seoul Tower, officially known as the YTN Seoul Tower and commonly known as Seoul Tower or the Namsan Tower, is an observation and communication tower that is located on Namsan Mountain in Seoul. It is the second highest point in the city at 236 meters high. Constructed in 1971, the tower is the country's first general radio wave tower. Visitors can take a ride on the Namsan cable car up to Mount Namsan to get to the tower. You'll also find a number of cafes and restaurants there too.
Name:N Seoul Tower
Address:105 Namsangongwon-gil, Yongsan 2(i)ga-dong, Yongsan-gu, Seoul, South Korea
Related Site : http://www.nseoultower.co.kr/eng/
10. Bukchon Hanok Village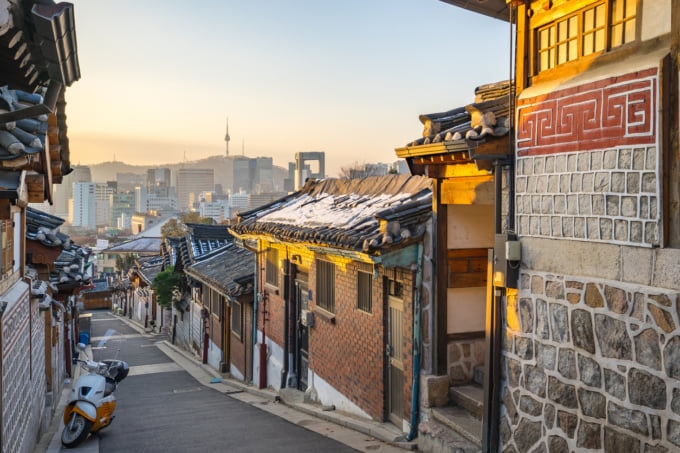 One of the best preserved traditional Korean villages in the country, Bukchon Hanok Village is located right in the center of Seoul. It's beautiful hilltop location also offers stunning views across over the city and towards N Seoul Tower as you walk around the quaint traditional streets. You can even book a room to stay in one of the Korean-style houses there to get a feel for what life was once like in ancient Korea.
Name:Bukchon Hanok Village
Address:South Korea, Seoul, Jongno-gu, Gye-dong
Related Site : http://hanok.seoul.go.kr/front/eng/index.do
Conclusion
As one of the liveliest cities in Asia, Seoul has an electrifying pace offering a little something for everyone. Explore some of the many food markets around the city to sample the center of one of the most beloved cuisines on the planet.