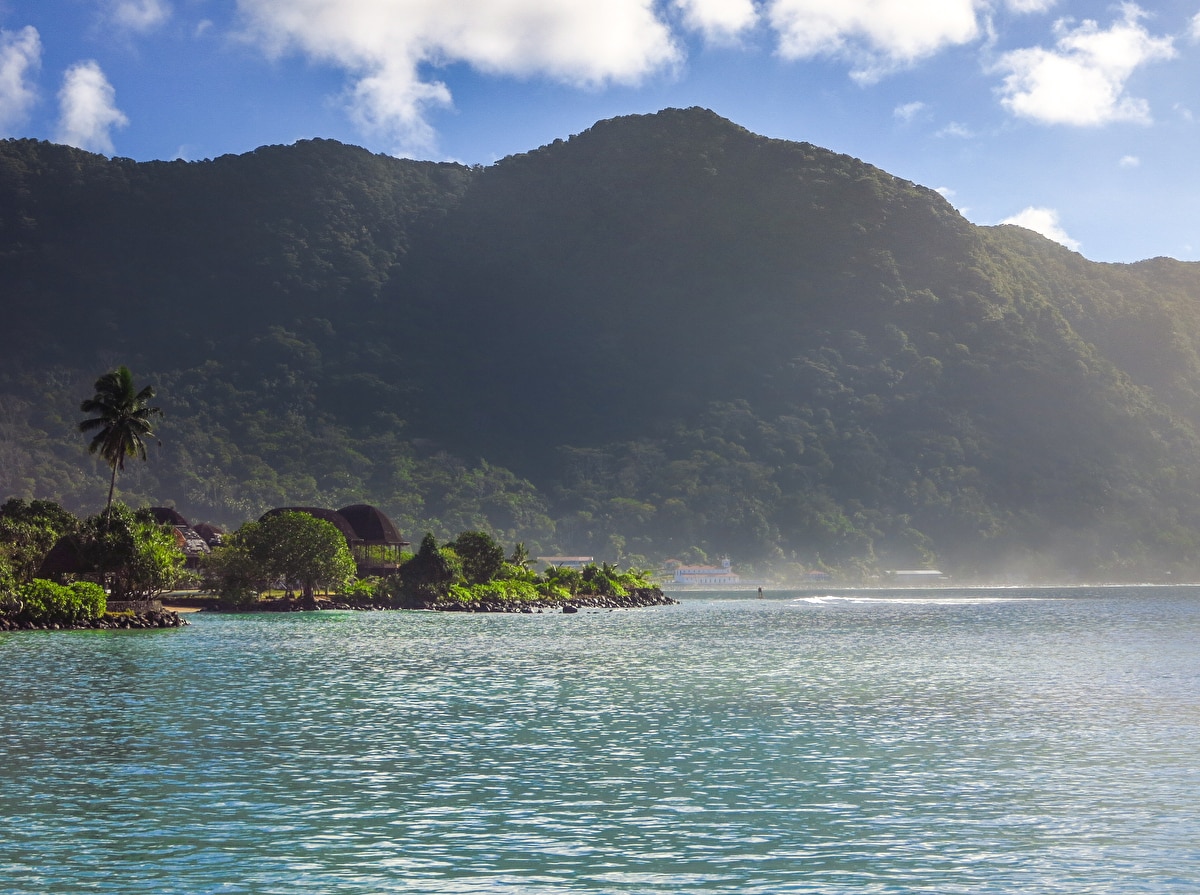 American Samoa:A Combination of Historical and Natural Values
table of contents
[x] close
American Samoa:A Combination of Historical and Natural Values
American Samoa is a group of islands and an unincorporated area of United States and is situated in the Southern part of Pacific Ocean. There are five main islands included in American Samoa and is mostly famous for its high rates of military enlistment. This exotic archipelago is a place with breathtaking sceneries and spectacular views and is a very famous tourist destination. The means of transportations you will need to use while arriving here are plane and boat. And what refers to the top ranked places for your visit in American Samoa, we will help you to choose them with the top-visited sightseeing list, introduced below.
1. National Park of American Samoa (Tutuila)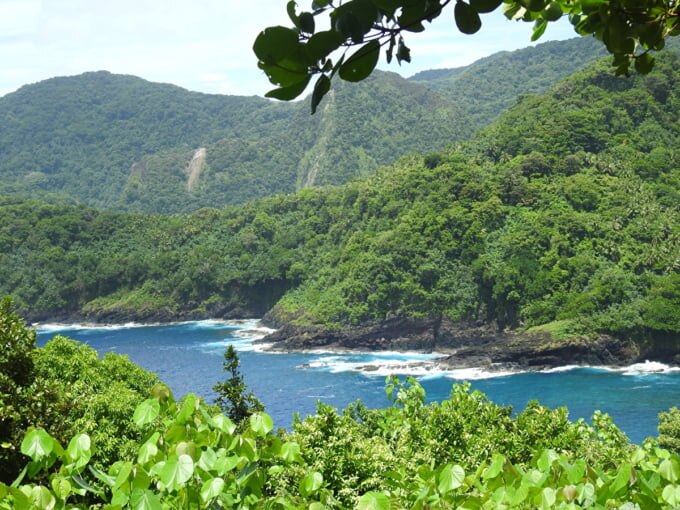 Photo by NaturePhotoStock/shutterstock.com
National Park of American Samoa is located in American Samoa and is spread on three separate islands. It protects the Samoan culture, tropical rainforests and fruits. This is an ideal sightseeing not only for walking and seeing the variety of animals, insects and generally the breathtaking view, but also for snorkeling and hiking. Be aware that there are two main entrances to this park and you can choose either of them to make your trip there. You will admire the potentially beautiful scenery of this national park - the pride of American Samoa and you will like how this park is protected and how clean it is.
Name:National Park of American Samoa
Address:Pago Pago, American Samoa, Pago Pago, Tutuila, American Samoa
Related Site:https://www.nps.gov/npsa/index.htm
2. Mount Alava (Tutuila)
Mount Alava is an ideal sightseeing located in American Samoa. This amazing spot is much more incredible in the morning, when you can take a walk or just hike enjoying the sunrise and the fresh air. You can spend your time here with friends, family members and even locals, who are very easy to make friends with. This breathtaking attraction of American Samoa will provide you even higher feelings if you get to the top of it. Stand there and admire the whole scenery below. This will truly be an amazing experience for your trip to American Samoa.
Name:Mount Alava
Address:Pago Pago, Tutuila 96799, American Samoa

3. Two Dollar Beach (Tutuila)
This paradise-like beach is one of the most amazing sightseeing in American Samoa. The beach is ideal for snorkeling, as well as, for enjoying the underwater life. Seeing the stunning scenery of underwater world you will not help taking photos of every single plant and fish. Enjoy the beauty of this popular beach with extremely clean area and pleasurable atmosphere. All you need to do is to pay for the entrance and get the whole beach open and available for your trip time. Relax and take your time in this peaceful sightseeing and get the most refreshing experience of the warm and majestic water and incredible view of American Samoa.
Name:Two Dollar Beach
Address:Avaio, Pago Pago, Tutuila, American Samoa
Related Site:http://twodollarbeach.com/
4. Ofu Beach (American Samoa)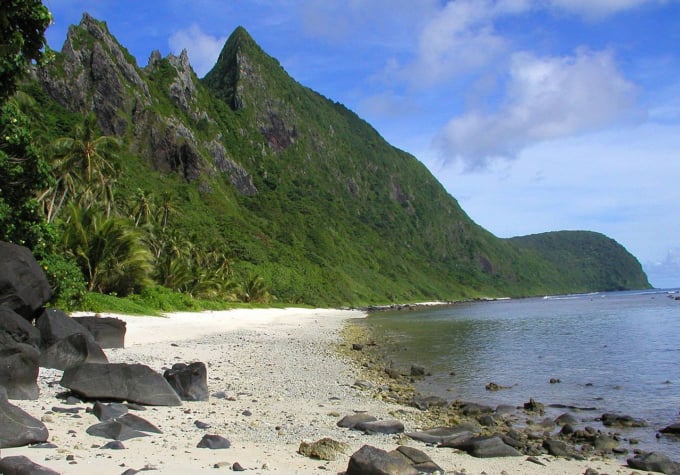 Photo by commons.wikimedia.org
Ofu Baech is a great attraction for snorkeling and is a pristine beach located in American Samoa. The white sand beach and the breathtaking scenery of this beach the clear ocean and the scorching sun will provide for you the most phenomenal memories and experiences from your trip to American Samoa. The species of fish, coral and the reefs will not leave you without satisfying feelings. If you are interested in seeing fish very close to you, go into the water and stay calm for some minutes: soon you will see fish coming to you. To arrive to this beach you will need to use such kind of means of transportation, such as plane and boat. The beach is always full of people, especially tourists and is a great way to make new communications and new friends with people from very different parts of the world. If you want to have a really amazing trip with your friends or family members, be sure that you will never regret visiting this exceptional sightseeing in American Samoa.
Name:Ofu Beach
Address:American Samoa
5. Matafao Peak (Tutuila)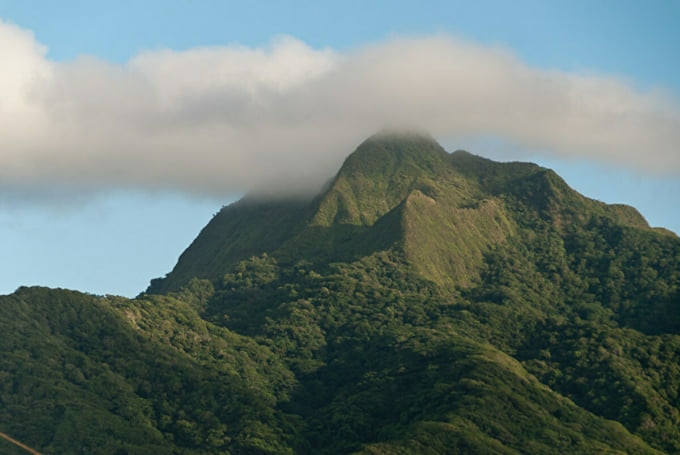 Matafao Peak is a mountain located on the Tutulia Island, in American Samoa. This attractive sightseeing is the highest peak of the island, with the heights of 653 meters. If you are fond of hiking, and getting to the top of breathtaking monuments, this spot will surely become one of the most favorite places of yours. What you can see from the top of Matafao Peak, is the beautiful scenery of the island, especially if the weather is good and the day is clear. This adventurous sightseeing is an awesome and cool attraction of American Samoa, unique for its exceptional beauty and variety of views.
Name:Matafao Peak
Address:Tutuila, American Samoa
6. Fagatele Bay Trail (Tutuila)
Fegatele Bay Trail is a breathtaking sightseeing of American Samoa with first rate bay and hike. You will have a worthwhile destination if you take a trip to this amazing spot. This sightseeing is most preferable especially for those who are fond of natural beauties and like to spend their time in open air, enjoying the whole pleasure of fresh and clean air. Hike and snorkel, or just have a walk here and admire every single beauty you will see. You will need to pay $5 for each person you will enter Fegatele bay Trail with and after that you will get the chance to enjoy the whole scenery and the spontaneous atmosphere of American Samoa.
Name:Fegatele Bay
Address:Futiga, Tutuila 96799, American Samoa
7. Jean P. Haydon Museum (Tutuila)
Jean P. Haydon Museum is a famous tourist destination in American Samoa, built for representing the whole history and culture of the United States. This sightseeing is a tiny and small museum ideal for tourists who are interested in culture and historical values. You can stop here and enter to discover every single detail about American culture and the most significant historical events of US. The exhibition and displays will help you get an image about all the facts, even if there is not a guide with you to tell you about the events. The museum is open for everyone and is very easy to find for those, who are not from American Samoa.
Name:Jean P. Haydon Museum
Address:PO.Box 1540 | Village of Fagatogo, Pago Pago, Tutuila 96799-1540, American Samoa
◎ Closing
It is very noticeable that American Samoa is an ideal tourist destination for both nature lovers and those who are interested in historic and cultural values. You can plan your visit spots beforehand, so as not to lose time after your arrival, because at that time you will just be excited on how to use your time as precisely as possible, not to lose a moment without admiring the breathtaking sightseeing and amazing spots of American Samoa. Make your tour to American Samoa more memorable by taking your photo camera with you. Enjoy your pastime and improve your health and knowledge side by side.