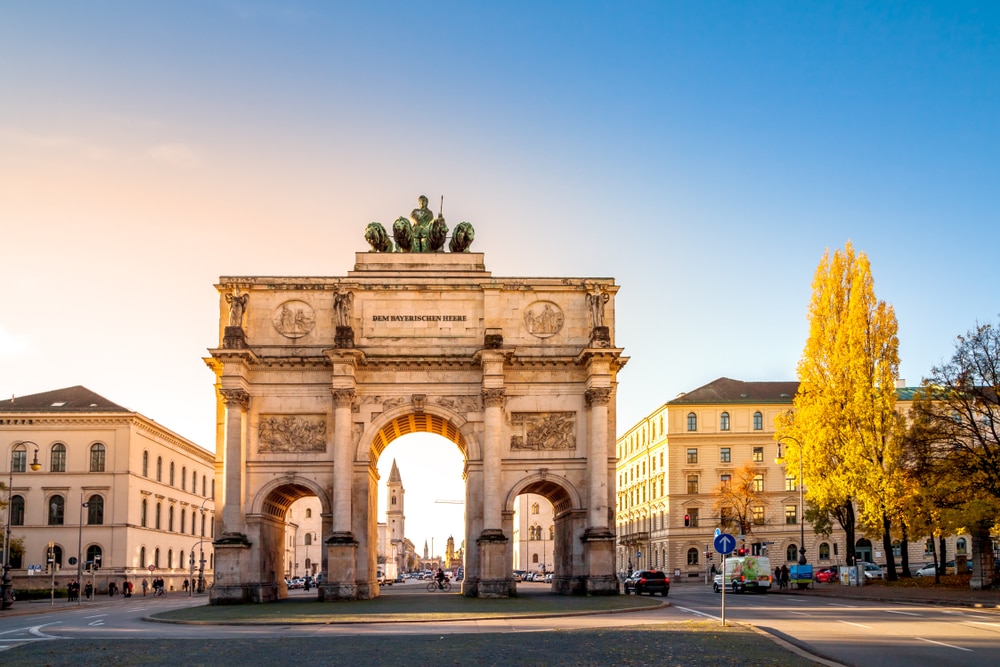 Photo by LaMiaFotografia/Shutterstock
The Top 8 Things to Do in Munich
If your idea of having a good time includes visiting traditional beer gardens, enjoying picturesque public parks and admiring beautiful Baroque churches, then a visit to Munich will be right up your street. Well known for its seasonal festivals and world-class museums, the capital of Bavaria is the third-largest city in Germany. Whether you wish to try local foods at the 19th-century outdoor farmers market, visit the world's largest beer festival or check out Kunstareal's cluster of fabulous art museums, there are plenty of seriously awesome activities to enjoy while visiting this vibrant city.
table of contents
[x] close
The Top 8 Things to Do in Munich
Go For a Stroll in the English Garden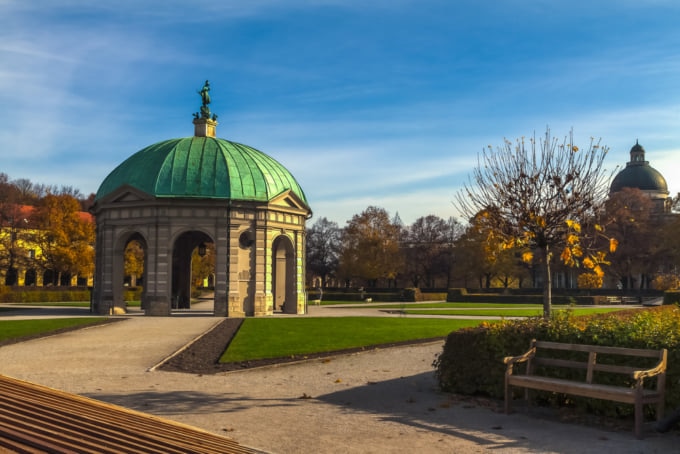 Photo by Sergio Bertino/Shutterstock
The largest city park in all of Germany, the English Garden (Englischer Garten) is the ideal place to kick off your Munich travel itinerary. Covering an area of nearly 1,000 acres, this beautiful park offers a number of entertaining attractions. From renting a paddle boat and enjoying the artificial lake to going for a walk along the beautiful wooden paths, a visit to Munich's English Garden is often an unforgettable experience. Make sure to check out the stunning Japanese tea house, as well as the Bavarian National Museum which houses a fascinating collection of tapestries and sculptures.
Explore Marienplatz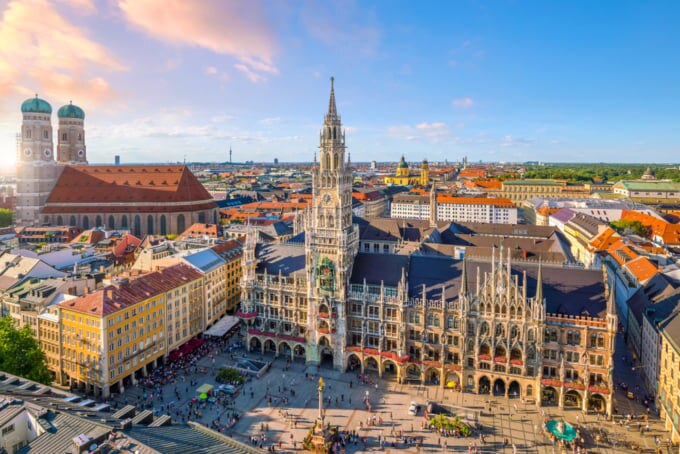 Photo by f11photo/Shutterstock
Munich's central square, Marienplatz is a popular gathering spot for many tourists visiting the capital of Bavaria. Here, you will see dozens of cool attractions such as the Neues Rathaus (New City Hall), Altes Rathaus (Old Town Hall), and the Fischbrunnen which is a fountain with bronze figures from the 19th century.

However, the biggest draw here is the Glockenspiel which can be found within the Rathaus. This famous clock chimes daily at 11 AM, at noon, and at 5 PM from March to October and stopping to watch the clock's mechanical figures as they dance is a must. If you are looking for brochures, check out the nearby Tourist Information Center or go on an elevator ride to the gallery to enjoy spectacular views of the city.
Try Local Foods at Viktualienmarkt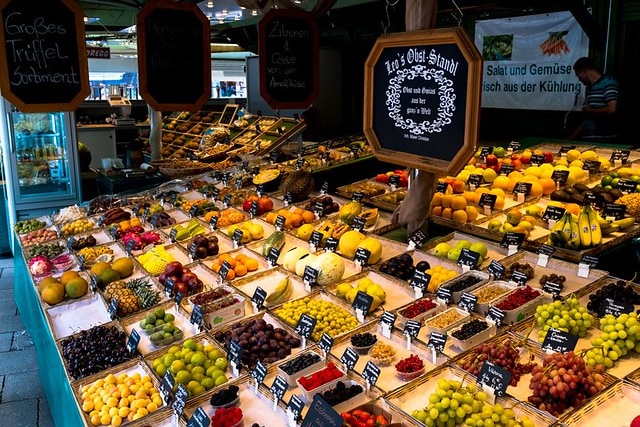 Food lovers visiting Munich will want to check out the lovely Viktualienmarkt, a daily outdoors farmer's market which dates back to the 19th century and houses more than 140 booths that sell all kinds of local delicacies including sausages, pretzels, cheese, veggies and much more. There is a nice butcher's hall where you can choose your favorite cured meats, a quaint bakery, flower areas and a fish market. Many locals come here to shop for groceries, but there is also a giant beer garden in the center of the marketplace where you can order some delicious German food and sample some of the finest Bavarian beers.
Visit the World's Biggest Beer Festival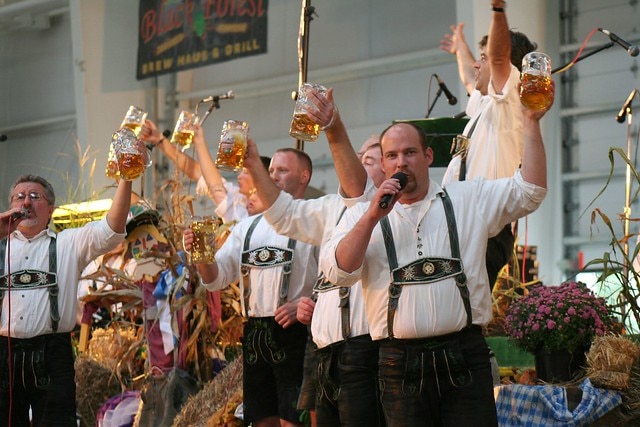 When someone mentions Munich, the first thing that usually comes to mind is Oktoberfest. It's no surprise either, as Oktoberfest is easily the biggest and most famous beer festival in the world. It attracts around seven million visitors each year, nearly eight million liters of beer gets consumed in 18 days, and dozens of tents can hold up to 8,500 guests each. Keep in mind that these tents get crowded really fast, so it's best to arrive early in the day and grab a seat. Besides beer, visitors should make sure to try some of the local foods such as schnitzel, bratwursts and pretzels.
Watch Surfers on the Eisbach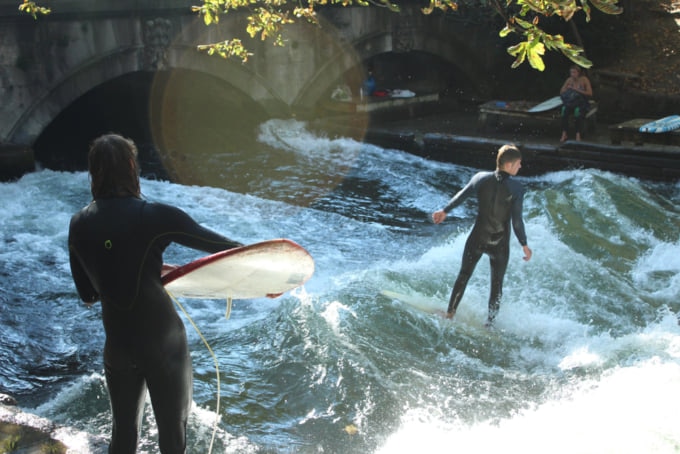 Photo by Zimtography/Shutterstock
Although Munich is a landlocked city with hundreds of miles separating it from the ocean, you can see river surfers riding the waves of the Eisbach, a canal located on the edge of the English Garden. Attracting professional surfers in wet suits throughout the year, the Eisbach is one of Munich's most unique attractions. Here you'll get the opportunity to watch surfers jumping off the bank onto their small boards and making sharp turns as soon as they hit the water.
Explore the Nymphenburg Palace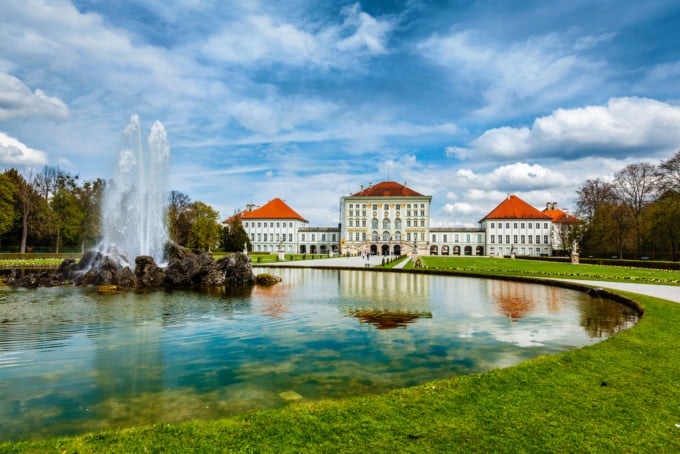 Photo by Dmitry Rukhlenko/Shutterstock
Located in the northwest outskirts of the city, the Nymphenburg Palace used to serve as a summer home to the Wittelsbach family. Nowadays, some of the rooms of the palace and the extensive formal gardens are open to the public and the best time to visit this place is in summer when the gardens are in full bloom. Make sure to check out the Central Pavilion which houses a three-story Stone Hall and dozens of private chambers where artwork and furnishings are stored. The Museum of Royal Carriages has an impressive collection of state coaches, while Amalienburg used to serve as a hunting lodge and is well-known for its incredible Hall of Mirrors.
Pay a Visit to Kunstareal District's Art Museums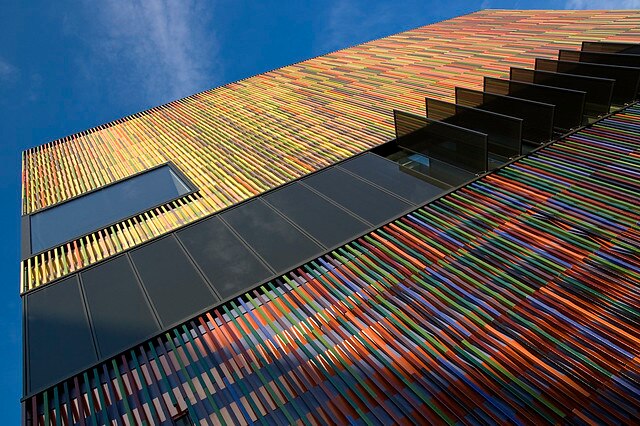 Photo by digital cat/Shutterstock
No visit to Munich is complete without walking around the Kunstareal District and its fabulous art museums. Here you'll find the three Pinakothek art galleries including the State Gallery of Modern Art, the Old Picture Gallery and the New Picture Gallery. At the State Gallery of Modern Art, expect to find works by Warhol and Picasso, while the Old Picture Gallery has a nice collection of German, Spanish, Flemish, and Italian medieval paintings.

There are a few other museums within the district which are well worth paying a visit such as Lenbachhaus which houses works by Expressionist painters and the Staatliche Antikensammlung where you'll find a number of interesting antiquities and ancient sculptures.
Go for a Swim at Müllersches Volksbad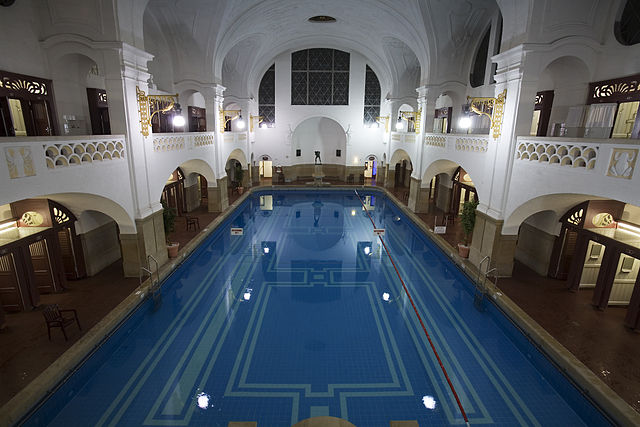 Photo by Jorge Royan/Wikipedia
How can swimming be an attraction? Well, at the Art Nouveau building in Munich it is for sure a highly-memorable experience. Opened in 1901, Müllersches Volksbad is one of Europe's most beautiful public swimming pools. Inside you'll find a 100-foot-long pool, as well as Roman steam baths with lovely bronze statues, murals and ornate iron bars. However, one of the most unique features is the Finnish-style sauna with its mood-setting colorful lighting. There's also a nice on-site restaurant which offers healthy meals like fruit-covered puddings and smoothie bowls.
Conclusion
One of Germany's most developed cities, swathed in history and the unique Bavarian culture, Munich should be high on anyone's list while traveling around Europe. The city is full of some incredible architecture along with almost a hundred museums dotted around the city which cover a range of different themes but mainly centered around the traditional arts.