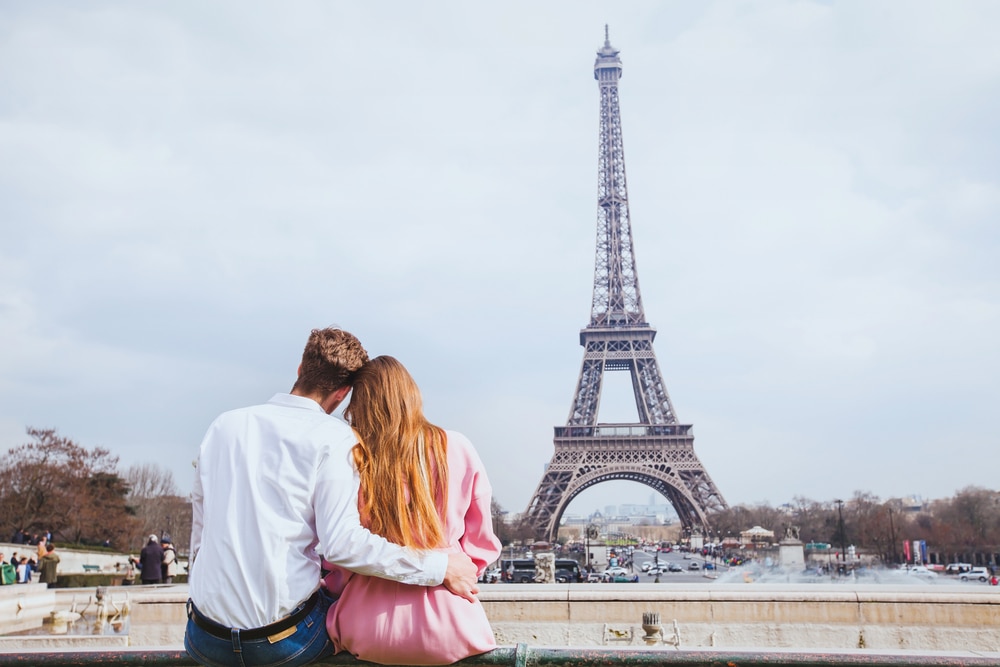 Photo by Song_about_summer/Shutterstock
Romantic Things to Do in Paris, the City of Love
While Paris offers things for everyone, the best way to see the city is no doubt with a significant other. From its cobbled streets, lamp-lit streets to the classic architecture, Paris is a dream for the romantic couples. Although you can't 'lock in your love' on the Pont des Arts bridge in Paris anymore, as the government removed them after it was causing damage, there are plenty of romantic activities that are even better to do in the city.
table of contents
[x] close
Take a River Cruise Along the Seine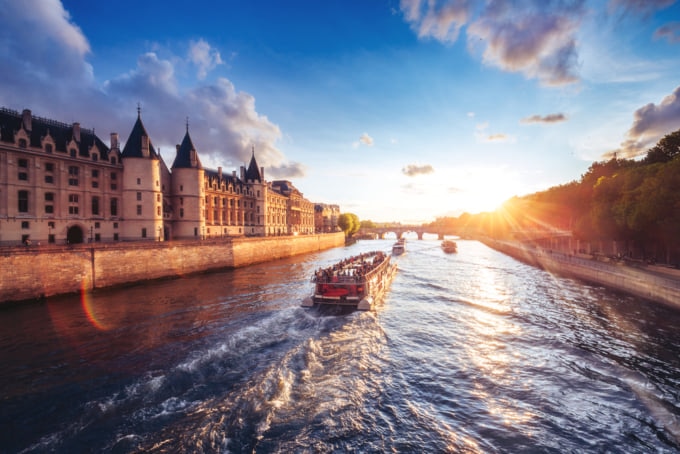 Photo by Funny Solution Studio/Shutterstock
It might be touristy but there's just nothing quite as romantic as the classic cruise along Paris' iconic River Seine which cuts through the city. From the river you'll be able to see much of the main attractions in Paris such as the Eiffel Tower and Notre Dame.
Take a Stroll Around the Beautiful Parks and Gardens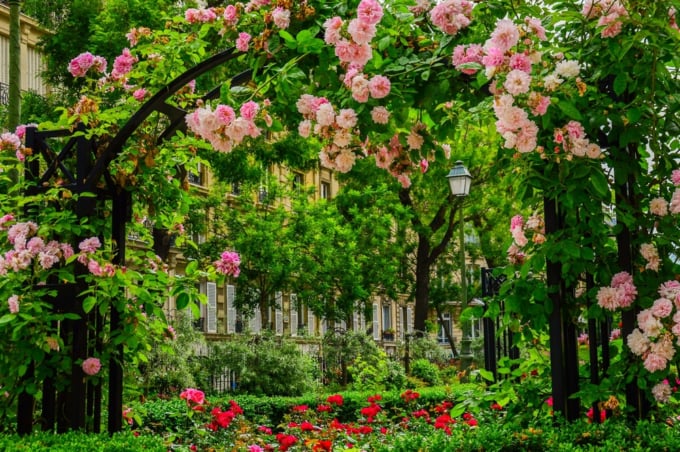 Photo by Sophie Lenoir/Shutterstock
Paris is full of little corners of greenery all around the city, from colorful gardens to quiet parks there's plenty of spots to sit or stroll around to create a romantic moment. With almost 500 parks around Paris, there's plenty of places to enjoy the natural environment, some of the more famous ones include Jardin du Luxembourg and the huge Bois de Boulogne.
Have Dinner on a Rooftop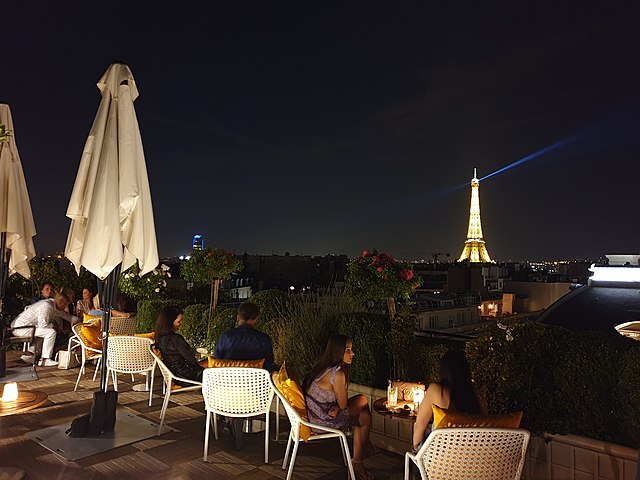 There's something about watching the City of Lights start to glow in the evening that just needs to be shared with a significant other. Many hotels in the city have rooftop restaurants where you can dine at such as the Hotel Raphael and the Holiday Inn.
Wine and Dine Al Fresco Style
For those on a stricter budget, having a classic Parisian meal doesn't have to be done at a luxury, expensive restaurant. Instead do as the locals do and go supermarket shopping for a picnic. Good wine is easy to fine at great prices in the city, pair it with a French baguette, butter, cheeses and cured meats and you have a classic French meal without breaking the bank. Even better Paris is full of romantic locations for having a picnic. Find a seat on the banks of the River Seine or go looking for a public park, there's plenty of places to eat outside in the city.
Visit the Temple of Love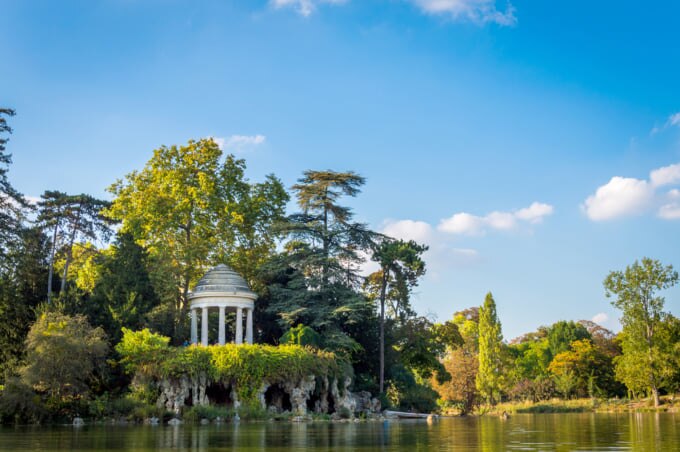 Photo by Mikhail Gnatkovskiy/Shutterstock
Paris even has it's very own temple dedicated to love. The Temple de l'Amour sits on an island in the gardens of the Palace of Versailles, a must-see for any impassioned lovers. The temple is just a small part of the beautiful gardens you'll find around the palace grounds however, it's well worth making the trip to see this magnificent part of the French capital.
Discover the Lamp-lit Secret Passageways of Paris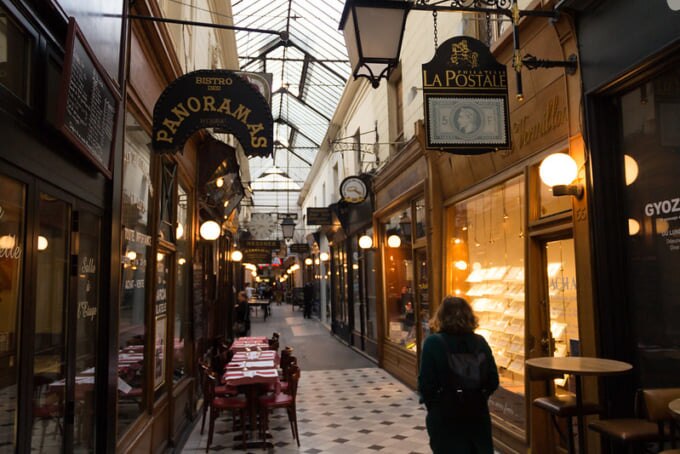 Step back in time together to 19th-century Paris by walking around the covered passageways and arcades of the city lit up beautifully with lamps and lined with quaint French boutiques. The city was once full of these covered streets back in the 19th century filled with shops and eateries but most were closed down and demolished to make way for department stores and high street shops. There are still a few that have stood the test of time however such as the beautiful Passage des Panoramas, the oldest of these passageways.
Conclusion
If you're looking for somewhere to take your lover or a city to spend your honeymoon in, there's nowhere quite as romantic as Paris. Even just walking its quaint, cobbled streets is enough to charm your partner, but you'll find a ton of romantic things to do in the city.