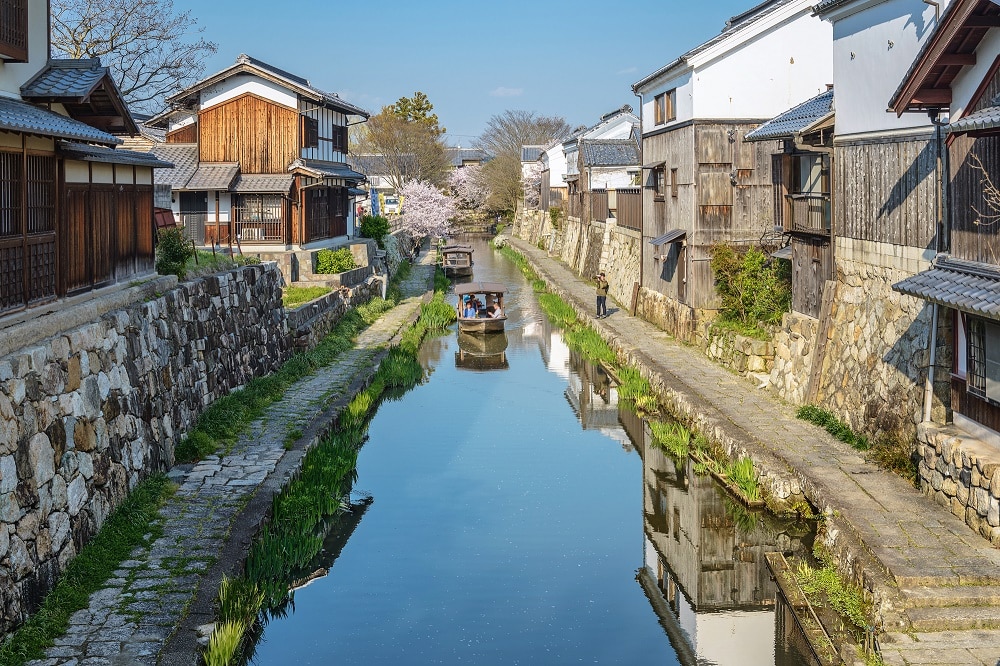 7 Scenic Spots and Beautiful Places in Japan that Only Locals Know About
Japan's least-visited regions are often hiding some of the country's most beautiful sights and attractions. From the vast Oki Island chain of Shimane Prefecture to the mysterious disappearing island of Kagoshima, these seven sightseeing spots and scenic views are well worth making the trip out there to see.
table of contents
[x] close
7 Scenic Spots and Beautiful Places in Japan that Only Locals Know About
Risshakuji Temple (Yamadera) in Yamagata Prefecture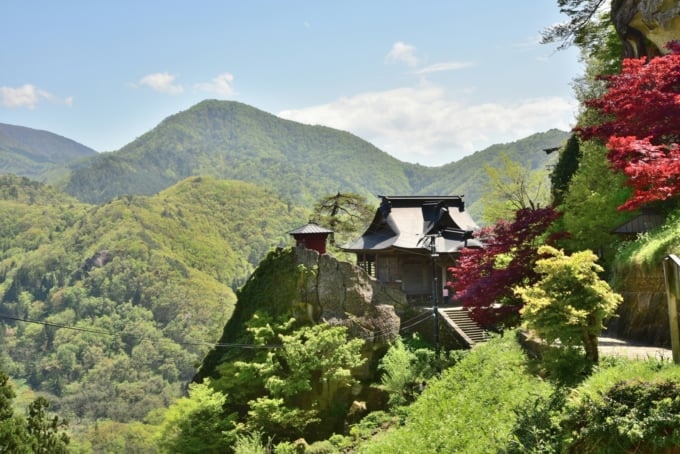 Risshakuji Temple, more commonly known as Yamadera (mountain temple), is an isolated Buddhist temple, hidden away in the mountains northeast of Yamagata City. The area is a magnet for photographers because of its stunning natural scenery, and the famous Japanese poet Basho is said to have visited once, composing a poem when inspiration struck. The temple complex begins at the foot of the mountain, and the thirty-minute ascent to the highest point is lined with stone lanterns, observation points and gates marking the entrance to the lower, middle and upper levels of the complex.
Inukko Matsuri (Dog Festival) in Yuzawa City, Akita Prefecture
In rural Akita Prefecture, many have a special fondness for dogs, calling them 'inukko', an affectionate nickname, instead of simply 'inu', the Japanese word for dog. The Inukko Festival has a history dating back nearly 400 years, and began as a way to ward off thieves. It's now a spectacular display of imposing dog statues made of snow, guarding ornate, snowy Shinto altars. Yuzawa City is known for its heavy snowfall in winter but also its sake, and during the festival the local breweries offer tours and tastings.
Candle Island in the Oki Islands, Shimane Prefecture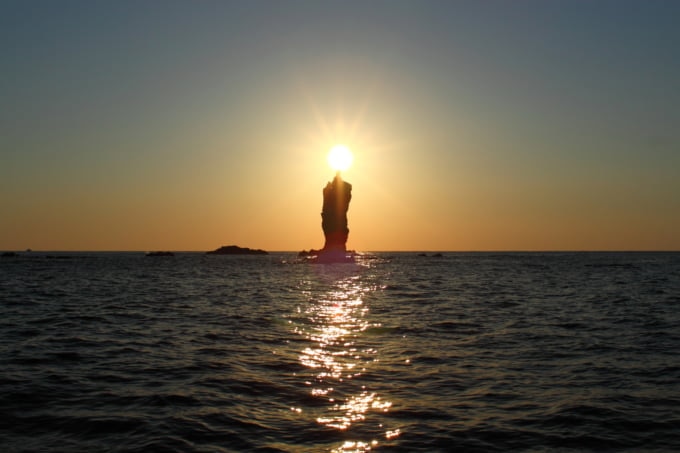 Known as Rosoku-jima in Japan, Candle Island gets its name not just from its curious shape. When evening approaches, onlookers eagerly gather at the lookout point on Dogojima, a large island in the Oki Island chain, to see the sun set the candle alight. These remote islands in Shimane, which are recognized as a UNESCO Global Geopark, have no shortage of gorgeous views and breathtaking scenery, but according to the Japan National Tourism statistics, hardly any visitors from overseas make the trek out to see them.
Yurigahama Beach on Yoronjima, Kagoshima Prefecture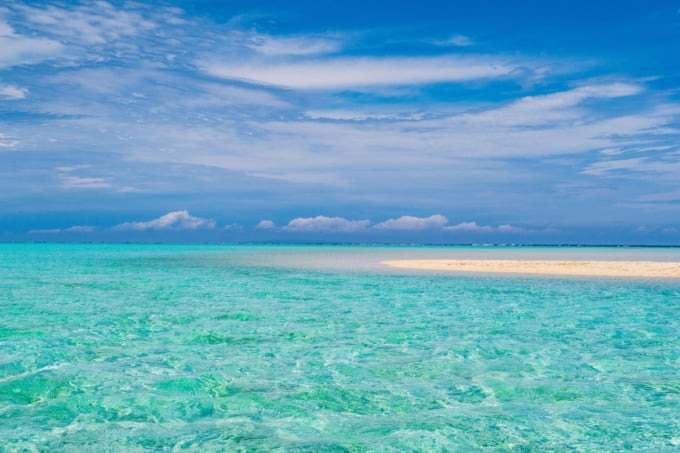 This breathtakingly beautiful beach is actually a sandbar located off the coast of Okaneku Beach on Yoronjima, one of the Amami Islands in Kagoshima Prefecture. Yurigahama Beach is known as the phantom beach, because it disappears under crystal clear, shallow blue waters during high tide, only to reappear again in a different place hours later. The shape, location and size of the mysterious beach changes all the time, so no two visitors will ever lay eyes on the same one, but that's all part of its allure.
The Hachiman-bori Canal in Omihachiman City, Shiga Prefecture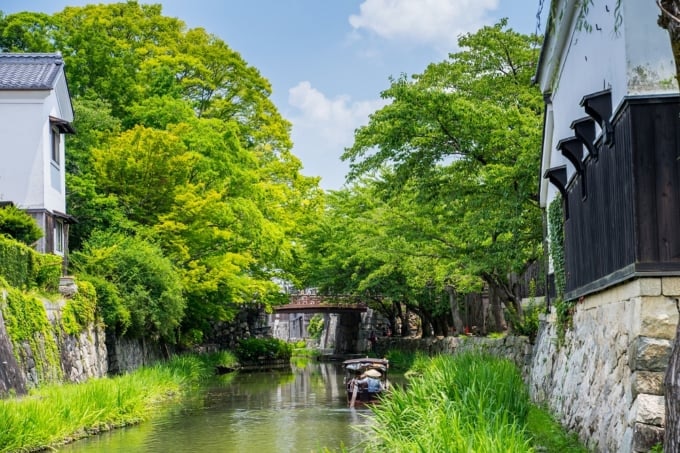 Omihachiman's historic canals are famous among Japanese, and the traditional townscape has been used as the set for multiple period dramas and samurai flicks. The best way to discover the town is by boat, and in nice weather or even in rain, the traditional wooden boats are manned and ready. The Hachiman-bori Canal was once used for the shipment of rice and other agricultural products during the feudal era when Omihachiman thrived as a merchant town. The waterways are fed from Lake Biwa, Japan's largest lake.
Kaike Onsen Area in Yonago City, Tottori Prefecture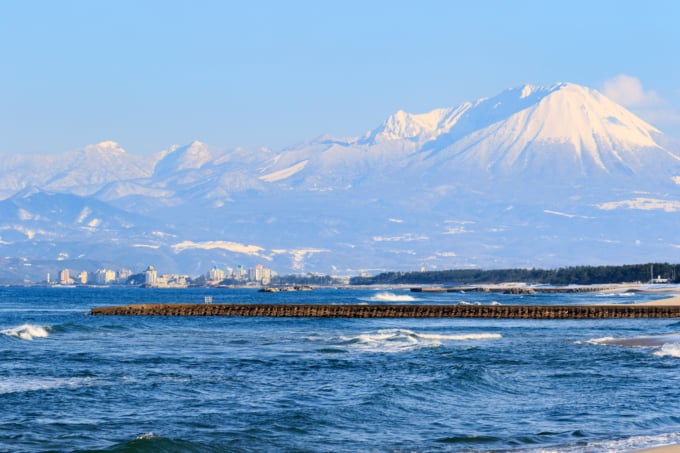 Tottori remains one of Japan's most undiscovered regions among overseas visitors, although its coastal sand dunes and remote mountain temples attract millions of domestic tourists each year. About two hours away from the Tottori Sand Dunes and one hour from Kurayoshi, one of Japan's many quaint historic towns with koi-filled canals, the Kaike Onsen area is one of the few places in the world where saltwater hot springs are the main attraction. The area is located directly on the coast next to the Sea of Japan, and it's worth splurging on an upscale ryokan or hot springs resort to get ocean views while relaxing in the baths.
Takachiho Gorge in Takachiho Town, Miyazaki Prefecture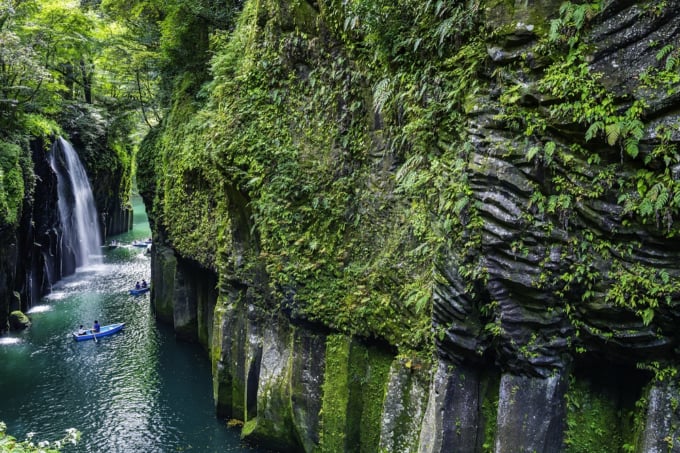 Takachiho Gorge was carved by the eruptions of Mount Aso, one of the largest active volcanoes on Earth, and filled with the pure mountain spring waters of the Gokase River. The best way to experience the gorge is by boat, and rentals are available in every season at 2,000 JPY for 30 minutes. Within the small town of Takachiho, there are also hot springs, fishing spots, scenic waterfalls and ponds, local shrines and a kagura hall, which is a kind of musical theater most active in western Japan.
Kanchogai-dori (Komakaido) in Towada City, Aomori Prefecture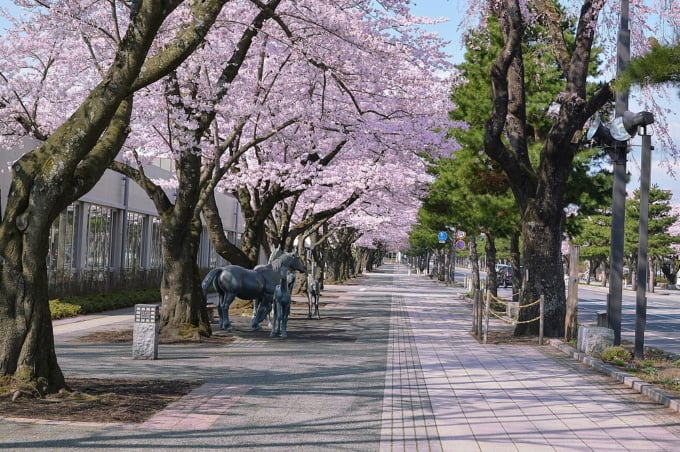 Kanchogai-dori is recognized as one of the loveliest streets in Japan, lined with fluffy pink cherry blossoms in spring and hardy black pines all year round. The lifelike statues of wild horses are a tribute to the city's history, to when it had a reputation for producing the finest horses around. Officially, the street is known as Komakaido, but more commonly called Kanchogai-dori meaning 'Government Office Street' because of the over 40 official government agencies located here.
In Conclusion
It's probably not surprising to learn that the overwhelming majority of visitors to Japan from overseas head to Tokyo, Osaka and Kyoto, according to tourism statistics collected by the Japan National Tourism Organization. Not everyone is disappointed, however, since it makes it easy for locals to keep the nation's best scenic spots and most beautiful places a well-kept secret. For those looking to venture off the beaten path, these top seven sights are some of the most photogenic spots in Japan.