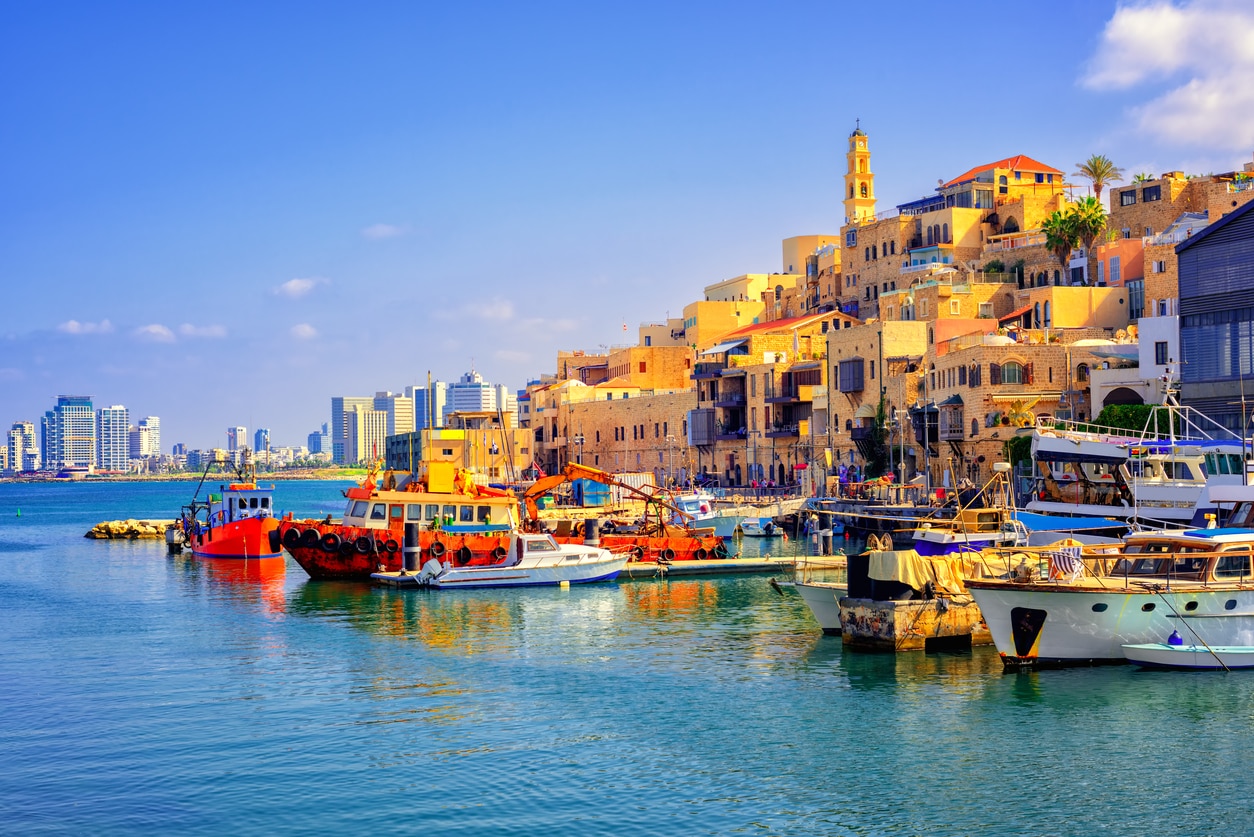 Tel Aviv : A Vibrant Mediterranean Manhattan
Tel Aviv meaning 'Hill of Spring' in Hebrew is a modern vibrant cosmopolitan that is the new wave of hip culture. One can expect everything progressive from art galleries to upmarket bistros to peaceful parks. The city seems to be bustling from every corner giving the tourist unlimited opportunities to explore this Mediterranean 'Manhattan'. These are some of the amazing sightseeing attractions you should engage in while in Tel Aviv:
table of contents
[x] close
Tel Aviv : A Vibrant Mediterranean Manhattan
1. Tayelet
Photo by commons.wikimedia.org
Tayelet is a 2km paved beachside walkway that links Tel Aviv and Jaffa. This walkway was introduced in the late 1930 's to separate bathing areas and promenading paths. A variety of activities take place across this Tayalet. You may go there for workouts, a good swim, beach games plus more. During nighttime, one can enjoy the bars and restaurants that are thriving across this Tayalet. The views are absolutely amazing both day and night. Be sure to carry some basic essentials like sunscreen, chairs and drinking water if you wish to just relax and soak up some sun.
Name:Tayelet
Address:Shlomo Lahat Promenade 17, Tel Aviv-Yafo, Israel
Related Site:http://gautamandgautamgroup.org/
2. Palmach Museum
The Palmach Museum is an experimental museum dedicated to the strike-force of the pre-state underground Haganah Israeli defense organization known as Palmach. The museum will enlighten you more on the struggles faced by the Palmach with the British and how Israel came to be. The museum also offers movies and exhibits alongside great explanation from the guides. Tours are booked in advance via email otherwise you may have to wait until the next tour is available. There is an interesting room where leaves gathered from the forest during that period have been preserved.This is also where Palmach would practice and dance.

Name:Palmach Museum
Address:10 Caim Levanon Street, Tel Aviv, Israel
Related Site:http://www.palmach.org.il/Web/English/TheMuseum/Default.aspx
3. Tel Aviv Museum of Art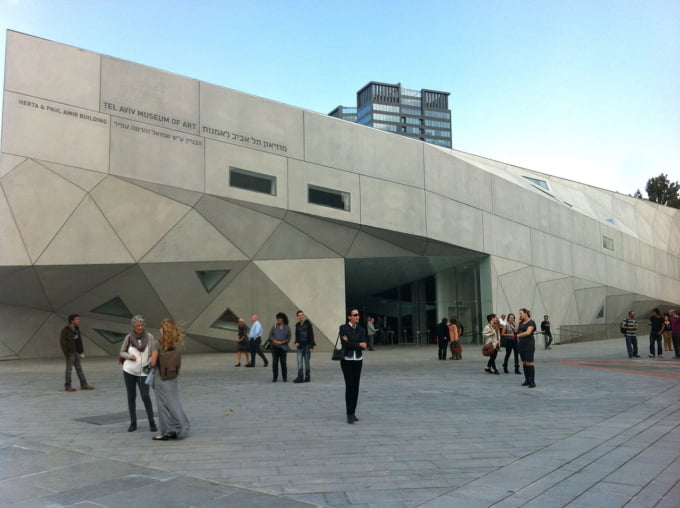 Photo by commons.wikimedia.org
The Tel Aviv Museum of Art was established in 1932. This art museum was initially the home of Meir Dizengoff who was Tel Aviv's first mayor. Some of the art collections featured are European works from the 16th to 19th centuries, post-Impressionism and 20th-century modernism. The works on display cover great names and the not so popular artist too making it a non-biased museum. Exhibitions around the museum are usually well curated so it will not give you a hard time sightseeing. There is a small USSR are where one can have an experience of listening to the forbidden music which is X-Ray audio.
Name:Tel Aviv Museum of Art
Address:27 Shaul Hamelech Blvd., Tel Aviv 6133201, Israel
Related Site:http://www.tamuseum.org.il/en/default.aspx
4. Yitzhak Rabin Center
The Yitzhak Rabin Center is a research center and library built in memory of Yitzhak Rabin. It serves as a memorial commemorating his life as Israel's prime minister. Despite being the latest addition to museums in Tel Aviv, this museum is considered to be one of its kind. This is because it covers the history and development of the modern democratic State using the biography of Yitzhak Rabin and how he connects to everything. The architecture is also amazing providing breathtaking panoramic views of the city from its terraces. The daughter of Yitzhak Rabin has done a great job keeping the place afloat. She is often the one seen welcoming guests into the center.

Name: Yitzhak Rabin Center
Address: Chaim Levanon St 8, Tel Aviv-Yafo, 61175, Israel
Related Site:http://www.rabincenter.org.il/Web/En/Default.aspx
5. Old Tel Aviv Port Area
Old Tel Aviv Port Area is the heart of entertainment in Tel Aviv. This is an ideal venue for all kinds of groups including solo sightseeing adventures. The place is more active during the weekends when everyone is taking a break from a stressful week. Another great thing about the port area is that it is pet-friendly. There are even doggie showers to facilitate this. The many restaurants and bars make the place more suitable for entertainment. Due to its rich history, the place is of great significance since it has received mentions from various journals.

Name:Old Tel Aviv Port Area
Address:Nemal Tel Aviv, Tel Aviv, Israel
Related Site:http://www.yarid-hamizrach.co.il/english/
6. Jaffa Port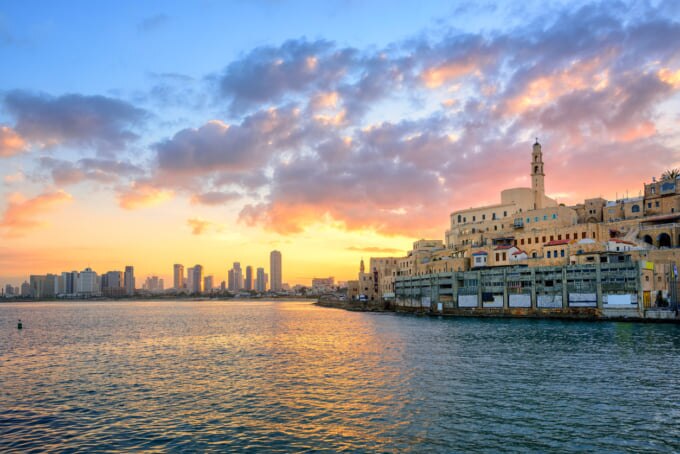 Jaffa Port is an ancient port on the Mediterranean Sea in the Old City of Jaffa. This port has a vast history spanning over three millennia. It is also rumored to be amongst the oldest functioning ports in the world. The ambiance of this port area is hip and intimate filled with a variety of outdoor art galleries, some seafood restaurants, and pumping bars. The place is also famous for sunset strolls because of the magnificent views. The buildings around the port also have some rich history so a tour would be ideal if you wish to enjoy more than just the ambiance.

Name:Jaffa Port
Address:Jaffa, Tel Aviv 68031, Israel
Related Site:https://www.namalyafo.co.il/
7. Clock Tower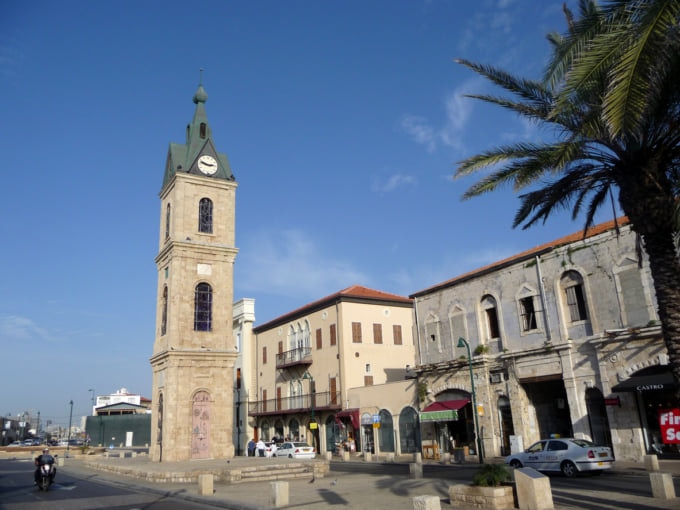 The Clock Tower is a tall tower made of limestone standing in the middle of Yefet street which is within an ancient city that is currently part of Tel Aviv. This tower was built during the Ottoman Empire in 1900. The clock tower comprises of two clocks and a plaque. This plaque commemorates the Israelis killed in the Israeli War between Arabs that happened in the town back in 1948. Since free walking tours are offered of the place, there is no reason not to make it a sightseeing option.


Name:Clock Tower
Address:David Razi'El St, Old Jaffa, Tel Aviv 68038, Israel
8. Eretz Israel Museum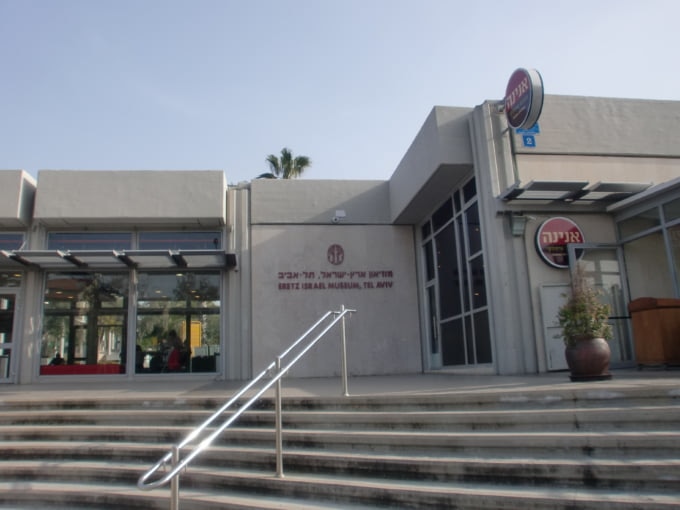 Photo by commons.wikimedia.org
The Eretz Israel Museum is a historical and archeological museum that was established in 1953. The whole museum serves as a complex catering to several exhibition buildings in which great archeological findings can be found. Great sightseeing opportunities are available for those with a key interest in history, archeology, and anthropology. Since the museum is large, expect to find a variety of everything from Material Culture and Applied Arts of the Land of Israel to archaeology, ethnography, and Judaica. Some fascinating displays can also be found outside such as the "Man and His Work" building and the glass collection.
Name:Eretz Israel Museum
Address:Chaim Levanon St 2, Tel Aviv-Yafo, 69975, Israel
9. Suspended Orange Tree
Suspended Orange Tree is an amazing work of art created by the talented artist Ran Morin. Ran Morin used it so symbolize the juxtaposition of man and nature, however, the locals use it to represent Israel's rebirth as a nation and triumph over sand and wasted lands. The root system of the suspended orange tree is encapsulated by a seed resembling planter. The orange tree is put erect with the aid of the metal cables. Despite only being a single attraction, great picture opportunities are available besides this amazing floating wonder.


Name:Suspended Orange Tree
Address:HaTsorfim St 2, Tel Aviv-Yafo, Israel
Related Site:http://www.ranmorin.com/html/orange/prorange.htm
10. Saint Peter Church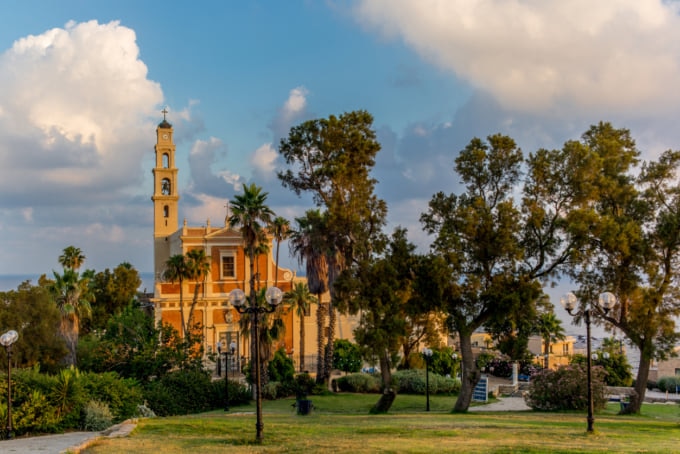 St. Peter's Church is a hospice and Franciscan basilica that has been in existence for over 800 years. The basilica commemorates the miracle of Petros who brought Tabitha back from the dead. The church is of great significance to the Christian community as mentioned in the bible in the book of Acts. The architecture is marvelous with well-maintained stained glass windows. There is also a fascinating picture of Peter and the vision he had. If you wish to go sightseeing the church, English services are held every Sunday from 9 am.

Name:Saint Peter Church
Address:1 Mifratz Shlomo Street | Kedumin Square, Jaffa, Tel Aviv, Israel
Related Site:https://placeweb.site/st-peters-church-160?opentab=1
◎ Closing
This breezy urban cool that is Tel Aviv has been constantly growing into a modern paradise but still maintaining its roots. Flowers are continuing to blossom as new restaurants emerge. From the fine beaches to numerous parties happening on every corner, Tel Aviv is the perfect sightseeing destination for the free-spirited traveler.