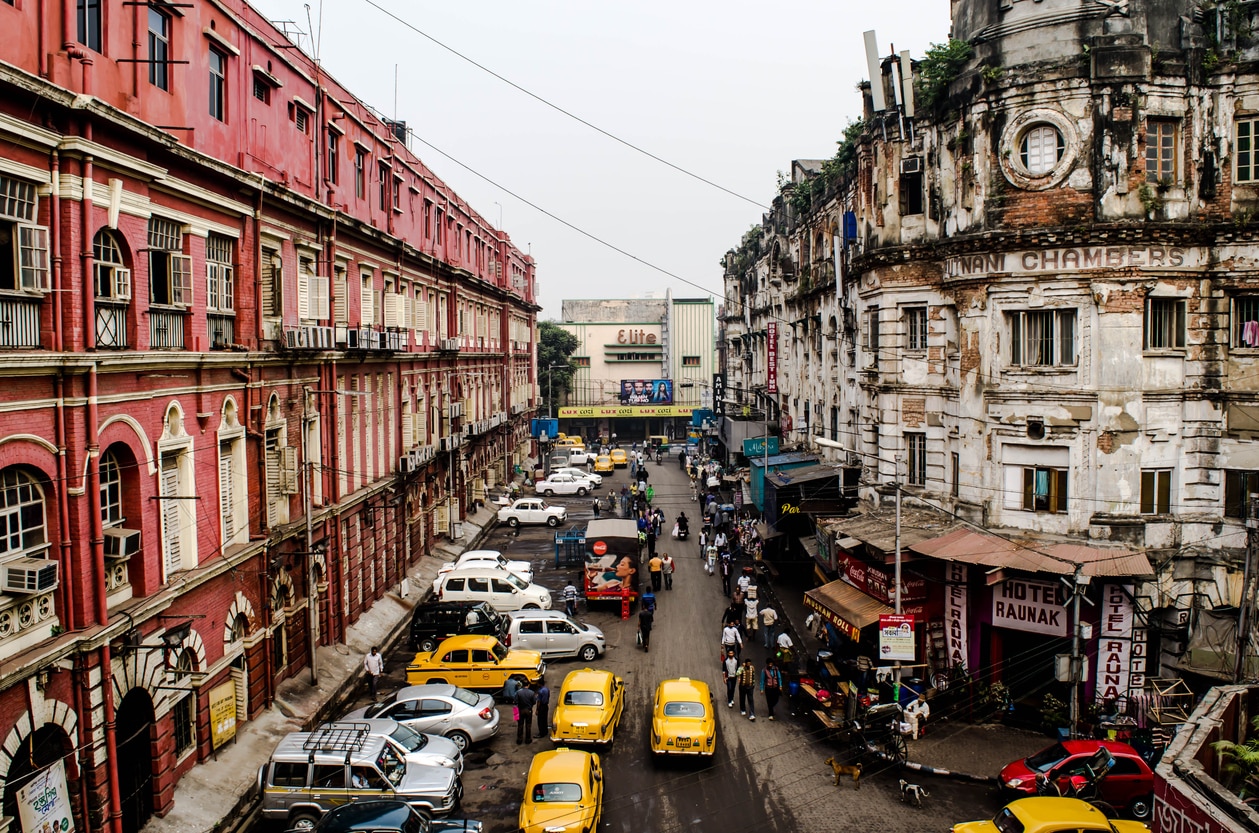 Kolkata: Indian City of Rich Cultural Heritage and Literature
Kolkata (Calcutta) is the former British capital of India which glimpses of colonial India still existing is many places. Called as the city of joy, it is a city of rich literature, culture and heritage with marvelous architecture. Recognized as an intellectual hub, there are many enthralling places in and around the city. Read on to know more about the top 10 places worth paying a visit when in Kolkata.
table of contents
[x] close
Kolkata: Indian City of Rich Cultural Heritage and Literature
1. Victoria Memorial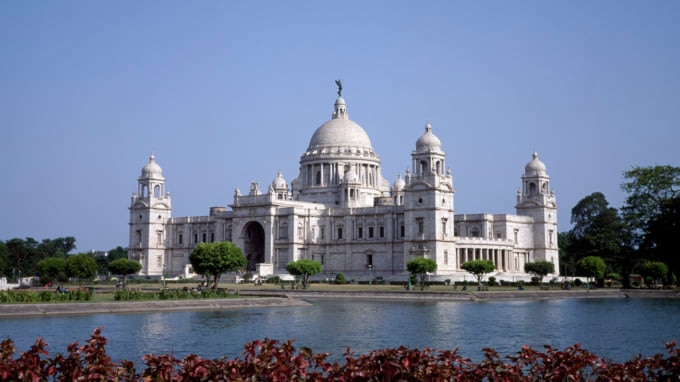 Victoria Memorial is an enticing marble building spread across a sprawling campus of 57 acres surrounded by lush green landscaped garden. It is truly one of the best places to visit in Kolkata that houses thousands of artifacts along with artistic paintings. The colossal building is built in the memory of Queen Victoria. The phenomenal infrastructure was built between 1906 and 1921. Victoria Memorial is a museum now with lot of cultural related artifacts on display. It is located on banks of Hooghly River which was commissioned in 1901 by Lord Curzon.
Name:Victoria Memorial
Address:Victoria Memorial Hall, 1, Queens Way, Kolkata, West Bengal 700071 India
Related Site:http://www.victoriamemorial-cal.org/home/content/en
2. Fort William
The fort is situated on the banks of the Hooghly River and is a beautiful colonial building. It is one of the prominent sightseeing places in Kolkata and is also known as the "Black hole of Calcutta". Fort William was used as temporary jail before and currently used as headquarters for the Eastern Command. The museum consists total of 25 galleries which has number of antiques and artifacts for display.
Name:Fort William
Address:Fort William, Hastings, Kolkata, India
3. Marble Palace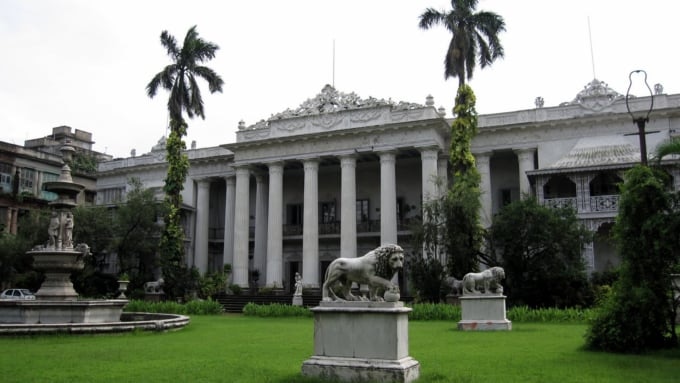 The mansion is a gorgeous architecture from 19th century located in North Kolkata. The royal palace has been restored and is fully of beautiful artistic statues, painting, illustrations and glassware. The Marble Palace is a private residence which is neatly preserved and is one of the most elegant houses in Kolkata. The mansion is built with beautiful marble floors and the gorgeous Victorian furniture makes the building look royal. It was built by Raja Rajendra Mullick in 1835. It also has the Marble Palace Zoo in close vicinity.
Name:Marble Palace
Address:46, Muktaram Babu Street, Jorasanko, Opp Ram Mandir, Jorasanko, Kolkata, West Bengal 700007 India
4. Howrah Bridge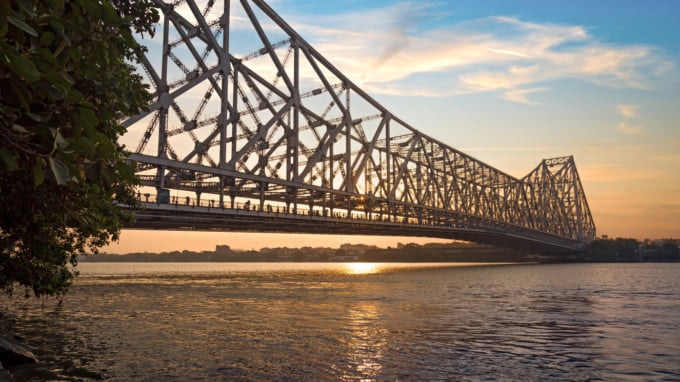 The iconic bridge is one of the most stunning places to be and symbolizes the beauty of Kolkata. Howrah Bridge is the longest cantilever bridge in the world extending across the Hooghly River which connects Howrah and Kolkata. The night view of the bridge is mesmerizing with lights twinkling from it. The bridge was renamed as Ravindra Setu in 1965. It was designed by Rendel, Palmer and Tritton and the construction was done by The Braithwaite Burn and Jessop Construction Company Ltd. It is still the oldest and busiest bridge in Kolkata.
Name:Howrah Bridge
Address:Jagannath Ghat 1, Strand Road, Kolkata, India
Related Site:http://www.howrahbridgekolkata.gov.in/
5. Tagore House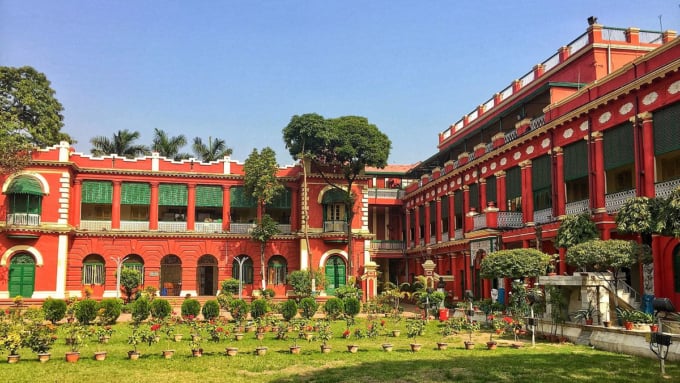 Tagore House is also known as Jorasanko Thakur Bari and is one of the most significant historical places in Kolkata. It is the ancestral house of literature family Tagore and noble literature winner for literature Rabindranath Tagore was born here. The mansion was built in the 18th century by Prince Dwarkanath Tagore who is the grandfather of Rabindranath Tagore. Currently, it houses the Rabindra Bharathi University and also a museum which contains many literary pieces, articles and things that depict life of Tagores.
Name:Tagore House
Address:Ganesh Talkies, 267, Rabindra Sarani, Singhi Bagan, Jorasanko, Kolkata, West Bengal 700007 India
Related Site:http://www.rbu.ac.in/
6. Rabindra Sarovar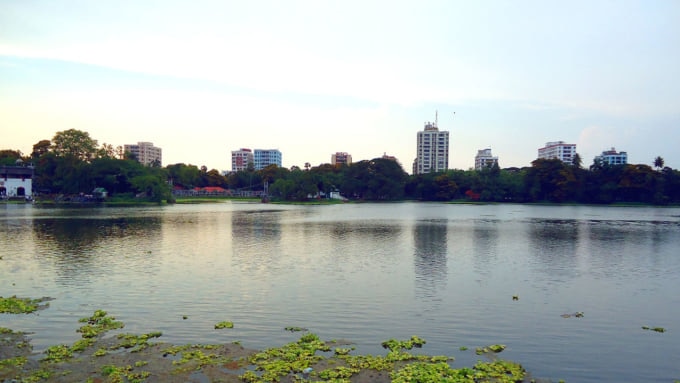 Photo by commons.wikimedia.org
The lake is a gorgeous and peaceful lake for sightseeing and was previously known as the Dhakuria Lake. Rabindra Sarovar is an artificial lake and great to visit if you are looking for some peaceful time. Along the shore of the lake, there are number of people who go for their early morning walk or jog. Rabindra Sarovar is close to the nature and surrounded by lot of greenery making it a great place for admirers of nature. The best part is you don't have to pay anything for visiting the lake.
Name:Rabindra Sarovar
Address:Moira St, Dhakuria, Rabindra Sarobar, Kolkata, West Bengal 700029 India
7. Nicco Park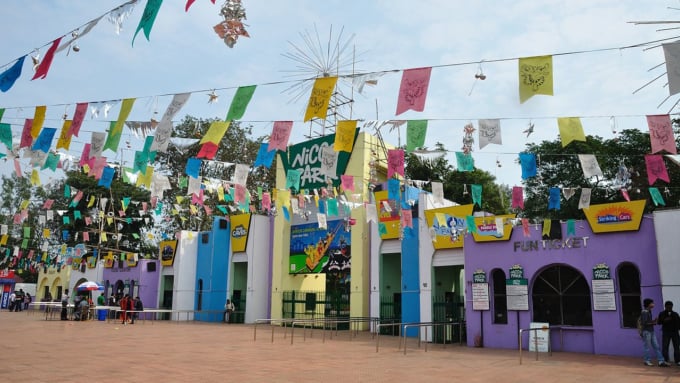 Photo by commons.wikimedia.org
Nicco Park is one of the most exhilarating places to visit in Kolkata and a great amusement park which opened its doors in the year 1991. There are number of recreational activities for everyone and is one of the oldest amusement parks in Kolkata. There are millions of visitors to this park and despite being old, it is well maintained. The amusement park has number of activities for enjoyment and gives you a good and fun adventure time. There are many fun filled rides for children and adults both. Wet-O-Wild is a recent extension to the amusement park which houses all water rides for both, kids and adults. Composite passes can be procured to visit both the parks in a single visit.
Name:Nicco Park
Address:Jheel Meel, Sector IV, Salt Lake City, Kolkata, India
Related Site:https://niccoparks.com/
8. St. Paul's Cathedral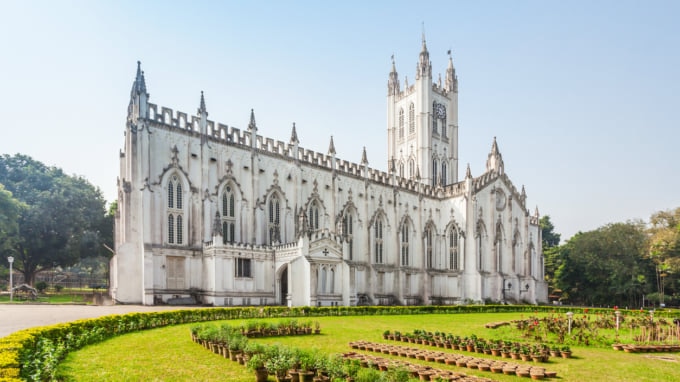 The united church in Kolkata is a beautiful magnificent white architecture and is one of the major attractions in Kolkata. It is a part of Anglican Communion. The St. Paul's Cathedral shows a beautiful Gothic architecture and the cornerstone for the church was laid in 1847. It is the largest Cathedral in Kolkata and also considered as the first Episcopal Church in Asia. The Cathedral complex also houses a library inside along with number of plastic art forms.
Name:St. Paul's Cathedral
Address:1A, Cathedral Road, Kolkata, India
Related Site:http://kolkatacitytours.com/st-pauls-cathedral-kolkata/
9. Indian Museum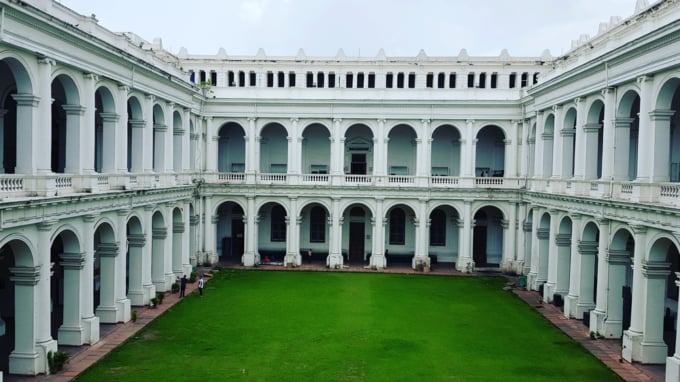 Photo by Ashutosh Srivastav/shutterstock.com
The museum is the largest and oldest museum of Kolkata that was established in 1814. The museum in total consists of 6 sections which are again divided into 35 galleries which include number of artifacts, antiques, mummies, painting etc. The museum was established by a Dutch Botanist, Dr. Nathaniel Wallich. It holds together all the charm of the city and depicts the rich heritage of the state.
Name:Indian Museum
Address:27, Jawaharlal Nehru Rd. Colootola, New Market Area, Dharmatala, Kolkata, India
Related Site:http://indianmuseumkolkata.org/
10. Prinsep Ghat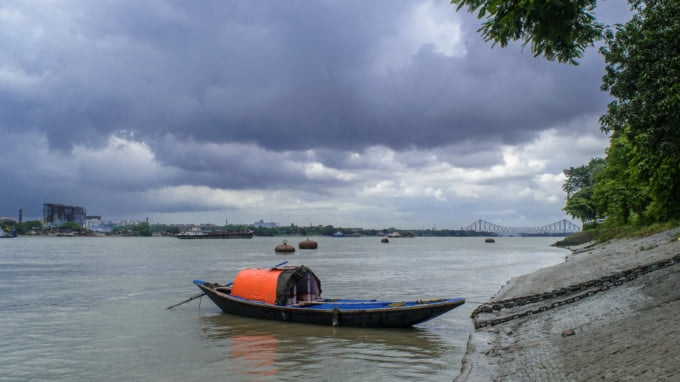 Photo by ABIR ROY BARMAN/shutterstock.com
The Prinsep Ghat is built along banks of the Hooghly River and is built during the colonial times. The architecture along the Kolkata is inspired by Greek Gothic style and is one of the best sightseeing places especially at night. The dazzling lights floods the entire place and it looks extremely beautiful. It is a great place to spend quality time with friends and family. It is one of the oldest recreational places in Kolkata and was built by James Princep who was popular for deciphering inscriptions.
Name:Prinsep Ghat
Address:Fort William, Hastings, Kolkata, West Bengal 700021 India
◎ Closing
The City of Joy is rightly named for its rich cultural vibes. It is one of the oldest cities of India that was colonized by the British where there are still there are remnants of its colonial past. Kolkata is a haven for literature lovers and historians with such phenomenal cultural heritage.