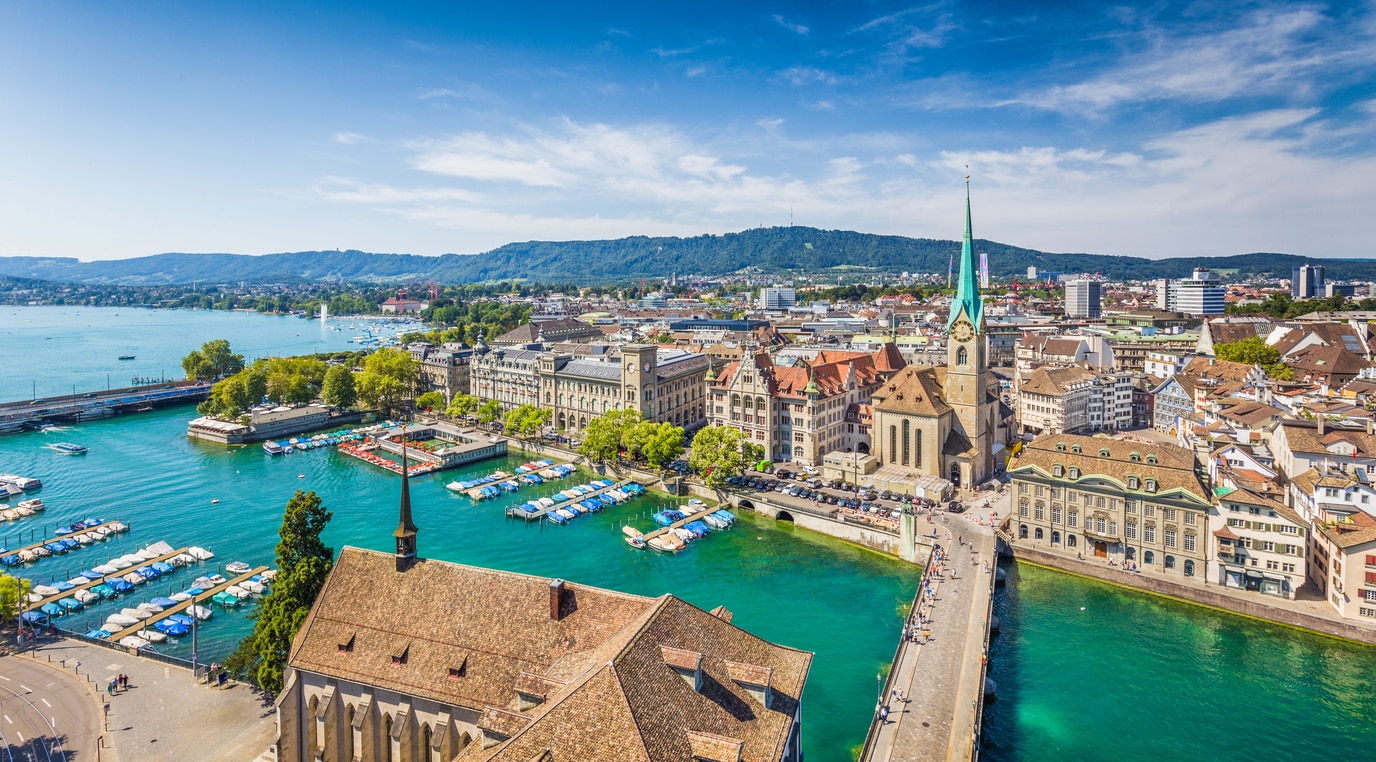 Zurich: Europe's Capital of Luxury Lifestyle and High-end Shopping
Zurich is the largest city in Switzerland and one of the country's most beautiful with a range of stunning architecture and historic structures. The city lies in the heart of Europe and at the center of the country, sitting on the northern shores of Lake Zurich. There's so much to do, taste and culture to witness in Zurich, but here we'll sum up some of the city's best attractions.
table of contents
[x] close
Zurich: Europe's Capital of Luxury Lifestyle and High-end Shopping
1. Lake Zurich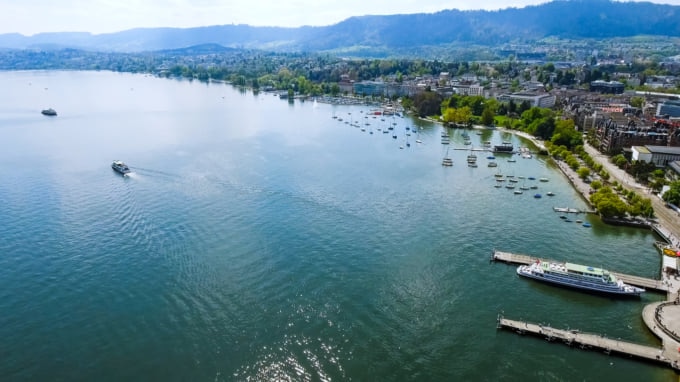 Lake Zurich is one of the most beautiful tourist attractions in Switzerland. Stretching down from the city of Zurich, the lake was an important passage for boats traveling between towns along the lake. The lakeside is dotted with restaurants hotels and cafes, a popular escape for many in Europe and Switzerland looking for a scenic city break.
Name: Lake Zurich
Address: Village of Lake Zurich, 70 East Main Street, Lake Zurich, Illinois 60047, Switzerland
2. Lake Promenade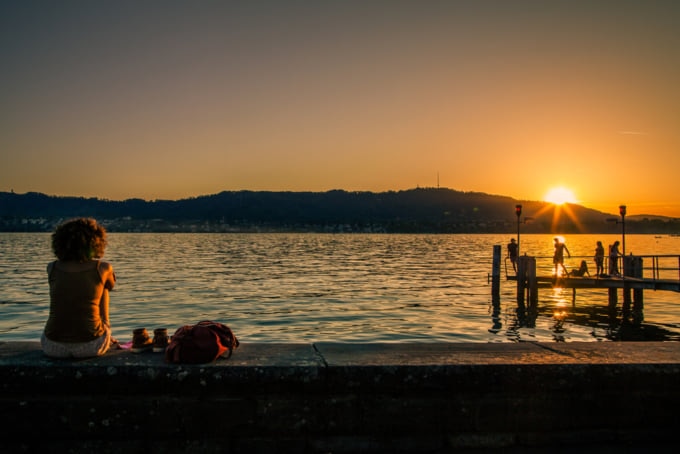 Promenade lake is a park located on the banks of Zurich's charming Lake Zurich, a tourist attraction in Zurich. Promenade Lake in Zurich is one of the main tourist areas in Switzerland, which is frequented by many tourists and visitors in the summer to escape the heat and hustle of the cities. The area here is characterized by its natural beauty and moderation of its proximity to Lake Zurich. You can sit on the edge of the lake and enjoy the beauty of the scenery around you. You can also enjoy exploring the park on foot or rent a bike and stroll around the park.
Name: Lake Promenade
Address: Mythenquai 301, 8038 Zürich, Switzerland
3. Zurich Zoo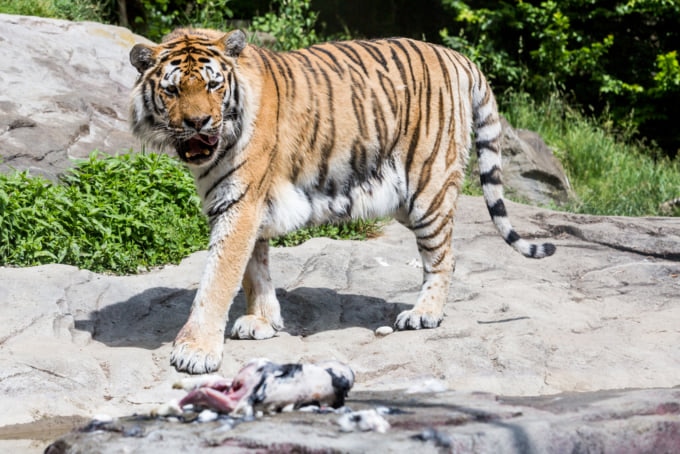 The Zürich Zoo is one of the largest zoos in Rappersöbel on the banks of the famous Lake Zurich, with an area of 11,000 square meters, where each animal has a convenient and suitable place. The zoo in Zurich has about 300 species of animals, such as wild bears and bears living in snowy mountains other than aquatic animals, reptiles, penguins and some rare endangered animals. The park is one of Zurich's landmarks and one of Switzerland's major tourist attractions.
Name: Zürich Zoo
Address: Zürichbergstrasse 221, 8044 Zürich, Switzerland
Related Site: https://www.zoo.ch/en
4. Old Botanical Garden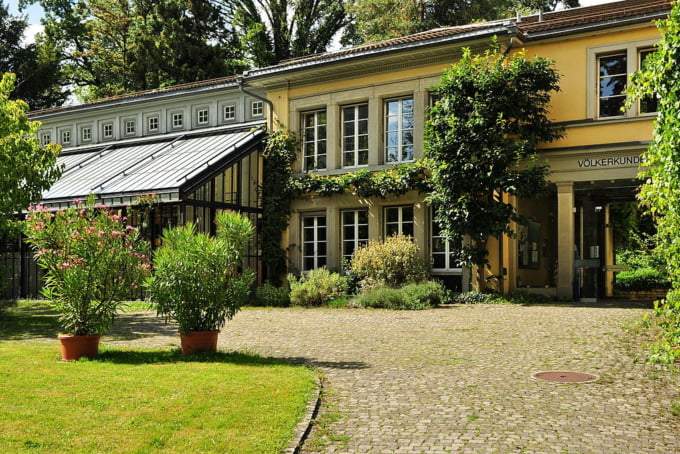 The Old Botanical Garden is one of Switzerland's most beautiful natural spaces. It's the destination for nature lovers and plants of all kinds. The botanical garden, known as the plantation, opened in 1977 in the city of Zurich. The park has a variety of plants, flowers and charming landscapes. Visitors come to the park to enjoy its natural beauty and clean air. The old botanical garden in Zurich has two sections, one called the water park and the other a garden of plants with many unique plants.
Name: Old Botanical Garden
Address: Talstrasse 71, 8001 Zürich, Switzerland
Related Site: https://www.bg.uzh.ch/en.html
5. FIFA World Football Museum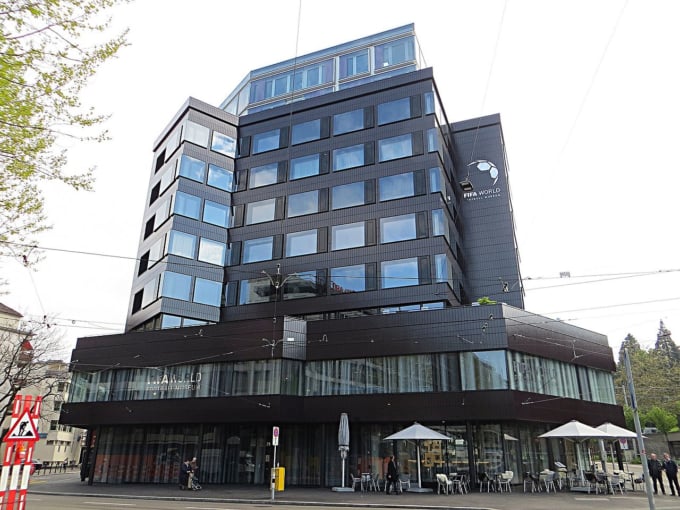 Photo by commons.wikimedia.org
The FIFA World Football Museum was recently opened in February 2016 in Zurich, Switzerland as a new venue with a history of football and everything related to it. The museum is one of the most important tourist places in Switzerland. It attracts a number of tourists from all over the world. It offers more than 1000 exhibits in private showrooms, including a library, cafe, cinema, play areas and famous exhibits for men and women.
Name: FIFA World Football Museum
Address: Seestrasse 27, 8002 Zürich, Switzerland
Related Site: http://www.fifamuseum.com/
6. Swiss National Museum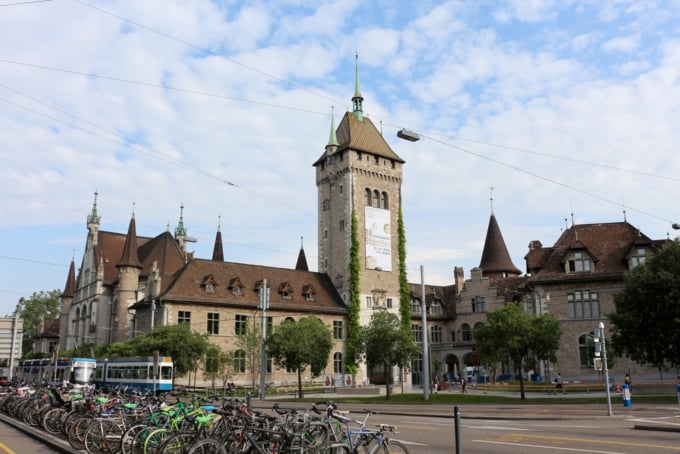 Photo by Tanya Kramer/Shutterstock
The Swiss National Museum is one of Switzerland's most important tourist attractions. It's made up of three main museums: the Swiss National Museum, the Swiss Citadel and the Swiss History Forum. It dates back to 1898 and reviews the history and culture of Switzerland from ancient periods dating back to prehistoric times. It's the perfect place to learn more about the history of Switzerland.
Name: Swiss National Museum
Address: Museumstrasse 2, 8001 Zürich, Switzerland
Related Site: https://www.nationalmuseum.ch/en
7. Beyer Watch Museum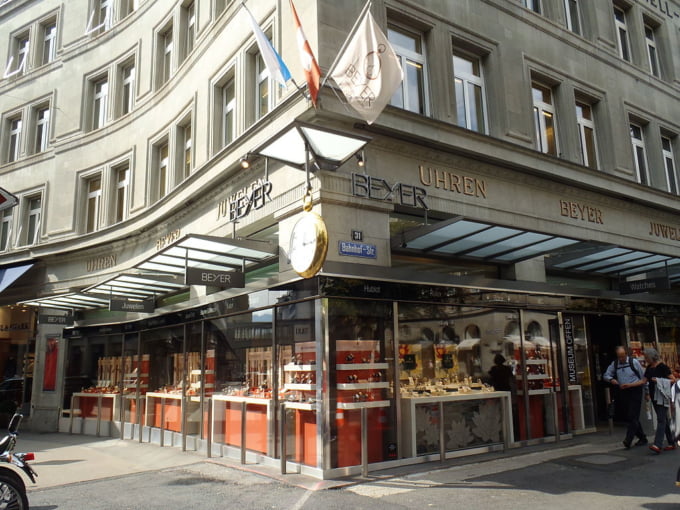 Photo by commons.wikimedia.org
The Beyer Watch Museum is one of Switzerland's leading tourist attractions and one of the world's most popular private museums. It's located in the heart of Zurich, close to the old botanical garden. The museum includes all kinds of time-telling devices throughout history such as those using water, sun or sand along with modern Swiss watches and those from recent history. Tour the watch museum and learn about the history of the Swiss watchmaking industry for one of the most famous Swiss brands in this field and see the types of watches used in ancient periods of history.
Name: Beyer Watch Museum
Address: Bahnhofstrasse 31, 8001 Zürich, Switzerland
Related Site: http://www.beyer-ch.com/en/museum/portrait-museum/
8. Mount Uetliberg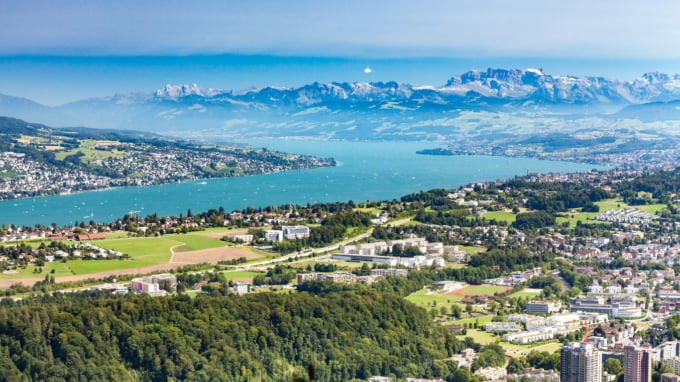 The stunning scenery along with its quiet and beautiful nature trails make Mount Uetliberg one of Zurich's best tourist attractions, located at an altitude of 2,558 feet above sea level, which would enable you to get a stunning panoramic view of the city and the surrounding Alps scenery. There are many trails along the mountain for walking and cycling, which are suitable for all ages and levels, and on weekends, many families, tour groups and individuals who seek to escape nature meet at the top of the mountain. To get to the mountain, you can take the train from Zurich's Hauptbahnhof train station for about half an hour on a pleasant trip through the Swiss countryside.
Name: Mount Uetliberg
Address: Zurich, Switzerland
9. Bahnhofstrasse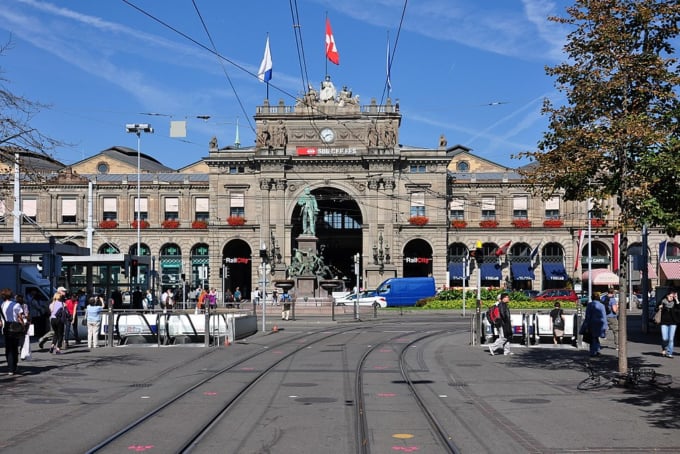 Bahnhofstrasse is one of the most famous shopping streets in the world. This is the perfect place to find international brands and fine restaurants that Switzerland is well known for. It has all the top Swiss brands and is a great place to see people and observe the nature of local people in their daily lives. The Bahnhofstrasse runs between the Old Town and Lake Zurich. There are several tram stops that can connect you to the area including Bahnhofstrasse and Hauptbahnhof stations.
Name: Bahnhofstrasse
Address: 8001 Zürich, Switzerland
10. Zurich Opera House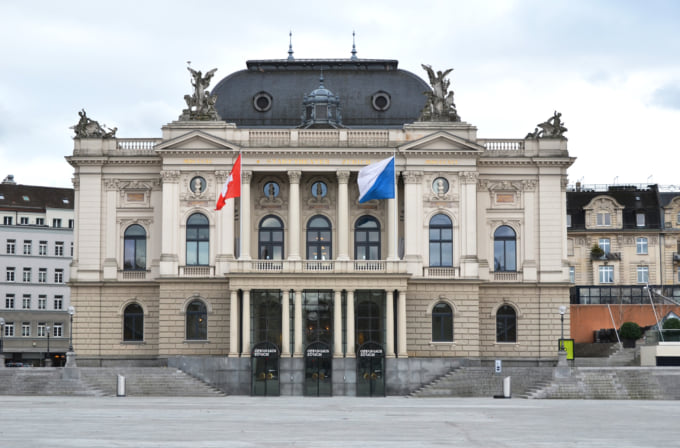 Photo by Capricorn Studio/Shutterstock
As one of the most important cultural centers in Zurich, the Zurich Opera House, built in 1891 has a special place in the hearts of locals and tourists. It's famous as one of the most important opera houses in the world. Its ballet, concerts and architecture all show it as one of the most important tourist destinations in Zurich.
Name: Zurich Opera House
Address: Falkenstrasse 1, 8008 Zürich, Switzerland
Related Site: https://www.opernhaus.ch/en
Conclusion
Zurich is often listed as one of the world's best in terms of quality of life, as well as a unique destination for lovers of history and culture as well as the beautiful landscape found around the area. If you are looking for the best places for tourism in Zurich, you will enjoy visiting its tourist attractions such as Zurich Lake, Bahnhofstrasse, Old Botanical Garden and Zurich Zoo.