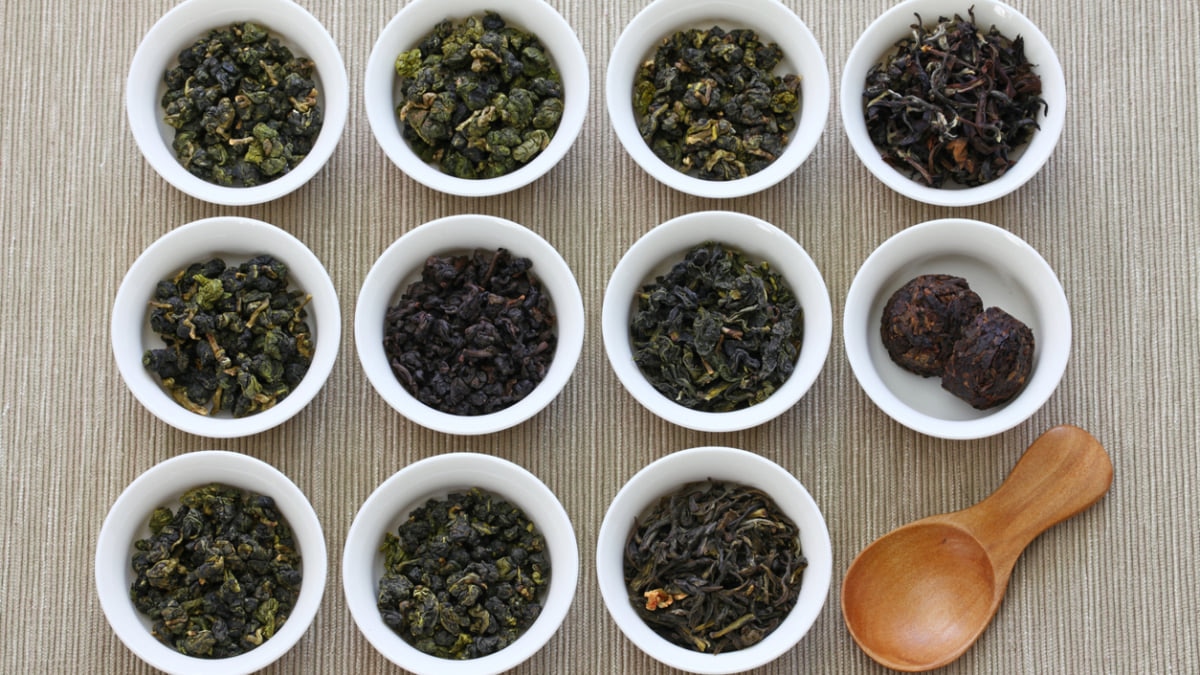 7 Types of Tea to Try in Taiwan
Taiwan is known around the world for having some of the most delicious tea, grown at the highest altitudes in the world, Taiwanese oolong tea often has a distinctive floral flavor that many have come to love and prize. Along with different types of oolong tea, there's some other surprisingly delicious teas you can try while visiting Taiwan. Here are some of the best kinds of Taiwanese tea you need to sample.
table of contents
[x] close
7 Types of Tea to Try in Taiwan
Tieguanyin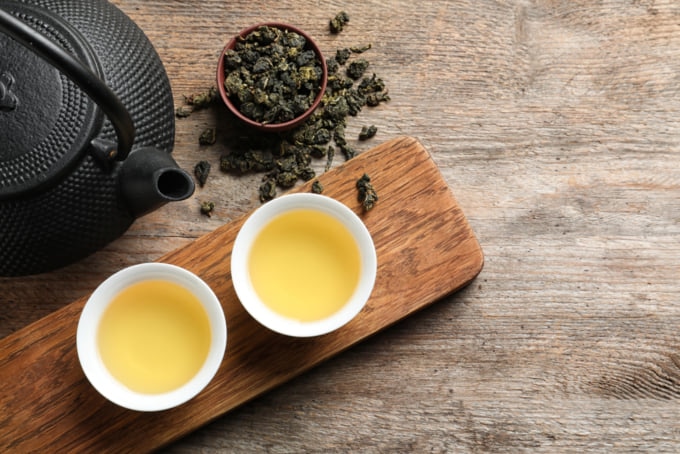 Photo by New Africa/Shutterstock
One of the stronger flavored oolong teas, tieguanyin goes through a complex production process to create a unique flavor of tea that many people in Taiwan have come to love. Tieguanyin often is also roasted as well to increase the flavor. Tea shops in Taiwan often serve tieguanyin lattes and sweetened tea using brewed tieguanyin as the stronger flavor is more akin to black tea and isn't drowned out by adding milk. It's also delicious without adding anything however, perfect for those who feel other oolong teas or green tea in Taiwan has too much of a delicate flavor.

The Maokong and Muzha area around Taipei is particularly famous for its Tieguanyin. You'll find a number of traditional tea houses around Maokong with beautiful views over towards the skyline of Taipei, perfect for watching the sunset while sampling tieguanyin tea.

See other amazing places around Taipei like Maokong.
Dongfang Meiren the Champagne Oolong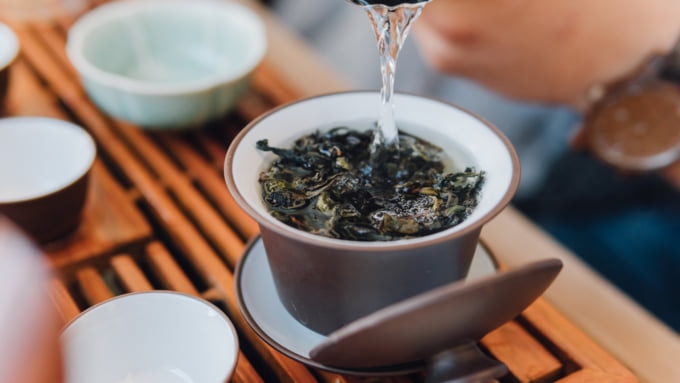 Photo by content_creator/Shutterstock
Often referred to as champagne oolong, Taiwan's Dongfang Meiren tea or oriental beauty tea is often a favorite of the experienced tea connoisseurs. The tea goes through a unique process of using a kind of bug known as a leafhopper that feeds on the tea leaves, the bitten leaves release a natural compound that gives the tea a taste similar to honey. Dongfang Meiren has a much sweeter taste compared with other Taiwanese oolong teas, with fragrant floral notes to it. It's often seen as a high-quality and premium tea from Taiwan.
Bubble Milk Tea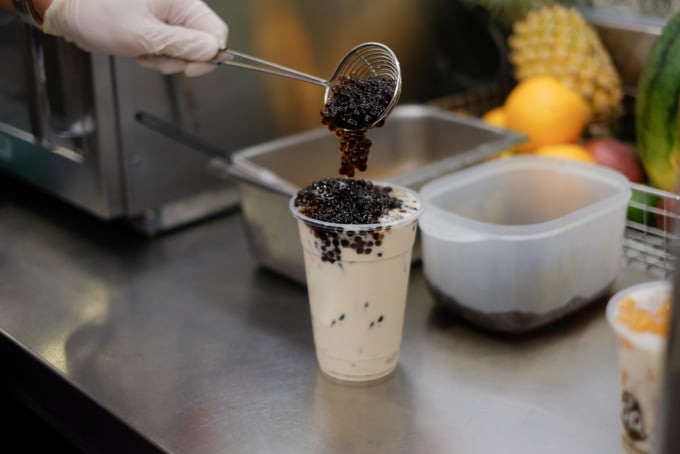 Photo by THANAPHON SUBSANG/Shutterstock
Taiwan's modern tea craze has brought about a number of unique tea-based inventions but none more famous than bubble milk tea or boba as it's often called in the US. Nowadays almost everywhere around the world has drink shops selling this tasty tea drink, but it originated first in Taiwan, created by a teahouse in Taichung in the early 1980s.

The classic rendition is strong black tea mixed with milk and sugar to which chewy tapioca balls are added. In recent years however, all kinds of different bubble milk tea have become popular in Taiwan, using different types of tea and flavored tapioca balls. One of the most popular however is brown sugar bubble tea, both the drink and the tapioca balls have brown sugar added to them to add a distinct flavor.
High Mountain Oolong Tea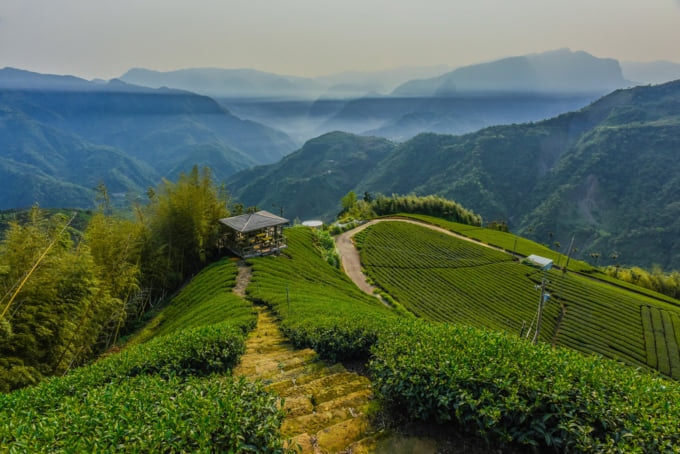 Photo by weniliou/Shutterstock
The most famous of Taiwan's well reputed oolong tea, high mountain oolong tea is grown in the mountains that cut through the center of Taiwan in places like Alishan, Yushan and Dayuling. The tea often has a smooth buttery taste with long lasting floral flavors that has made it one of the world's best teas. Often those grown at higher elevations such as around Dayuling, over 2000 meters, are highly sort after. The tea plants at high elevations in Taiwan grow slower yet with more concentrated flavors.
Hakka Lei Cha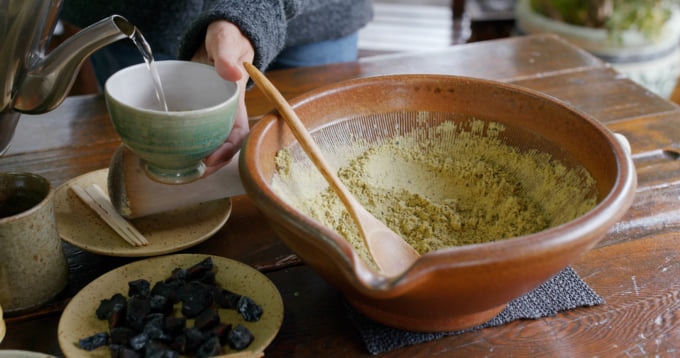 Photo by leungchopan/Shutterstock
Perfect for those wanting to try something a little different, Lei Cha or 'thunder tea' is a mixed tea drink made mainly by the Hakka people. Tea leaves are mixed with a variety of seeds and grains such as peanuts, mung beans, rice and wheat along with often ginger or herbs. It's then pounded into a fine powder and mixed with hot water. The resulting flavor of lei cha is unique and delicious, with an extra kick of flavor compared to ordinarily brewed tea.

Hakka are Taiwan's second largest ethnic group, forming about a 5th of the whole population of the island. Mostly living in Hsinchu, Miaoli such as places like Beipu. Consider visiting the tourist town of Neiwan, in the mountains around Hsinchu, where you can find plenty of Hakka snacks and delicacies including lei cha.

Pudding Milk Tea
This delicious dessert beverage hybrid is another genius invention of tea shops around Taiwan. Japanese style custard pudding or purin is added and mixed with milk tea to create a creamy, custardy milk tea mix. While it's less of a drink and more of a dessert, if you're looking for a sweet sugary beverage to try, pudding milk tea is delicious.
Sun Moon Lake Black Tea
Taiwan might be famous for its oolong tea, but in recent years the country is also gaining recognition for producing delicious black tea.

Black tea was first introduced to Taiwan during the Japanese occupation of Taiwan and has been grown around the country ever since. It's particularly famous around Nantou and Sun Moon Lake. Most of the tea grown around there is Assam and has a slightly sweeter and floral taste compared with the same variety grown in India.
Where to Buy Tea in Taiwan
There are specialist tea stores found all over Taiwan, most of which will let you try before buying. If you see clay tea pots and tea packages in the window, head inside and see if you can sample tea there.

Specialist tea shops tend to have higher quality tea available rather than the general famous brands sold in souvenir shops. If you're not too picky however, it's fine to buy tea from malls and shopping streets such as the underground mall at Taipei Main Station. If you have a little more time to spend buying tea, head to Chuan-shang Tea Store, a short walk from the station and Ximending.
Chuan-shang Tea Store (全祥茶莊) No.58 Heng Yang Road, Taipei, Taiwan
Tea-related Tourist Spots in Taiwan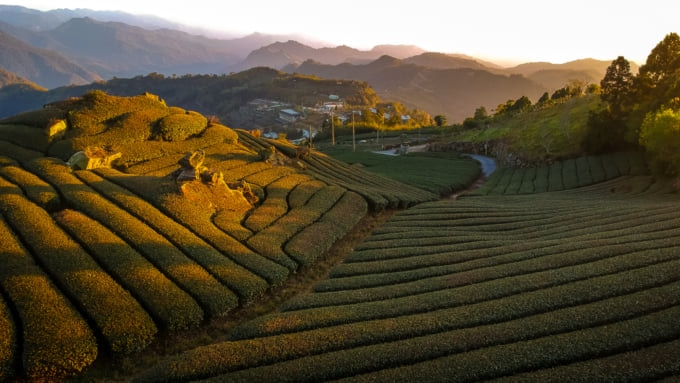 Photo by Helen Rose Gabriel/Shutterstock
Alishan
Alishan has tea plantations all over its sloping mountain peaks, as one of the most famous tea producing areas in Taiwan, there are plenty of tea related activities you can take part in around Alishan. Many of the minsu or b&b style lodges around Alishan also have their own tea plantations and will let you taste and buy tea there.
Ping-Lin Tea Museum, New Taipei
One of the largest museums dedicated to tea in the world, Ping-Lin Tea Museum is a must-see for the hardcore tea enthusiasts. The museum offers tea tasting and tea brewing classes along with a wealth of information on the Taiwan tea industry and its history. It's a little far out from the city center of Taipei, you'll want to take bus number 923 from Xindian Station which goes straight to Ping Lin Town. There's plenty to do around the town however to make it worthwhile for a day trip from Taipei.