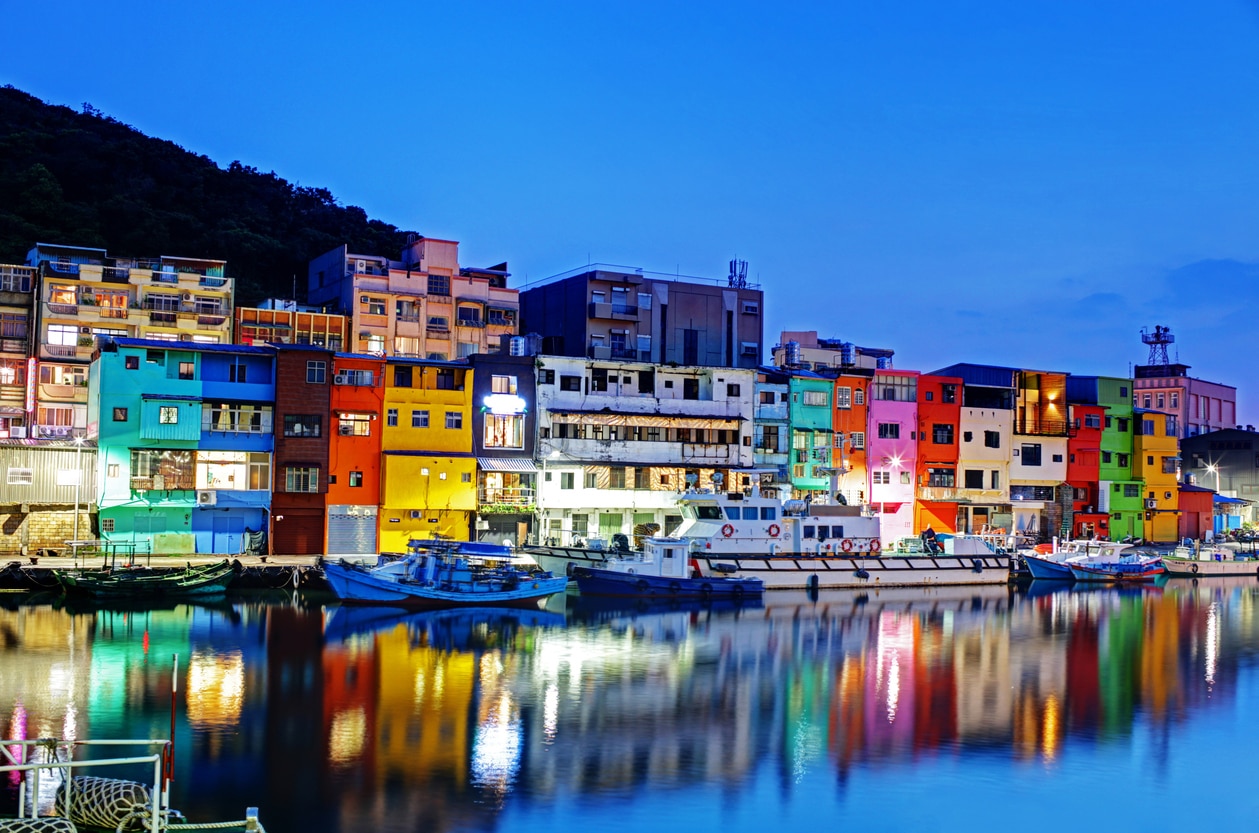 6 Easy Day Trips You Can Take From Taipei
Surrounded by mountains, beaches and vast stretches of greenery, Taipei offers an endless amount of quick getaways that warrant taking a trip out of the city. The great public transportation system makes it even easier to travel around and even taking a taxi is feasible with low starting rates. With the city's main attractions easily doable in a day or two, make sure to leave some time to head out to some of these incredible places in Taiwan that are easily doable as a day trip from Taipei.
table of contents
[x] close
Maokong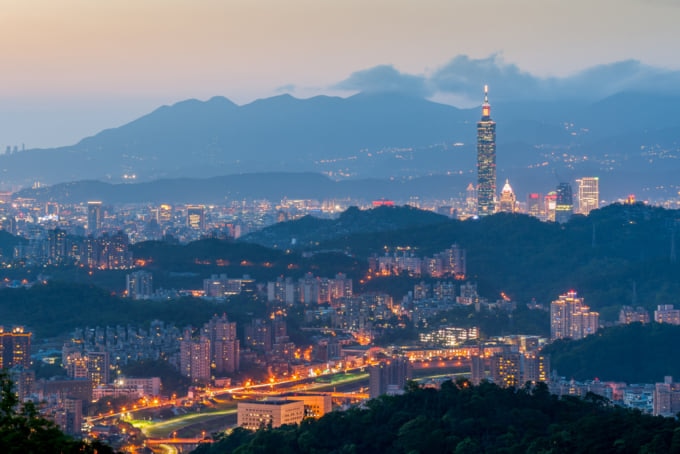 Photo by Mulder Chiu/Shutterstock
Nestled in the mountains south of the city, this lazy village is famous for its tea plantations for some of Asia's most prized oolong tea. Getting there is easy with the Maokong Gondola which offers with fantastic views as you climb to the top. Do as the locals do and find one of the many teahouses to chill out and enjoy the local brew the traditional way slowly over a couple of hours. This spot is great for watching the sunset, the night view is particularly stunning as the flickering lights of Taipei and the iconic Taipei 101 skyscraper start to light up.
Tamsui (Danshui)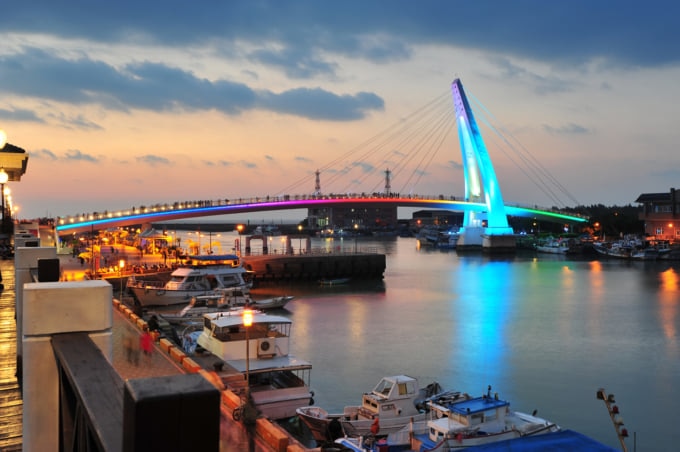 A popular weekend spot for the locals, Tamsui is a coastal town, home to some beautiful architecture, historical structures and best of all, great seafood. Walk along Tamsui Old Street and the seafront promenade eating your way around the stalls. As you might expect, seafood such as grilled octopus comes highly recommended here.
Jiufen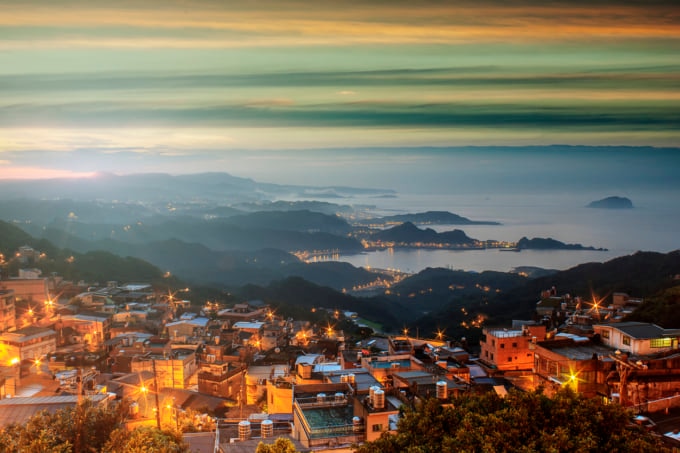 Originally a gold mining mountain town built by the Japanese, Jiufen is now famous for it's quaint shops and tea houses. It's well-known for the traditional style streets lit with Chinese lanterns that climb up the hill the town is located on. Aside from its narrow alleys and stairs, tourists flock to the town to visit the tea houses and outside market in Jiufen which can make it a bit crowded during the daytime but just adds to the lively atmosphere.

Relax at one of the tea houses and enjoy snacks while taking in the spectacular view across the northern coast of Taiwan. It's best to stay until evening when the town is all lit up with pretty red and orange lights. If you're staying overnight there, the atmosphere at night is a complete contrast as almost everyone leaves on the last bus back to Taipei. Walking around the deserted, dimly-lit streets give the town an incredible eerie ghost town-like feel to it that's well worth staying over to see.
Keelung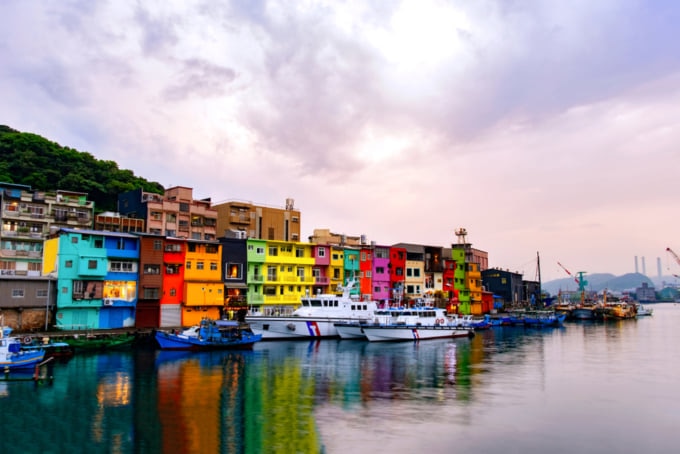 Photo by My Golden life/Shutterstock
The main port city for the north of Taipei, Keelung is a quick 30-minute train ride from the capital. There's enough to keep anyone busy for a whole day here, make sure to check out Zhongzheng park and Khoo Tsu-song Old Mansion, however the main highlight is the night market. Miaokou Night Market is one of the best food-centered markets on the island, lined with vendor after vendor selling some delicious street food. If you're short on time, Miaokou Night Market can be easily done after a day trip to Jiufen.
Wulai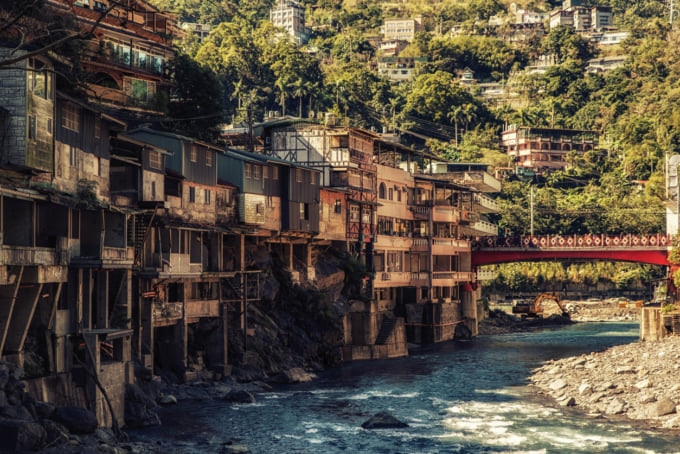 A charming town in the mountains south of the city, Wulai is known for its abundance of hot springs and the local aboriginal culture. You can either head to one of the more luxury hot springs, soak in a public bath or just chill out in the hot spring rock pools along the river. Even for those with no interest in hot springs, the town and surrounding scenery is beautiful and well worth making the trip out here for.
Yilan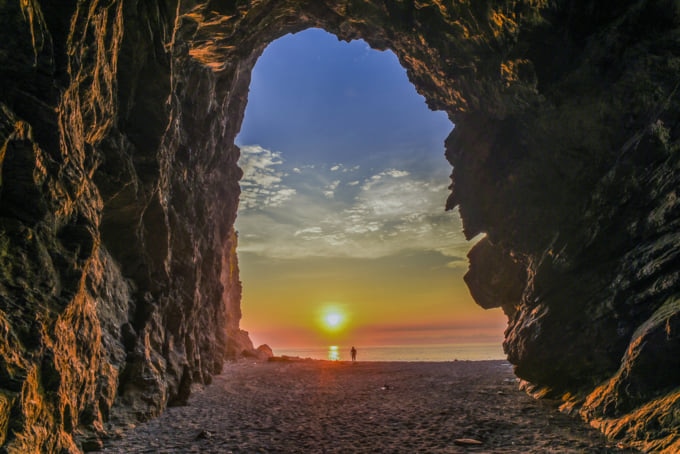 Photo by weniliou/Shutterstock
While most of Taiwan's beautiful east coast like Taroko Gorge and Taitung are quite a journey from Taipei, Yilan is much closer and easier to get to from Taipei. Yilan has some beautiful beaches such as Wai'ao Beach and Nan'ao Beach with it's beautiful sea caves. There's also plenty of things to do in Yilan itself too after relaxing on the beach.
Conclusion
With the city surrounded by so much nature and entertaining things to do, taking a trip outside of the city limits is imperative while you're visiting Taipei, there's plenty of places to visit that warrant spending a day to explore in the vicinity and in North Taiwan.