Bremen : A Charming City In Germany That Popular For Its Fantastic Nature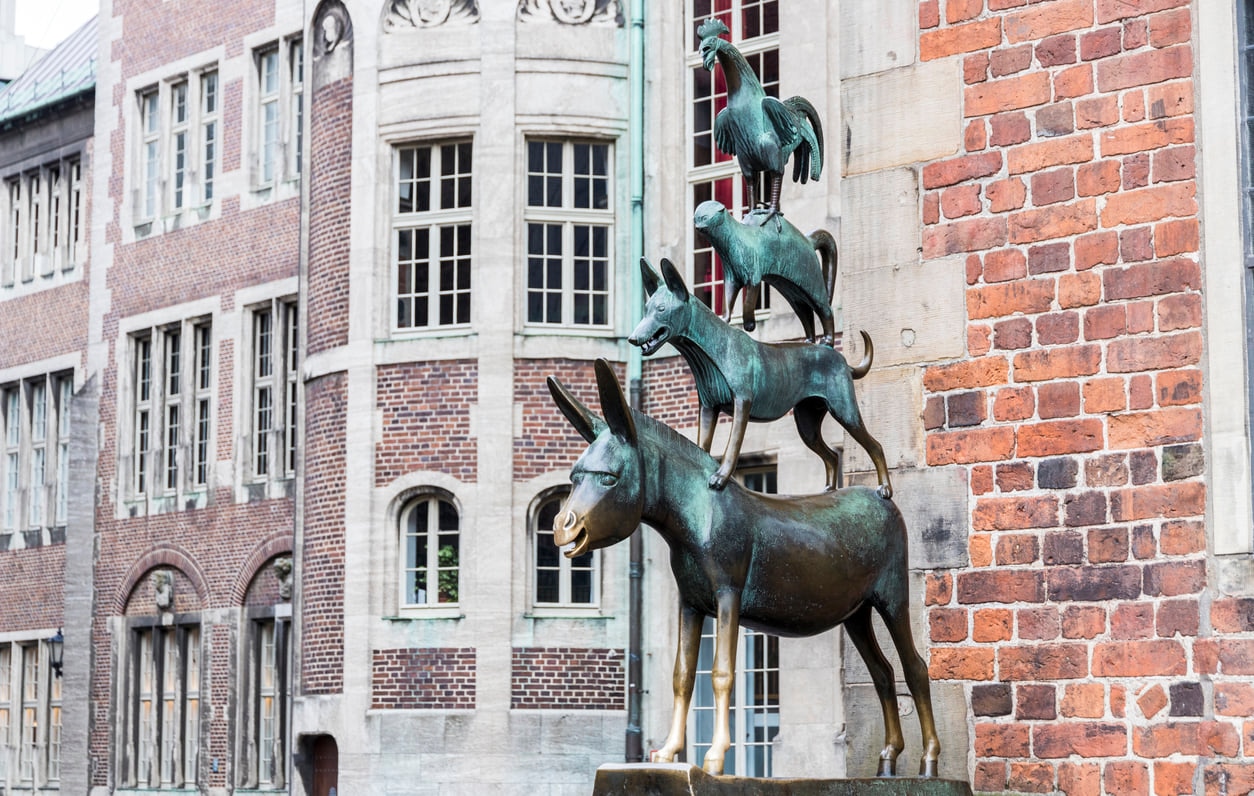 Bremen is one of Germany's largest seaports and maritime trade centres. Bremen is the port of Bremerhaven, 60 km north of Bremen, and the Fezer River flows to the North Sea. In addition to being an important industrial and commercial centre, Bremen has also been a major cultural centre, hosting several important festivals, notably the Free market and the Techno Festival and the International Youth Symphony Orchestra. The city has many wonderful tourist attractions that make it one of the most visited cities in Germany.
[x] close
Bremen : A Charming City In Germany That Popular For Its Fantastic Nature:table of contents
1. Schnoor Viertel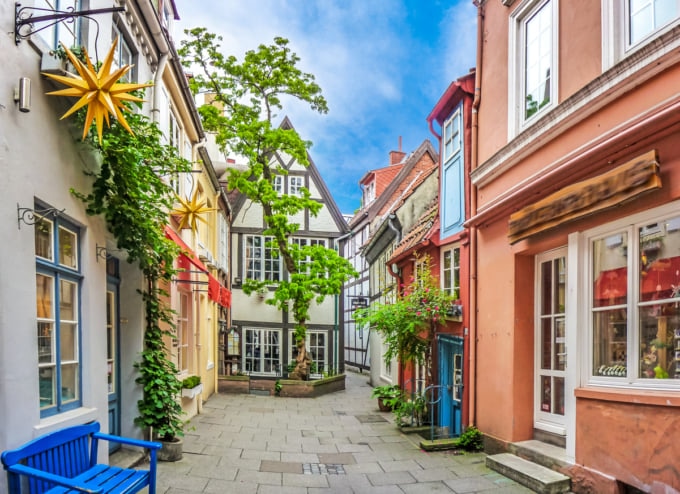 Schnoor Viertel is one of the most beautiful German provinces. Its beauty lies in retaining the old German style distinctive, which is known as narrow streets, which may not accommodate only one person to pass, as well as the old buildings. Visitors can walk in that city on foot and enjoy its restaurants and cafés, which offer the most beautiful and delicious German cuisine.
Name:Schnoor Viertel
Address:Schnoor, 28195 Bremen, Germany
Related Site:http://www.bremen-schnoor.de/index.php?id=235&L=1
2. Historische Altstadt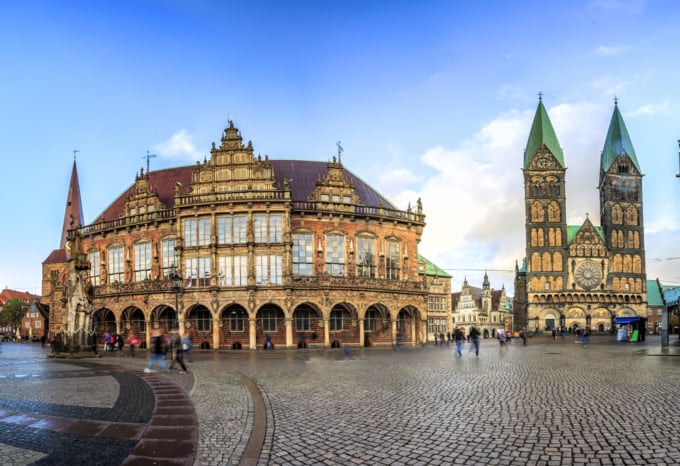 Phoyo by Ints Vikmanis/shutterstock.com
Historische Altstadt is one of the most beautiful cities in which tourists can enjoy Christmas and Christmas. Among the cities of Europe, it is characterized by a large number of old buildings that retain their old German style. It is not only that, but also famous for the exquisite antiques and gift shops, so it is one of the most beautiful German cities, and the most full of tourists all year round.
Name: Historische Altstadt
Address:Bremen, Germany
3. Market Platz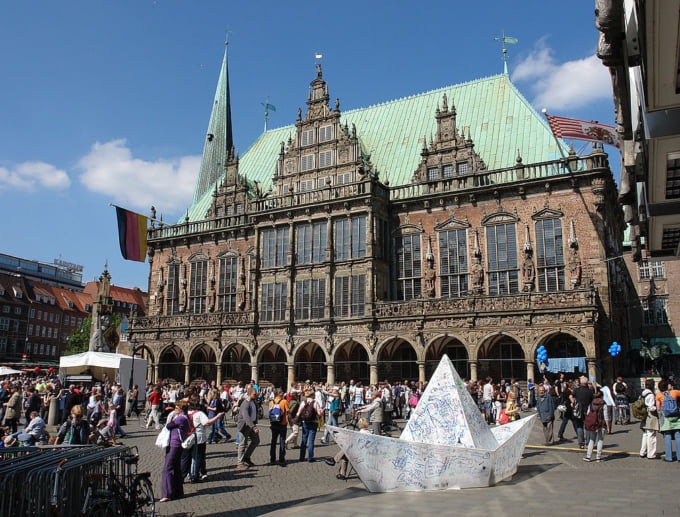 Market Platz is famous for its shopping pleasure, which enables the tourist to move from the atmosphere of the modern city, with high buildings and equipped to the highest level, to the square surrounded by all aspects of the buildings, wonderful architectural style, and this arena is covered In full, allowing the tourist to enjoy shopping, and to see this old place with the separation from the climate no matter how cruel.
Name:Market Platz
Address:Am Markt 2, 28195 Bremen, Germany
4. Bremen City Hall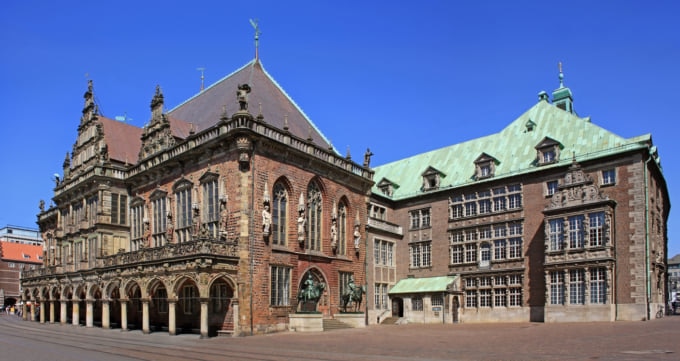 Bremen City Hall, one of the most famous and famous tourist destinations in Bremen, Germany, contains dozens of pieces and antiques, and you will find the most beautiful buildings and walls decorated with the most beautiful decorations and engravings. It is considered one of the best tourist attractions in Bremen in particular and Germany in general. It is a distinctive architectural masterpiece, and one of the oldest places in Germany, all of which are unique places built during the Gothic era, and the most important features the place is that it is available for strolling inside, which allows the tourist to see the most beautiful forms of architecture, in ancient times, and this place is easily accessible, whether by car or by train.
Name:Bremen City Hall
Address:Am Markt 21, 28195 Bremen, Germany
Related Site:https://www.rathaus.bremen.de/
5. Cathedral of St. Peter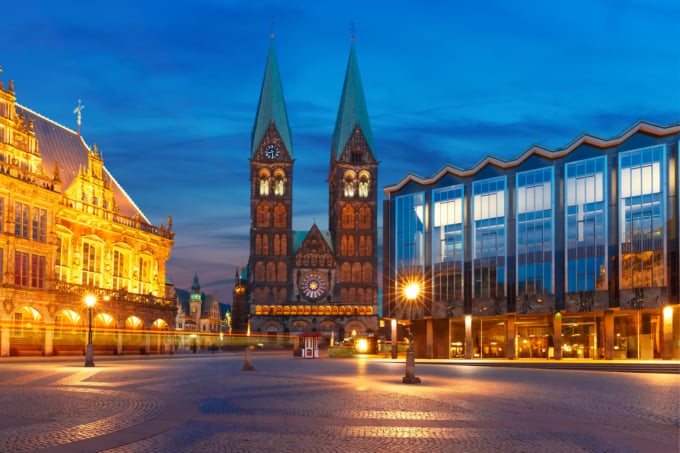 Cathedral of St. Peter was built in the late Renaissance in Europe. The church is affiliated with the Catholic Church and has been spoken by many critics as one of the most important churches in Christian history. It includes a mausoleum of St. Peter, the founder of the church and one of the students Jesus Christ, and a major altar known as the altar of confession. This church was burned during the days of the Roman Emperor Nero, and this church still retains its shape and structure. the church is considered one of the most important places, and it includes the Great Dome, the altar and the ark.
Name:Cathedral of St. Peter
Address:Sandstraße 10-12, 28195 Bremen, Germany
Related Site:http://www.stpetridom.de/
6. Universum Science Center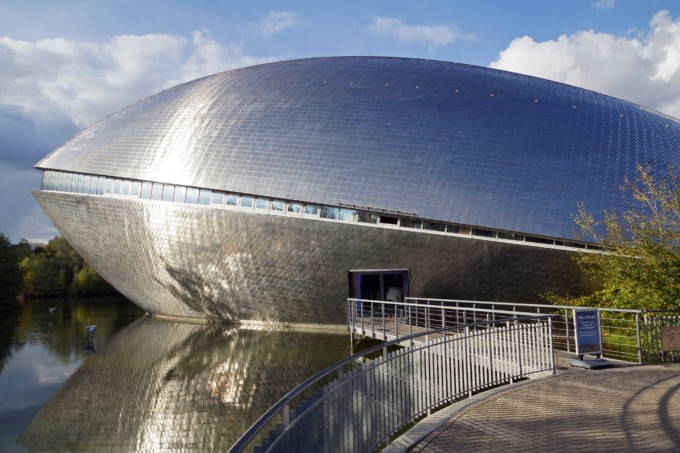 Although some see these scientific museums as the place to go, to fill our memory with information that may not be useful to us, this place is characterized by being a very enjoyable place for adults and young people, both because it is an extension to it , An open space with a water system that enables children to enjoy and enjoy the outdoors, and can spend fun times. The Museum has the most beautiful and rare scientific volumes and books. It is an ideal place for families to visit. It has a children's area, which tourists are keen to visit when traveling to Bremen.
Name:Universum Science Center
Address:Wiener Straße 1A, 28359 Bremen, Germany
Related Site:https://universum-bremen.de/
7. Böttcherstrasse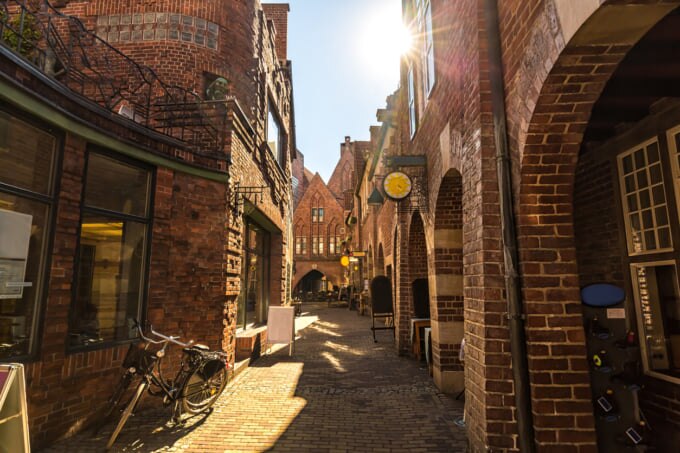 Böttcherstrasse, a narrow street in Bremen in 1926-1931, known as the Museum Road, is one of the most popular tourist attractions. Although it stretches only 100 meters away, it offers many examples of unconventional expressive architecture, making it a great pleasure to explore. Don't miss the Paula Becker-Modersohn Museum, the first art exhibition in the world dedicated to women. The street also hosts the Roselius-Haus that was built in 1588 and is home to the Ludwig Roselius Museum, with wonderful examples of German art from Gothic periods to Baroque, plus To the famous with the timbre three times a home Glukinsbal in the day.
Name:Böttcherstrasse
Address:Böttcherstraße, Bremen, Germany
Related Site : https://www.bremen-tourismus.de/boettcherstrasse
8. Kunsthalle Bremen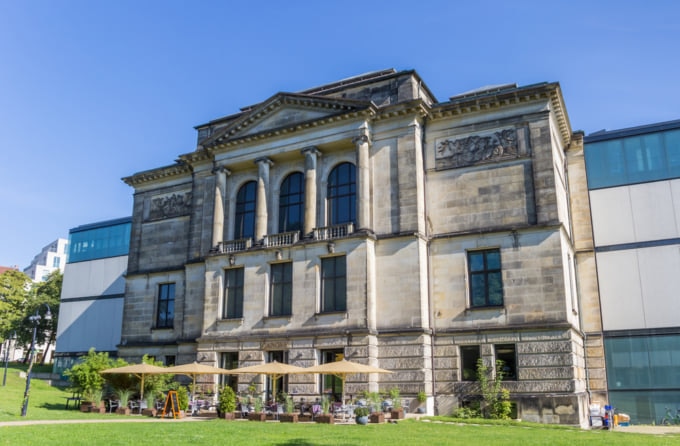 Phoyo by Marc Venema/shutterstock.com
The Kunsthalle Bremen is located in the old town of Bremen. It contains many magnificent 17th-century Dutch paintings and German 15th-century paintings. It is also famous for its collection of 19th and 20th century French and Dutch paintings by artists from the famous colony of Worpswede, More than 200,000 pieces of graphics and prints are available, as well as guided tours and audio in English and a restaurant with a first-class terrace. The Kunsthalle Bremen is considered one of the most famous tourist attractions in Bremen.
Name:Kunsthalle Bremen
Address:Am Wall 207, 28195 Bremen, Germany
Related Site:https://www.kunsthalle-bremen.de/
9. The German Maritime Museum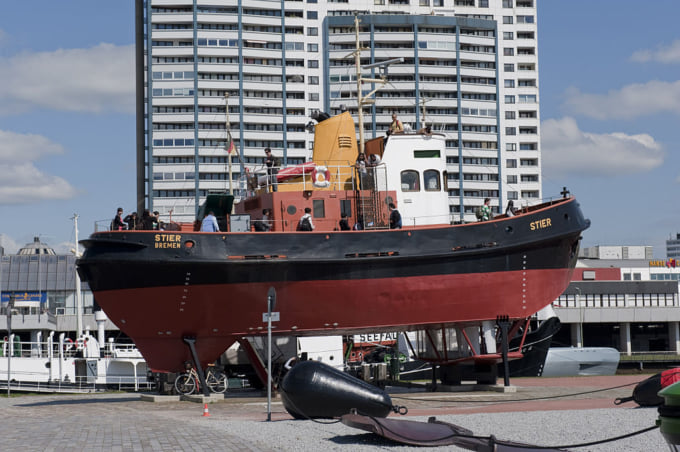 Phoyo by commons.wikimedia.org
The German Maritime Museum is more than 60 kilometers north of Bremen in the old port of Bremerhaven, a magnificent museum dedicated to the country's rich maritime history. Among the outstanding exhibits are the old kogge, the XXI Mark of World War II, And the Maysen in the old paddle. The site also has a 112-meter-long radar tower with a display platform, as well as exhibitions of European shipping from prehistoric times to modern times. The museum is famous for many visitors who come to see the beauty of Bremen city.
Name:The German Maritime Museum
Address:Hans-Scharoun-Platz 1, 27568 Bremerhaven, Germany
Related Site:https://www.dsm.museum/
10. Rhododendron Park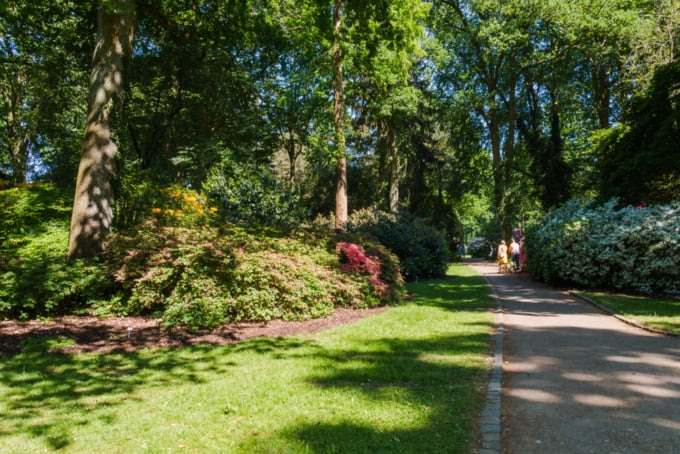 Phoyo by Choochart Songsuk/shutterstock.com
Rhododendron Park is 114 acres and dates back to 1933. It is a great place to explore for nature lovers and outdoor picnics. There is a huge collection of rhododendrons and azaleas, with an 8-acre botanical garden created in 1905 with plant species from the Alps and Asia Australia and the Americas, and more than 1,000 local species, some of which are endangered. After that, make sure to visit the walls of the old city of Bremen, which include the city trench and a magnificent mill, as well as the historic Mühle Am Wall building built in 1888.
Name:Rhododendron Park
Address:Deliusweg 40, 28359 Bremen,
Related Site:https://www.rhododendronparkbremen.de/
◎ Closing
The city of Bremen is one of the most beautiful tourist destinations in Germany. It is a wonderful city that has long been famous for the manufacture of ships and was one of the most important places that carried this distinctive mark, which was known as the Kook 1350. Now Bremen has many wonderful tourist attractions such as the Schnoor Viertel, Historische Altstadt, Bremen City Hall and many more. Thus, it will be an excellent decision to choose Bremen for your next trip.