Quimper : The Beautiful City of Two Rivers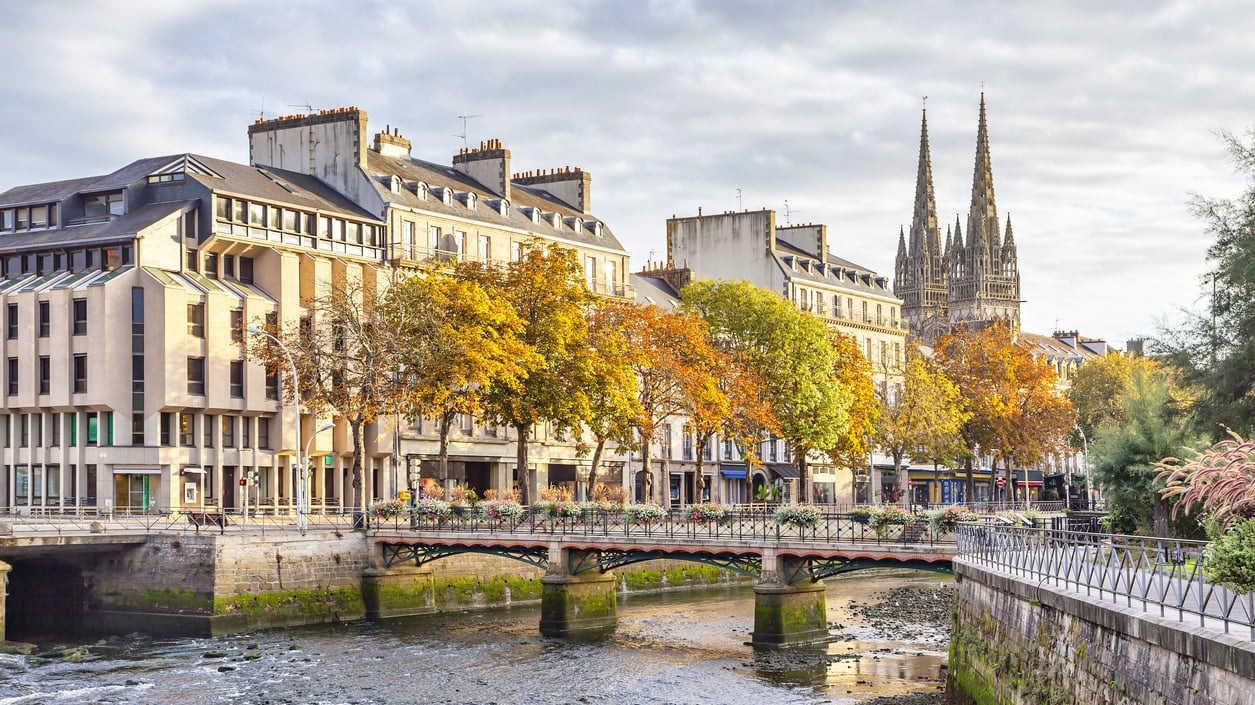 Quimper is the oldest city in the Brittany that was a settlement during the Roman times. It is known for the outstanding pottery activities that form the primary economic activity. Quimper is an exciting tourist attraction destination due to its setting in the valley with two rivers – Odet and Steir rivers, southern Breton and Celtic culture and hand-painted faience. In this article find the top best places that you can for a sightseeing tour.
[x] close
Quimper : The Beautiful City of Two Rivers:table of contents
1. Cathedrale St-Corentin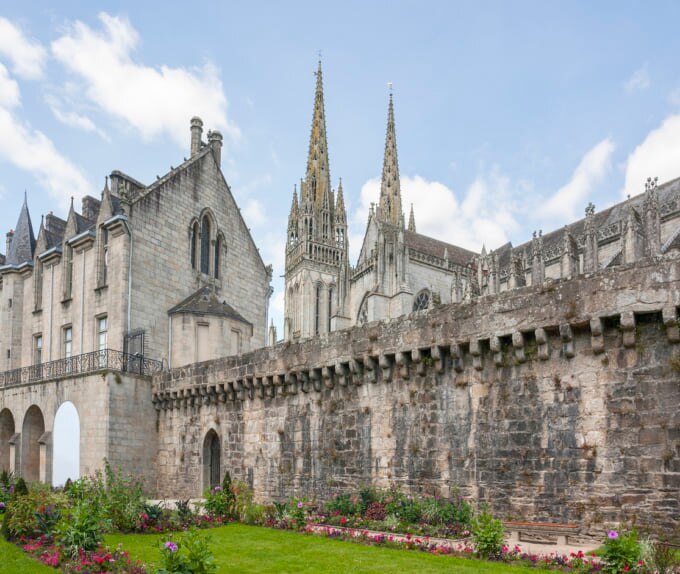 Quimper's cathedral is named after the first bishop of the Quimper - St.Corentin. It is located at a convenient site that where tourist will get the full view of this gorgeous church. It is the city's popular site that features Gothic architectural design used in the construction of religious places. It was built in 12th century with significant restoration works undertaken over many years. This historical monument is a major tourist attraction that has magnificent structures such as stained-glass windows with stunning details. Also, the inside contains splendid interiors and dome-shaped ceiling that illuminates beautiful colors of sunshine while one is inside.
Name : Cathedrale St-Corentin
Address : Pl. St-Corentin, 29000, Quimper, France
2. Musée des Beaux-Arts
Musée des Beaux-Arts in Quimper is an intriguing place to learn about the history. It is named after the French engineer – Jean-Marie de Silguy who contributed abundantly to the collections found in this museum. Tourist on sightseeing visit has an opportunity to see a collection of more than 3,000 paintings and drawings from great artists that dates back from 14 century. Also features more than 12,000 engravings from the all displayed on all the walls. The museum is open 3 days in a week – Monday through Wednesday for exploration in different section through a guided tour.
Name : Musée des Beaux-Arts de Quimper
Address : 40 place St-Corentin, 29000 Quimper
Related Site : http://www.mbaq.fr/
3. Château de Lanniron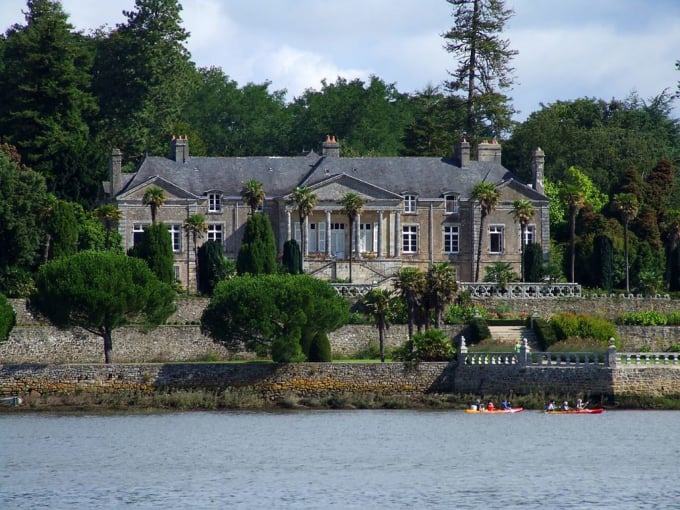 Château de Lanniron is found along the river banks and is the old residence of the bishops of the Quimper. It occupies an area of 38 hectares of parks and green gardens, and it is 20 minutes away from the town. Tourists have many attractions to explore on this site that dates back to 17th centuries that includes types of trees, fruits, the well maintained and attractive flower gardens and religious sites. Also participates in camping, hiking and sporting activities – bike riding and swimming. One has an option to tour on their own, on a guided tour where children get free entry and adults pay at a cost-friendly price. It is open throughout the year for visits.
Name : Château de Lanniron
Address : 29 Allée de Lanniron, 29000 Quimper, France
4. Museum of Quimper Pottery
Quimper pottery museum is the place to get all the information on the rise of the Quimper economy and how it resulted to breathing life citizens. The museum displays a collection of pottery item since the old days. Tourist gets have an exciting two-hour trip with an explanation of discovery of each type of pottery. Explore different sections that will mesmerize you with more 1,000 collections of items are preserved to show the pride of the pottery industry. Entry is free, and it's conducive to a family, children's, and small groups. This historical site is a pride of Quimper when the history of economic growth is mentioned.
Name : Museum of Quimper Pottery
Address : 14 Rue Jean Baptiste Bousquet, 29000 Quimper, France
Related Site : http://www.musee-faience-quimper.com/
5. Odet River, Quimper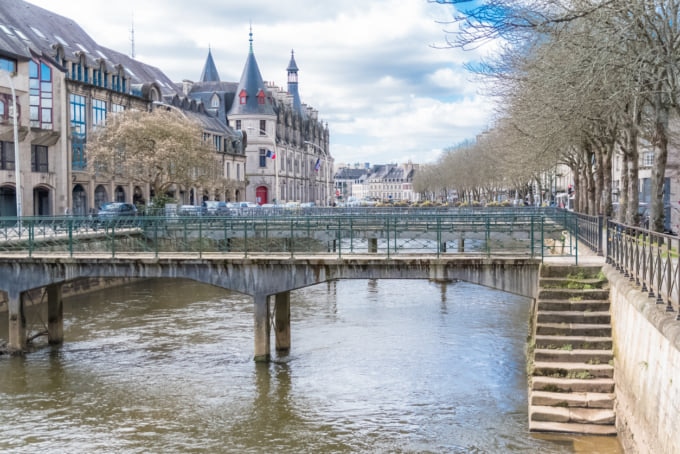 Odet River is also known as the "prettiest river in France" that is an exciting place to participate in numerous activities are perfect for outdoor enthusiasts. Tourists enjoy exploring peaceful sites along the Odet river with the notable beautiful natural ecosystem. Take a leisure walk along the footbridges as you get attractive scenic views of the river, city and the forest. Visit the historic site along the river as you participate in some sporting activities such as kayaking and boat riding. The guided tours are available on a daily basis at a small fee.
Name : Odet river
Address : Quimper, France
6. Musée Départemental Breton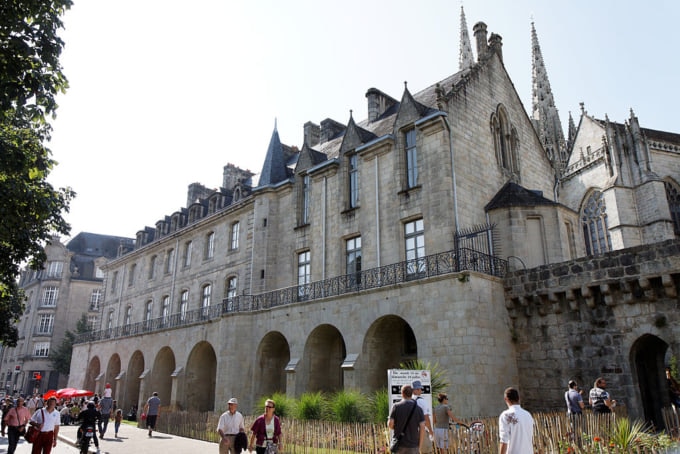 Photo by commons.wikimedia.org
A fantastic tourist destination constructed in 1507 and is rich in history and culture of the Quimper. Tourists have a collection of items to see that dates back from the 15th century such as the archaeology, traditional attires, ceramics, paintings, carvings, hardwood and softwood furniture. Explore in different sections to learn more of the items such as the old age Bronze and Iron. See the pottery display that is the pride of Quimper city that found in the sections with a stunning spiral stairway. It charges a small entry fee, and it is open through the year.
Name : Musée Départemental Breton
Address : 1 Rue du Roi Gradlon, 29000 Quimper, France
Related Site : http://musee-breton.finistere.fr/fr/
7. Mont Frugy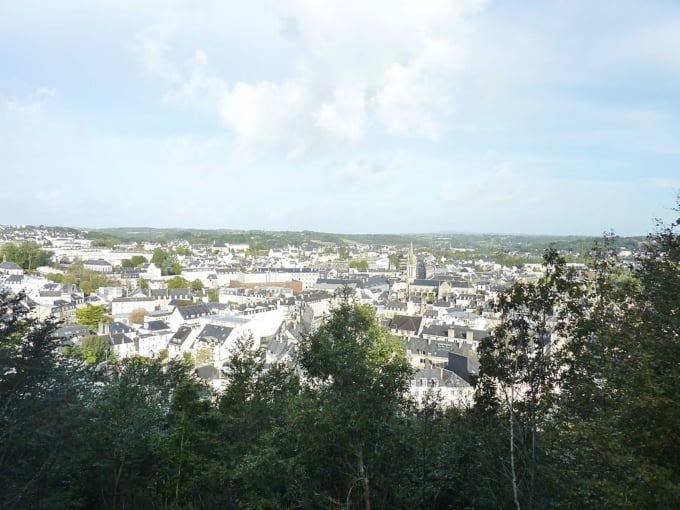 Mont Frugy is located at the tip of the hill that can easily access through the Odet river at a distance of 70 meters and provides excellent aerial views of the Quimper city. The small space is the escape from the busy town to enjoy peace and tranquility. Tourist can come for hike and picnic in the surrounding forest, and it's a paradise for outdoor enthusiasts. Taking photos on this site will capture a memorable moment in the city. See different species of birds as you listen to their beautiful songs.
Name : Mont Frugy
Address : Mont Frugy, Quimper, France
8. Stangala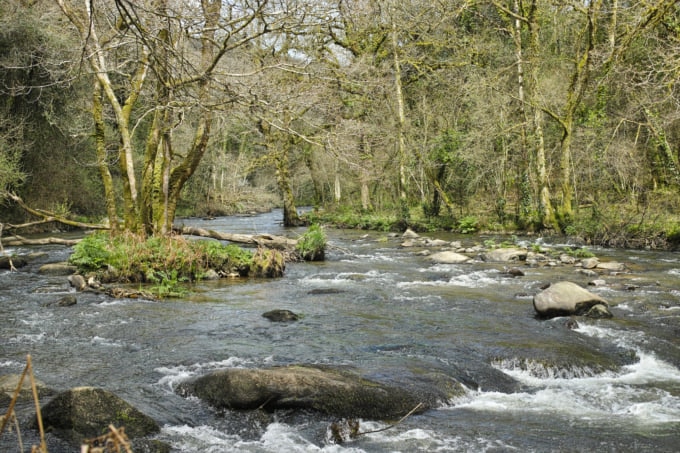 Welcome to Stangala, the magical natural landscape situated at the outskirts of the Quimper city. It goes down five kilometers in a steep valley and full of unique trees and small plants such as ferns and mossy rocks. The views are breathtaking and spice up the hiking experience. Tourists enjoy a picnic in this natural ecosystem that has special stones such as granite that give a way to hop across the water. To walk around you need good shoes and in fit to climb and walk down in steep areas. Visitors can easily explore through guided tours.
Name : Stangala
Address : 103 Route du Stangala, 29000 Quimper, France
9. Jardin de la Retraite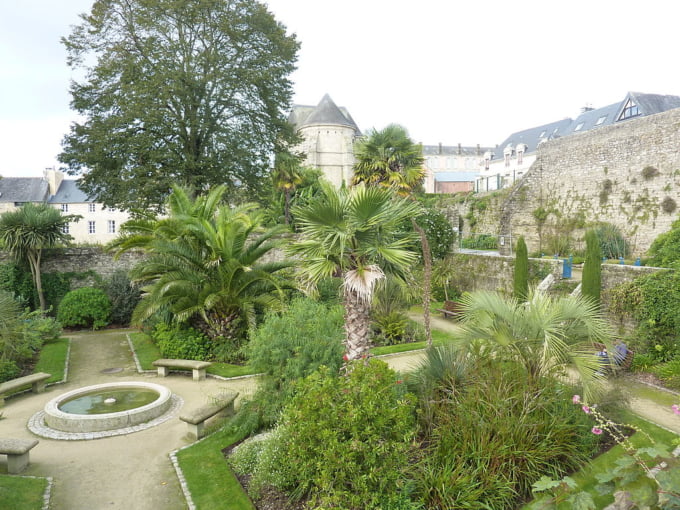 Jardin de la Retraite is a tropical garden that holds a lot of historical importance of the Voyagers who came back to America with a rare type of plant. This garden contains thousands of exotic plants from flowers to rare species of plants that are a significant tourist attraction. Find the popular dessert plants and different types of rose flowers that make this garden a colorful and beautiful place. Enjoy exploring in different sections to see natural beauty and smell appealing scents from flowers. You will fall in love with photography due to the impressive background found in the garden.
Name : Jardin de la Retraite
Address : 35 Rue Élie Freron, 29000 Quimper, France
10. Pointe de la Torche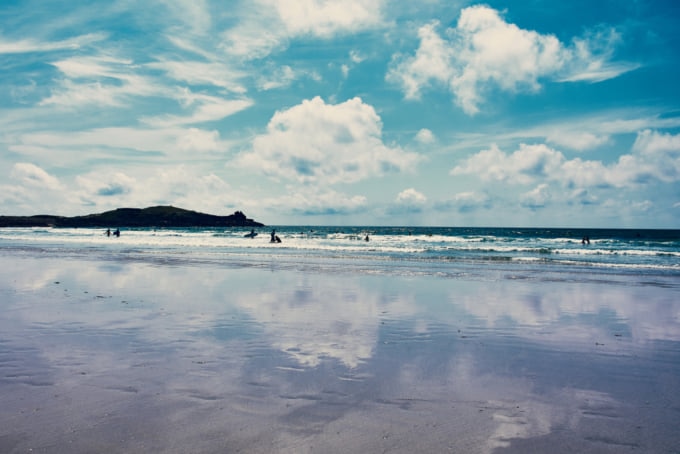 Photo by Fotocute/shutterstock.com
Pointe de la Torche can be found in the southeastern end, and it is officially recognized as natural tourist attraction site in 1965, and it is currently prehistoric monument. Its an extension of the Pors-Carn beach and provides the best views of the dunes and sea sports such as boat riding and yachting. It displays the cemeteries and remains of more than 100,000 of the second world war. This island is the perfect place to experience sea dunes and views of the best activities. Visitors should take care since at times it can be dangerous especially when there are very powerful waves.
Name : Pointe de la Torche
Address : Pointe de la Torche, 29120 Plomeur, France
◎ Closing
Quimper is the traditional place in Brittany that is well known due to its location in two rivers that makes it attractive. Visitors find this place favorite due to its rich is historical sites that attractive and worth visiting ranging from the cultural sites, beaches, parks, islands to museum. If you are planning a tour, you should consider visiting Quimper.