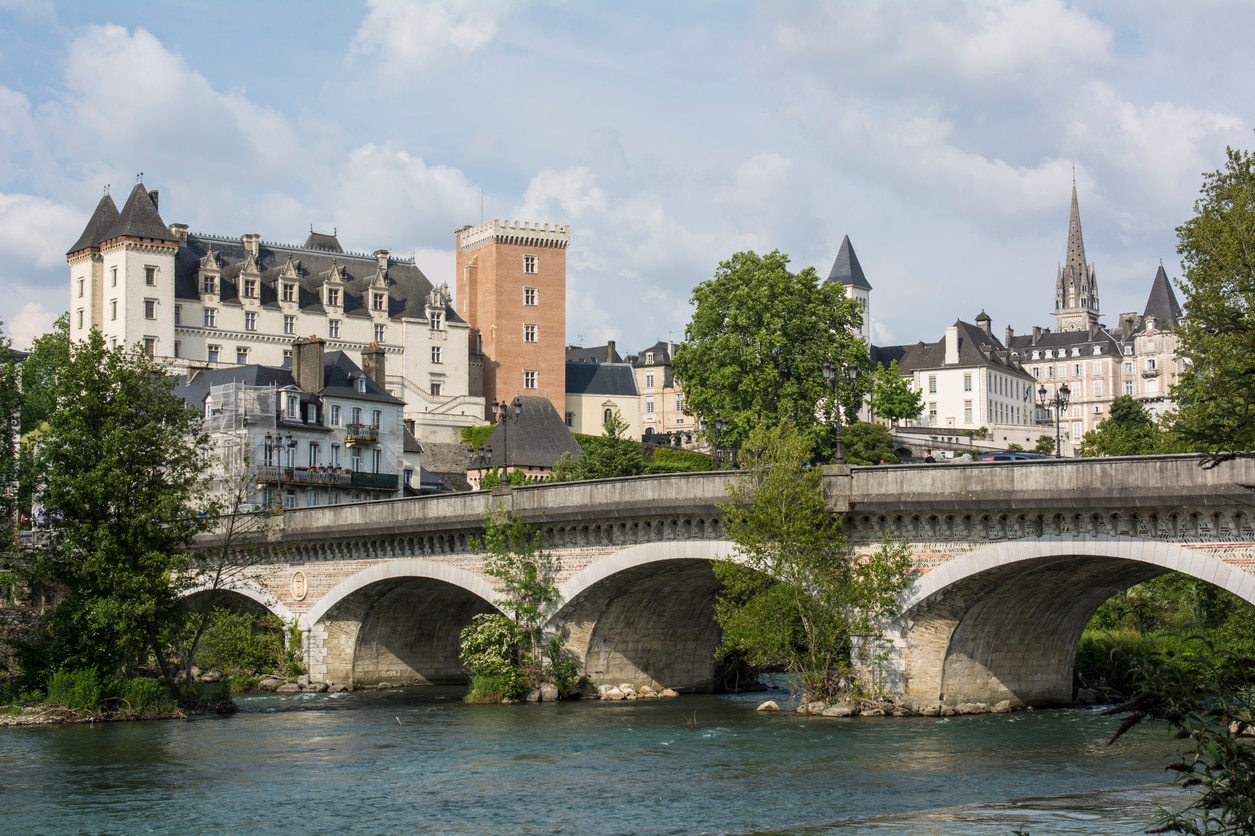 Pau : Largest City in the Pyrenees Offering Mountain Panoramas on Clear Days
Pau is the largest city within the Pyrenees of southern France. Despite the notion of a mountain town, Pau stands out more as a Riviera resort. At Pau is where you will get to see the original birthplace of King Henry the fourth. Once upon a time, Pau used to be a hotspot for British and American expats, especially during the winter season. Below are some sightseeing highlights of Pau.
table of contents
[x] close
Pau : Largest City in the Pyrenees Offering Mountain Panoramas on Clear Days
1. Castle of Pau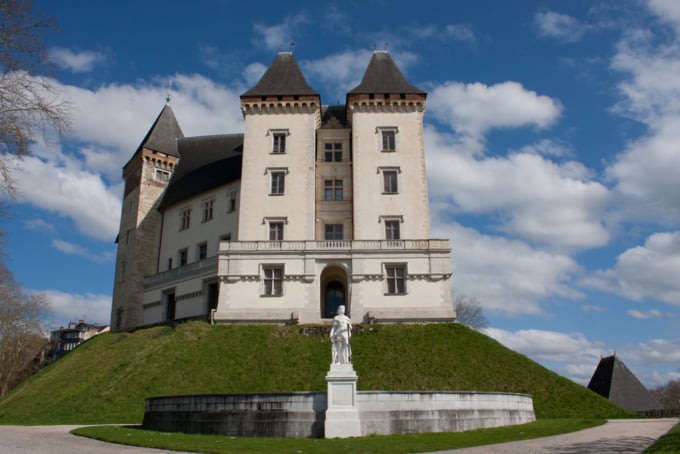 Castle of Pau is a 14th-century establishment that was the original birthplace of Henry IV. The castle which now serves as a museum hosts an array of tapestries, artworks and other interiors worth a look. The memorabilia were preserved after Louis Philippe blinked Henry IV to his artworks and wished the place to honor him. The furniture found within the grounds have a neo-gothic feel with authentic looks of Pau. Since the castle has been well-maintained, most of the decorations seem untouched and pleasing to the eye. There are also nice gardens that you can stroll by.
Name : Castle of Pau
Address : 2 Rue du Chateau, 64000 Pau, France
Related Site : http://chateau-pau.fr/
2. Museum of Fine Arts of Pau
Museum of Fine Arts of Pau is a well-sized museum that houses a broad selection of sculptures and paintings by famous artists around Pau. Some of the collections you expect to find are pieces from Degas, El Crego, and Rubens. Since the genres and style vary, you will find the displays appealing. Aside from the local collections, there are featured pieces from other artists originating from France, Italy, Spain among other art inclined countries. The decor is very simple yet attractive showing off the feel of art. Although nothing is curated in English, the displays are self-explanatory and one can comprehend what they wish from them. The staff is also very welcoming.
Name : Museum of Fine Arts of Pau
Address : 1 rue Mathieu Lalanne, 64000 Pau, Communaute d'Agglomeration Pau-Pyrenees, France
Related Site : http://www.pau.fr/209-musee-des-beaux-arts.htm
3. The Forest of Vert'tiges
The Forest of Vert'tiges sparks up your wild with bursting adventures. This forest park is one of its kind around Pau offering tourist some of the amazing adrenalin experiences. The tree park varies in terms of challenge levels offering room for the young to have fun without being a hazardous space. Since the grounds are laid out on different levels, the adults can start on the beginner levels as they progress to the more strenuous climbs. The main idea of the space is fun and alternative sports. If you wish to cover more areas, it is advisable to visit early.
Name : The Forest of Vert'tiges
Address : Chemin de la Foret Bastard , 64000 Pau, Community of Agglomeration Pau-Pyrenees, France
Related Site : http://www.foretdesvert-tiges.fr/
4. Parachute City and Light Aviation Memorial Museum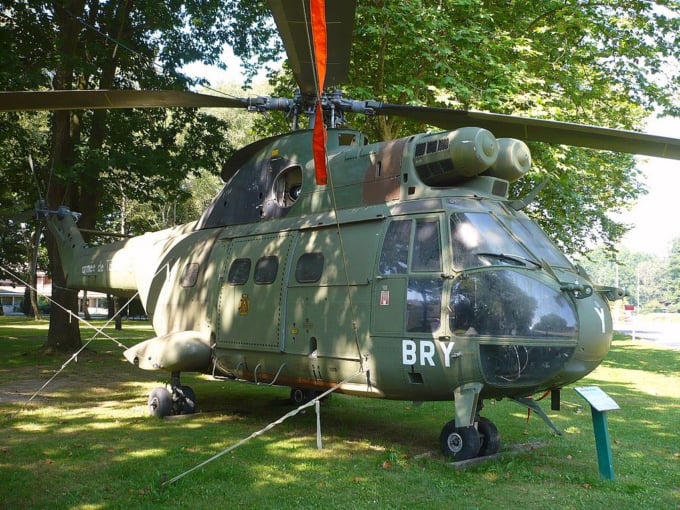 Photo by commons.wikimedia.org
Parachute City and Light Aviation Memorial Museum is of importance to Pau. It is the one and only museum in the country holding the identity of all the airborne troops from France. It traces the history of all the parachutists since their existence and more on the world war 2. This is a perfect sightseeing stop to discover more on the heritage, traditions, and news of the airborne troops. Being built on what was once the Hall of honor of the school of airborne, it has served the purpose to educate and provide vast information on the subject of aeronautics.
Name : Parachute City and Light Aviation Memorial Museum
Address : Zirnheld Camp BP 594 64010 CEDEX, Pau, France
Related Site : http://museedesparachutistes.com/
5. Boulevard des Pyrenees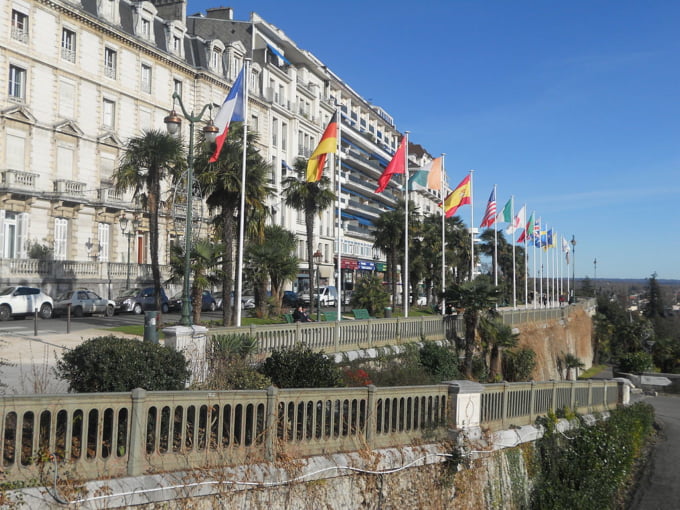 Boulevard des Pyrenees is a 2 km boulevard standing at the base of Pyrenees. It has been lined with various cafes, restaurants as well as bars making it a busy area. The place is ideal for strolling as you soak up some of the scenic architectures of Pau and its beautiful atmosphere. The backdrop of the Pyrenees together with the tropical and palm trees make the whole place stand out. On a clear day, one can get a glimpse of the 83 peaks which is a sightseeing highlight not to be missed.
Name : Boulevard des Pyrenees
Address : Pau, Communaute d'Agglomeration Pau-Pyrenees, France
Related Site : http://www.pau.fr/evenement/5736/14--libelle_evt-.htm
6. Funicular of Pau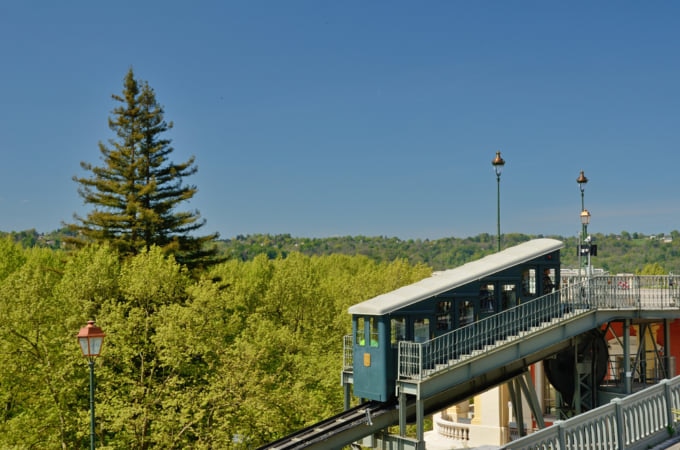 Photo by oksmit/shutterstock.com
Funicular of Pau is a funicular that gives you a free ride across the Boulevard des Pyrénées. The funicular operates every Monday through to Saturday with no interruptions making it a convenient mode to use. It is valued by the people of Pau because it is the heart of the city's transport system. It is efficient especially if going uphill saving you the time and energy. On a busy day, it is believed to serve about 5,000 passengers. Since it is free, the little ones can get rides as many times as they wish.
Name : Funicular of Pau
Address : 22 boulevard des Pyrenees, 64000 Pau, Communaute d'Agglomeration Pau-Pyrenees, France
Related Site : http://www.pau.fr/434-le-funiculaire.htm
7. Circuit Pau Arnos
Circuit Pau Arnos is a grand circuit in Pau where formula 1 races take place. This is the ideal place to drive an exotic car for which you pay a small amount to sample. Some of the most unbelievable racing cars can be found. The grounds are popular with events especially over the weekends where there are races taking place or motorbike and cars showcases. The spectators are allowed to vie from the stands and not up close. One thing you need to note to avoid trouble is the fact that photography is not allowed.
Name : Circuit Pau Arnos
Address : Circuit automobile de Pau, Pau, Communaute d'Agglomeration Pau-Pyrenees, France
Related Site : http://www.circuit-pau-arnos.fr/index.php
8. Experience Canyon
Experience Canyon is a canyoning experience that has tourists sightseeing the better parts of the Pyrenees. The bundle covers amazing mountain activities that are adventures for both the old and young alike. The company organizing the canyon experience usually tries to pick the most suitable canyon. The whole experience is intermediate. Not too easy nor too hards. Some jumps are can be thrilling jumping over 7 meters which is thrilling. Since all the equipment is up to date, the risks are minimal. In comparison to other sightseeing activities, this is less crowded.
Name : Experience Canyon
Address : 51, bis boulevard Charles de Gaulle | Chez Altitude64, 64140 Billere, Communaute d'Agglomeration Pau-Pyrenees, France
Related Site : http://www.experience-canyon.com/
9. Eglise Saint Martin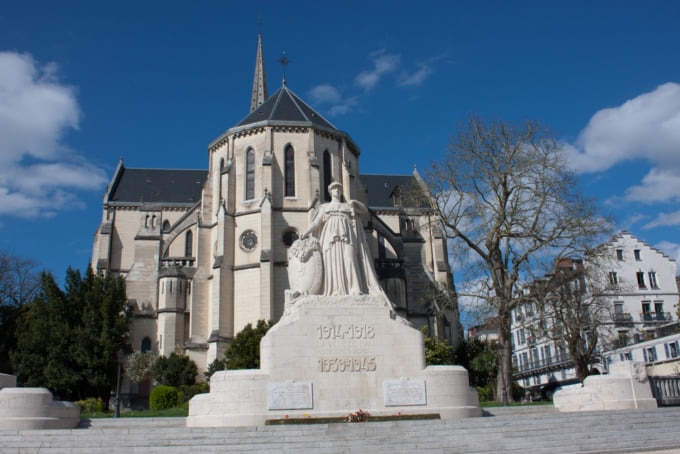 Photo by MIPImages/shutterstock.com
Eglise Saint Martin is located in the old part of town that is surrounded with other interesting things. The church is just as expected, Gothic architecture with a large organ gracing its front. There are interesting paintings on the wall that make it stand out. The church is a treasured place of worship and remains active for mass. If you are a fanatic of churches, then it is ideal for sightseeing while in Pau. The best thing, however, is to join the locals during one of the masses taking place.
Name : Eglise Saint Martin
Address : 3 rue Gontaut Biron, 64000 Pau, Communaute d'Agglomeration Pau-Pyrenees, France
◎ Closing
Pau does not lack a sense of thrill and bountiful adventures. Since the place is rich in history, there are a lot to explore at the museums. The tourist seeking a calm French town list Pau as a top destination for their travels. The grandeur is well-kept providing an interesting environment for exploration. Another interesting fact is that Pau is not so far from the Spanish border.