Maputo : Mozambique's Gem of Stunning Architecture and Culture
Maputo is the beautiful and friendly capital of Mozambique. Formerly a colony of Portugal, this intriguing city is today an ideal destination in autumn or spring season. The winter weather is mild, while the summers are wet. A visit to the city reveals the charms of Maputo, including the contrast between ancient colonial architecture and the new brutalist buildings built after independence. You should also make sure to sample the local Portuguese cuisine, with shrimp peri-peri, a unique specialty. For an ideal trip, it is recommended to visit Maputo between May and October, preferably from June to August. Traveling to Maputo by plane is possible. The international airport is 5 km north of the city center.
table of contents
[x] close
Maputo : Mozambique's Gem of Stunning Architecture and Culture
1. Maputo Airport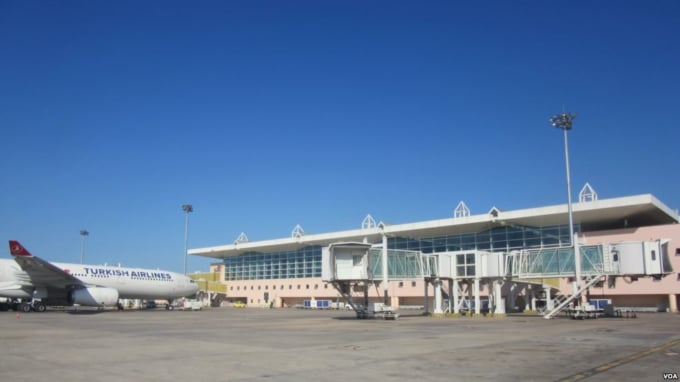 Photo by commons.wikimedia.org
The Maputo airport is an international airport and the largest airport in entire Mozambique. It is located on the outskirts of the country's capital, Maputo, 5 kilometers north of the city center. The Maputo airport is the main gateway to Mozambique and is also a point of arrival all selected for anyone wishing to explore southern Africa. The airport also serves as the central platform for LAM Mozambique flights and Kaya Airlines. These two companies are national airlines. The airport has been operational since 2010. To reach Maputo, in addition to the taxi solution, travelers can take the city bus lines 18, 24 and 25.
Name:Maputo Airport
Address:3267 Av. Acordos De Lusaka, 2631 Maputo, Mozambique
2. Iglesia de San Antonio de la Polana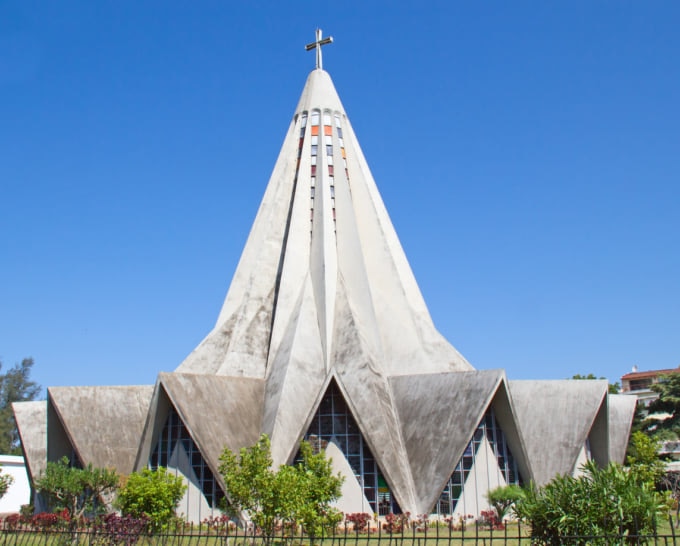 The Catholic Church of Saint Antonio is located in the center of the city of Maputo, the capital of Mozambique. This impressive and majestic grey church has a unique and modern architecture. Its shape is reminiscent of a traditional lemon squeezer. The Church also serves as a landmark in the city. The best time to visit Mozambique is from May to October.
Name:Iglesia de San Antonio de la Polana
Address:Avenida Kwame Nkrumah, Maputo, Mozambique
3. Maputo Cathedral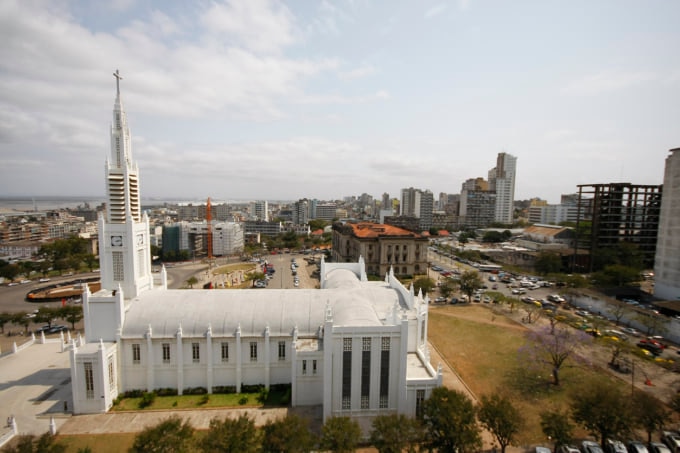 Built in 1944, the spectacular Maputo Cathedral in Mozambique is a church with unique Gothic-inspired architecture in the shape of a cross. Its staircase intrigues with its high steps and its impressive white tower stand above the Independence Square. During your stay in Mozambique, you can enter Maputo Cathedral, take photos and learn about its history.
Name:Maputo Cathedral
Address:R. Mun. Este, Maputo, Mozambique
4. Maputo City Hall
Photo by Fedor Selivanov/shutterstock.com
Located in the city of Maputo, Mozambique's capital, Maputo City Hall is the seat of local government. The Maputo City Hall was built in 1947 in a neoclassical style, at the Independence Square. If you go through the capital of Mozambique, a visit to Maputo City Hall is required! It is a much visited place. Because of its architecture, it attracts many tourists during their stay in Mozambique.
Name:Maputo City Hall
Address:Numero 1935, 975 Av. Olof Palme, Maputo, Mozambique
5. Inhaca
Photo by commons.wikimedia.org
Inhaca Island is an island in Mozambique, located about 40km from the Maputo coast. It is accessible by boat from Catembe or by plane. Inhaca Island is a small paradise on earth, between its white sand beaches, turquoise waters, calm and limpid, its coral reefs. The southeast of this island of Mozambique has even been classified as a nature reserve. Diving enthusiasts will be delighted with this destination. They will be able to easily admire many species of fish and corals, of an impressive variety. Surfing, swimming, walking on the beach, picnicking at sunset, enjoy this dream island that will leave you with unforgettable memories of Mozambique!
Name:Inhaca
Address:Maputo, Mozambique
6. Macaneta Beach
Approximately 15 km from the Capital City is the Macaneta Peninsula. The sandy beaches covered with great green and lush vegetation, provide a pleasant environment for those who enjoy the sun and the sea. Very close to the city, Macaneta is an ideal place for a beach getaway. The specialized guide will pick you up in the morning (time to organize with the guests) at any point in the city of Maputo.
Name:Macaneta Beach
Address:Maputo, Mozambique
7. Maputo Train Station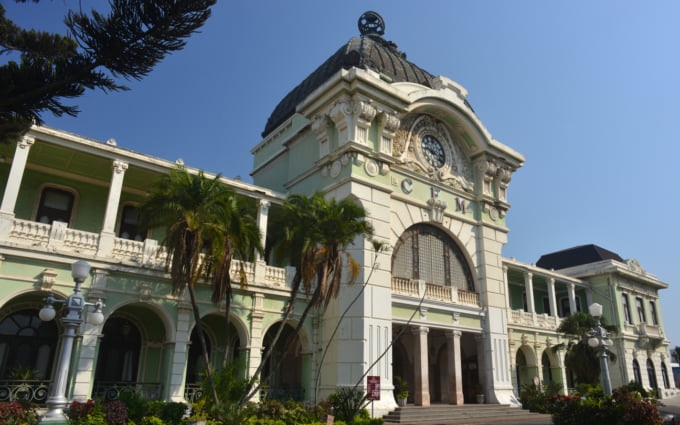 Maputo surprises at every step with its architectural mix. Surrounded by colossal rationalist buildings, in the heart of Baixa, is the train station, listed as one of the most beautiful in the world. Eiffel designed the station in 1910, and as soon as one accesses it, it feels like another planet. From the elegant main building, you can access two platforms covered by a wrought iron ceiling full of ornaments and supported by beautiful columns and decorated beams. Here and there are details of another era: wall clocks, large ceiling fans, beautiful Portuguese tiles, carved wooden doors, iron benches, large bells ... As if this were not enough, old steam locomotives sleep on the old roads. Trains, with names of companies as suggestive as 'Botswana Railways', Full of magic, romanticism and melancholy, the station of Maputo falls in love. Fortunately, at present some of its old offices have been recycled. In one of them, there is an Art and Culture Center, in another the Kampfumo Bistro, an inescapable bar-restaurant.
Name:Maputo Train Station
Address:Maputo, Mozambique
8. Post Office Building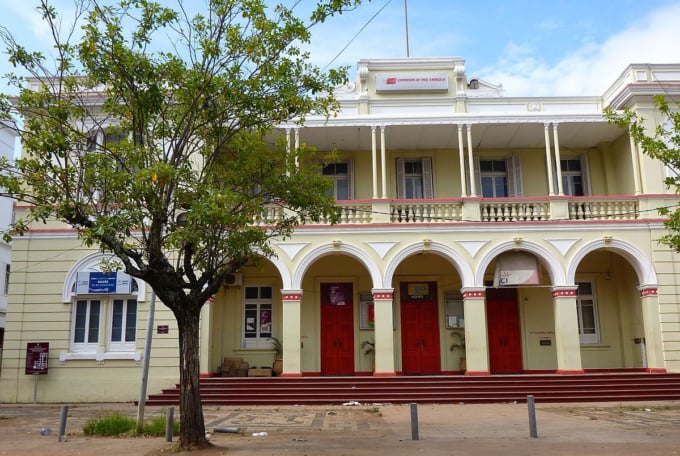 Among the heterogeneous architecture of Maputo stand out some buildings that transported to gone times. One of them is the 'Correios', or Post Office Building, located at 25 de Setembro, the avenue that leads directly to Baixa, the Central Market and the Train Station. This architectural gem has to its credit 60 years, although it seems to have many more. Mixed Portuguese and English styles and fortunately very well maintained, Correios retains precious details such as black and white checkerboard floors, tall wooden counters and iron lanterns. The place, painted yellow by outside and with touches of the furious red inside is unavoidable.
Name:Post Office Building
Address:25 de Setembro Avenue, Maputo
◎ Closing
The truth is that Maputo fascinates as soon as one leaves to walk through its broad streets, shaded by acacias and jacaranda trees. The city has its most colorful area in Baixa, the oldest neighborhood, where beautiful and elegant buildings coexist as the Post Office, the Train Station and the Municipal Market, with fantastic rationalist or brutalist constructions. The streets of Baixa are filled with endless street markets where absolutely everything is sold. It is there where the heart of Maputo beats and where one can remain for hours, camera in hand, fascinated with the beauty of its people.