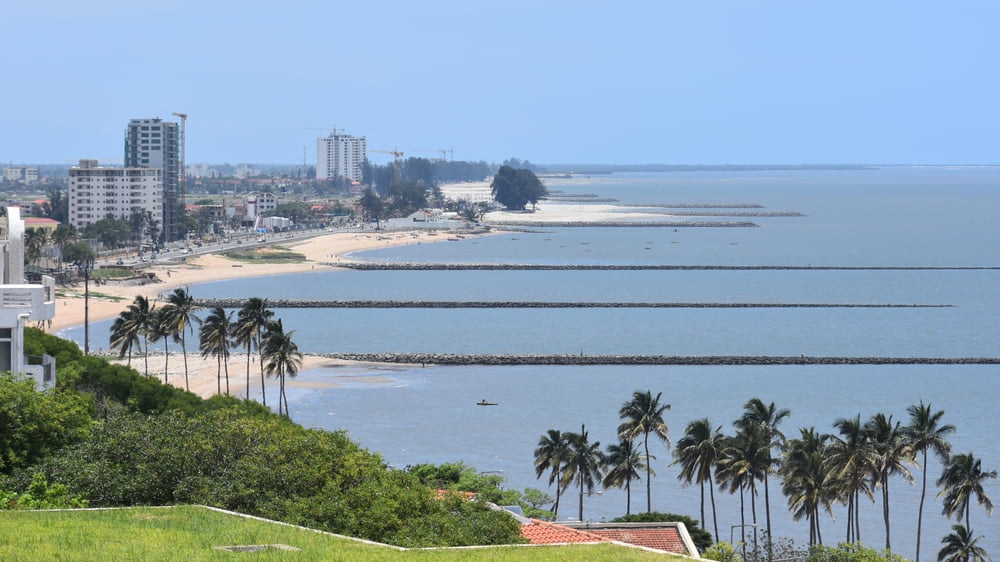 Photo by Wandel Guides/shutterstock
Mozambique:A Stunning Country of Scenic Beaches and Colonial Architecture
table of contents
[x] close
Mozambique:A Stunning Country of Scenic Beaches and Colonial Architecture
If you are ever sightseeing on the coast of Southern Africa, you might consider visiting Mozambique. It is a country near the Indian Ocean bordered by South Africa, Tanzania, and Malawi, among others. Mozambique boasts of scenic beaches and colonial architecture which are ideal for sightseeing. On this article, we are going to visit some of the best attractions in Mozambique for sightseeing.
1. Maputo Central Train Station (Maputo)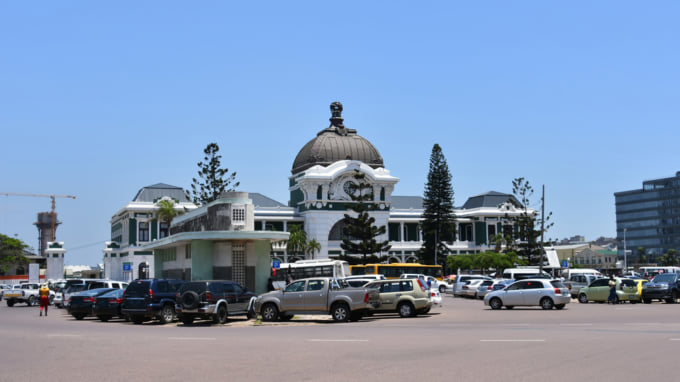 Photo by Wandel Guides/shutterstock
When sightseeing around the capital of Mozambique which is Maputo, you have to visit its train hub. The Maputo Train Station is a monumental building in Maputo which is considered to be a historic landmark in Mozambique. Designed by an associate of Alexandre Gustav Eiffel, the train station showcases an impressive wrought-iron latticework. Verandas and pillars are embellished on its exterior. Inside the train station, sightseeing tourists could witness the Kulungwana Espaço Artístico which displays art pieces of local and foreign artists.
Name:Maputo Central Train Station
Address:Maputo, Mozambique
2. Praia do Tofo (Tofo)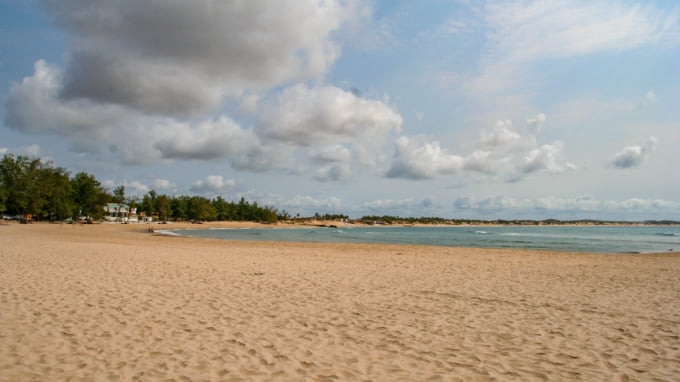 Praia do Tofo is a scenic beach situated in Tofo, a small town in the southeastern portion of Mozambique. A popular attraction for sightseeing when in Mozambique, the Praia do Tofo boasts of azure blue waters and white sand beaches where tourists could swim, dive, and unwind. Tourists could see whale sharks, sea turtles, and manta rays when snorkeling in the ocean. Marine species are attracted by the places' abundant reefs which are found near the beaches. You should include Praia do Tofo the next you visit Mozambique for sightseeing.
Name:Praia do Tofo
Address:Tofo, Mozambique
3. Machilla Magic (Vilanculos)
Located in Vilanculos, the Machilla Magic is an arts and crafts center in Mozambique which aims to uplift the arts scene in the area. Over 50 artists work to share their talents and skills in creating various local handicrafts and art pieces which embody the rich culture and vibrancy of Mozambique. Tourists who are sightseeing in this area in Mozambique could purchase these crafts at a reasonable price. Tourists are assured that 95% of the products are created from recycled or reclaimed materials.
Name:Machilla Magic
Address: Vilanculos, Mozambique
Related Site:http://www.machillamagic.com/
4. Inhaca Island (Maputo)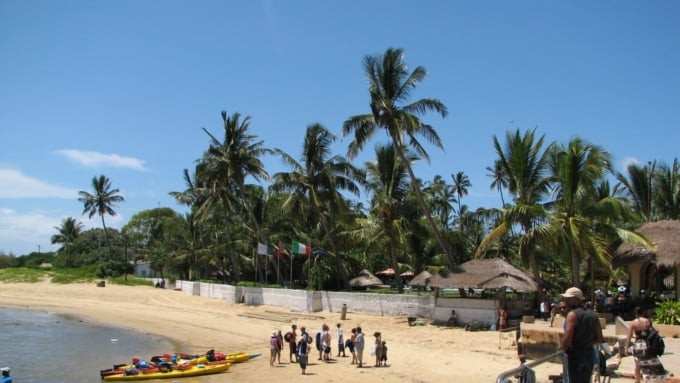 The Inhaca Island is a sub-tropical island situated off the East African coast in Mozambique. The island is a favorite destination for ecological researchers and tourists because of its abundance of flora and fauna. Its evergreen forest includes tree species such as White milkwood tree, white pear, and Broom cluster fig. Mangroves cover large portions of the northern and southern shores. On the other hand, fauna species include marine animals including barracuda, butterflyfish, and seahorses. Around 160 coral species thrive on this island in Mozambique.
Name:Inhaca Island
Address:Maputo, Mozambique
5. Iglesia de San Antonio de la Polana (Maputo)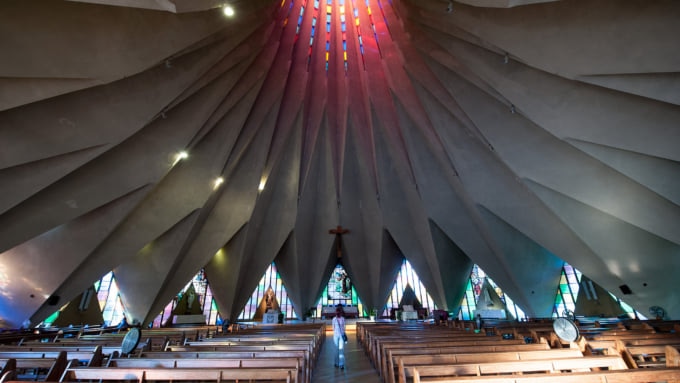 Aside from historical sites and natural attractions, Mozambique is also home to religious buildings worth sightseeing. One of which is the Iglesia de San Antonio de la Polana. Also known as the Church of San Antonio de la Polana, it is a Catholic Church located in Maputo, Mozambique.Built in 1962, the church was designed by Portuguese architect Nuno Cavreiro Lopes. The church has a distinct modernist architecture with an inverted flower shape design. Aside from sightseeing, the church is also an ideal place for prayer and worship.
Name:Iglesia de San Antonio de la Polana
Address:Avenida Kwame Nkrumah, Maputo, Mozambique
6. Fortaleza of Maputo (Maputo)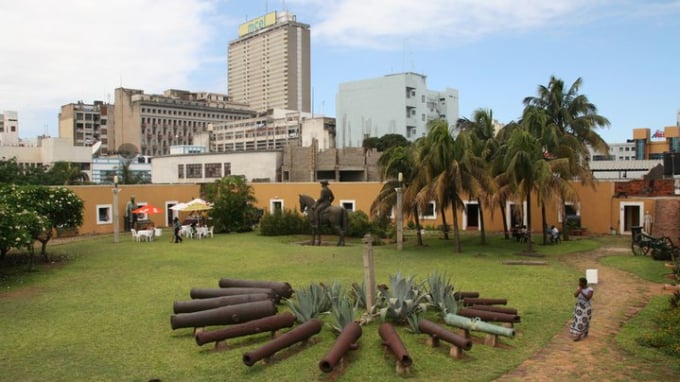 Photo by commons.wikimedia.org
Fortaleza of Maputo, or the Fortress of Maputo, is one of the major historical landmarks in Maputo, the capital of Mozambique. Its architecture involves a quadrangular fort erected in the masonry of reddish stone. It could only be accessed through a gate that opens a to a central patio. Inside the fortress, sightseeing tourists could witness several monuments including the statue of Mouzinho de Albuquerque. The remains of Ngungunhane also lies inside the fort.
Name:Fortaleza of Maputo
Address:Fortaleza de localiza-se junto ao porto de Pesca na praca 25 de Junho, Maputo, Mozambique
7. Portuguese Island (Inhaca)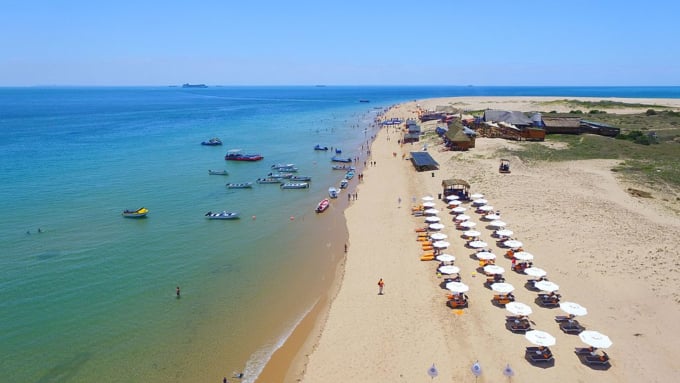 Photo by commons.wikimedia.org
Situated next to the Inhaca Island, the Portuguese Island is an unspoiled destination for sightseeing in Mozambique. The island is ideal for sightseeing and frolicking on the white sand beach. Tourists could also avail several perks including free drinks and fruit kebabs. There are umbrellas where you could unwind and relax while witnessing the picturesque ocean. You could also avail of other activities including swimming and snorkeling. Portuguese Island is an excellent place for sightseeing when you are in Mozambique.
Name:Portuguese Island
Address:Inhaca, Mozambique
8. Casa do Ferro (Maputo)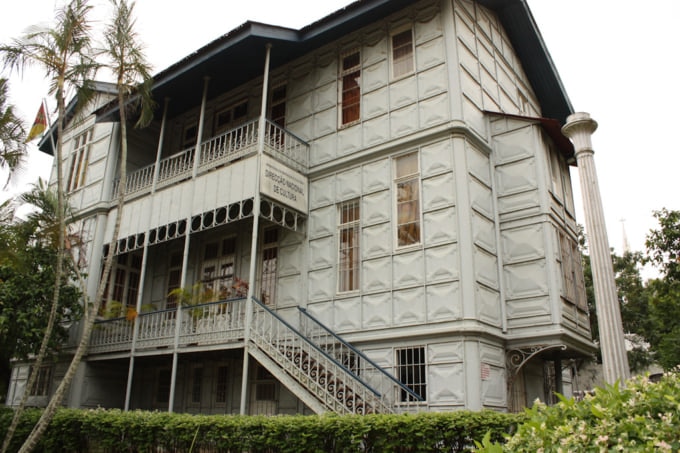 Photo by commons.wikimedia.org
Casa do Ferro, also known as the Iron House, is a favorite attraction for sightseeing when in Maputo, Mozambique. Constructed by French architect Gustave Eiffel in 1892, the whole structure is made up of steel: from its walls to its ceilings. It was meant to serve as the governor's house in the 19th century. But due to the extreme temperature of Mozambique, the place was hot to reside in. The grand and beautiful design of the house is difficult to overlook when you are sightseeing around Mozambique.
Name:Casa de Ferro
Address:Avenida Samora Machel, Maputo, Mozambique
9. Reserva Especial de Maputo (Maputo)
Reserva Especial de Maputo, or the Maputo Special Reserve, is a conservation site found in the southern portion of Mozambique. Created in 1932, the reserve aims to protect the population of elephants that thrive there. Other animal species such as giraffes and zebras are also introduced int the reserve to repopulate. A significant sightseeing destination, the reserve is known for its pristine ecosystems such as mangroves, coastal forests, and lagoons. It also boasts of its rich and various habitats. As a matter of fact, there are around 350 species of birds present in the place.
Name:Reserva Especial de Maputo
Address:Maputo, Mozambique
10. Fort Sao Sebastian (Mozambique Island)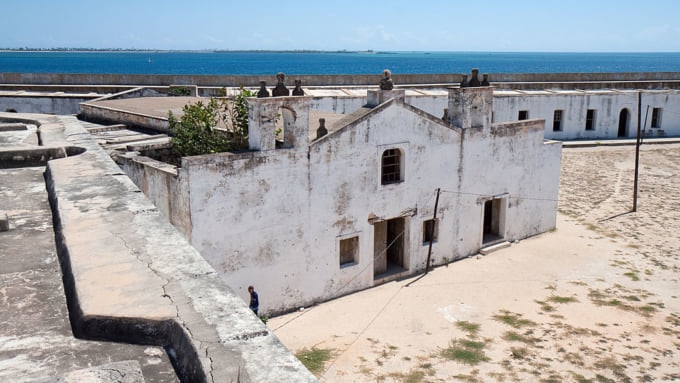 Photo by commons.wikimedia.org
Situated on the northern portion of the Mozambique island is the large Fort Sao Sebastian. Known to be the oldest fort which still stands in Mozambique and the rest of sub-Saharan Africa. Built starting in 1558, the fort is considered to be the most excellent military structure in the whole of Africa. Tourists who are sightseeing in Mozambique Island could marvel at its immense size and aura, alongside its picturesque views. Indeed, the fortress is one of the destinations which you should visit if you are sightseeing in Mozambique.
Name:Fort Sao Sebastian
Address:Mozambique Island, Mozambique
◎ Closing
Mozambique is indeed a country of contrasts. Tourists who are sightseeing in the nation could witness historical architecture set against pristine beaches and natural sites. Sightseeing around Mozambique is already a complete package since you not only get to enjoy learning about history, you also get enjoy the beauty of nature.