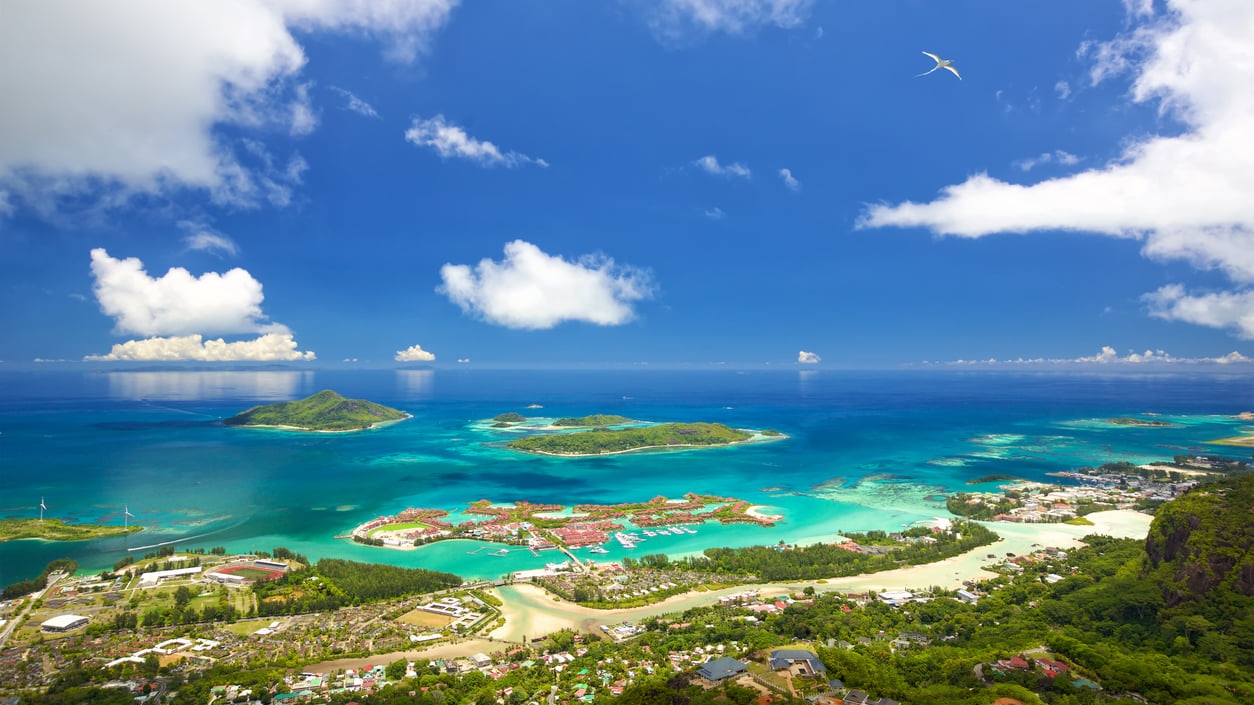 Seychelles:The Perfect Beach Escape for Honeymooners
table of contents
[x] close
Seychelles:The Perfect Beach Escape for Honeymooners
Seychelles is an archipelago consisting of 115 islands situated off the coast of East Africa, just northeast of Madagascar. Since only a few of the islands are inhabited, tourists who are into sightseeing exciting natural attractions and who are seeking a relaxing beach vacation may visit Seychelles. To guide you on your itinerary, we have listed down several attractions in Seychelles for sightseeing.
1. Seychelles National Botanical Gardens (Mahé)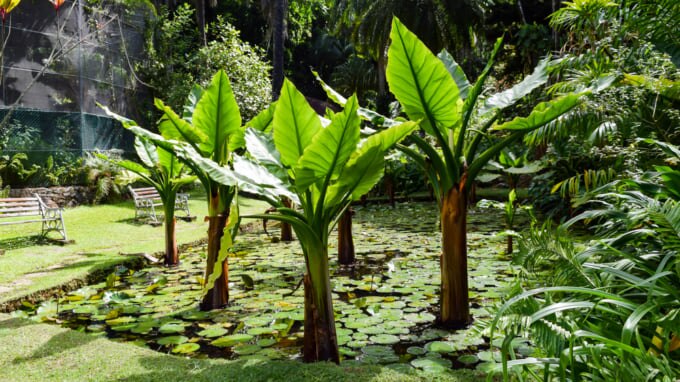 Photo by Rytis Bernotas/shutterstock
One of the main attractions for sightseeing in Seychelles is the Seychelles National Botanical Gardens situated at Mont Fleuri, Mahé. The gardens cover around five acres of endemic and exotic flora and fauna such as giant tortoises, flying foxes, palms, and an astounding orchid collection. When sightseeing at the gardens you may also find some colonies of fruit bats which are roosting in the larger trees. Established more than a century ago, Seychelles National Botanical Gardens remain to be one of the archipelago's oldest national monuments.
Name:Seychelles National Botanical Gardens
Address:Mont Fleuri, Mahé, Seychelles
2. Morne Seychellois National Park (Victoria)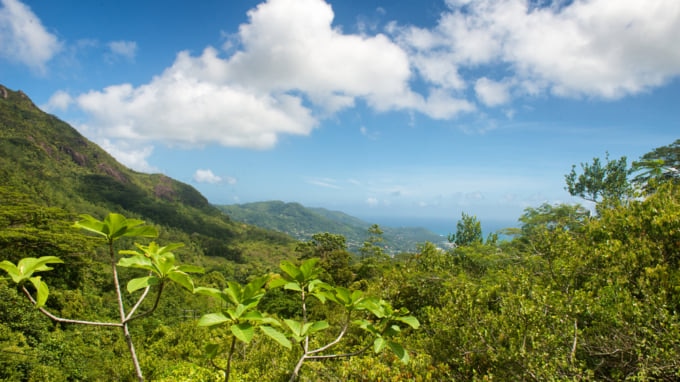 Morne Seychellois National Park is the largest national park in the Seychelles. It encompasses more than 20 percent of the area of the Mahe Island. Its highest point, the Morne Seychellois, is a definitive sightseeing attraction due to its lush trees and fascinating height of 905 m overlooking the city of Victoria. From the village of Danzil, those who are sightseeing can ascend to the park by hiking the trails. You will pass by tea plantations on your way to the top. You will also witness the view of the southwest coast of Mahe.
Name:Morne Seychellois National Park
Address:Grand Anse Village, Seychelles
3. Anse Intendance (Mahé)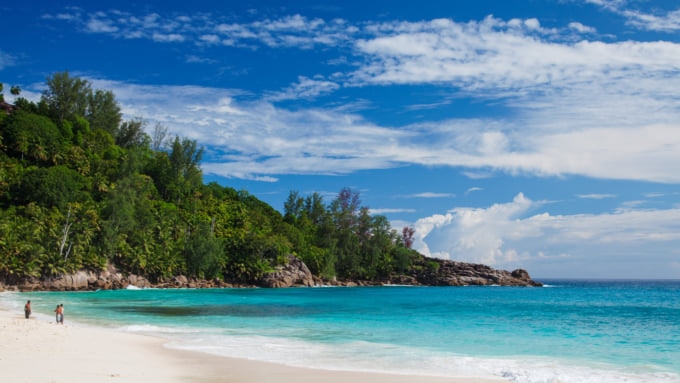 Anse Intendance is one of the most beautiful beaches on the island of Mahe. This small and secluded area is a popular spot for those who are into swimming or just merely sightseeing in Seychelles. Its mild waves and big swells also make the beach one of the favorite surfing spots of tourists when in Seychelles. Its scenic vista offers a stunning picture-worthy view which could be admired by sunbathers and photographers alike. Along the sandy shores of the beach, turtles are found to be nesting their eggs.
Name:Anse Intendance
Address:Mahe Island, Seychelles
4. Anse Soleil (Mahé)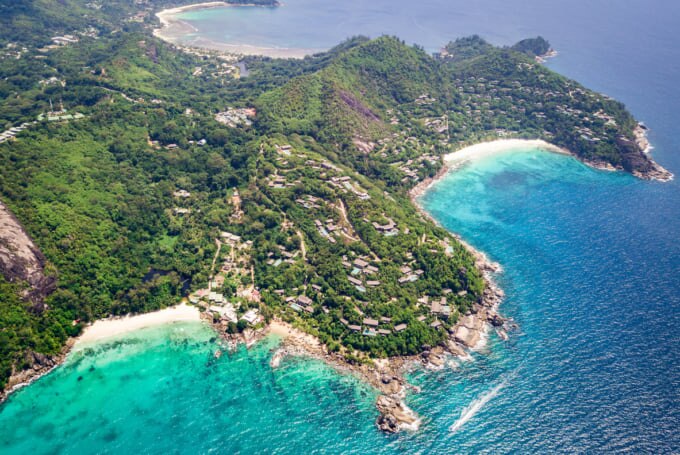 Anse Soleil is another stunning beach at Seychelles, particularly in Mahe Island. Known for its azure waters and golden sand, Anse Soleil is a favorite beach for surfing in the southwest of Mahe due to its high waves during normal tides. Other visitors can also do activities such as snorkeling and swimming. Sightseeing tourists can marvel at the picturesque scenery in front of them. A restaurant can be found beside the beach where people can enjoy eating local cuisines which can only be found in Seychelles.
Name:Anse Soleil
Address:Mahe Island, Seychelles
5. Natural History Museum (Victoria)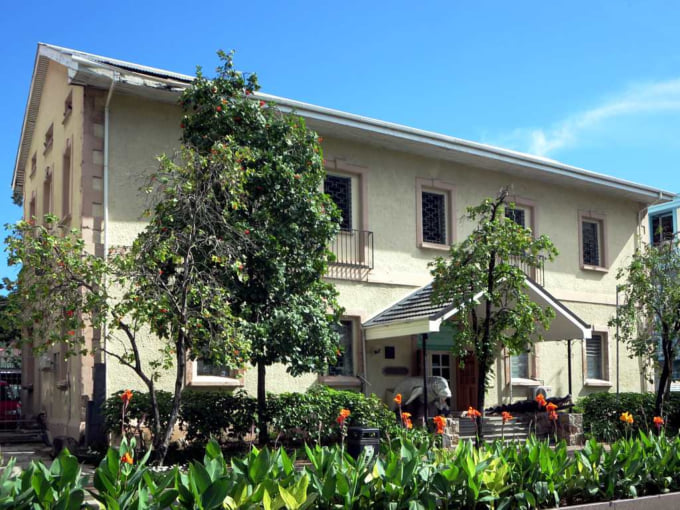 Situated in Victoria, the capital city of Seychelles, the Natural History Museum is one of the most significant attractions to go to when sightseeing in Seychelles. The Natural History Museum displays a myriad of exhibits illustrating the rich flora and fauna of Seychelles. The museum also provides an overview of the geological history of the country. Being home to abundant species, the Natural History Museum also serves as a place where visitors can divulge themselves with the major environmental concerns in order to promote positive attitudes in conserving the nature.
Name:Natural History Museum
Address:Independence Ave, Victoria, Seychelles
6. Anse Volbert (Praslin)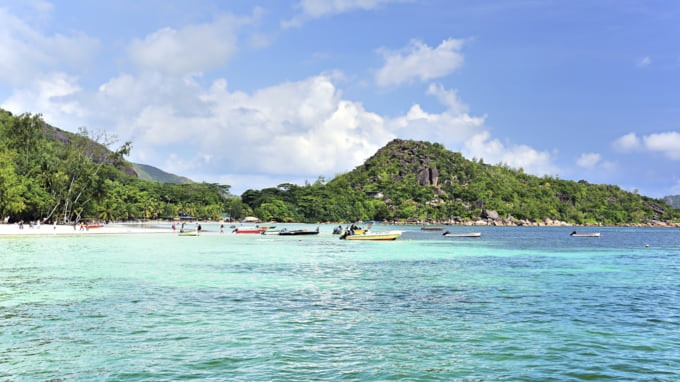 Photo by JFFotografie/shutterstock
Situated on the northeastern coast of Praslin, Anse Volbert is one of the most famous beaches in Seychelles known for its shallow waters and white sand. Aside from sightseeing, tourists can venture into a lot of different exciting water activities when they are at Anse Volbert. Primarily, tourists can go swimming, surfing, snorkeling, or sailing. Additionally, they can also do windsurfing, scuba diving, and fishing. For tourists who would like to stay in and do more sightseeing, there are several accommodations located on the beach.
Name:Anse Volbert
Address:Praslin, Seychelles
7. Vallée de Mai National Park (Praslin)
Vallée de Mai National Park is a UNESCO World Heritage Site situated on the island of Praslin in Seychelles. The national park conserves and preserves an old forest which is said to contain a well-preserved palm forest. At least 4,000 examples of the coco de mer fruit palm which is endemic to Seychelles, are among of the many plants which thrive in the national park. Other plant species include splayed traveler's palm, palmiste, and vanilla orchids. The Vallée de Mai National Park is a perfect venue for sightseeing and being in one with nature.
Name:Vallée de Mai National Park
Address:Praslin, Seychelles
8. Aride Island Nature Reserve (Aride Island)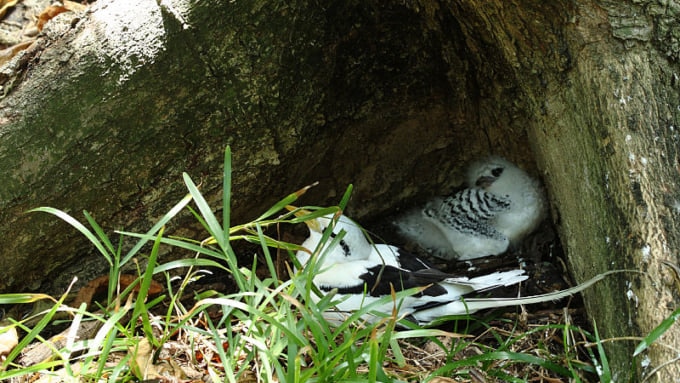 Photo by commons.wikimedia.org
Aride Island Nature Reserve is one of the natural attractions for sightseeing in Aride Island, one of the islands of Seychelles. It serves as the breeding ground for several species of seabirds including red-tailed tropic birds and frigate birds. The nature reserve also serves as the sanctuary of the largest colonies of lesser noddy and roseate terns in the world. There are several flora and fauna species on this natural reserve including lizards and endemic flowers such as Wright's gardenia. Truly, this natural reserve should be visited by those who are sightseeing in Seychelles.
Name:Aride Island Nature Reserve
Address:Aride Island, Seychelles
9. Anse Lazio (Praslin Island)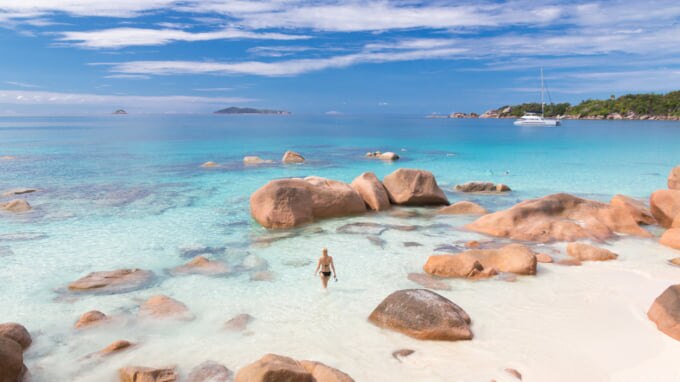 Anse Lazio is one of the many beaches on the island of Praslin in Seychelles. Tourists who are sightseeing at Anse Lazio are welcomed with rounded granite boulders which are flanked on the long stretch of golden sand and crystal clear waters. Its shallow east end is perfect for swimming. Tourists can avail of snorkeling opportunities to witness the coral reefs which safely stay under the aquamarine waters of the sea. For those who are sightseeing, you may take a breath of fresh air and rest under the shade of Takamaka trees which are found along the beach.
Name:Anse Lazio
Address:Praslin Island, Seychelles
10. Aldabra Atoll (Aldabra)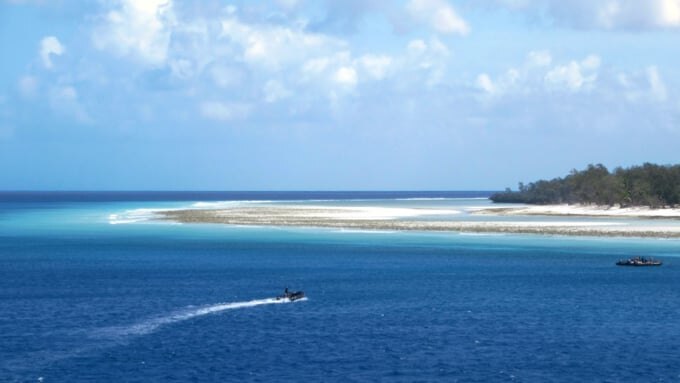 Aldabra Atoll is another UNESCO World Heritage Site situated at Seychelles. Aldabra is the largest raised coral atoll in the world. When sightseeing at Aldabra Atoll, tourists can witness animals including tiger sharks and manta rays which are often seen prowling on the shallows. Its atoll, on the other hand, is the haven of thousands of avian species including the only flightless bird in the Indian Ocean known as the white-throated Aldabran rail. While sightseeing at Aldabra Atoll, tourists can also witness around 200,000 giant land tortoises which treat the atoll as their home.
Name:Aldabra Atoll
Address:Aldabra, Seychelles
◎ Closing
Indeed, Seychelles is a wonder to behold. It features several natural attractions which are ideal for sightseeing. These attractions in Seychelles are also perfect destinations to immerse ourselves in the beauty of our environment. Yet these places should also enlighten us of our attitudes and actions towards our natural heritage.