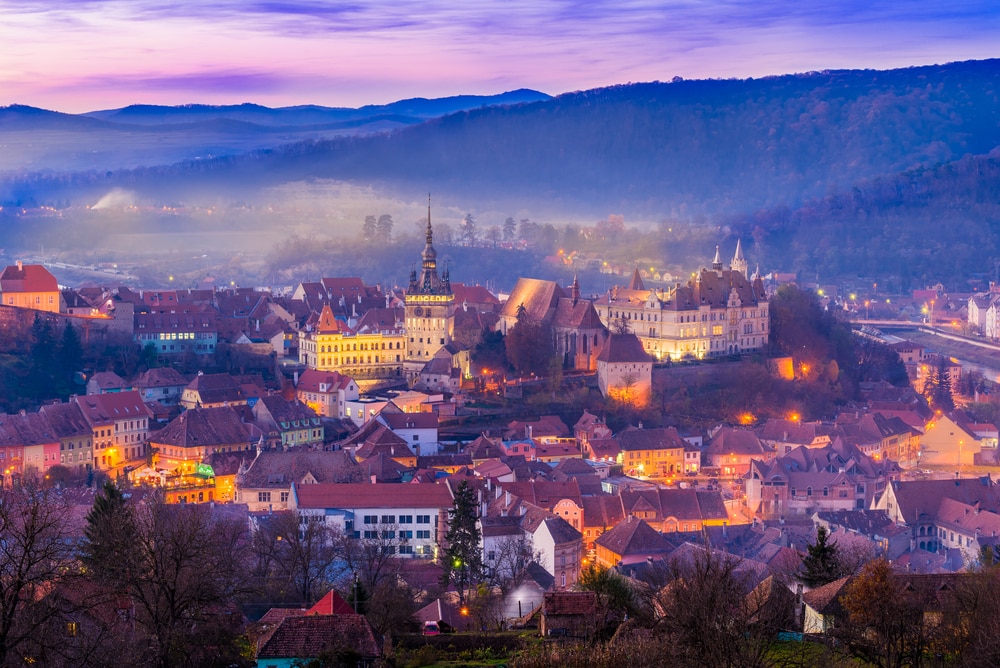 Photo by Balate Dorin/Shutterstock
8 Amazing Countries in Europe Perfect for Those on a Budget
Imagining Europe, the first thought that springs to mind is usually of expensive cities like London and Paris. However, this old continent has so much more to offer. From exuberant nature to empowering historical sites to the cultural hubs and kind people, there is a little bit of everything for everyone. Best of all you don't even need a huge budget, if you plan correctly and travel to some of the relatively cheap yet spectacular countries. Here are some of the best places all around Europe to travel on a tight budget.
table of contents
[x] close
8 Amazing Countries in Europe Perfect for Those on a Budget
Poland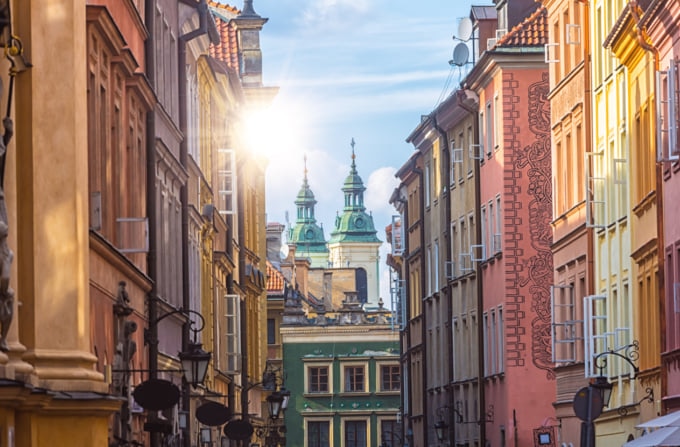 Poland is well known in Europe for its spectacular and diverse nature along with fascinating architecture. Hike the breathtaking Tatra Mountains, walk around undergrounds of the Wieliczka Salt Mine, gaze into the crashing waves of the Baltic Sea or just relax and enjoy the moment by one of many scenic lakes. During the summer season, the weather is perfect for camping so if you're not afraid to fall asleep under the clear sky and fresh air, you won't have to spend your budget on accommodation.

History buffs love Poland as it's one of the oldest countries in Europe with a rich history and well-preserved cities such as Krakow, Gdansk, or Warsaw. If you thought that Christ the Redeemer is the tallest statue of Jesus in the world, you'd be wrong. The tallest statue actually stands in the small town of Swiebodzin, Poland.

Romania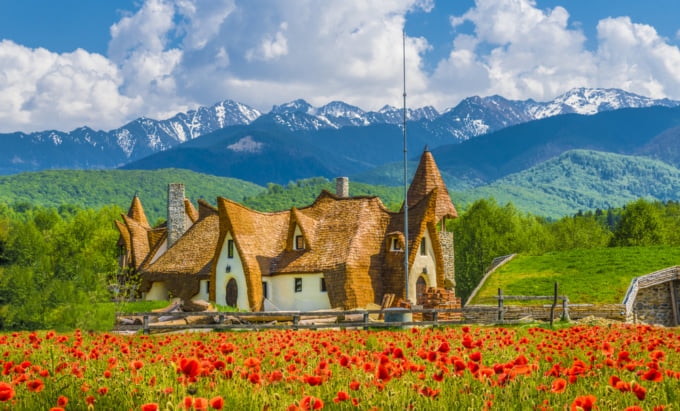 Photo by Balate Dorin/Shutterstock
Romania is one of the most mysterious countries in Europe with hundreds of glorious medieval castles, towering mountains, crystal-clear lakes and of course, vampires. Yes, if you have ever wondered where Dracula came from, he's from Transylvania, Romania. There is even an opportunity to spend a night in Dracula's castle while visiting Romania, so if you spent your childhood watching movies about vampires and witches, make sure to check it out in real life. The best part is that those thrills won't cost you much at all as Romania is still one of the cheapest countries in Europe.
Bulgaria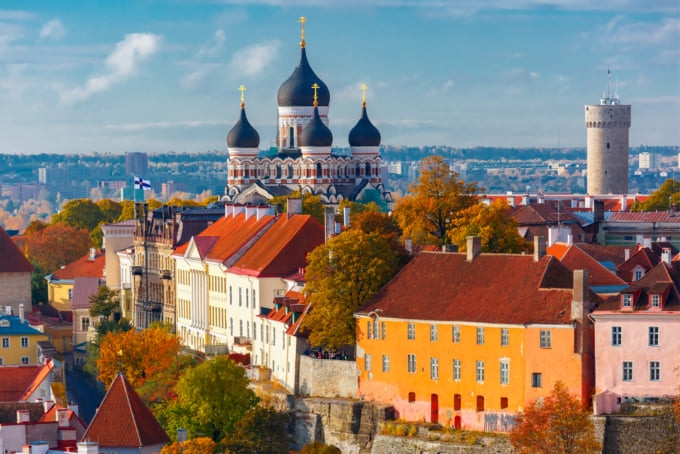 Photo by kavalenkava/Shutterstock
Tourism in Bulgaria has been booming for the last couple of years. In fact, Bulgaria is slowly becoming a popular tourist destination for people who want to chill by the beach with a fresh Mojito in hand under the sun. There's many different resorts to choose from so whatever you're looking for, a wild party or a quiet family holiday, you'll most likely find it in Bulgaria.
Greece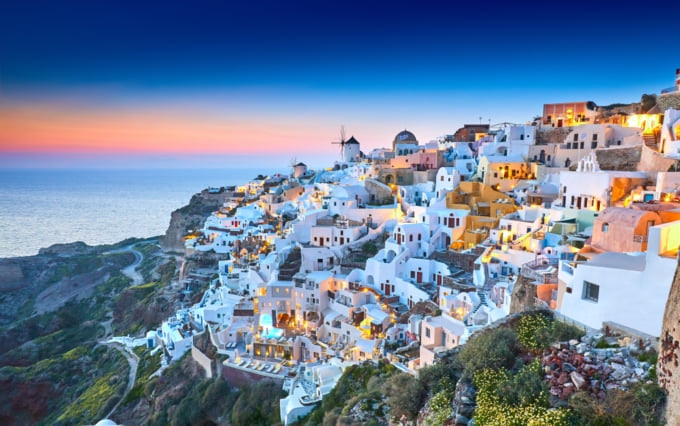 Photo by Zick Svift/Shutterstock
Greece is the birthplace of democracy, making it an attractive country for people who wish to go back in time and visit historic sites of uttermost importance such as the Acropolis or the Parthenon. Good news is that after you finish exploring its history, you can run from civilization and travel to one of many remarkable Greek islands where you'll find soft sandy beaches with tall palm trees and blue skies. Even though it might sound like an expensive country to visit, it's not the case. Greece had many financial problems in the last 20 years, so the prices in the country are still pretty low and fitting even for people with the tightest of budgets.
Ukraine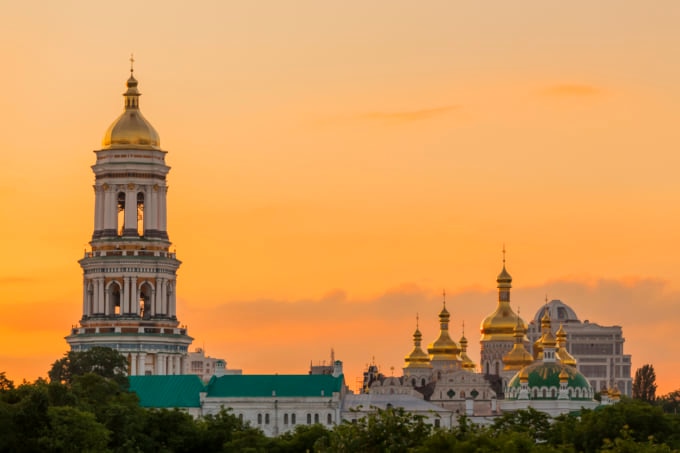 Ukraine is the cheapest of all the countries on this list, making it a perfect destination for budget travelers who want to experience something completely different. There isn't a better place in the world to explore Eastern European culture where you'll find some of the best parties and clubs. For many years now, Ukraine has also been the go-to country for bachelor and bachelorette parties.

Fans of dark tourism can find themselves a stalker (guide) and explore the catastrophic and apocalyptic area of Chernobyl. Even though over 30 years have passed since the accident, the radiation is still a huge danger in the Chernobyl area, so this is one place you don't want to try cutting costs and make sure to get a professional guide instead.
Portugal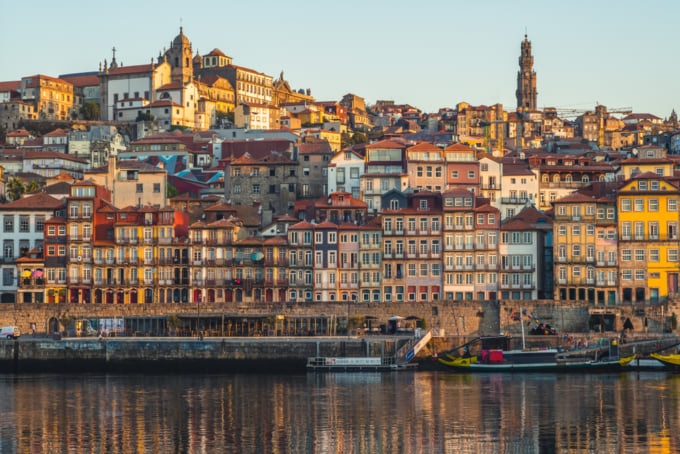 Photo by Richie Chan/Shutterstock
What's more romantic than watching a sunset by the ocean with a glass of red wine accompanied by fresh olives and a loved one? If that's your thing then head to Portugal, which can surprisingly be done on a budget. Even though it's located in western Europe, Portugal remains one of the cheapest countries to travel to, but it won't stay like that forever however. So make sure to visit before prices start to rise. Even though most of the people go to Portugal for its remarkable nature and perfect pilgrimage walks, urban life is booming in Portugal as well, fans of cities should head to Porto, the architectural masterpiece, at least once in their lives.
Lithuania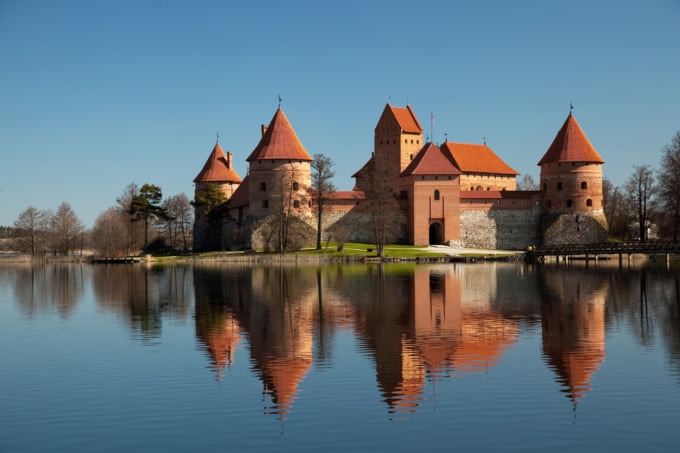 A tiny country in Eastern Europe, Lithuania has some of the most spectacular yet undiscovered spots in the region. From UNESCO World Heritage Sites such as the Old Town of Vilnius or the Curonian Spit to exuberant forests and one of the oldest cultures in the world, Lithuania has it all and more. There are also numerous off the beaten path tracks that would awe even the most experienced travelers.

It's extremely easy to navigate through the country - it never takes more than three hours to reach any spot within the borders, making it perfect for travelers who have both a tight budget and schedule.
Czech Republic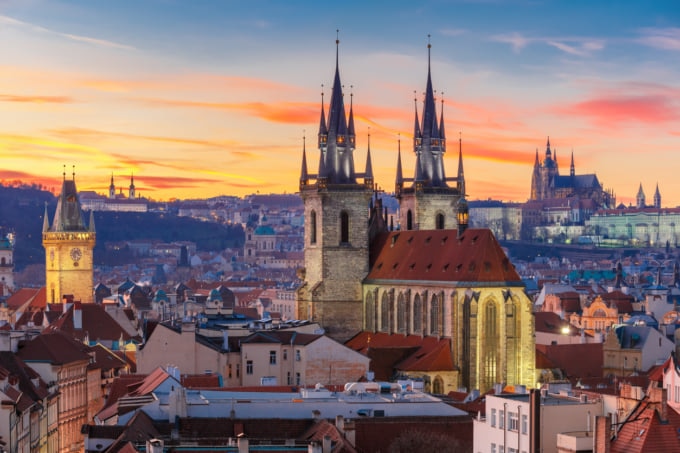 Czech Republic is well known across Europe for the beautiful blond girls and quality beer, making it a dream destination for bachelor parties. However, there is so much more to the country, spanning from historic cathedrals and bridges in Prague to the unforgettable natural scenery in distant villages. The best part of it all is that one euro is worth around 26 Czech korunas, so you will be rich during your visit. Gotta love that exchange rate.
Conclusion
Europe is one of the most diverse and unique continents in the world with so many things to see and do. Even though traveling in Europe is not always cheap, there are still plenty of spectacular low-cost countries which you must visit, especially if you have a tight budget. And always remember, smiling at locals and talking with them about their culture and customs costs nothing.