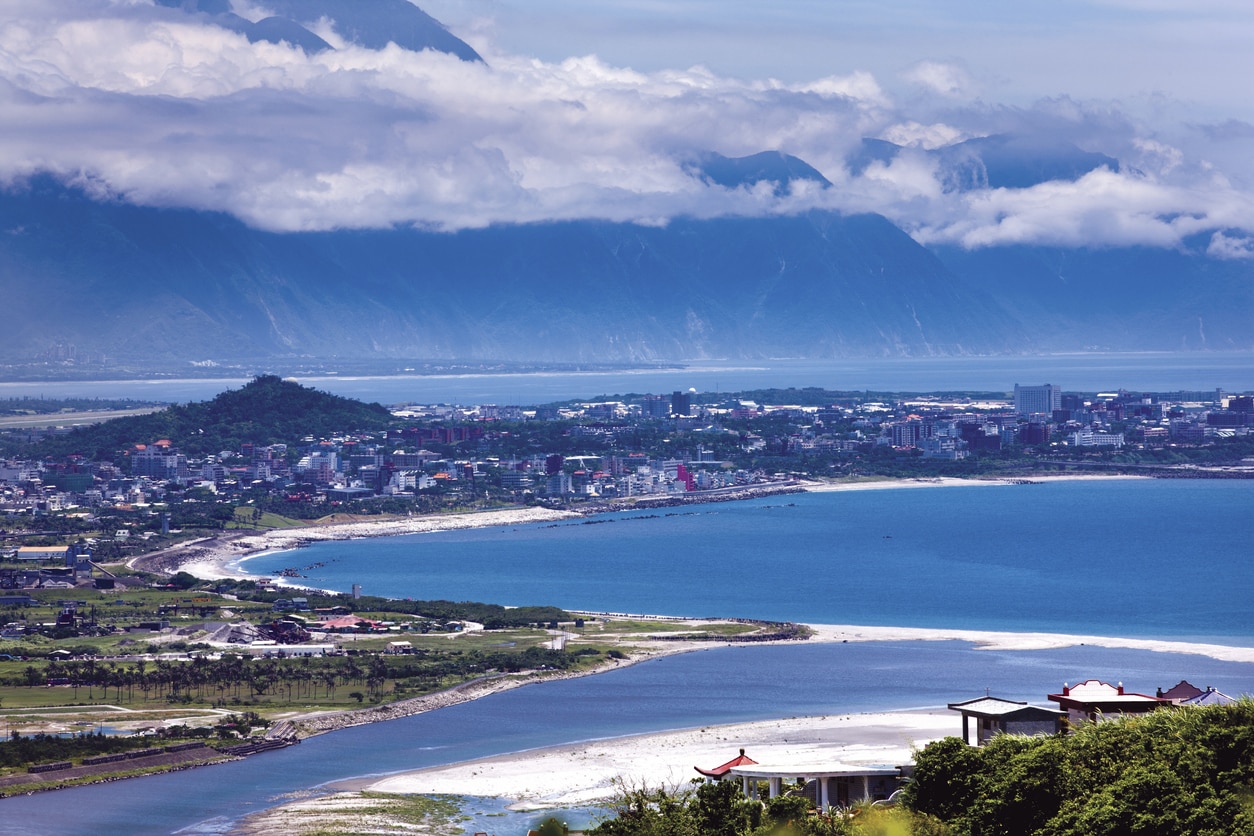 8 Amazing Reasons to Visit Taiwan's East Coast
While the west coast of Taiwan is full of the country's major cities, built up next to the central slither of mountains that cuts through the middle. Head to the east coast however and you'll find a stretch of beautiful coastline, beaches and a relaxed islander lifestyle that seems the complete opposite from the busy west coast metropolis.

While the incredible scenery of Taroko Gorge in Hualien has in recent years become a must-see attraction, there's so much more beautiful scenery here that's still relatively undiscovered by overseas tourists. If you're wondering what makes Taiwan's east coast so beautiful, here are some stunning places to visit in this underrated region.
table of contents
[x] close
8 Amazing Reasons to Visit Taiwan's East Coast
Qingshui Cliffs, Hualien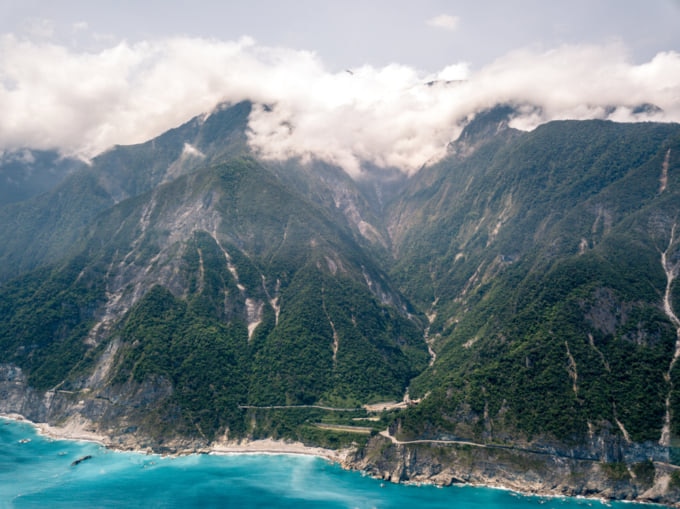 Photo by Jeff Hung/Shutterstock
Epic coastal roads with dramatic mountains rising by the side of the island, driving down Taiwan's east coast is sure to result in a trip to remember. The incredible cliff scenery here is stunning, with the highest peak Qingshui Mountain, rising 2408 meters straight up from the Pacific Ocean. Along the coastline of Hualien you'll find a number of beautiful beaches, next to the bright azure Pacific Ocean with a beauty that's simply hard to express in words.
Luye Township, Taitung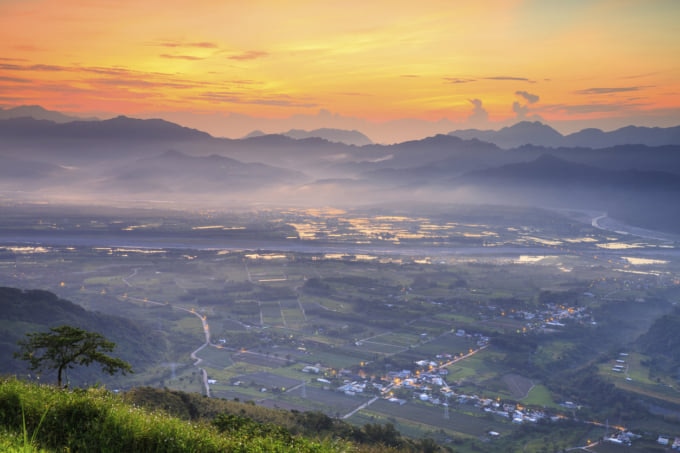 Wedged between Taiwan's dramatic central mountain range and the mountains lining the east coast, Luye is located in a valley in Taitung, offering some incredible scenery the county is famous for. The surrounding area is a popular spot for sunset or sunrise watching as the sun falls and rises behind the mountains that run alongside the valley.

It's also the spot for the Taitung Hot Air Balloon Festival that takes place there over the summer, where you can view the amazing scenery from up above as you float through the skies. If you're planning on taking part, make sure to book tickets well in advance as they can sell out quite quickly. It's still well worth visiting for the festival even if you don't get to ride one of them however.
Taitung Brown Boulevard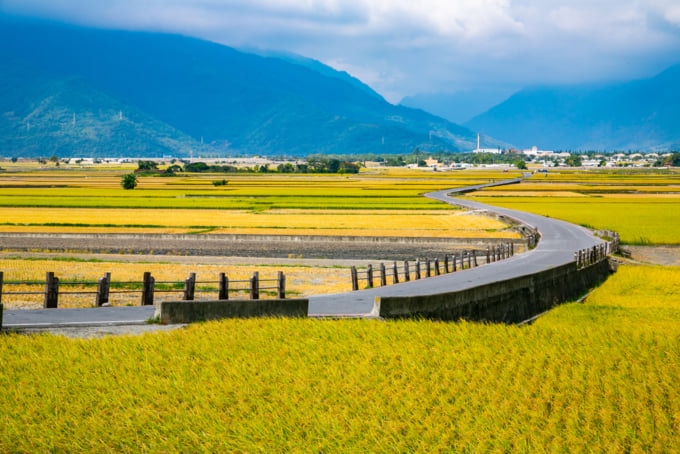 Photo by jemmy999/Shutterstock
One of the most famous sights in Taitung, the Brown Boulevard is a perfect example of the beautiful photogenic scenery the east coast of Taiwan has to offer. Golden rice fields set against a stunning background of dramatic mountains, this beautiful piece of Taiwanese countryside makes for an amazing place to rent a bike and cycle around, admiring the scenery.
Qixingtan Beach, Hualien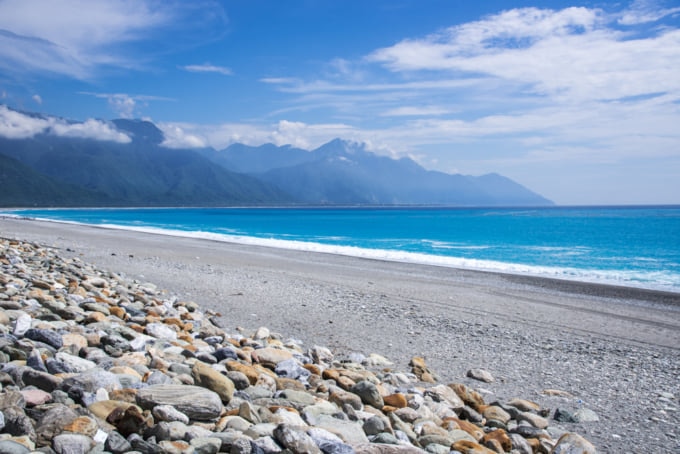 Photo by chungphoto/Shutterstock
If you're looking for the most perfect beach on the island, Qixingtan Beach is a strong candidate. The iconic scenery of the Pacific Ocean, beautiful stretches of beach right next to the dramatic rising peaks in the background, is an iconic sight Hualien is well known for. If you're just visiting Taitung and not further up the coast, head to Shanyuan Beach instead for some similar epic scenery.
Taroko Gorge, Hualien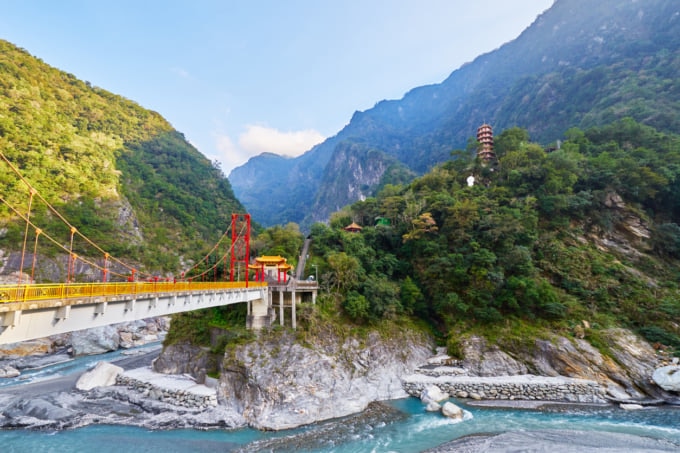 It's not one of Taiwan's most famous national parks for no reason, Taroko offers some of the islands most incredible scenery in its dramatic valleys and deep gorges that traverse through the expansive mountains running up to the coastline. Best explored by car or motorcycle, this national park is one of the most beautiful areas of Taiwan, perfect for a day or two of exploring.
Lisong Hot Spring, Taitung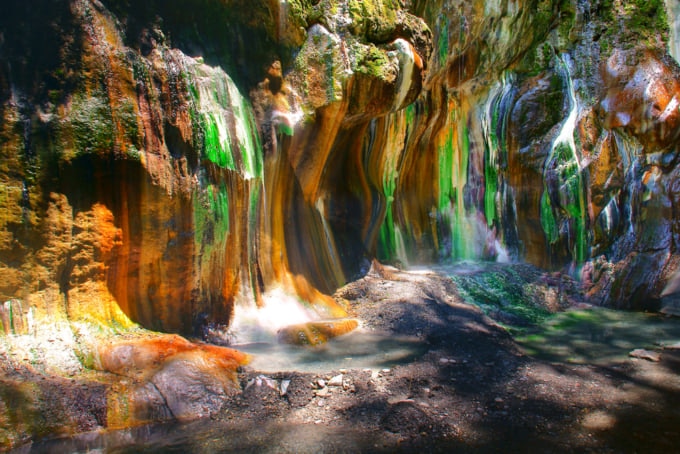 Photo by Fang ChunKai/Shutterstock
Lined with beautiful multi-colored cave walls, this narrow valley not only offers some stunning scenery but also allows visitors to enjoy bathing in a natural hot spring while enjoying the view. Best of all, it's free of charge being completely wild and unaltered by people, although getting there is a bit of a challenge, requiring an hour-long hike down the valley.
Sanxiantai, Taitung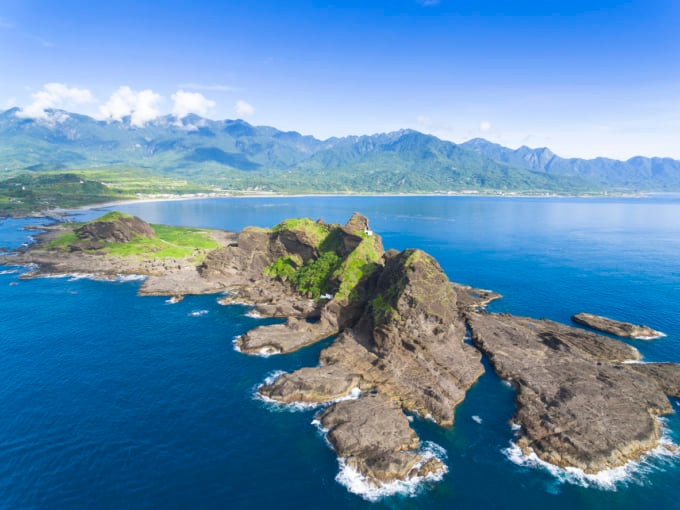 Another of Taitung's popular landscapes, Sanxiantai is a series of small islands off the east coast, with some beautiful coastal scenery. The view is also famous for its intriguing wavy arched bridge that connects the mainland to the island.

The landscape here is part of various different legends and stories from the area, some that say the island's three prominent rocks are three of the eight immortals from ancient Chinese mythology. Whatever you believe however, this place is one of Taitung's most beautiful areas to visit.
Wai'ao Beach, Yilan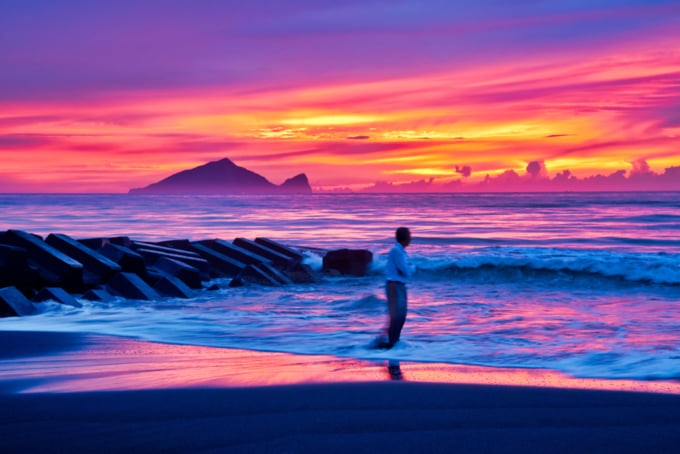 Wai'ao Beach is one of the most beautiful beaches in Taiwan, especially picturesque during the sunrise due to Yilan's eastward pointing location. One of the few sandy beaches along the east coast of Taiwan, Wai'ao Beach also has stunning views out towards Guishan Island, an offshore island a few miles from the coast. There's plenty of other great things to do around Yilan too.
Taiwan East Coast Conclusion
Although few travelers tend to make it to Taiwan's beautiful east coast, if you're looking for the best scenery on the island, there's no place better than this incredible stretch of coastline. Head slightly further inland from the coast and you'll come across some of the aboriginal tribes from Taiwan, which allow for a fascinating window into the original culture of Taiwan and its people. If you're looking to see more of Taiwan outside of the capital, then make sure to head to this incredible area.