European Graffiti Capitals: The Best Places to See Street Art in Europe
In the past the word graffiti once had a negative connotation. Cities issued fines to people caught painting its walls in an attempt to keep them clean. The art at the time reflected teenage angst, pop-culture cartoons and random lettering that were typically more political than artistic.

All that quickly changed in recent times as more and more cities opened up to the idea of urban art. Along the way, iconic street artists like Banksy, Above, Invader and SpY have helped make urban art more mainstream and expressive, as well as commercial and in some cases profitable.

When it comes to Europe, there are quite a few cities who have adopted street art as an open form of expression, adding a uniqueness to their region. With time, these large artworks have transformed into bona fide tourist destination, much-adored by the Instagram generation.

table of contents
[x] close
Brussels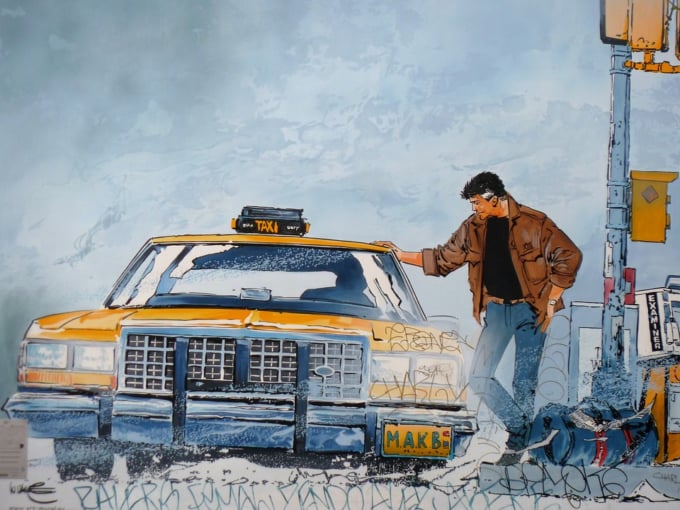 If there is one city that wholeheartedly promotes street-art, it's Brussels. While the architecture and historic buildings of the city are beautiful, the real charm of Brussels is in discovering large murals that pop up unexpectedly while exploring the streets branching out from the Grand Palace.

A traveler with a keen eye can find the French artist Invader's trademark pixelated art near the Manneken Pis. Whereas for comic book fans, Brussels is chock-a-block full of murals that range from Tintin and Captain Haddock at Rue de l'Etuve, Lucky Luke at Rue de la Buanderie, Jojo at Rue Pieremans and Brousaille Wall at Rue du Marché au Charbon, which is also the very first street mural of the city.
Lausanne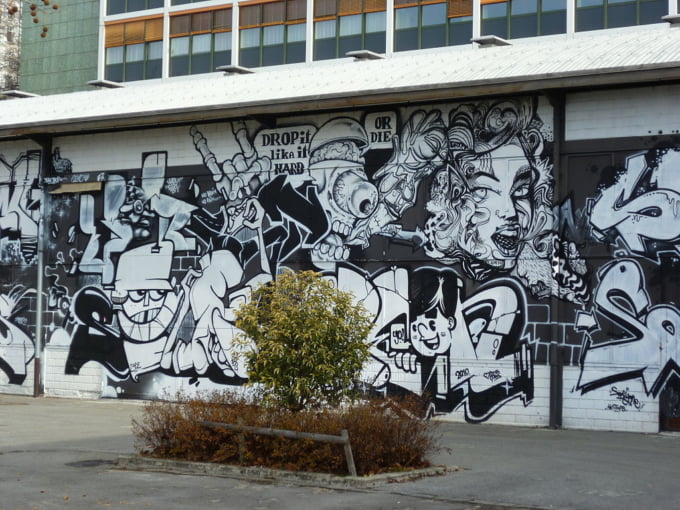 The Swiss, unbeknownst to many, are great admirers of art. Art Basel for one attracts thousands of visitors every year and has some of the world's best art on display. Take to the streets of the country and you are more than likely to come across sculptures and paintings on walls in big cities as much as small mountain villages. Lausanne, situated just half an hour from Geneva, is a bustling metropolitan alongside Lac Leman. Besides being home to several world-class museums and beautiful scenery like most of the country, it's also a great place to appreciate Swiss street art.

Some of the most notable art in Lausanne is visible in Le Flon, a vibrant and colorful section in the center of the city known for its vibrant nightlife and galleries. The smaller streets around Le Flon are full of distinct urban art that is at times a reminder of the original graffiti movement. In addition to this, Lausanne also has two large murals at Rue de la Tour and Rue du Flon that are both well worth a visit.

London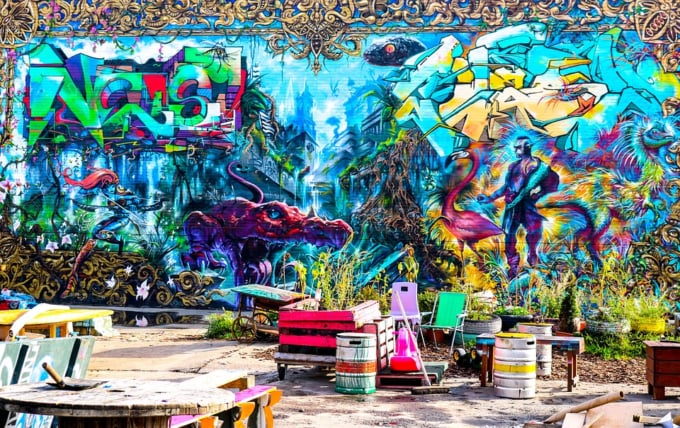 London, as a city, needs no introduction. It's brimming with so much culture and activity that you can spend a whole week here and still only see a small part of it. In terms of street-art, due to London's international status, some of the top urban artists, including Banksy, have left their mark on its walls.

However, you'll find that parts of the city have grown to be street-art central. Brick Lane for one is considered the birthplace of urban art in the city and with its multicultural population remains as distinctive in character as it does with its art. Southbank, on the other hand, is a classic example of street art gone right. The skate park at Southbank Centre is London's most animated place for street artists to showcase their talent. It's also a venue for many art-based festivals and street events.
Paris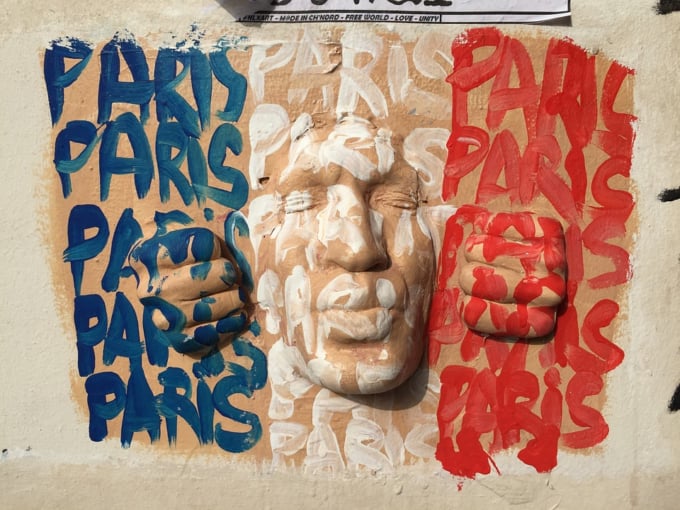 There's an elegant sophistication associated with Paris that makes it one of the most beloved cities in the world. However, its street art scene acts as the perfect juxtaposition to the city's presumed personality, giving it a more down-to-earth, almost uncouth look. To witness the walls of Paris come alive with eccentric, colorful and unique art pieces, talk a walk through its many side streets. On the charmingly named Rue des Cascades, you'll find a dreamlike Van Gogh inspired creation. Walk along Rue Germaine Tailleferre and you come across thought-provoking murals by a local artist known as DarkVapor.

If you want to capture something completely exclusive, then head on over to the buzzing Oberkampf neighborhood. The art on the walls here gets a new face of life every couple of weeks. Street artists work on a rotation format with week-old work coming down and new stuff going up regularly. As a result, you are guaranteed something new every time you visit.
Berlin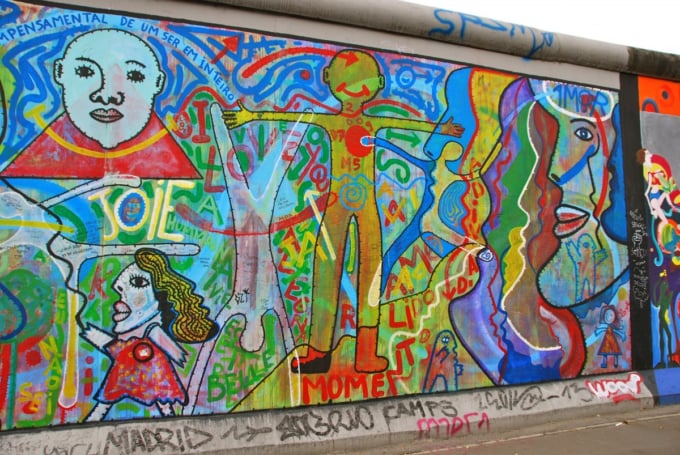 Berlin has evolved, in the last decade, as one of the most culturally-charged cities in all of Europe. From music and theater to festivals and street art, Berlin carries the title of being a 'City of Design' with elan. The most iconic canvas for street artists in Germany is of course the Berlin Wall. The last remaining stretch is now a medley of different paintings, some of which have gone on to achieve international fame.

Berlin has a fair share of classic pieces that continue to attract visitors year after year. Oranienstraße is home to famous street artist ROA's art featuring native animals in a modern setting. Oppelner Strasse has the Yellow Man, a weird and endearing mural by a team of Brazilian twins. As for Boxhagener Strasse, a tiny space next to a cinema, art comes alive in the form of bills, stickers and notices posted over many years.

Amsterdam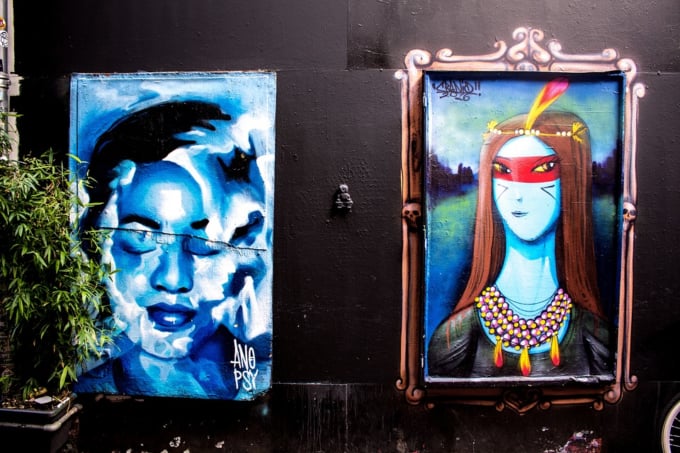 Amsterdam might be known for its coffee shops, canals, bikes along with the the infamous red-light district. But walk its many streets, and you realize that the city is brimming with peculiar art in the most unusual of places. Spuistraat is probably the most popular area in Amsterdam to see street art. It's not the most desirable setting, with buildings in lock-down and poor condition, but the artwork does bring some vitality to the otherwise downtrodden space.

The Invader makes a significant return to the scene in Amsterdam and has a whopping 27 of his distinct pieces spread out in the city. Marked on a map, you can easily spend a day walking around trying to find them all. Amsterdam also sees the continuation of the temporary street-art trend. Laser3.14 often inscribes inspirational thoughts on construction sites and wooden boards, limiting the longevity of the art and simultaneously making it exclusive.

Conclusion
Street art continues to fascinate the average art lover with its larger than life canvases in otherwise dull concrete jungles. But has the legality of urban art taken away some of its charm? Irrespective of whether done with permission or without, art has a universal appeal that breaks down boundaries of language, culture and religion.

Street art takes this notion and presents it for the world to see, free of cost, at leisure, in the hope that it brings a sense of hope, color and introspection to everyday life, even if it's for a fleeting moment.