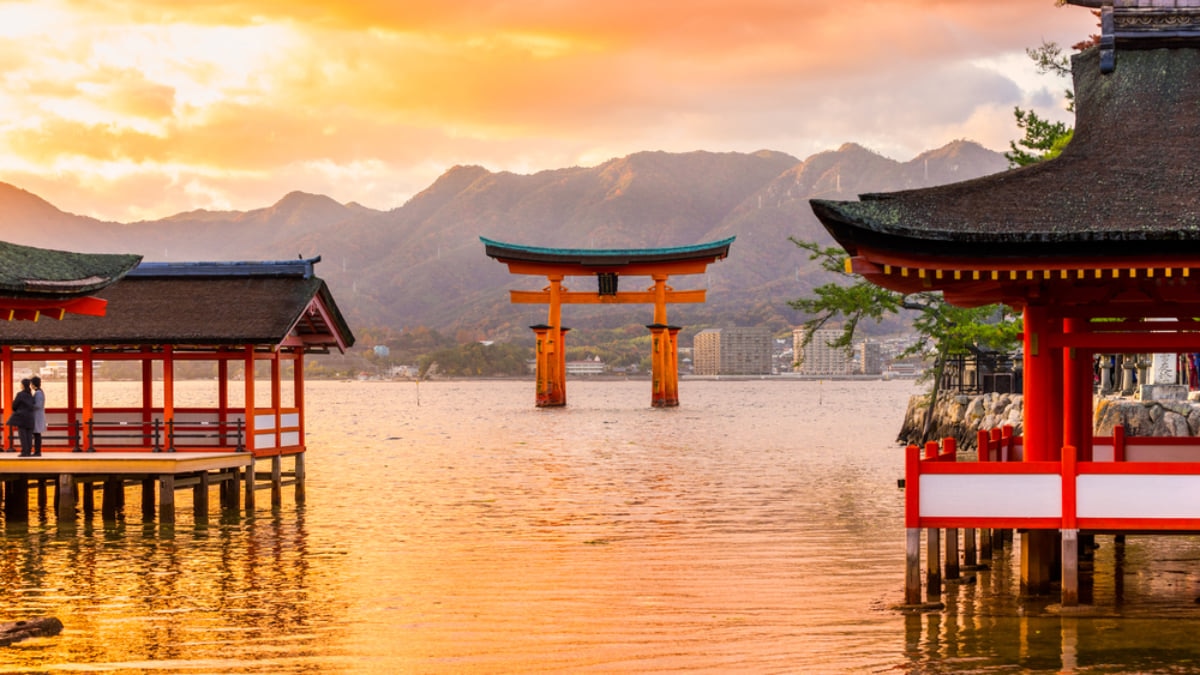 Photo by Luciano Mortula - LGM/Shutterstock
How to Find Cheap Flights to Japan
While there are a number of ways to take a budget trip to Japan, the highest cost is usually from flights to Japan. Japan's somewhat isolated location in East Asia can mean flights here don't come cheap. At over twelve hours from many cities in Europe and similar flight times from the west coast of the USA, a hefty cost is usually expected. However cheap flights to Japan can be found and there are several ways of snagging that inexpensive ticket if you don't mind searching around. Here are some tips on how to find cheap flights to Japan from around the world.
table of contents
[x] close
How to Find Cheap Flights to Japan
Look for Different Departure Airports
Cheap Flights to Japan from UK/Europe
Not all flights from Europe are equal, some cities offer almost half the price to fly to Japan than others even if it's not a major airport. Luckily as Europe is well connected by cheap flights and budget carriers, it can make sense to even fly to another country just for cheaper flights to Japan.

For instance if you're looking for cheap flights from London to Tokyo, it can sometimes be cheaper to fly to another city in Europe and then onwards to Japan. If you don't mind the extra hassle of transiting, you can sometimes save huge amounts. Shop around for different dates from different airports in Europe to find the cheapest flights to Japan.

You can use the multi-city flight booker on skyticket to check combined flight ticket prices as well.
Cheap Flights to Japan from North America
You can often find flights to Japan for as low as just $300 from various cities around North America if you're flexible with dates. The cheapest places to fly from are usually LA to Tokyo, Miami to Tokyo and Dallas to Tokyo, but you can also find flights that with a connection in the US for cheaper than a direct flight. As it often depends on dates and predicted seat availability, just keep checking flight prices from as many different cities as you can.

Make sure to check for which airport is cheapest for flying to, Tokyo or Osaka, it's usually the former however sometimes deals can make finishing the journey in Osaka cheaper.

If you've got a lot of time to spend traveling consider breaking up the journey by taking a holiday in Hawaii.
Stop Somewhere Halfway
Cheap Flights to Japan from South America
Flights even from major cities in South America like Sao Paulo, Buenos Aires or Lima to Tokyo are not cheap. Usually the cheapest flights can be with a connection in Dallas or Los Angeles, however as most South America citizens will need a visa even to transit in the US it can be a bit of a hassle. As flights between countries in South America are also quite expensive, there's often little gain in flying to another airport first.

The best method is to find the cheapest place to fly to that's somewhat in between Japan and your departure city. Some ideas of places to check to find cheap flights to Japan from South America are to fly first to Doha via Qatar Airways and Toronto with Air Canada. If you don't mind changing flights in the US, look for flights to Dallas or Los Angeles. American Airlines offer some cheap flights from South America to the US and onwards to Japan that you can take advantage of. Lima to Atlanta and onwards to Tokyo with Delta can often be fairly cheap as well.

As the flight time from South America to Japan will be long wherever you decide to transit, it's worth spending a little extra time in your transit city. Consider extending your holiday by a few days and checking out somewhere on the way to Japan.
Cheap Flights from Australia to Japan
As Jetstar flies direct from the Gold Coast, Brisbane and Melbourne to Narita and Kansai Airport in Japan, the airline offers much cheaper flights to Japan than prices from other full service carriers flying from Australia. However taking a long haul flight with an LCC (low cost carrier) has a few drawbacks as spending a long time on not so comfortable seats can be difficult to endure. If you don't mind a little less comfort however, you can save a lot on flights by booking tickets to Japan with Jetstar.


Make Sure to Check Multiple Destinations
Apart from considering changing your departure airport, also look at which airport is cheaper to fly into Japan. Most major international flights to Japan will enter in Narita Airport (Tokyo) or Osaka's Kansai Airport (KIX), if you're planning to visit both cities, make sure to check flights to both Narita and Osaka. There are a few other international airports in Japan, most of which are well connected to cities in Asia such as Nagoya (Chubu Airport) Sapporo's New Chitose Airport and Fukuoka Airport.
Ways to Save on Travel Within Japan
If you're looking for ways to cut down travel costs while in Japan, check out our guide to budget transportation within Japan here:

How to Travel for Cheap in Japan: Budget Tips and Discount Passes

The Best Cheap Hotel Chains in Japan Perfect for Those on a Budget