Malaysia:Ten Destinations in Malaysia You Have To Visit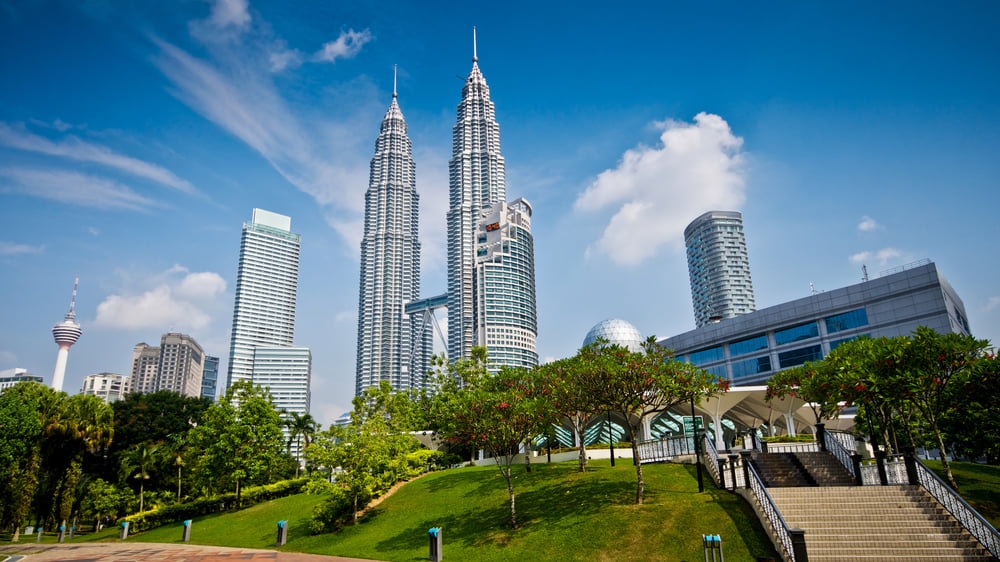 Photo by Ijansempoi/shutterstock
[x] close
Malaysia:Ten Destinations in Malaysia You Have To Visit:table of contents
Malaysia's unique blend of ethnic groups, cuisine and religions have created a unique culture and nation unlike anywhere else in South-east Asia. Coupled with its diverse landscapes from tropical islands with pristine white beaches to the dense Bornean rain forests, a visit to this extraordinary country is bound to result in a sensational experience. Here are some of the many destinations you have to see when visiting this beautiful nation.
1. Cameron Highlands (Pahang)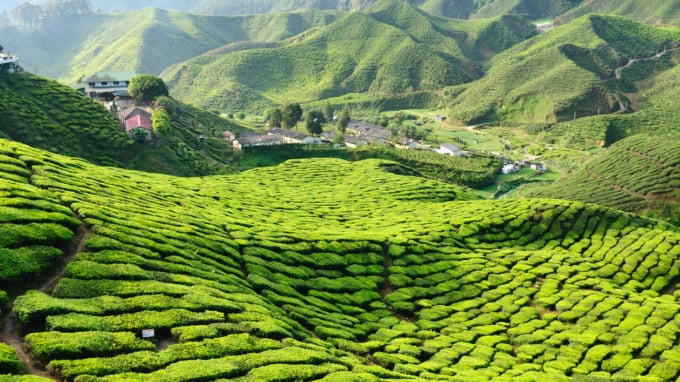 Often a welcome weekend respite from the never-ending heat for locals living in the capital or surrounding cities, Cameron Highlands is a picture-perfect setting of rolling hills and mountains dotted with rustic towns and villages. An unusual image from the typical sweat-inducing jungles that most of South-east Asia is covered in, much of the scenery here feels like it would look more at home in southern Europe, mainly thanks to the cool climate allowing for a range of different flora. Temperatures rarely rise much more than 25 degrees Celsius and often drop to as low as 12.
Name:Cameron Highlands (Pahang)
Address:Pahang, Cameron District, Malaysia
2. Gunung Mulu National Park (Sarawak)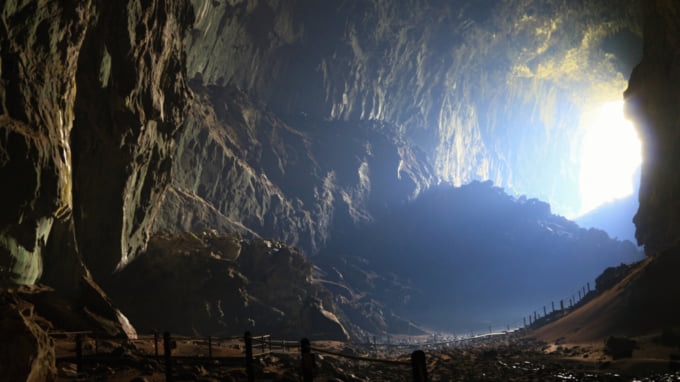 Photo by Filip Baumruk/shutterstock
Gunung Mulu National Park is well known for its incredible mountainous karst landscape, extensive system of caves and surrounding dense rain forest with a huge range of wildlife and flora. The park is located on the island of Borneo, bordering the tiny nation of Brunei. Perfect for anyone wanting a taste of Bornean rain forest, the park offers numerous different wildlife tours including night walks and canopy walks along a 480 meter walkway suspended 25 meters above the forest floor.
Name:Gunung Mulu National Park (Miri)
Address:Miri, Sarawak, Malaysia
Related Site:http://mulupark.com/
3. Menara KL Tower (Kuala Lumpur)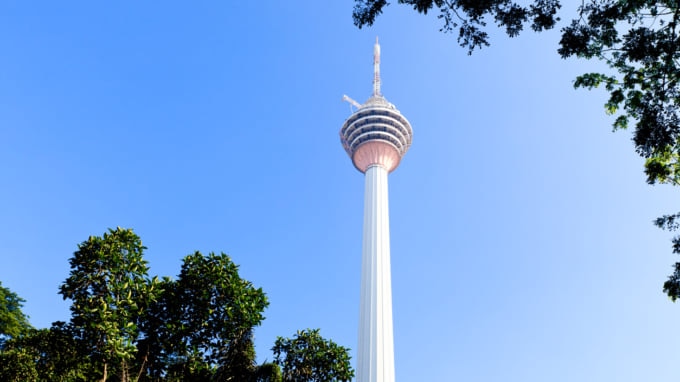 One of the best spots for a view over the city, the Menara Tower offers a 360 panorama at its observation deck where visitors can see over the neighboring Petronas Towers and far off into the mountains surrounding the city. For adrenaline junkies the tower hosts an annual 'BASE Jump' event, a four day spectacular where experienced base jumpers come to jump off the sky deck.
Name:Menara KL Tower (Kuala Lumpur)
Address:No. 2 Jalan Punchak, Off Jalan P Ramlee, Kuala Lumpur 50250, Malaysia
Related Site:https://www.menarakl.com.my/
4. Langkawi Island (Kedah)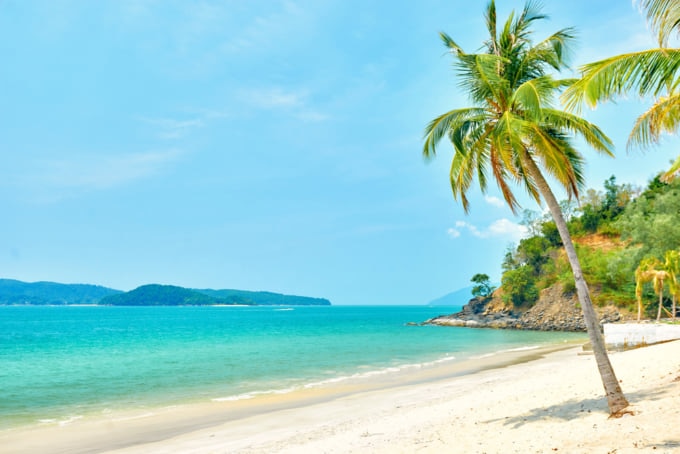 Often overlooked for its island getaways in favor of its neighboring tourism hot spots of Thailand and Indonesia, Malaysia also has its fair share of tropical paradises. Langkawi also known as the Jewel of Kedah, is a prime example with its pristine white sandy beaches and turquoise waters teeming with tropical fish. It's the perfect site for relaxation, missing out on the crowds of tourists that swarm to some of the other popular South-east Asian beach destinations like Bali and Phuket.
Name:Langkawi Island
Address:Langkawi Island, Kedah, Malaysia
Related Site:http://www.wonderfulmalaysia.com/langkawi-island-malaysia.htm
5. Petronas Twin Towers (Kuala Lumpur)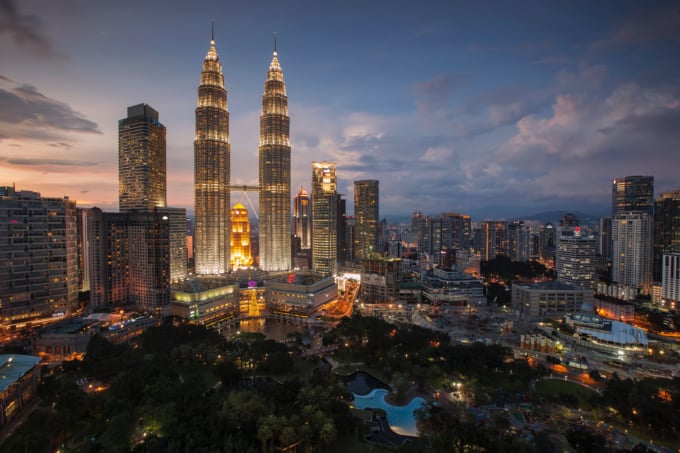 The clear centerpiece to the skyline of Kuala Lumpur, the Petronas Towers were once the tallest buildings in the world and still remain the tallest twin towers after their completion in 1998. Stand in awe as you gaze in wonder at the foot of the towers before heading to the viewing platform at the top, offering stunning views over the entirety of the city.
Name:Lost World of Tambun (Ipoh)
Address:No. 1, Persiaran Lagun Sunway 1, Sunway City Perak, Ipoh, 31150 Ipoh, Perak, Malaysia
Related Site:https://sunwaylostworldoftambun.com/
6. Pinang Peranakan Mansion (George Town)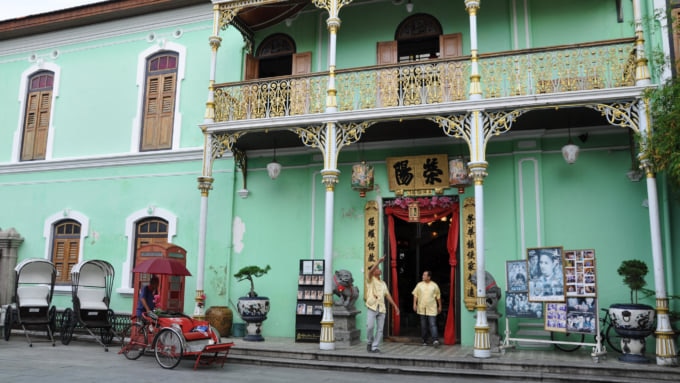 Penang and its capital George Town was once an important colony for the British Empire, leaving the area with a plethora of colorful colonial buildings along with a unique mix of different ethnic groups who immigrated to the island. The Pinang Peranakan Mansion is a perfect insight into Penang's fascinating Peranakan heritage, the descendants of Chinese immigrants who populate much of the Malay archipelago. This grand colonial style building is packed full of thousands of artifacts and antiques showcasing Peranakan customs.
Name:Pinang Peranakan Mansion (George Town)
Address:29, Church St, Georgetown, 10200 George Town, Penang, Malaysia
Related Site:http://www.pinangperanakanmansion.com.my/
7. Cheong Fatt Tze (George Town)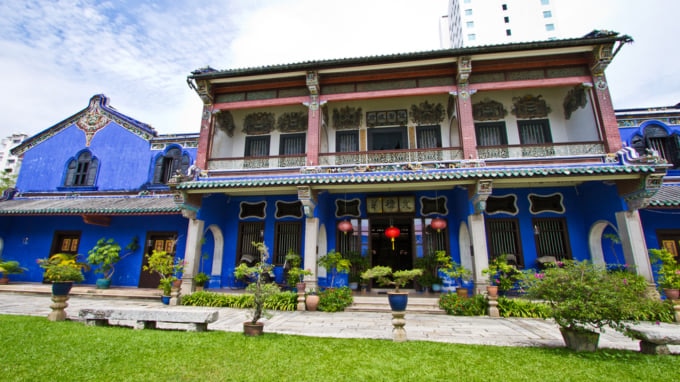 Photo by Sinseeho/shutterstock
Another of Penang's grand cultural cconstructions is Cheong Fatt Tze or the Blue Mansion. The lavish, colorful exterior of the building mixed with its traditional Chinese style design creates the unique architectural appearance that propelled this building to its popularity. A great insight into the life and style of a rich Chinese merchant during the 19th century, the mansion doubles as both a museum and a hotel, as guests can stay in one of the luxurious rooms.



Name:Cheong Fatt Tze (George Town)
Address:14 Lebuh Leith, George Town, Penang Island 10200, Malaysia
Related Site:http://www.cheongfatttzemansion.com/about-the-mansion/history/
8. Sarawak Cultural Village (Kuching)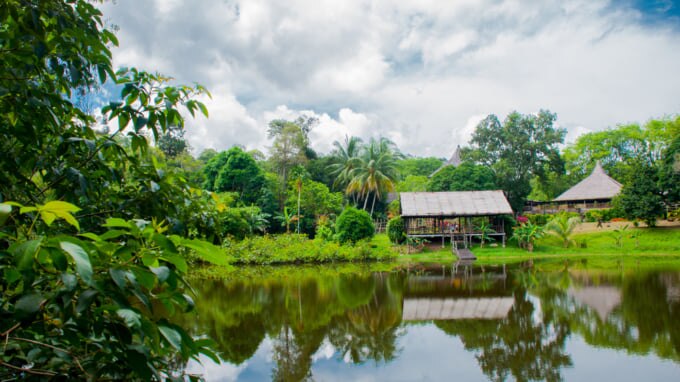 Photo by Anna ART/shutterstock
Sarawak Cultural Village is a living museum that gives visitors a fascinating insight into the local ethnic groups that populate this region in Borneo. The village features buildings from each of the subsequent cultures with each of them staffed by members of the ethnic group wearing their traditional costumes. A number of different cultural events are often hosted by the ethnic groups there such as dance or music performances.
Name:Sarawak Cultural Village (Kuching)
Address:Damai Beach Resort, 93762, Kampung Budaya Sarawak, 93010 Kuching, Sarawak, Malaysia
Related Site:https://www.scv.com.my/
9. Bako National Park (Kuching)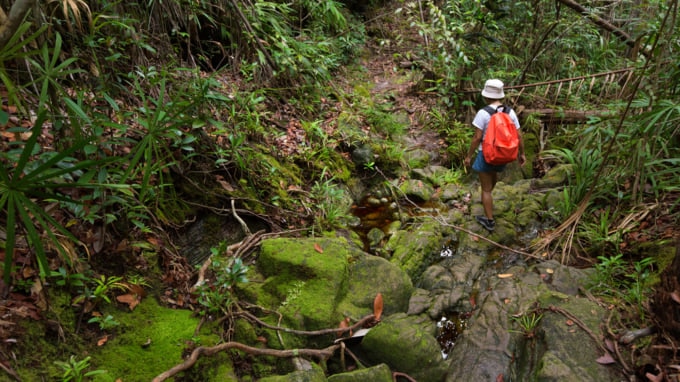 Photo by Stephane Bidouze/shutterstock
Offering a incredible introduction into the dramatic landscape of Borneo, Bako National Park is full of dense rain forest, beautiful coastal beaches and is teeming with exotic wildlife. The park is full of extensive trails for both beginners and advanced trekkers, perfect for anyone looking for an adventure. Due to the range of different eco-systems found there, Bako contains a huge diversity of wildlife and almost every type of plant life found on the island.
Name:Bako National Park (Kuching)
Address:Jalan Bako, Kuching 93050, Sarawak, Malaysia
Related Site:http://www.bakonationalpark.com/
10. Batu Caves (Gombak)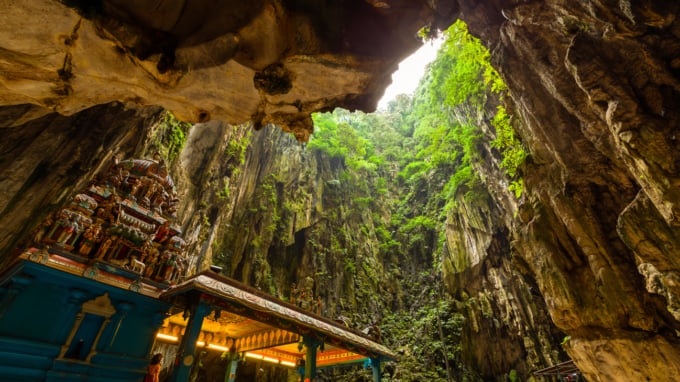 Batu Caves are a network of caves and cave temples decorated with Hindu shrines set in a limestone hill that's said to have a history of about 400 million years. The biggest of the caves named Cathedral Cave is a huge vast cavern at the top of a steep flight of 272 steps. The site is known for the yearly Hindu Thaipusam festival where Hindus from all around the world make a pilgrimage to take part.
Name:Batu Caves (Gombak)
Address: Gombak, 68100 Batu Caves, Selangor, Malaysia
Related Site:http://www.malaysia.travel/en/nl/places/states-of-malaysia/selangor/batu-caves
◎ Closing
From the pristine, secluded beaches, unique picturesque mountain scenery to the dense, impressive jungles of Borneo, Malaysia is a diverse, engrossing nation that rarely disappoints those who choose to visit. Whether it's for the vibrant culture, delectable cuisine, adventure, relaxation or all those and more, Malaysia is the perfect destination for a South-east Asian getaway.