8 Incredibly Beautiful Places You Have to Visit in Europe's Balkan Region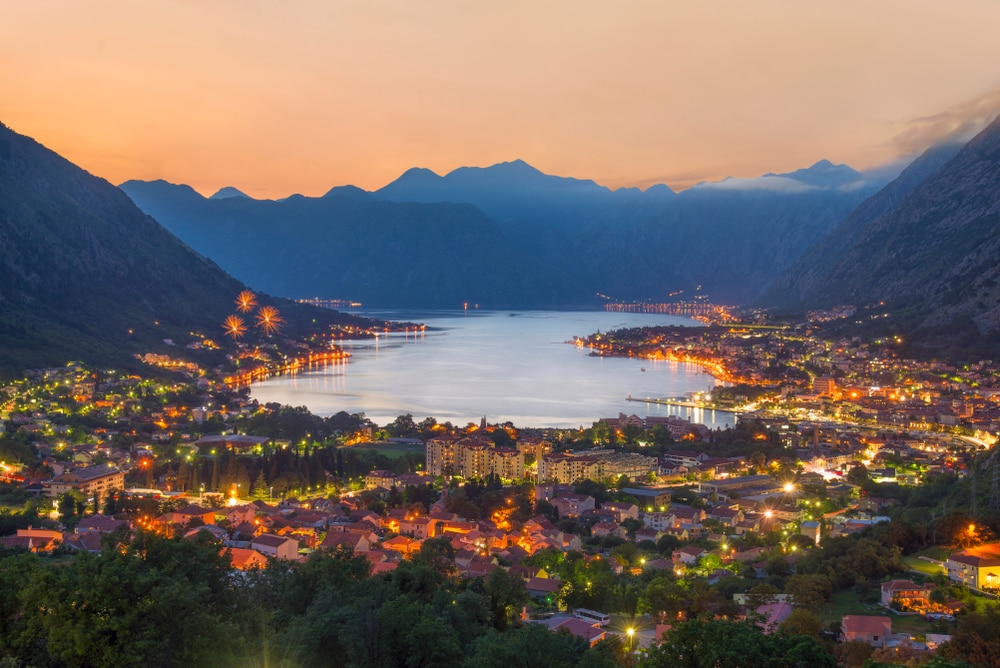 One of the oldest settled areas in Europe, the Balkan Peninsula is blessed with an abundance of incredibly beautiful attractions. From UNESCO listed national parks with picturesque lakes and waterfalls to charming towns dotted with historical monuments, there is a wealth of options for any traveler. Without further ado, here is our list of the most beautiful places in this stunning region.
[x] close
8 Incredibly Beautiful Places You Have to Visit in Europe's Balkan Region:table of contents
Lake Bled, Slovenia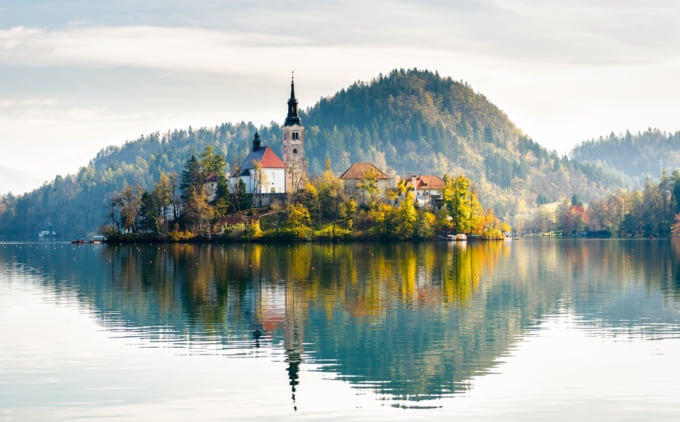 Lake Bled is without a doubt one of the most magical places in Slovenia. With its charming medieval castle perched on a cliff, a gorgeous lake with crystal-clear waters, and dozens of hiking trails offering spectacular lake views, Lake Bled is an ideal destination for nature lovers and other travel enthusiasts. Whether you wish to go for a dip, rent a kayak or visit a 15th-century church located on a small island in the middle of the lake, there is plenty to look forward to when visiting Bled.
Plitvice Lakes, Croatia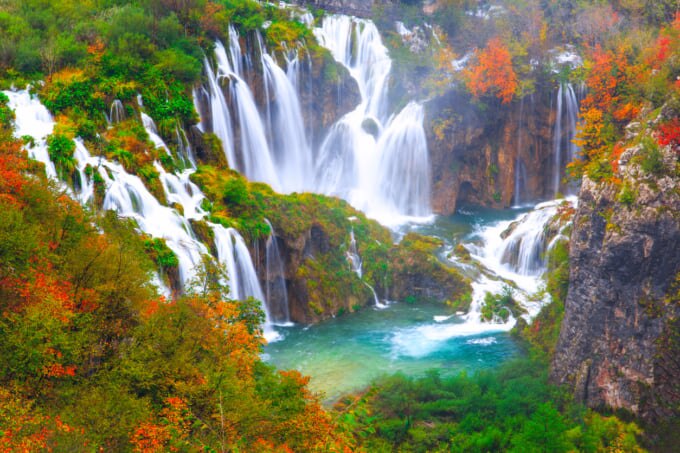 Located in the mountainous Gorski Kotar region of Croatia, Plitvice Lakes National Park is home to a lush valley of 16 terraced lakes surrounded by picturesque waterfalls and cascades. Thanks to its natural beauty, it comes as no surprise that this UNESCO World Heritage Site attracts more than a million visitors per year. The best way to experience the park is by going for a walk around wooden pathways between the cascades and the lakes. Expect to find dozens of spots with stunning panoramic views along the way. Besides admiring lakes and waterfalls, you will also have an opportunity to see over 50 species of orchids.
Gjirokastra, Albania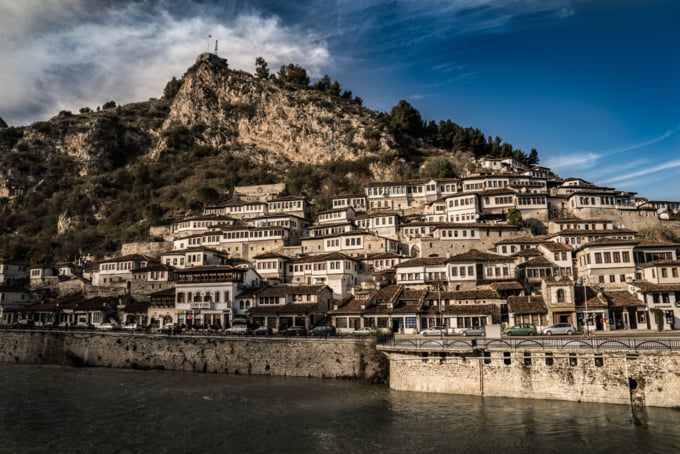 Also known as the city of stone, Albania's Gjirokastra is one of the country's most important historical towns. Go for a walk through the old town center and admire the picturesque buildings with their beautiful white facades. There's also the stunning Gjirokastra Fortress where you'll find dozens of hidden staircases and cobbled alleyways. This ancient Ottoman town is also a great place to score some cheap local handicrafts to take back home.
Ohrid, North Macedonia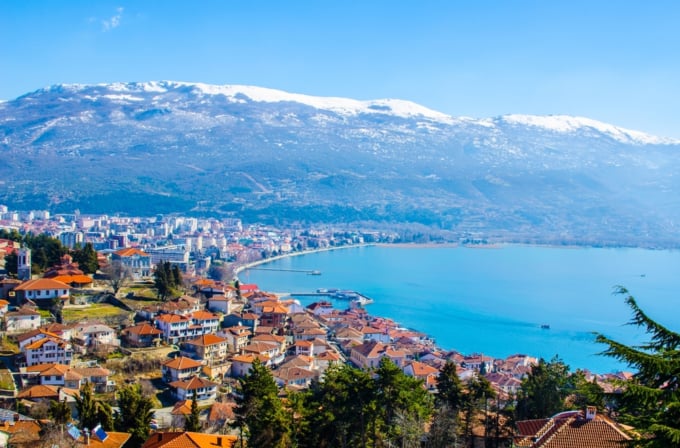 Photo by trabantos/Shutterstock
A beautiful UNESCO-listed Macedonian town, Ohrid is a place unlike any other. The city oozes with natural beauty and houses some of the rarest species of flora and fauna in the world. Walk down the cobblestone streets of the Old Town and enjoy some fine local cuisine and wine. However, the biggest draw here is the famous Ohrid Lake. Swimming in the lake is allowed, but keep in mind that water temperatures are not always ideal. To snap some cool pics of the lake, go on a hike to reach various peaks which offer spectacular views of the Ohrid Lake.
Durmitor National Park, Montenegro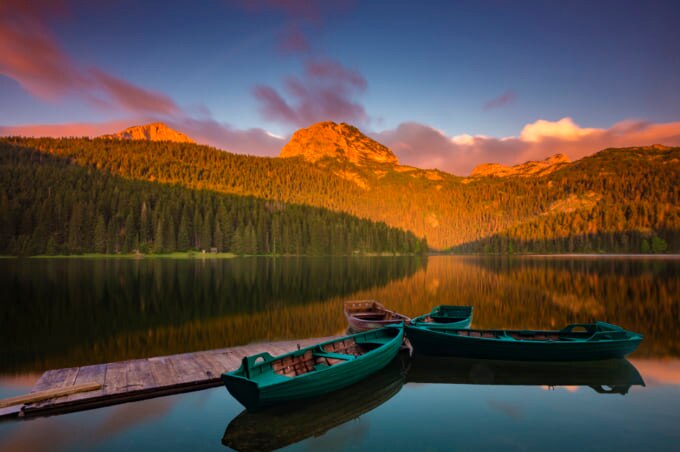 Reminiscing about Montenegro brings thoughts of pristine beaches, stylish cocktail bars and nightclubs that open until early in the morning. But there's also a different side to this lovely Balkan country. Welcome to Durmitor National Park, Mother Nature's hidden gem. From panoramic views and countless lakes to activities like trekking and rafting, this place has it all. In winter, Durmitor National Park transforms into a ski resort and attracts thousands of visitors to the region.
Peles Castle, Romania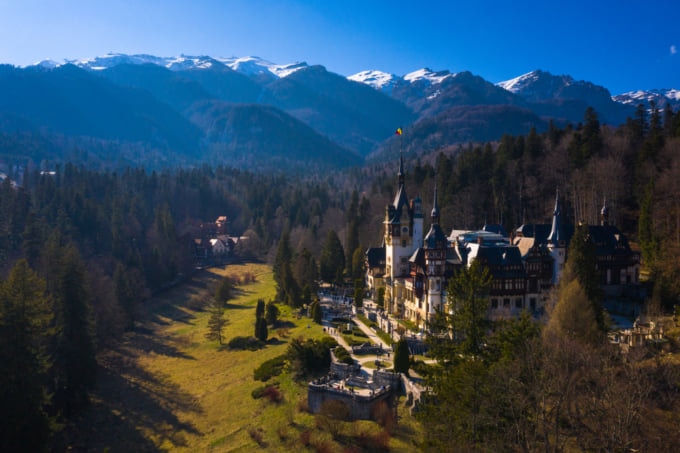 No list of incredibly beautiful places in the Balkans would be complete with mentioning the wonderful Peles Castle in Romania. Built in the 19th century by Romanian monarchs, the castle is located in the small town of Sinaia relatively close to the more popular Dracula's Bran Castle. With stained glass windows and sculpted wood, the building itself looks amazing. Inside the castle, visitors will have a chance to see dozens of rooms, foyers, and hallways. An interesting fact is that each of these areas reflects a different theme with Venetian, Turkish, and even Moorish influences. Peles Castle is also famous for being the first fully-electrified castle in the area.
Dubrovnik, Croatia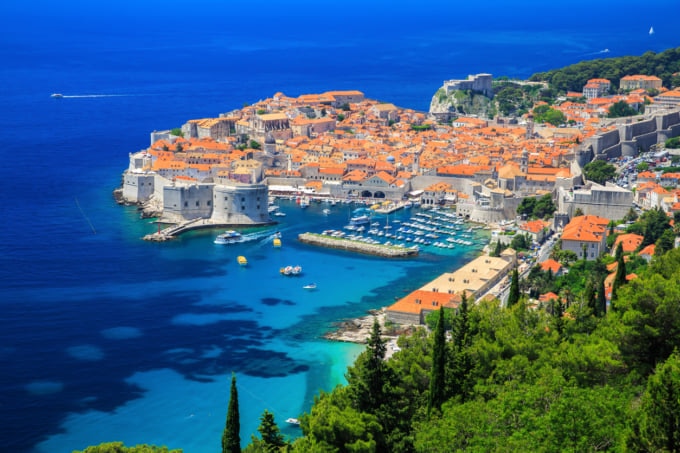 Not many cities in Europe are as beautiful as Dubrovnik's Old Town. Often referred to as the Pearl of the Adriatic Sea, the Old Town in Dubrovnik is spectacular in every way. Whether you wish to explore the cobblestone streets and admire beautiful historical buildings around you, climb the town walls and enjoy spectacular views of the Adriatic Sea, or have dinner at one of the waterfront restaurants and enjoy fresh seafood specialties, Dubrovnik is not short on excellent attractions and activities. It's also known by many as a filming location for the popular Game of Thrones show. Nowadays, many local companies offer Game of Thrones guided walking tours around this beautiful town.
Perast, Montenegro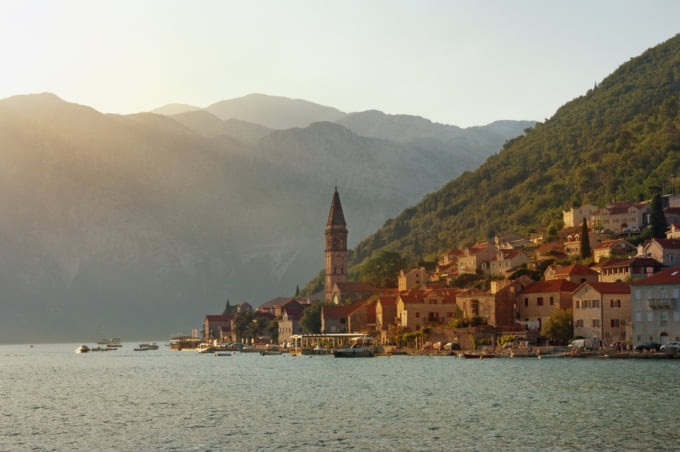 Often compared to Italy's iconic floating city of Venice, Perast is a small town in Montenegro which houses nearly 20 palaces and 17 churches. It used to be a powerful center of the bay of Kotor, but it's hard to imagine this now. With only one main street, Perast is really small in size and the fact that it's dotted with nearly 40 historical churches and palaces is simply amazing to see.
Conclusion
One of the most underrated destinations in Europe, the Balkan region sees hardly as many tourists as this vast, beautiful stretch of the continent really deserves. Not only will you find some of the most beautiful towns and cities here, it's also one of the cheapest places to visit in Europe.