A Guide on How to Save Money While Traveling Abroad
Photo by Elena Eryomenko/Shuttershock
Do you have a chronic case of wanderlust? Often daydream about traveling the world only to feel your imagination burst when you check your bank account? Although you might hear that traveling is an expensive hobby, you'll often find that it's not always the case. Nowadays it's easy to travel without breaking the bank by being a smart traveler. Here are some tips that will help you save (and even gain) money while you embark on a trip.
[x] close
A Guide on How to Save Money While Traveling Abroad:table of contents
Buy Prepaid Travel Passes
Photo by alice-photo/Shuttershock
Transport expenses can often rack up quickly while you're traveling around a country. In places with advanced public transportation systems such as Japan, there are a variety of discount options that tourists can often opt for. Japan's biggest railway company offers the JR pass that allows unlimited use of their trains for a specified amount of time. This includes usage of bullet train trains, JR operated buses and even ferries. The deal is such an amazing steal especially if you are planning to travel between multiple cities. Europe offers a similar money-saving deal in the Eurail Pass and you'll find a number of developed cities such as London also offer packaged tube passes for trips within the city.
Utilize Ride-Sharing Applications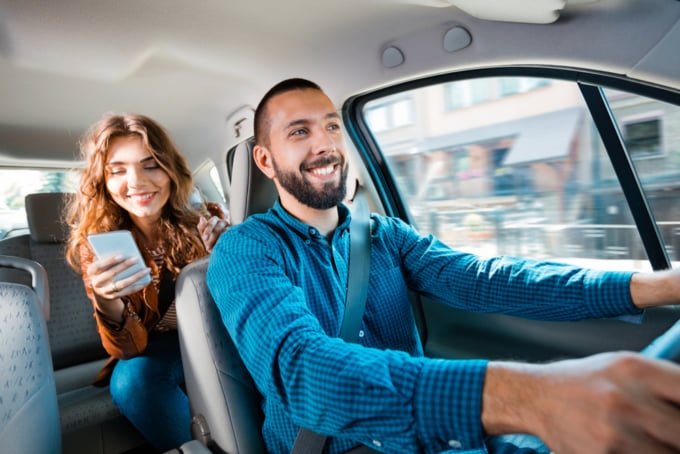 Photo by Snapic_PhotoProduction/Shuttershock
If you are not a big fan of railways and public transportation in general, then don't worry, nowadays technology has advanced enough to bring you extra travel comforts. The launch of ride-sharing applications has changed the way we commute in a more convenient, faster and best of all - cheaper way. These services such as Uber and Lyft mostly offer prices that are below normal taxi prices bundled with discount or promo values from time to time. If you are planning to travel around in South East Asia, the biggest ride-sharing apps there are Grab and Go-Jek. The best part of these services is that they take form in a personal driver and car, giving you the impression of a luxurious personal chauffeur ride without breaking the bank.
Withdraw Money Instead of Exchanging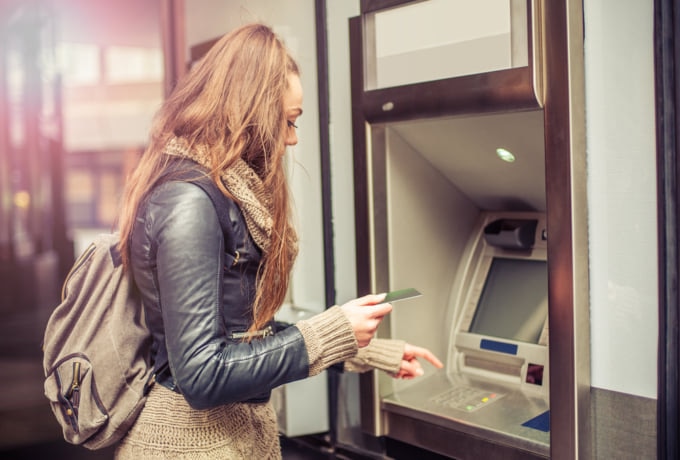 Travelers are often lured into currency exchanges with terrible rates such as those you'll often find at airports, it might seem more convenient but you're often paying for that in money lost through the poor exchange rates. These obvious places offers the worst rates and thus will not give you the best value for your money. Instead of exchanging money at counters, your bank most of the time will always provide the best rates. So find the nearest ATM that accepts international cards, and withdraw your money instead for a better value.
Skip Restaurants, Devour Local Street Foods
Photo by Anansing/Shuttershock
Among the array of nice restaurants, some say to really get to know a country, it's best to hit the streets. Seek out the more unpretentious dining options by exploring cheap local street foods while you travel. Part of the fun of traveling abroad is trying new cuisines that deliver excellent, exotic flavors without destroying your travel budget. Countries like Taiwan, Korea, Thailand are notorious for offering some delicious street food that you definitely don't want to miss out on.
Always Bring Your Passport Everywhere
Photo by Chintung Lee/Shuttershock
As tourists are often not entitled to pay tax in a foreign country, while shopping abroad don't forget to bring your passport in order to shop tax free. In some countries tax deductions are made right during purchase but in others you may need to bring your receipts and passport to later claim your money at a tax refund counter such as in Japan. Additionally, by showing your passport at tourist attractions you might be able to get additional discounts. Rather than leaving it behind at the hotel, make sure to bring your passport along just in case.
Get a Credit Card with No Charge Fees
Photo by Stokkete/Shuttershock
If you don't already have a credit card that has no international charge fee then it's definitely wise to set one up. Your current credit card issuer might charge foreign transaction fees that can add 2% or 3% to the cost of each card transaction and this can often add up to a lot of unnecessary expenses to your budget. So make a trip down to a local bank at least one month before your trip to apply for a no-foreign-transaction-fee credit card.
Unleash Your Bargaining Skills
In Western countries and some East Asian country such as Japan, bargaining culture might not be common in daily lives. However, while traveling abroad and exploring various tourism-focused areas such as markets, flea markets or thrift stores and just street stalls in general - attempting to bargain prices won't hurt at all. Start by bargaining low then negotiate your way through with the seller until you both reach an agreeable price. If this doesn't work, a pro tip is to pretend to walk away and watch them calling for you, offering your initial bargained price.
Work Freelance While Traveling
Photo by Kite_rin/Shuttershock
Despite the fact that traveling is part of your precious leisure time, it doesn't mean that you can't work while you're on a trip. Nowadays, opportunities on freelance jobs are readily available everywhere, including via online platforms such as Upwork or Fiverr. If you want to still make money while vacationing, allocating time between leisure activities to work remotely is the best way to go - it's a necessary work life balance.
Get Connected with WWOOF or Couch Surf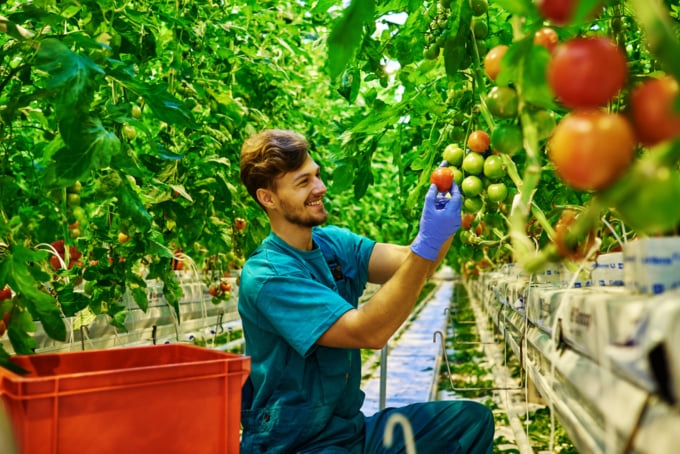 Photo by Nejron Photo/Shuttershock
Hotel costs are usually a heavy burden on your wallet that's often thought to be unavoidable. However, can you believe that you actually can cut accommodation costs entirely while traveling? Platforms like 'Couch Surf' allow users to meet and stay with locals all over the world without a cost. Another interesting option is WWOOF that stands for World Wide Opportunities on Organic Farms. WWOOF is a worldwide movement linking volunteers with organic farmers and growers based on trust and non-monetary exchange. Essentially you volunteer to work for an organic farm and receive accommodation and food in exchange. Some hosts are super friendly, even treating you as part of the family and taking you around to see the local area.
Bonus: Start a Pre-Order Personal Shopping Service
Do you want to earn extra cash as you travel? Maybe it's time to start up a personal pre-order shopping service. Nowadays online services like these are gaining increasing popularity especially in Southeast Asia. Through social media platforms such as Instagram, you can promote unique items from your destination and take requests from followers to buy items for them, up-marking the prices and charging an additional service charge. If you are a shopaholic this task won't even feel like work at all. It's simply a walk in the park that brings you effortless extra cash.
Conclusion
Make your dreams of wanderlust into reality and start booking tickets to destinations on your bucket list because budget travel is now easier than ever before. If you plan carefully, save strategically and follow these money-saving and making tips, an unforgettable international trip is much closer than you think. Enjoy your escapades stress-free without strict budget constraints.