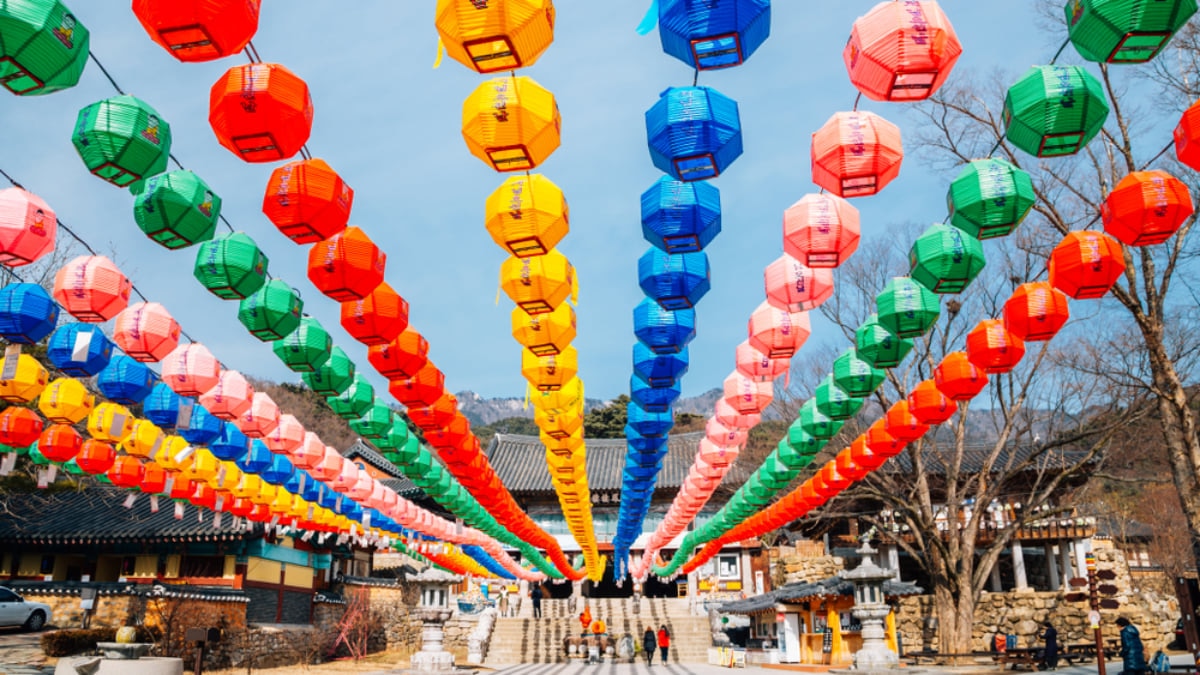 Photo by Sanga Park/Shutterstock
The Top 10 Things to Do in Daegu, South Korea
A large city towards the south of South Korea, Daegu is a great destination to head to for getting to know the traditions and customs of this beautiful country. Daegu is known for playing a part in South Korea's economic boom during the 1960s to 1980s famous for its electronics and textiles. Nowadays it's the fourth largest city in South Korea, there's plenty of things to do in the modern metropolis of Daegu.
table of contents
[x] close
The Top 10 Things to Do in Daegu, South Korea
Seomun Market
The largest and most important market in Daegu, Seomun Market is a short journey from the center. This market is one of the oldest in Korea and has over 4,000 stores where you can find fresh vegetables and fruits, street food, hanboks (traditional Korean clothing), trinkets and plenty of other things to buy. It's the perfect place to buy some souvenirs from Daegu and South Korea. Even if you're not interested in shopping in Daegu, the market is worth visiting to taste the delicious Korean food found at street stalls and restaurants here.
Seomun Market
Address:45 Keunjang-ro 26-gil, Daesin-dong, Jung-gu, South Korea
Donghwasa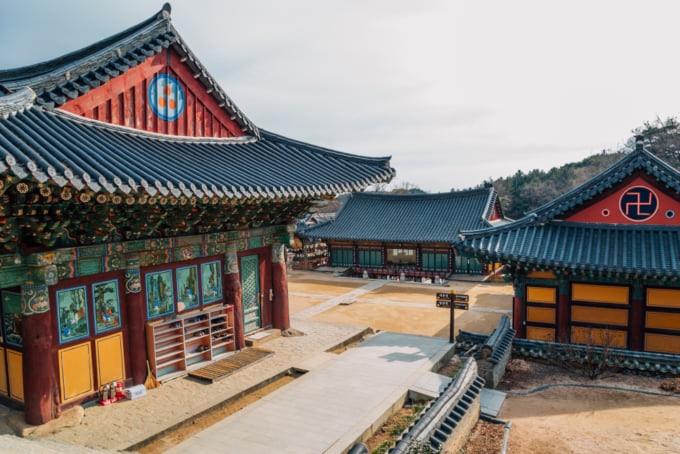 Photo by Sanga Park/Shutterstock
This beautiful mountain temple complex is a must-see attraction when visiting Daegu. Donghwasa is located on the southern side of Mt. Palgongsan, that towers over Daegu and the surrounding valley. Along with the picturesque traditional buildings of the temple, there is a giant Buddha statue that is equally impressive. Donghwasa Temple dates back as far as 1,500 years ago named after the native Korean paulownia flower. For those looking for a unique experience, the temple also offers 'temple stays' where visitors can experience and learn about Buddhist culture and teachings.
Donghwasa
Address:1 Donghwasa 1-gil, Gongsan-dong, Dong-gu, Daegu, South Korea
Daegu Arboretum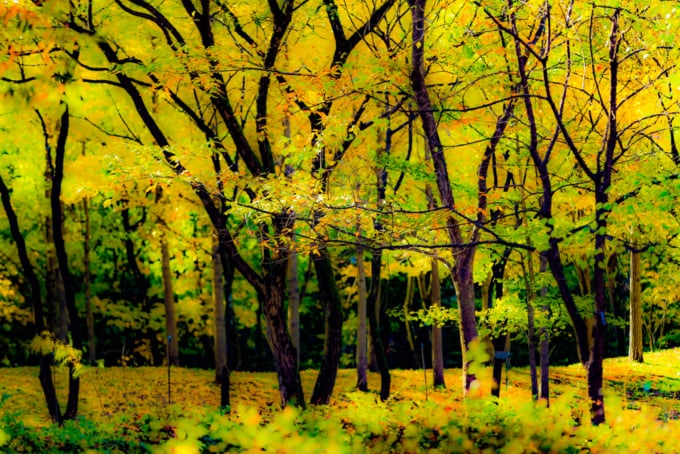 It's hard to believe this beautiful expanse of nature was fairly recently a landfill site. Daegu Arboretum is now home to thousands of plant species from all over Korea and places around the world. It's slightly out the way from the main center of the city, but well worth heading there for an afternoon to explore the gardens and forests there. If you're visiting South Korea in the spring, consider heading to Daegu Arboretum to see the cherry blossoms which can be found there and at Daegu Eworld.
Daegu Arboretum
Address:342 Hwaam-ro, Jincheon-dong, Dalseo-gu, Daegu, South Korea
Suseong Lake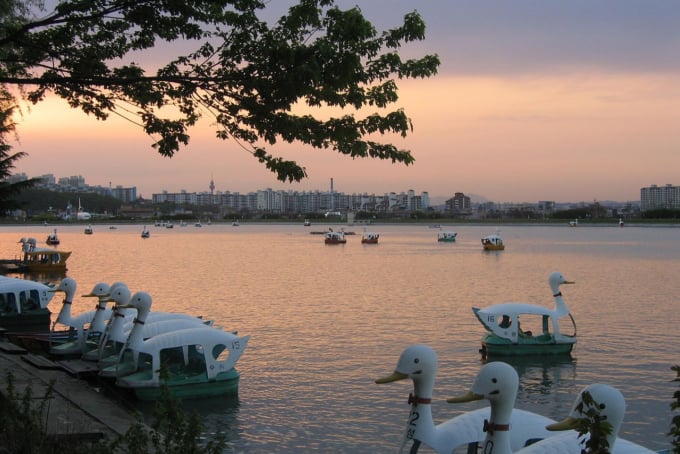 Another beautiful nature spot around Daegu, Suseong Lake has a relaxing atmosphere, especially popular in the late spring and early summer evenings. In winter the lake tends to freeze, and in summer you can rent boats in the shape of a duck for a walk, accompanied by real ducks swimming around the lake. While it's a little out of the city center, the lake is fairly easy to get to, a short walk from Suseongmot Station.
Suseong Lake
Address:Dusan-dong, Daegu, South Korea
Gatbawi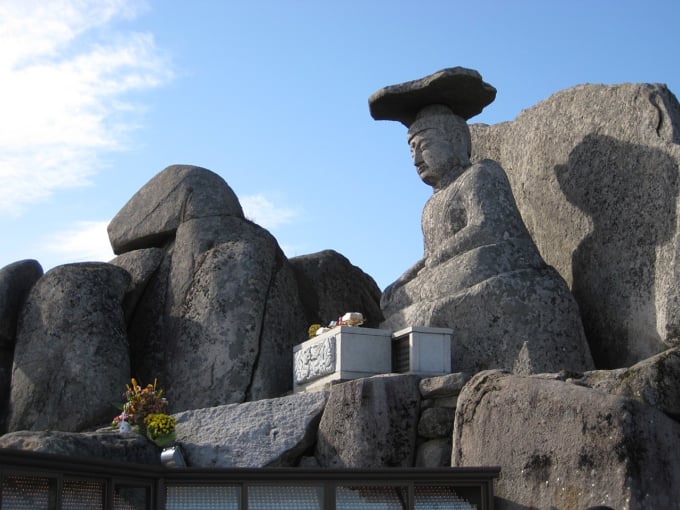 An easy day trip from the city, Gatbawi is in the mountains surrounding Daegu. Apart from the beautiful views and scenery around here, Gatbawi has a huge historical significance. Carved into the mountain rock in the Unified Silla Kingdom era of Korea, this unique Buddhist statue sits on Palgongsan Mountain in the north of Gyeongsan. The hike to the top takes about three hours for most people and can be a little tiring for those not used to mountain climbing, but it's highly worth it for the stunning vistas around the mountains and adjacent valley along the way.
Gatbawi
Address:Wachon-myeon, Gyeongsan, Gyeongsangbuk-do, South Korea
Palgongsan Cable Car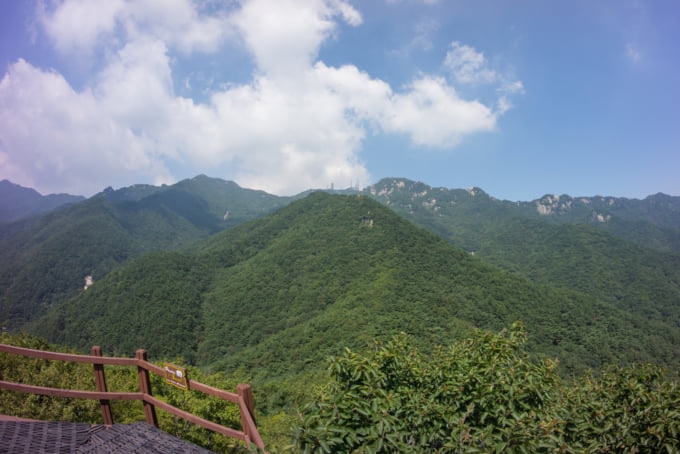 Photo by nikjuzaili/Shutterstock
The most famous mountain around Daegu, soaking in the stunning scenery from the top of Palgongsan is a must when visiting the city, it's also the site of the historic Donghwasa Temple. For those who aren't too keen on a long hike up the mountain however, Palgongsan Cable Car takes passengers up quickly to the top. Tickets cost ₩9000 for a round trip. Note that while Gatbawi is also located on Palgongsan Mountain, it's a different area and still requires climbing up to get there.
Palgongsan Cable Car
Address:51 Palgongsan-ro 185-gil, Gongsan-dong, Dong-gu, Daegu, South Korea
Operating Hours : 09:30-17:00 (closed on Mondays)
₩9,000 for a round trip ticket, ₩5,500 one way.
Duryu Park
A beautiful space of greenery and beautiful scenery just south of the city center, Duryu Park is also home to Daegu's most famous building, the 83 Tower and Eworld. The park is popular during the spring, when many of its cherry blossom trees start to bloom. For those with kids in toe, make sure to head to Eworld at the north of Duryu, a theme park with plenty of fun rides along with some for adults too.
Duryu Park
Address:South Korea, Daegu, Dalseo-gu, Seongdang-dong, 154
Dongdaegu Station
Even if you're planning on getting to Daegu by the airport, it's still worth heading to Dongdaegu Station with plenty of things to do there. You can even head to other cities around Korea for a day trip, Busan is only 45 minutes away by the high speed KTX railway and Seoul is an hour and 45 minutes.
Dongdaegu Station
Address:550 Dongdaegu-ro, Sinam 4(sa)-dong, Dong-gu, Daegu, South Korea
The Arc
One of the most iconic buildings in Daegu, the Arc or Architecture of River Culture sits on the outskirts of the city in a picturesque riverside location. While the building itself is reason enough to visit with its unique modern appearance, there's plenty to do inside the Arc too. The building features regularly changing art exhibitions and multi media experiences. There's also a cafe at the top (third floor) with an observation deck that's particularly beautiful during sunsets. To get there take the subway to Daesil Station and rent a bike to cycle to the Arc or just walk there.
The Arc
Address:57, Gangjeongbon-gil, Dasa-eup, Dalseong-gun, Daegu 42917, South Korea
Nearest station: Daesil Station
Daegu Hyanggyo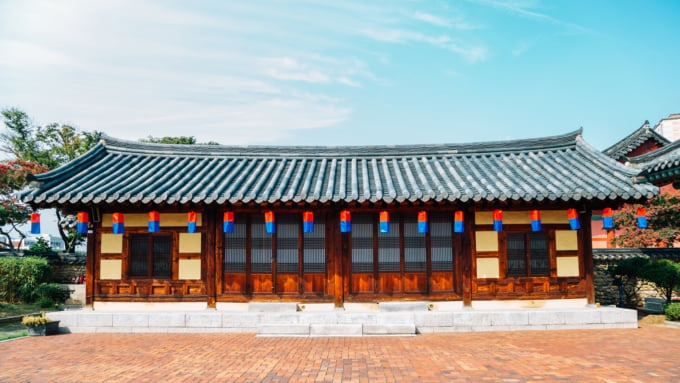 The Korean Hyanggyo are a number of ancient academies built by the government throughout Korea's Dynasties to prepare sons of the ruling elite in government matters and Confucianism. The Hyanggyo Daegu was founded in 1398 during the reign of the Joseon King Taejo Dynasty. During the Second Japanese Invasion in 1592, it was completely burned down but rebuilt In 1599.

There are two main buildings of the Hyanggyo, Myeongyundang, the conference hall and Daeseongjeon, the Confucian sanctuary room. The original traditional design of a Hyanggyo has the Daeseongjeon located in front of Myeongnyundang as it was when first built. Today the design of the Daeseongjeon is centered in the north overlooks the spacious courtyard, with the Myeongnyundang located to the right of Daeseongjeon upon entering. The buildings are beautiful and steeped in history, perfect for anyone wanting to learn more about Korean history.

Daegu Hyanggyo
Address:112 Myeongnyun-ro, Namsan 1(il)-dong, Jung-gu, Daegu, South Korea
Conclusion: Things to Do in Daegu
Daegu is a beautiful destination of South Korea because in it you can live the best of a modern city but at the same time have the green spaces to get away from it, that's why we say it is between nature and steel.

Consider also checking out the historic city of Jeonju.

And for more travel guides related to South Korea.