St. Louis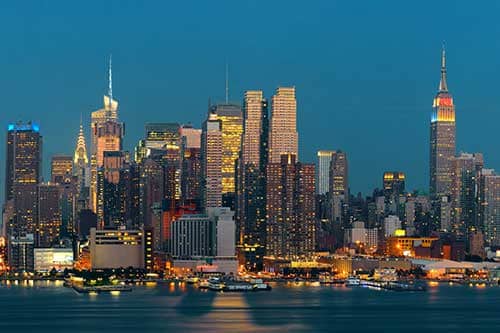 The flight time to St. Louis is approximately 3~5 hours. Find out more about the history, economy, climate and transportation options before you visit St. Louis.
Saint Louis =__('観光情報');?>
Saint louis is a major US port in the state of Missouri, built along the western bank of the Mississippi river which was founded by Pierre Laclede. St louis has an estimated population of 311,404. When Saint louis was incorporated as a city it developed largely due to its busy port and trade connections. There are several landmarks in Saint louis like Saint louis Gateway Arch, St Louis Art Museum, Cathedral Basilica of St Louis, St Louis Central library, St Louis Science center, St Louis Symphony, St Louis zoo and many others.
Voice of Travelers to Saint Louis
A visit to Saint Louis
I booked my ticket at Denver International airport through frontier airline for a flight to Saint Louis where I found some cool and unusual things to do. I got a bird's eye view from the Saint Louis Gateway Arch, got a chance to cheer the Saint Louis Cardinals at Busch stadium, took a thrill ride at six flags Saint Louis, I had a chance to spend a night in the heart of downtown Ballpark Village Saint Louis. I also saw great creature feature at Saint Louis zoo. Saint Louis kids always enjoy all sorts of fun and educational activities in the magic house. I also went for a journey to scientific discoveries as I visited Saint Louis science center. Book your paper ticket or online ticket today and have a chance to pay a visit at Saint Louis attractions.
Cool and Unusual things to at Saint Louis
I purchased my united airline's ticket at Newark to visit my friend at Saint Louis. Before anything else my friend highlighted to me some of the cool and unusual things to do at Saint Louis. You will a chance to immerse in the culture of Saint Louis Forest park, experience art in fresh air of Saint Louis City garden, taste the tradition of Saint Louis breweries, you will discover your inner child at Saint Louis city museum, embrace spirituality at museum of contemporary religious art at Saint Louis university. Have a journey of scientific discovery at Saint Louis science center, as you try your luck at Saint Louis area casinos.
Saint Louis Travelers' Frequently Asked Questions
What are the advantages of Electronic ticket?
An electronic ticket offers many advantages including security, flexibility, cost and convenience. The electronic ticket also provides standard assurance of the paper ticket like seating choice, travel time and many others. Electronic tickets are also impossible to lose unlike paper ticket. Electronic tickets can't be stolen too unlike the paper ticket, the electronic tickets offer distinct advantage in this area. With an electronic ticket one may find it easier to make changes to their travel itinerary as the airline can update their database with the requested changes instead of incurring other expenses in issuing a new ticket physically.
When is the best time to purchase an airline ticket?
One should book a ticket when you need it. It's advisable for one to buy a ticket when many people do, that is like two to four months before you fly, research show that at this time you are likely to find the lowest price for your tickets. Fare tend to rise especially when you are close to your departure date. It also allows you to know that the seats will be available and sometimes to choose the most appropriate for you. I would advise anyone willing to book a ticket to do as early as possible either a hand ticket or online ticket.
Which are the steps in buiying an airline ticket?
You have to know your travel dates for advance booking, start to check the fares early, check the travel websites which are reliable to you or contact your airline, have your credit card then you will recive confirmation through your email.
Saint Louis - Direct Flights to Major Airports
Airports handling direct flights to Saint Louis Lambert International airport ・O'Hare International airport (Chicago) ・Austin-Bergstrom International Airport ・Hartsfield-Jackson Atlanta International Airport ・Logan International Airport (Boston) ・Denver International airport
Flight Routes to Saint Louis
Ready for a flight to this great Saint Louis? Book your ticket now as there are many different routes that can lead you to Saint Louis. The only direct flights to Saint Louis comes from the cities in United States e.g. Delta airlines, and others. When coming to Saint Louis from countries away from United States you have to book your ticket for one stop or so to the largest cities in the US like Denver and others. Get your online ticket or hand ticket now and come for great tourist attractions in Saint Louis.